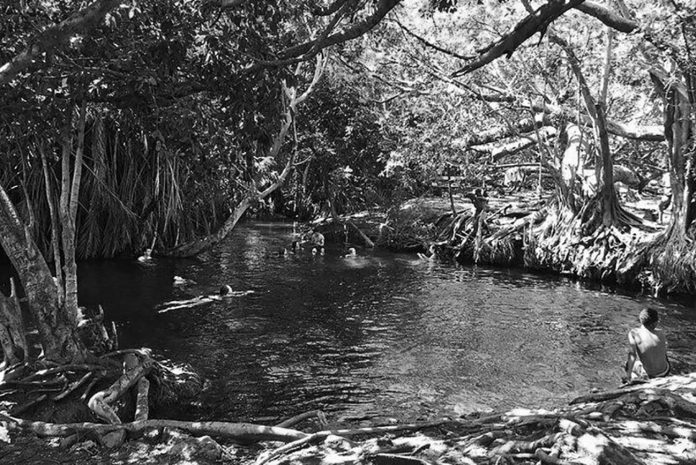 Chemka Hot Springs Moshi (Hot Spring Kikuletwa Chemka) – Location, Booking, Experience and More
Many tourists visit Arusha or Moshi between hiking treks and safaris in Tanzania. Chemka Hot Springs, also known as Kikuletwa Hot Springs, is one of the pleasant places you can go to recuperate from it all. This hidden gem is just about 1.5 hours from Arusha and Moshi. It is a must-see for nature lovers. In this tropical haven, the water is crystal clear. There are plenty of activities to keep you entertained throughout the day, such as rope swings, tyre tubing, and jumps from the trees.
Chemka Hot Springs will be the subject of this detailed guide. To give you an idea of what to expect, the writer of this article filmed an underwater video of our trip to the hot springs. A day excursion to the hot springs from Arusha or Moshi can be done independently. However, most tourists prefer in a group.
Reserving a Visit to Chemka Hot Springs
A tourist and travel agency known by a business name Altezza Travel took the writer to Chemka Hot Springs excursion; it was awesome, making things easier from the pick-up to tables and chairs set up for lunch and returned to the hotel. That said, there is a ton of credible tourist agents in Tanzania, feel free to do your own research and book the one fit for your preferences.
Underwater Footage of the Chemka Hot Springs
It's impossible to dispute clear uncut, and unedited footage. Using a GoPro 7, the writer of this article has provided a short film capturing the breathtaking beauty of Chemka Hot Springs' underwater environment (see bottom of this article). More swimmers mean more sand and particles in the water, so getting here early is your best bet for finding transparent water.
Where are Chemka Hot Springs (Kikuletwa)?
Two hours from Arusha and a little more than an hour from Moshi, Chemka Hot Springs is great to relax and unwind. Slower driving, pick-ups, and transfers to a motorbike or tuk-tuk, you should allow for additional travel time. Take a local bus from Arusha to Boma la Ngombe and then transfer to a local taxi, motorbike, or tuk-tuk to get to the hot springs. Because we were only two and had to travel from Arusha, I opted to hire a driver instead of the several vehicles. Although it was more expensive, we could spend more time in the hot springs because of the more comfortable transportation.
Chemka Hot Springs (Kikuletwa) Tour Settings
A tour with Chemka Hot Springs is your best bet if you don't want to deal with the hassle of planning your itinerary, which is trickier than it sounds. The city of Arusha has a wide variety of tour booking options, and local guides will offer to take you on a waterfall tour, coffee tour, or hot springs excursion. Even one tour guide agreed to oversee me, but only on a self-guided tour to save money, but he would make sure we got on the suitable buses at a fair price. It's up to you to decide what you want to do, how much money you have, and how adventurous you want to be.
Altezza always took care of the booking for the writer of this article. After several hikes with them, the writer found their service to be the greatest he had ever encountered in Tanzania. They were never late, our guides spoke excellent English, and the meals and equipment we used were top-notch. Altezza arranged for a two-hour excursion in an air-conditioned vehicle equipped with complimentary Wi-Fi. The writer's group's private tables and chairs were provided for use at the Chemka Hot Springs by their guide.
During their Chemka Hot Spring adventure, beach towels and snorkel masks made the difference. Many visitors arrived without masks. They missed a lot, see in the video included below. It is highly advised that you rent a mask at the Chemka Hot Springs, even if your trip does not include one.
The Altezza excursion is not the cheapest choice, but it is unquestionably the best. If you'd want to compare Chemka hot springs entrance fee and prices of other things, just visit their website for most updated information. A day excursion to Chemka Hot Springs is cheaper when there are more people in the group.
Take a Chemka Hot Springs Day Trip and Book Your Journey
It was replenishing at the Chemka Hot Springs (KIKULETWA). It was time to relax and recover our legs after a series of exhausting climbs up Mount Kilimanjaro and Mount Meru. It sounded like the perfect idea to take a day from Arusha to a tropical hot spring! The writer and others booked their tour the night before and were picked up at 9 a.m. the following day and driven to Chemka.
Two hours and a clear day will allow you to see Mount Meru and Mount Kilimanjaro while driving. When they stopped by the side of the road to take a picture of Mount Kilimanjaro bursting through the clouds, they were able to grab this stunning image.
The group drove on a bumpy, rocky dirt road instead of the smooth, paved highway for the last thirty of the trip, passing through the Maasai livestock trading region. The writer of this article couldn't imagine that Chemka Hot Springs had fantastic swimming so close. Outside, the ground was parched and covered in gravel, grit, and sand that had dried out. Truly an oasis in the desert of the region.
The writer's group was the only one in Chemka at 11 a.m. when it arrived. Having no idea what to expect, the crystal-clear water was a surprise. When contrasted with the lush greenery over the water, the deep blue shone out beautifully. It served as a haven for travelers in the arid land of Tanzania.
Travelling to the Philippines, Indonesia, and Papua New Guinea gave the writer of this article plenty of experience in the humid climates of the tropics. During that period, he was able to see some spectacular waterfalls and hot springs. But Chemka Hot Springs is, without a doubt, a personal favourite of his.
The water appeared to be completely clear. Snorkeling is an excellent activity because the water is apparent when you first enter it, making it suitable for beginners. Sections of Chemka Hot Springs are separated by a barrier that includes a wide canal and a tiny lagoon. Submerged trees, catfish, and fish that peck on your toes when you dip them in are all part of the experience here. During the day, the light in this area is truly breathtaking.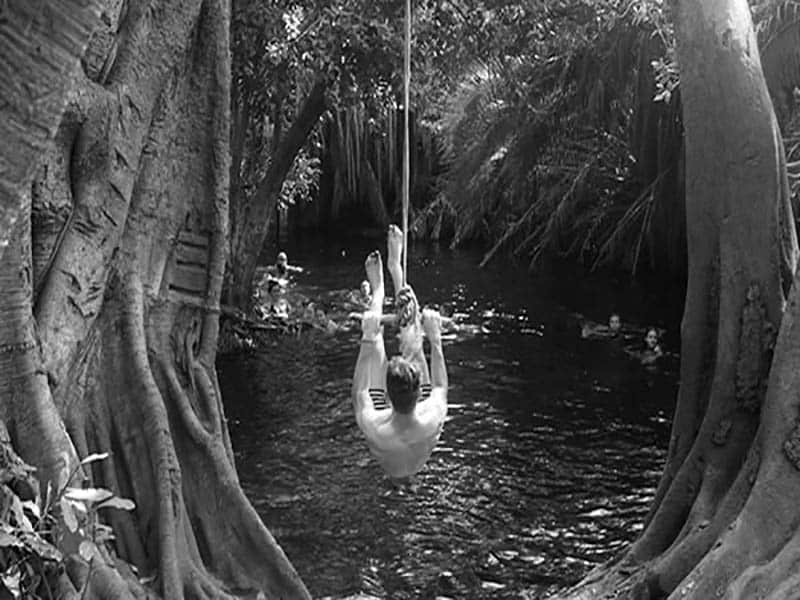 If you're feeling adventurous, head to this part of Chemka Hot Springs, where you can jump from trees and tackle the numerous flights of rope swings. Although the water was deep, landing in such a shallow area requires extreme care since you have a few metres to deal. It's possible to scale a tree and dive into an icy-hot spring if you're feeling very bold. I like to pay attention to the locals and imitate their style. Essentially an acrobatic club, the men who work and hang out at the hot spring were eager to demonstrate the hot spring's best features and the rope swing and jump intricacies. With their time and effort in sharing their experiences and positive vibes, we were thrilled to present them with small gifts.
There's a large lagoon in the second half, where you may recover to explore the underwater cave if you're a free diver.
Amenities at the Chemka Hot Springs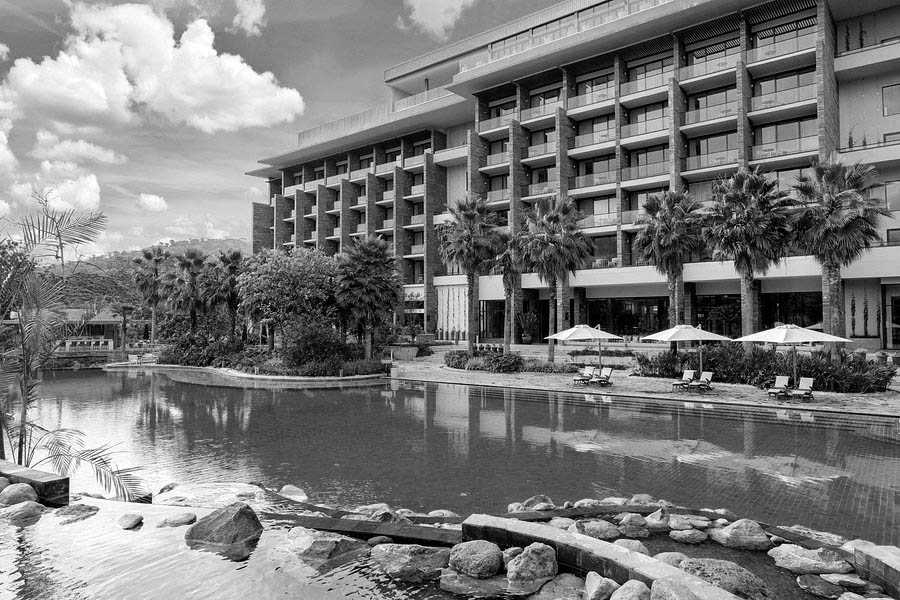 Chemka Hot Springs has everything you need to give yourself a treat. Cuisine and beverage vendors will be making traditional charcoal barbecues and selling a variety of beverages, food, and alcohol. The group also drank a fresh coconut. There are plenty of places to sit and chat with your friends under the shady canopy provided by the towering trees tower over the hot springs. Before and after enjoying the hot springs, you can change into and out of your swimming gear in a toilet block made of palm leaves. The group was able to leave its cameras and other equipment on the table while they swam at the hot springs because the vendors and local guides were all quite friendly. It is always advised to use caution with the security of your belongings.
The writer of this article hope you've found this introduction to Tanzania's Chemka Hot Springs to be informative (Kikuletwa Hot Springs).
Interested to Know a Bit More?
Which Company Did the Writer of This Article Use for His Treks, Safaris and Other Excursions?
Altezza Travel handled the writer's tours, treks, transfers, and safaris. He would recommend them to everyone. According to him, it was a pleasure working with the guides and drivers, who were always on time, well-trained, and provided a wide range of tours, hikes, and activities.
Recommended Accommodations in Arusha Close to Chemka Hot Springs Campsite Moshi Tanzania
With a breathtaking view of Mount Meru and 5-star magnificence, the Gran Melia Arusha is the best overall hotel in the country.
Wakawaka Hostel – cheap, convenient, and had a laid-back vibe, was my experience while on a tight budget.
Tulia Boutique Hotel & Spa, which contains a swimming pool, rooms, and high-quality amenities, is the best value hotel in the area that is inexpensive.
View this post on Instagram
For more articles related to Things to Do in Tanzania, click here!