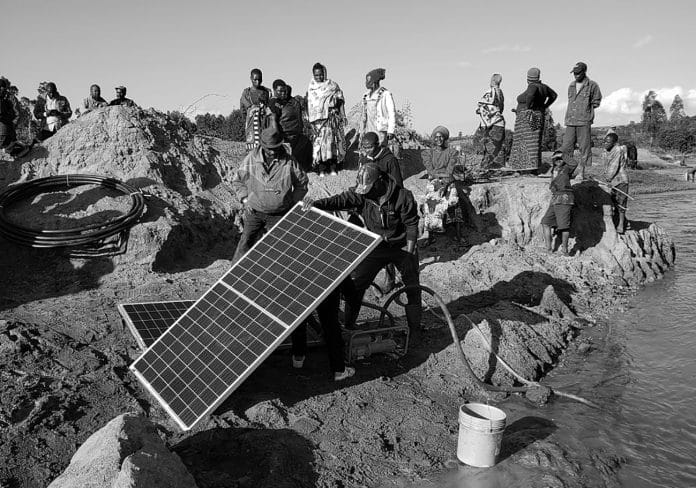 List of Solar Companies in Tanzania – Home Systems, Off-Grid, Wholesale and More
Several solar companies in Tanzania are involved in the photovoltaic electricity business in the country, each serving a different market segment. Among these companies selling solar products are wholesalers, importers, retailers, and local solar shops. The majority are concentrated around larger cities, specifically Mwanza, Dar es Salaam, and Arusha. Although many of these solar companies in Tanzania have their main offices in urban areas, rural entrepreneurs are increasingly prominent. Their shop offers off-grid energy solutions that make it easier for people to access solar products, such as solar panels. Meanwhile, several businesses in Africa are operating across national borders. Furthermore, most of them originate worldwide and have now established operations and local offices here in Tanzania.
Solar Companies in Tanzania Specialized in Home Systems

Company Names
                        Descriptions
Head Office locations
Arti Energy
Arti sells solar products, such as solar lighting. ARTI also worked with the Rural Energy Agency (REA) to implement the World Bank-funded Lighting Rural Tanzania Project.
Dar es Salaam
African Power Limited\Sincronicty African Power Plant [SAfP]
Africa Power supplies renewable energy (solar-powered) to households, microenterprises, and community facilities that do not connect to the national grid using existing mobile phone towers. Pay-per-use is the method of payment. The company also sells solar household systems for charging lights and home equipment like TVs and Fridges under the SAfP name.
Dar es Salaam
Egg-Energy
The company rents out inventive solar house systems that range in power from 15 to 200 watts and include a solar array, batteries, wires, a smartphone charger, and at least three lights. Rent-to-own equipment is monitored remotely, allowing users to pay with mobile money.
Dar es Salaam
Karibu Solar Power
Karibu is a pay-as-you-use solar company that designs, manufactures, and sells a solar-powered package. Their "company in a box" system is ideal for a sole proprietor to be an income-generating asset.
Dar es Salaam.
 

 

Tanzania Mobisol

A German firm[Mobisol] with operations in Kenya, Tanzania, and Rwanda provides innovative 'stand-alone' Pv energy solutions for businesses and homes. Photovoltaic home systems such as TVs and productive usage gadgets such as sub chargers are available.
Arusha
Must Leap Group
A variety of Solar panels are available, including stand-alone solar house systems ranging from 10W to 2MW. In addition, the manufacturer markets solar water heating and irrigation types of equipment.
Dar es Salaam
Sikubora Solar
Sikubora helps residents in rural Tanzania by providing a variety of economical solar power systems, ranging from low-power lights and phone charging to powering electrical equipment and providing access to television.
Arusha
Simusolar
Simusolar develops and finances solar technology that is accessible, inexpensive and energy-efficient for off-grid enterprises in Sub-Saharan Africa.
Mwanza
Solargrid Tanzania
SolarGrid, a Tanzanian firm, provides off-grid solar power supplies and a microloan program via a pay-as-you-go cellphone plan. Lighting and multi-device mobile charging points are among the products available for businesses.
Morogoro
Solaris
Solaris uses modular solar systems with frequent mobile payments to provide strategic and sustainable electricity to off-grid residents and companies in Tanzania's Lake Region.
Mwanza

 
Off-Grid / Commercial Solar Companies in Tanzania

One of Greenlink projects – Tanzania Thanda Island

Company Names
                                     Descriptions
Head Office locations
AEG
Tanzania's American Engineering Group (AEG) offers a variety of tech goods, along with a pay-as-you-go solar-powered house lighting system (Firefly), solar water purification technologies, solar energy systems of different scales, and mobile charging points.
Dar es Salaam
Ageco Energy
Ageco is a company that sells and installs solar panels. Solar stand-alone systems for illuminating and powering equipment, solar pumping systems, solar street lighting, and backup power systems for usage during utility grid power outages are among the available products. Ageco also develops hybrid solar systems and rural electrification systems like mini-grids, micro-grids, and utility solar power plants.
Dar es Salaam
Baraka Solar
For Private businesses and public partners, Baraka offers solar energy solutions. Baraka Solar Brand goods are marketed and installed, and the firm custom designs and maintains them after installation.
Dar es Salaam
Enda Solar
In collaboration with Medici Engineering GmbH, a Swiss engineering innovator, Enda Solar distributes off-grid solar energy solutions in Tanzania.
Arusha
Ensol
ENSOL is a Tanzanian engineering firm with a focus on solar energy. Off-grid and commercial solar systems are available and technical support from the company's in-house engineering staff. Solar PV panels, solar freshwater pumps, heating systems, and solar street lighting are among the offered products.
Dar es Salaam
Frontier Energy
Frontier is a Danish firm focusing on African countries and investing in the construction of renewable energy projects.
Dar es Salaam
Gadge Tronix
The Firm sells sustainable energy systems. Its portfolio includes anything from modest domestic solar systems to fully autonomous operations at off-grid sites such as resorts and campsites.
Arusha
Galaxy Energy
Galaxy Energy sells and installs solar power systems. From solar streetlamps to pv water pumping devices, the company has a wide range of products. It also creates and installs unique pv arrays for both residential and commercial customers.
Dar es Salaam.
 

Tanzania Greenlink

They are a Solar panels specialist from the Netherlands with extensive expertise in Africa, especially Tanzania. They design and install off-grid solar systems meant for schools private residences businesses, and hospitals. A leasing scheme is used to secure financing.
Dar es Salaam,
 

Merry Water

Merry Water is a solar energy company that sells and maintains solar power water pumps and plants for businesses, commercial buildings, and private residences.
Dar es Salaam.

 

Next-Gen Solar
This solar energy company established in the United States is active in Sub-Saharan Africa. Its goal is to lessen reliance on fossil fuels by constructing and operating efficient solar facilities and combining these systems with existing diesel plants in a hybrid paradigm.
International
Photons Energy
This Tanzanian company, which understands rural life, provides sustainable energy systems and consultation. Solar water turbines and mounting of entire solar power systems are among the company's products and services.
Arusha
Power Providers
Power Providers are good at solar power system designing, delivery, installation, and competent technical assistance in Tanzania. Most of the systems deployed are commercial off-grid systems that combine solar panels and inverters with battery storage. A generator can be added as a backup. Power Providers also offers consultations as well as a web store where you may buy directly.
Arusha
Power-Gen
In Zambia, Kenya, and Tanzania, Power-Gen manages a significant number of self-contained solar micro-grids. Rural residents can take advantage of their systems by purchasing renewable energy on a pay-as-you-go basis.
Arusha
| | | |
| --- | --- | --- |
| | | |
| Rex Solar Energy | Rex Energy is a Tanzanian firm that specializes in photovoltaic solar (PV) systems and electrical wiring. Their designs are appropriate for both professional and domestic use. | Dar es Salaam |
| RISE | In Tanzania, we provide long-term off-grid solar solutions. | Dar es Salaam |
| Ruaha Energy | Ruaha Energy is a Tanzanian renewable electricity firm that develops, owns, and maintains a small-scale grid (under 10 megawatts). And off-grid renewable energy sources in Africa's neglected rural markets. | Dar es Salaam |
| Sepon LTD | The firm sells solar power hardware, including inverters, panels, and batteries. It also helps (young) entrepreneurs by lending them solar systems that must be paid back within a year. Rural ICT, barbershops, TV, and mobile kiosks are examples of companies eligible for assistance. | Dar es Salaam |
| Sunnerg | This Tanzanian firm specializes in renewable energy technologies. It focuses on solar-powered pumping systems and develops, sells, installs, and supports solar systems and safe drinking water solutions. | Dar es Salaam |
| Sun Sweet Solar | Sun Sweet Solar creates and installs off-grid, mini, and micro-grid solar PV systems. When paired with a generator, such grids may power entire communities around the clock, although grids are also available for public, commercial or private use. The electricity is paid for using a pay-as-you-go (PAYG) measuring system. | Dar es Salaam |
Minigrid Solar Energy Companies in Tanzania

Company Names
                                  Descriptions
Head Office locations
Devergy
Devergy aims to offer rural Tanzanians reliable access to energy by installing micro-grid photovoltaic energy in local communities.
Dar es Salaam
Jumeme
The firm is a mini-grid operator that provides renewable energy to rural Tanzania utilizing solar-battery-diesel hybrid energy systems.
Mwanza
Power Corner
Solaris uses modular solar systems with frequent mobile payments to provide scalable and flexible energy to off-grid residents and companies in Tanzania (Lake Region).
Dar es Salaam
Rafiki Power
E. ON's Tanzanian branch, Rafiki Power, is a German energy company. Rafiki Power develops and manages mini-grids for rural families and businesses, using an Asset Monitoring and Management Platform to keep track of everything. To tackle financial constraints, the company collaborates with other solar-related groups.
Arusha
Redavia
Companies and localities in West and East Africa can hire solar farms from REDAVIA. The firm has worked on both on-grid and off-grid projects.
Dar es Salaam
           

One of Jumeme solar company mini grid

Utility Scale Solar Companies in Tanzania

Company Name
                                  Descriptions
 Head Office locations
Ruaha
In Tanzania, Ruaha Energy manages various solar energy large-scale projects, including so-called "small power plants." The energy produced by the solar PV is delivered directly into the grid.
Dar es Salaam
Whole Sale / Manufacturer Solar Power Companies in Tanzania

Company Name
                           Description
 Head Office locations
Chloride Exide Tanzania
Solar system installation and solar hot water systems are available at Chloride Exide.
Dar es Salaam
Davis & Shirtliff Tanzania
Davis & Shirtliff Tanzania sells solar panels, water heaters, compressors, and other water and energy solutions.
Dar es Salaam
Ecolibri / Millennium Engineers
Ecolibri is a division of A.C.E. Srl., an Italian firm that provides a cutting-edge hybrid energy system that combines wind energy and solar power. It also sells solar-powered items, including water pumps, air conditioners, and lighting systems.
Dar es Salaam
Energyplus
In East Africa, we provide high brand solar PV and backup systems on a mass scale. Solar modules, batteries inverters, solar lights, pumping systems, chargers, and solar refrigeration are among the products available.
Dar es Salaam
For more articles related to Energy in Tanzania click here!