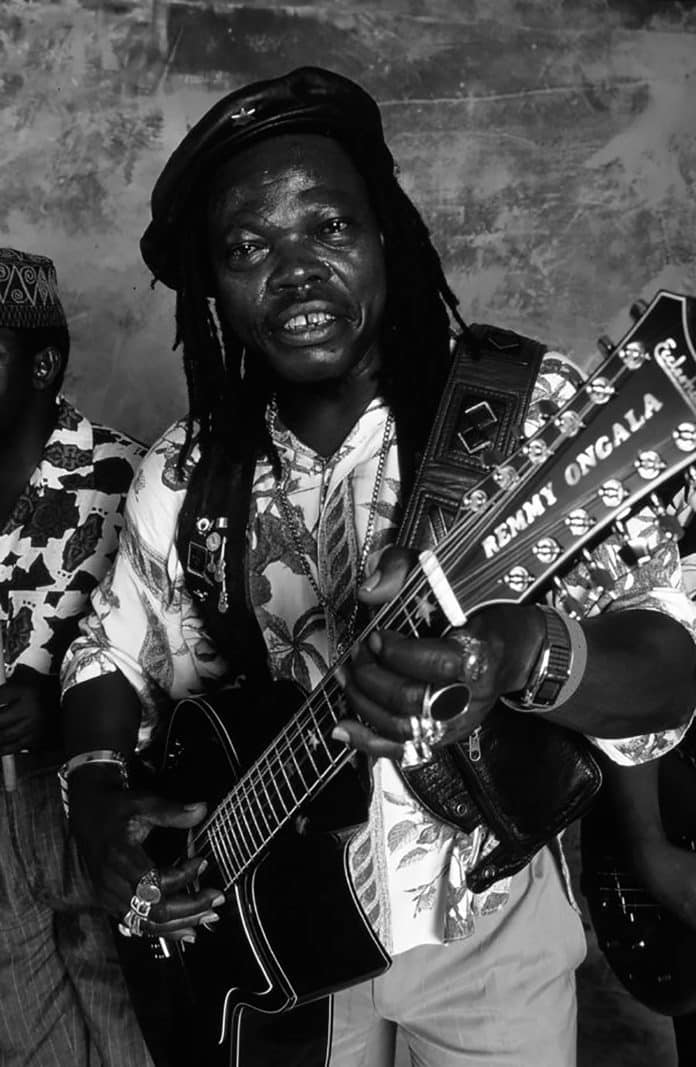 Obituary: The Late Remmy [Ramadhani Mtoro] Ongala aka Sauti ya Myonge aka Sura Mbaya
Remmy Ongala was a musician, songwriter, and singer who lived from 1947 to 2010. He was a guitarist, songwriter, bandleader, and singer, who dominated the Eastern African entertainment industry with what his record label rightly described as "serious dancing music," died at the age of 63 after experiencing kidney failure. His ubongo (Swahili for "brain") music, in which he blended Congolese dance techniques with local soul and influences, and frequently outspoken lyrics in English and Swahili that supported the urban poor, made him a national hero. As he was known to his fans, Dr. Remmy became so well-known that a street in his hometown of Sinza, Tanzania, was named in his honor. His songs were played continuously on radio stations around the country when his death was confirmed.
Remmy Ongala was born and raised in Kindu, DRC, where his childhood struggles influenced his subsequent music. By nine years old, he lost both his parents. His dad, a singer and player of the sanza [a native thumb piano] exposed him to music, and after leaving school at the age of 17, he joined his 1st band, Bantu Success.
Remmy Ongala started as a drummer and singer before switching to guitar and performing with Mickey Jazz, Success Mwachame, and subsequently Grand Mika Jazz, with whom he toured Uganda. His uncle Kitenzogu "Mzee" Makassy brought him to Dar es Salaam, Tanzania, in 1978 to join his music group Orchestra Makassy, whose Tanzanian-formed rumba became famous across East Africa.
Remmy Ongala rose to fame as a guitarist with Orchestra Makassy. After three years with them, he signed with Orchestre Super Matimila, named on behalf of a business person who owned the band and purchased their instruments. The move was a huge success. Remmy Ongala's magnetic stage presence controlled the band. In contrast, other band members played saxophone, guitars, and drums and provided solid backing for Remmy Ongala's melodic, intelligent, and frequently controversial songs on Aids and Poverty. Radio Tanzania banned his music Mambo Kwa Socks [Relationships of the Socks], a call for safe sex, for youths to use condoms, although he continued to play it at concerts. Many of his lyrics were critical of the nation's ruling class, and the government pondered deporting him for immigration reasons but changed its mind as Remmy Ongala's popularity grew. Instead, he was awarded Tanzanian citizenship.
Dr Remmy Ongala stated in the late 1980s: "In Tanzania, I am successful because my writing is about serious issues. The words are the most significant aspect of my music; each of my songs has a deeper meaning. Even though my life is not bad right now, I will continue to defend the helpless. I used to be in problems, and food was an issue, so I would pick up bread that someone had thrown away. All of the songs are inspired by problems I've faced in the past, and I'm speaking up for my fellow comrades."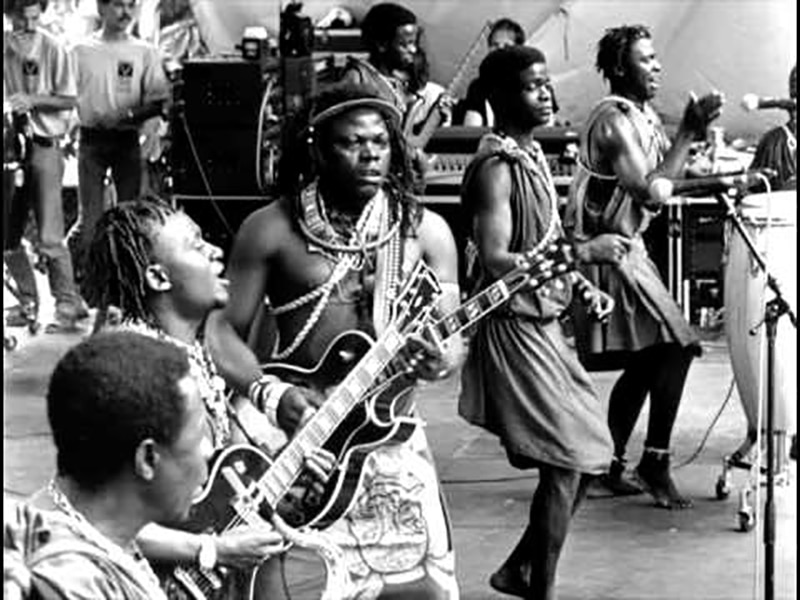 Remmy Ongala also stood out for fellow musicians, and he would frequently go through Dar es Salaam's markets, condemning stallholders selling illegal tapes. "This was an occasion certain to attract a large crowd as he highlighted the significance of copyright to everyone," says his buddy, music composer Ronnie Graham. But he never pretended to be a pompous star. When his adopted nation revived a Miss Tanzania pageant, he became enraged and organized an "ugliest guy" competition, which he won. Sura Mbaya [ugly face]was his nickname, after all.
Eastern African musicians have never had the same level of success in the UK as southern or western African musicians. Still, Remmy Ongala rose to prominence courtesy of Peter Gabriel's Real World music label and his frequent visits to the Womad festival. He and his band [Orchestre Super Matimila traveled to the United Kingdom in May of 1989 to record their first songs outside of Africa for Real World. The reflective Muziki Asili Yake Wapi [Where are all the Roots of Music?], Nasikitika [I Regret], and Dole [OK], the sufferings story of a Tanzanian lady married to a rich Tanzanian man, were among the songs on the album "Songs for the Poor Man".
Two years down the line, Remmy Ongala and his crew created "Mambo", the 2nd album for Real World that includes English-language songs such as One World as well as the harsh "No Money, No Life". Throughout the 1980s and 1990s, Remmy Ongala toured the United Kingdom. "Everything he did had a beautiful, effortless musicality about it," Gabriel remarked, "and once he and his group got going, they could transport you into their own distinct, mesmerizing universe."
In 2001, Remmy Ongala suffered a stroke, and when he returned to the stage, he adopted a gospel approach. He developed diabetes in his later years. Remmy ongala wife was Toni, an English and a former Physical Education instructor at an international school in Tanzania. She accepted to marry Remmy Ongala in 1979. Watoto wa remmy ongala (Remmy Ongala's children) Kali, Aziza Machozi, Jessica, and Seame, as well as a zoo of cats, dogs, and parrots, shared a tiny bungalow with them. Graham recalls him as "sitting under a tree, having a beer, and greeting everyone. As seen through his music, he was modest, noble, open, generous, and honest." Toni and his kids are his only survivors.
Dr Remmy Ongala Studio Albums
Popular Dr Remmy Ongala Songs
Check out these youtube remmy ongala songs!
Remmy Ongala & Orchestre Super Matimila Songs
Check out these Remmy Ongala YouTube videos:
Remmy Ongala All Songs MP3 Download
If you wish to download Remmy Ongala mp3 songs, you can check out these links:
Click here for more articles related to famous people from Tanzania!