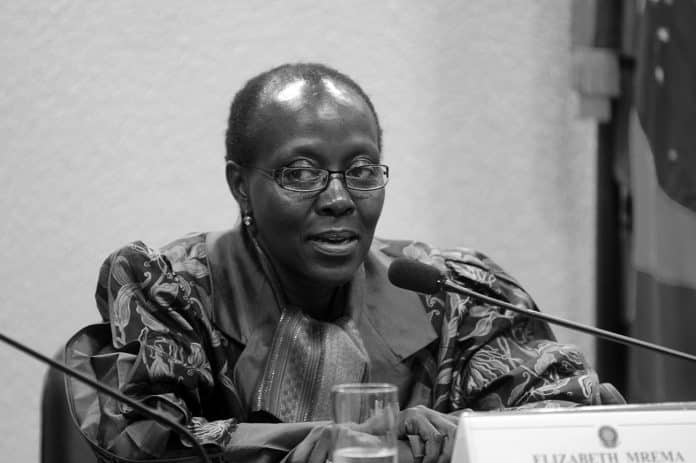 Elizabeth Mrema Biography – Education, Career, Honors and More
Elizabeth Mrema is a Tanzanian lawyer and biodiversity leader. She is currently based in the Canadian city of Montreal. In 2020, she was appointed executive secretary of the UN Convention on Biological Diversity, thus becoming the first African woman to hold this position. She has held many leadership posts in the United Nations Environment Program in the past.
Elizabeth Maruma Mrema Education
Elizabeth Mrema graduated from the University of Dar es Salaam with a Bachelor of Law degree. She then got a Master of Law degree from Dalhousie University, Canada, as well as a Postgraduate Diploma in Diplomacy and International Relations from the Center of Foreign Relations and Diplomacy, Dar es Salaam, Tanzania.
Career
Prior to starting work with the United Nations Environment Program, Elizabeth Mrema worked in Tanzania's Ministry of Foreign Affairs and Global Cooperation. As a Senior Legal Counsel/Counsellor. She also lectured in Conference Diplomacy and Public International Law at Tanzania's Center for Foreign Relations and Diplomacy.
Between 2009 and 2012, Mrema worked at organisations based in the German city of Bonn. In 2009, she was made Interim Executive Secretary of the UNEP/ASCOBANS, Executive Secretary of the UNEP/Secretariat of the Convention on the Preservation of Migratory Species of Wild Animals, and Acting Executive Secretary of the UNEP/Gorilla Agreement.
She has held the role of Deputy Director of the Ecosystems Division at UNEP since 2012. In this role, she was saddled with the responsibility of overseeing the organisation's operations, program delivery, and coordination. Subsequently, she was appointed Director of UNEP's Law Division in June 2014. Additionally, she served as the Interim Director of the organisation's Corporate Services Division in 2018. She served as the interim Officer in Charge of the CBD Secretariat in November 2019. From December 2019, Mrema served as the Acting Executive Secretary of the UN Convention on Biological Diversity Secretariat. In July 2020, it was announced that Mrema would be appointed as the Executive Secretary. Mrema has been at UNEP in various capacities for over twenty years.
Other Professional Work Done by Elizabeth Mrema
Apart from leadership roles, Elizabeth Mrema lectures pro bono at the University of Nairobi Law School. She has also previously lectured free of charge at the International Development Law Organisation in Rome, Italy.
Mrema has published many articles on global environmental law and developed authoritative handbooks and guidelines for multilateral agreements on the environment and other topics on environmental law.
Awards and Honours
Elizabeth Mrema is the recipient of the maiden UNEP Baobab Staff Award, the UNEP-wide Best Manager of the Year Award "for unmatched accomplishment and commitment to achieving UNEP's goals."
UNEP, in collaboration with the IUCN World Commission on Environmental Law (WCEL), awarded Mrema the Nicholas Robinson Award for Excellence in Environmental Law in 2021.
For more articles related to Famous People from Tanzania, click here!