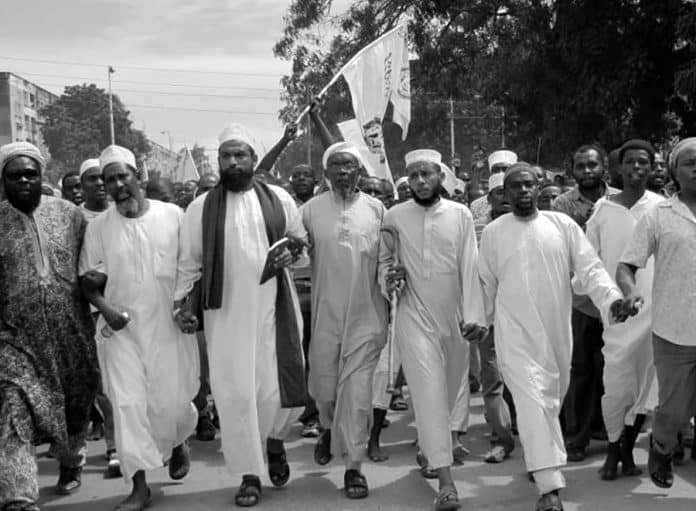 Uamsho Association – The Awakening (Zanzibar)
The Association for Islamic Mobilisation and Propagation (UAMSHO) is an Islamic rebel group registered in Zanzibar. Nicknamed "The Awakening," Farid Hadi Ahmed is the leader. Their goal is to declare Zanzibar independent from Tanzania.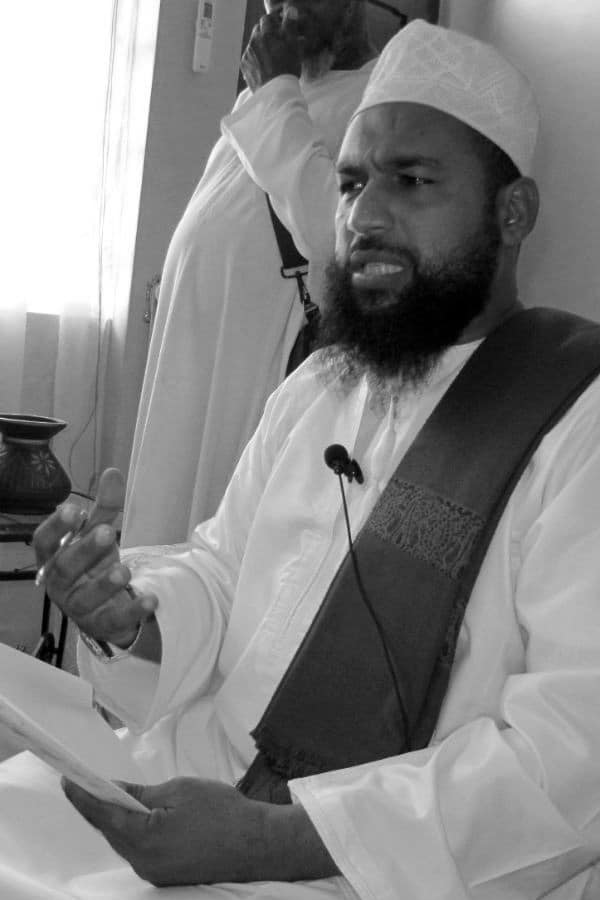 History and Establishment
In 2001, UAMSHO was registered under the Swahili language name Jumuiya ya Uamsho na Mihadhara ya Kiislam or JUMIKI for short, with registration number 149. It was registered under the Society Act Number 6 of 1995 of Zanzibar, which concerns itself with registering civil society organizations. While originally registered as JUMIKI, the group is widely known as UAMSHO after this shortened name gained popularity.
While the primary purpose of UAMSHO is to ensure that Zanzibar escapes from under the Tanganyika and Zanzibar union, they also promote unity, love, and development. The group was established for believers of Islam in Zanzibar and aimed to promote their history, dignity, and heritage. UAMSHO encourages members in matters concerning their religion, education, and culture. They glorify the Islamic religion in Tanzania by doing what is good or focuses on raising and spreading it. Furthermore, the group aims to protect and defend Islamic human rights, protect Muslims, defend silk, ensure that the Islamic culture is not undermined or unprotected, and assist in solving different social disasters.
Riots, Murder Incitement, and General Criticism Related to UAMSHO Zanzibar
In April 2012, the Tanzanian and Zanzibar governments intervened and put all UAMSHO meetings, lectures, or demonstrations on hold after criticizing the group for reneging their original purpose. The governments accused UAMSHO of turning into a political group with the aim of catechizing Zanzibar's place in Tanzania instead of remaining a religious movement after UAMSHO called for a poll to assist in Zanzibar's removal from the United Republic of Tanzania.
Although restrictions were placed on their activities, UAMSHO continued to present talks under the guise that they were simply exercising their freedom of speech. Conflict between UAMSHO members and military units were reported as a result of this.
Rev. Ambrose Mkenda suffered injuries on the 25th of December 2012 after arriving home in Tomondo. The incident that led to his injuries was connected to the UAMSHO group, although no evidence has been produced thus far.
Criticism towards the group primarily comes from government heads in Zanzibar, including President Dr. Ali Mohamed Shein. The Prime Minister of Tanzania, Mizengo Pinda, also criticizes the group and has expressed his concern over their activities. He informed the National Assembly that UAMSHO initially operated well after its legal registration as a non-governmental operation in Zanzibar, but "Unfortunately, the NGO has of late, lost direction and is propagating hatred among the people in Zanzibar. Authorities in Zanzibar are dealing with all trouble makers."
Sheikh Farid Ahmad returned home after being reported as missing on the 16th of October 2012. He claimed that he was captured by armed men who were masked and only identified themselves as law enforcement officers. Mussa Ali, the Commissioner of Zanzibar Police at the time, dismissed these allegations and said that the law enforcement had no information regarding Sheikh Farid's whereabouts. Sheikh Farid's disappearance caused havoc in Stone Town, leading to a still stand in traffic and businesses as a result of rioting. A law enforcement official and another were killed during these riots, and several other people suffered injuries.
Sheikh Farid and six other heads of UAMSHO were apprehended on the 20th of October 2012. They appeared before the Mwanakwerekwe District Court in Zanzibar under the charges of incitement, public disturbance, causing havoc, and misconceptions in the Isles. Abdallah Juma and Salim Tawfik, representing defence lawyers for UAMSHO, boycotted the court hearing and ultimately withdrew themselves from the case. The two accused the prosecuting officers and law enforcement officials of unnecessary secrecy.
UAMSHO heads have suffered unlawful arrests since 2012, being held captive in the mainland jail. Whoever speaks of the group is also apprehended.
However, according to analysts, UAMSHO has gained popularity since supporters of the Civic United Front party (Zanzibar's main opposition) have been disappointed in the party's decision to unite with the reigning Chama Cha Mapinduzi party.
Click here for more articles related to political parties in Tanzania!