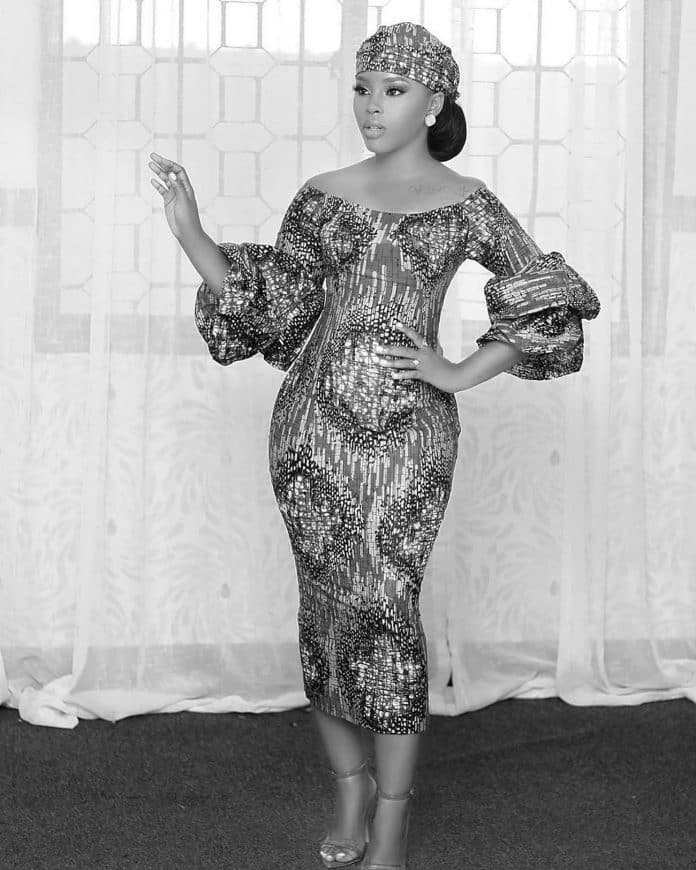 Elizabeth Michael Lulu Biography: An Overview of Career, Early life, Filmography, and More
Elizabeth Michael Overview
Elizabeth Michael Lulu age – On the 16th of April 1995, Elizabeth Michael (Lulu) was born in Tanzania. Her work in "Woman of Principles" garnered her the title of Best Actress at the 2013 International Film Festival in Zanzibar. Moreover, she took home the trophy for best Eastern African film at the 2016 Africa Magic Viewers' Choice Awards. One of the 100 Most Influential Young Africans at the 2017 Africa Youth Awards, she received this honor in August. Concerning Steven Kanumba's death in 2012, she was found guilty of involuntary manslaughter in November 2017 and given a two-year prison term. On the 26th of April, 2018, during Tanzanian Union Day, President John Pombe Magufuli commuted her sentence along with other inmates he pardoned. Due to her impeccable conduct, she was freed on the 9th of May, 2018, and allowed to serve the rest of her sentence through community service. Her probationary period expired on the 12th of November, 2018.
Education and Early Life
Michael's whole life has been spent in Tanzania's Dar es Salaam. Her parents are, Michael Kimemeta and Lucrecia Kalugira. She went to Remnant Academy for her elementary and middle schooling and then to St. Mary's High School and Perfect Vision High School for her secondary education. Soon after, she enrolled at Tanzania Public Service College, graduating with a Human Resources Management certificate.
Career
Acting
Starting when she was just five years old, Michael made her mark on the stage. She was found by Dr. Cheni himself, actor Mahsein Awadh. He brought her to the production company Kaole Sanaa Group, where she had roles in several popular shows throughout the 2000s, such as Taswira, Baragumu, Zizimo, Gharika, and Demokrasia. Her first role was as the protagonist Nemu in the film Dira. During her career, she was known by the stage name Lulu, now her moniker. In the 2005 action picture Misukosuko, she first debuted on the screen.
Michael has worked on many notable projects, including the Wahapahapa Radio Drama by Media for Development International Tanzania in 2009.
She played Mainda in a story on the value of open communication between parents and their children during the tumultuous teenage years. Jordan Riber of MFDI oversaw the project as director. Her later films include "Ripple of Tears," "Family Tears," "Oxygen," "Woman of Principles," and "House Boy." More than thirty films have included her performance.
As a producer, she made her first movie, "Foolish Age," which was released in August 2013. The conference was held at Mlimani City Conference Hall in Dar es Salaam, Tanzania. For her work in the film, Michael was named Favorite Actress at the 2014 Tanzania People's Choice Awards (Tuzo Za Watu), while "Foolish Age" was also nominated for Favorite Film.
2015 saw the release of her second film, "God's love" (Mapenzi Ya Mungu), which she also produced and starred in. The film premiered at the 2015 Zanzibar International Film Festival and was later named the Best Film in Eastern Africa by viewers of Africa Magic.
She starred in and produced the "Ni Noma" film, which premiered in July 2016. The movie tickets were distributed via the mobile app ProinBox.
Personal Life
Elizabeth Michael Lulu wedding – In October 2018, she was proposed to by Francis Ciza (Dj Majizzo), proprietor of EFM Radio and TVE, and the couple tied the knot on the 17th of February, 2021. They have a son named Genesis in July of 2021.
Brand Endorsements, Associations, and Ambassadorships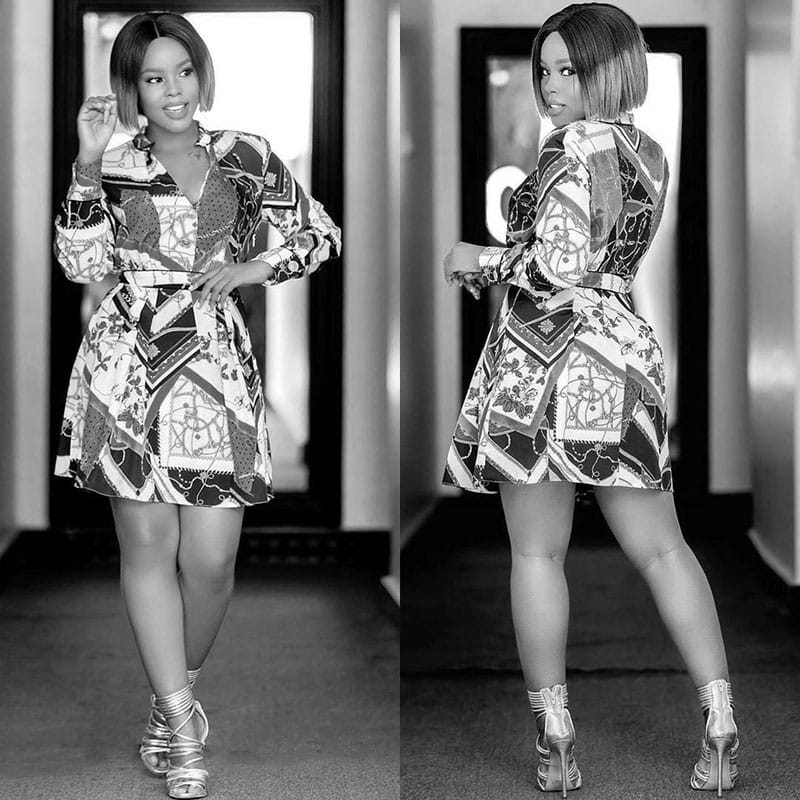 The 2013 (DFF) Dar Es Salaam Film Festival in Tanzania, has named Michael its official ambassador.
Her film, Foolish Age, also premiered there.
As a Tecno Mobile brand ambassador in Tanzania, she worked for the company from 2020 to 2021.

She signed an agreement with Multichoice Tanzania in February 2020 to represent Dstv as a brand ambassador.

In 2020, she became an official spokesperson for Azania Flour after signing a contract with the company.

During 2019 of March, she served as the festival's official host for the (SZIFF2019) Sinema Zetu International Film Festival.

Azam Media Tanzania, through its movie channel Sinema Zetu, named her official ambassador of the Sinema Zetu International Film Festival in October 2017. (SZIFF).

In 2016, she was hired as the face of the Freestyle pad line by Hengan Baby Products and Sanitary Co. Ltd. in Tanzania (napkins).

She became an "ambassador" for the e-commerce facilitating smartphone app Paisha in 2015, signing a contract with Paisha Tanzania.

In February 2014, she signed a deal to host the TV show Airtel Yatosha TV Show for the Tanzanian telecommunications company Airtel Tanzania.

Michael was selected as the festival's official ambassador during the 2013 DFF in Dar es Salaam. Also shown at the festival was her film, Foolish Age.
Manslaughter Controversy, Probation, and Pardon
The High Court of Tanzania found Michael guilty of involuntary manslaughter on the 13th of November, 2017. She was convicted and sentenced to serve two years in prison for the 2012 involuntary manslaughter of Steven Kanumba she had dated while at 17.
Accusations of murder have been made against Michael in the death of Kanumba, a 28-year-old man. Kanumba allegedly met his end when he confronted her for talking to another man while in his presence. After Michael's arrest, she was held in custody for nearly a whole year while authorities conducted their inquiries. The initial murder charges were amended to involuntary manslaughter afterward. Parliament member Halima Mdee, believing Michael to be innocent, arranged for her to be represented by lawyers Kennedy Fungamtama and Peter Kibatala. Michael was released on bail at the beginning of 2013.
In 2017, Michael testified to October High Court, saying Kanumba had attacked her with a sword while drunk after confronting her for talking to another man. She claimed to have been the last person to see Kanumba alive during her testimony. Michael said he attacked her when he tripped and hit his head, causing him to start breathing heavily. She said she saw Kanumba fall and decided to make a run for it, not realizing he was going to die. After fleeing the scene and was subsequently arrested without explanation. The second day after her arrest in Dar es Salaam by Oysterbay Police was when she found out, she said. Michael was detained since she was found to have wounds consistent with those caused by a sword. The Muhimbili National Hospital in Tanzania conducted an autopsy on Kanumba and found that he died from a brain injury brought on by difficulty breathing and excessive alcohol use.
On 26st of April 2018, Michael's sentence was cut in half since she was among the detainees pardoned by President John Pombe Magufuli. Due to her excellent behavior inside bars, the High Court of Tanzania ordered her release in May 2018 under the Tanzania Community Services Act of 2002. Her probationary period expired on the 12th of November, 2018.
Humanitarian Work
On the 23rd of January 2019, Michael started the "Save My Valentine" campaign to raise money for people with disabilities. On Valentine's Day, Michael donated the proceeds from selling 62 of her clothes to orphanages in Iringa, Tanzania.
Filmography
S/N

Name

Note

Role

Year

1

Mimi

Producer and Assistant Director

Naomi

2021

2

Sarafu

Dstv Channel Aired on Maisha Magic Bongo.

Jackline Sanga "Jacky"

January

2018 to 2020

3

(TMT)

Tanzania Movie Talents

An acting competition aired on (ITV) Independent Television Tanzania.

Host

2014 to 2015

4

Watoto Wetu

A children's program aired on (ITV) Independent Television Tanzania.

Host

2006 to 2010

5

Demokrasia

It's aired on (TBC) Tanzania Broadcasting Corporation.

Lulu

2001 to 2006

Sayari

6

Zizimo

7

Tetemo

8

Baragumu

9

Jahazi

10

Taswira

11

Tufani

12

Gharika

13

Dira

Nemu

2000
Drama Series & Radio
| | | | | |
| --- | --- | --- | --- | --- |
| S/N | Film | Note | Role | Year |
| 1 | Wahapahapa | Its aired on Radio Free Africa and Radio One Tanzania | Mainda | 2009 |
Movies
S/N
Film
Cast
Role
Year

1

Ni Noma

Isarito Mwakalikamo and Kulwa Kikumba

Angela

2016

2

Mapenzi Ya Mungu

Linah Sanga, Flora Mtegoa,

Shikana

2015

3

Family Curse

Yusuph Mlela, Hashimu Kambi, Cathy Rupia,

2014

4

Foolish Age

Hashimu Kambi and Diana Kimaro

Loveness

2013

5

Oxygen

Hashim Kambi, Sydney, Grace Mapunda,

2012

6

Yatima Asiyestahili

Jeniffer Kyaka, and Nice Mohamed,

Njwele

7

Mtoto wa Mbwa

(Rado) Simon Mwakapagata

Nice

8

Dangerous Girl

Hidaya

9

Woman Of Principles

Nargis Mohamed and Vincent Kigosi

Linah

10

House Boy

Kajala Masanja, Wema Sepetu, and Mr Blue,

Lulu

11

Confusion

Hemedi Suleiman, Diana Kimario,

Besta

2011

12

Tattoo

Bridget

13

Ritazo

Riyama Ally

Ritazo

14

Birthday Party

Salma Jabu (Nisha)

15

My dreams

Mahsein Awadh, Irene Uwoya, Vincent Kigosi, Shamsa Ford,

Jane

2010

16

Magic House

Nargis Mohamed, Steven Kanumba ,

Dorah

17

Crazy Love

Shamsa Ford, Steven Kanumba, Hemed Suleiman

Student

18

Family Disaster

Diana Kimaro, Vincent Kigosi,

Julieth

19

Reason To Die

(Dr Cheni) Mahsein Awadh

Nyina

2009

20

Too Late

(Fifi)Tumaini Bigirimana, (Dr Cheni) Mahsein Awadh, Issa Mussa,

21

Unfortunate Love

Lisa Jensen, Steven Kanumba, Zamda,

22

Passion

Irene Uwoya, Jacqueline Wolper, Hashim Kambi, Yusuph Mlela,

23

Ripple of Tears

Steven Kanumba,

Lizy or Smiles

24

Taste of Love

Blandina Chagula, Aunty Ezekiel, Mahsein Awadh,

Martha

25

Lost Twins

Hashimu Kambi, Steven Kanumba, Suzan Lewis,

Anita(young)

2008

26

Mtoto wa Nyoka

27

Family Tears

Wema Sepetu, Steven Kanumba, Richard Bezendhout, and Jacqueline Wolper.

Lindah

28

Silent Killer

Shumileta , (Chekibudi) Mohamed Nurdin,

2007

29

Wema

Senga

Betty

2006

30

Part 2 of Misukosuko

Seba, Jimmy Mponda, and (Sandrah) Salama Salmin,

Catherine

2005
Nominations and Awards
S/N
Recipient
Event
Result
Price
Year

1

Herself

African Leading Women Awards in Nigeria

Won

Exceptional Actress of The Year

2019

2

Herself

Swahili Fashion Week Awards

Won

Style Icon Of The Year

2016

3

Herself

Africa Entertainment Legend Awards in Nigeria

Nominated

Best Actress

4

Mapenzi Ya Mungu

Africa Magic Viewer's Choice Awards in 2016

Won

Best Movie Eastern Africa

5

Foolish Age

(Tuzo za watu) Tanzania People's Choice Awards

Nominated

Favourite Movie

2014

6

Won

Favourite Actress

7

Woman Of Principles

Zanzibar International Film Festival

Won

Best Actress

2013
Other Related Information About Elizabeth Lulu Michaels
For more related articles on Tanzania Media and Publishing click here!