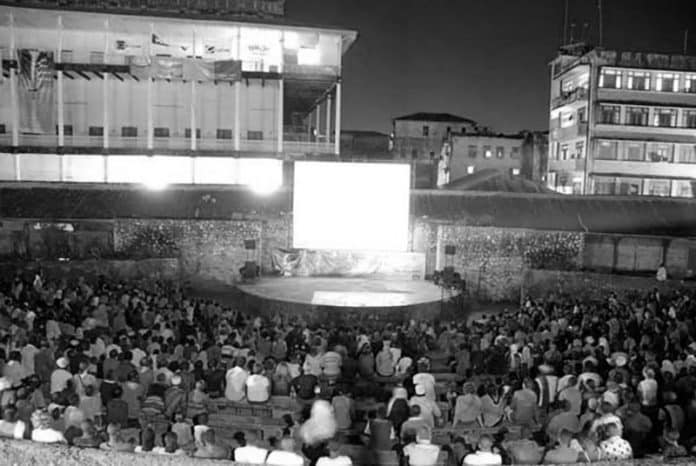 Things to Know About the Zanzibar International Film Festival
The Zanzibar International Film Festival (ZIFF), otherwise called the Festival of the Dhow Countries, is a yearly film festival that takes place in Zanzibar island, Tanzania. The festival is the biggest cultural occasion in East Africa and its neighboring regions. ZIFF is an NGO founded in 1997 so as to promote and develop film as well as other cultural businesses as a stimulus for regional economic and social growth.
The Film Festival
The yearly multidisciplinary cultural and arts festival is the main activity organized by the Zanzibar International Film Festival. It incorporates all kinds of arts, with eight days of both international and local discussion committees, workshops, as well as ten days of showing the best international and local cinema with musical concerts during the evenings including a Gala every evening. All the programs of the festival are a climax of the appreciation of the manner in which film combines the finest of each form of art, hence offering a variety of Entertainment, Networking options and Education to world audiences.
The event is feasibly the biggest cultural and art festival in the continent which features multiple disciplines and is also a leading tourist attraction in the area. Zanzibar International Film Festival currently gives twelve International awards accorded by five international juries. Approximately 7000 European tourists did visit Zanzibar from the Western countries to attend the event. It is estimated that over 100,000 people attended the festival, with the festival attracting people from different races, social classes and religions in Tanzania. The festival also has a colossal impact on Zanzibar's economy.
The Zanzibar International Film Festival currently runs fifteen programs during the ten days of the festival. These programs include;
Film workshops
Film competition
Cultural and Historical village tours
Difficult dialogues
Peace camps for children
UNICEF camps for life skills
Film Panorama for children
Exhibition and Art
Soko Film
Festival of festivals
Village Panorama
Children Panorama
Women Panorama
Film Outreach Projections
Opening and Closing nights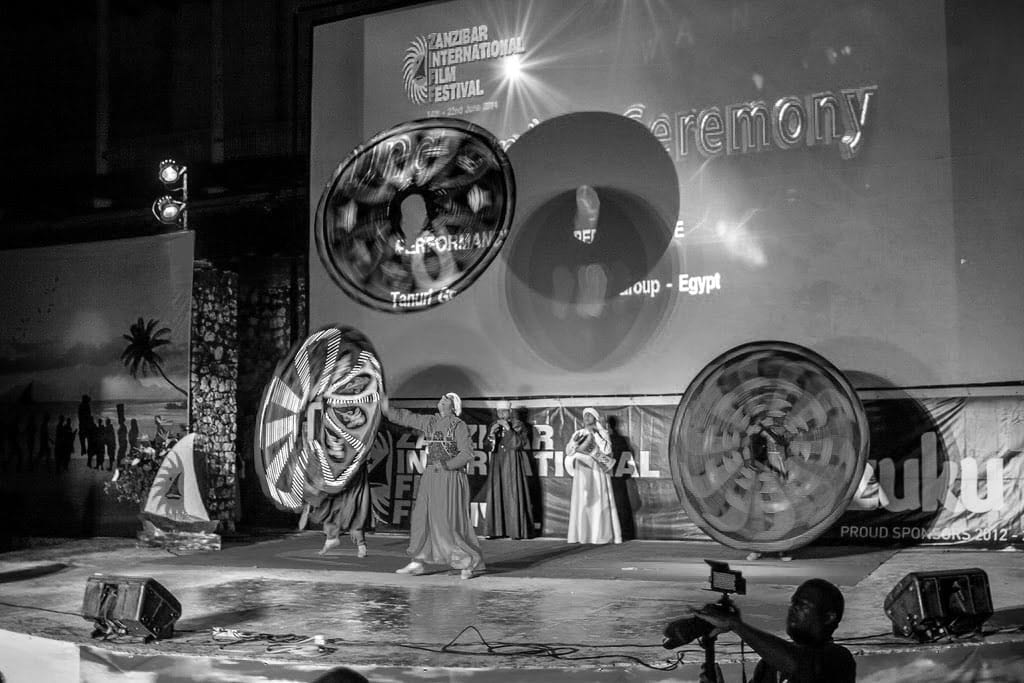 At the festival, the films are screened in Stone Town in the city of Zanzibar and the countryside Zanzubari villages.
The Zanzibar International Film Festival Awards
Silver Dhow
Golden Dhow
Short/Animation
Documentary
UNICEF award
East Africa Talent
Verona Award
Signis Award
ZIFF Jury Award
Signis Jury Award- Commendation
East Africa Region Talent
Sembene Ousman Award
ZIFF Chairman Award
ZIFF Life Time Achievement Award
Winners of the Zanzibar International Film Festival Golden Dhow
| | | | |
| --- | --- | --- | --- |
| Year | Director | Film | Country Of Origin |
| 1998 | Martin Mhando, Ron Mulvihill | Maangamizi: The Ancient one | United States/Tanzania |
| 2000 | Jamil Dehlavi | Jinnah | Pakistan |
| 2001 | Jagmohan Mundhura | Bawandar (The Sand Storm) | India |
| 2004 | Rajv Vijay Raghavan | Maargam (The Path) | India (Malayalam) |
| 2005 | Atiq Rahimi | Khakestar-o-Khak (Earth and Ashes) | Afghanistan |
| 2006 | Cheikh Ndiaye | L'Appel Des Arenes (Wrestling Grounds) | France/Burkina Faso/Morocco/Senegal |
| 2007 | Balufu Bakupa-kanyinda | Juju Factory | DRC |
| 2008 | Newton I. Aduaka | Ezra | France/Nigeria |
| 2009 | Ralph Ziman | Jerusalema | South Africa (SA) |
| 2010 | Stefanie Sycholt | Themba | SA |
| 2011 | Bob Nyanja | The Rugged Priest | Kenya |
| 2012 | Ndaba Ka Ngane | Uhlanga | SA |
| 2013 | Vahid Mousala | Golchereh | |
| 2014 | Biyi Bandele | Half of a Yellow Sun | US |
| 2015 | Faras Cavallo | Wazi? FM | Kenya |
| 2016 | Nick Reding | Watatu | Kenya |
| 2017 | Daryne Joshua | Noem My Skolie | SA |
| 2018 | Likarion Wainaina | Supa Modo | Germany/Kenya |
Recent Awards
Zanzibar International Film Festival 2021 – to be updated
Zanzibar International Film Festival 2022 – https://ziffestival.org/ziff-2022-awards/
Zanzibar International Film Festival Submission
The festival team is always accepting applications for the next events. Get more information from the festivals page here, if looking to participate – https://ziffestival.org/contacts/
For more articles related to Tanzania drama click here!