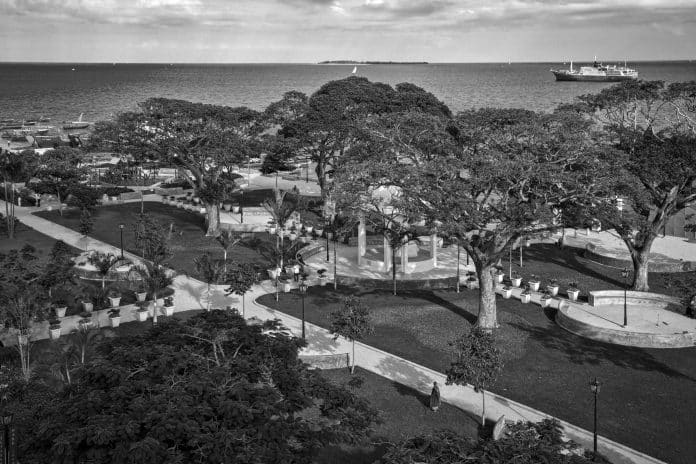 Things to Know About Forodhani Gardens in Stone Town Zanzibar
People have mixed experiences of Forodhani Gardens Stone Town – some see it as a tourist trap and a rip-off, while others love it. Many have eaten the best meal of their lives in the garden, and some fell sick for the next few days after eating there. Therefore, you should be cautious as you do not want to fall sick and get hooked on antibiotics during your vacation in Zanzibar.
During the day, the Forodhani Gardens in Stone Town is an excellent spot to sit down and take a break from wandering the streets of Stone Town. Alternatively, one could sit on the ocean wall and gaze at the sea into the blue horizon. The lively Zanzibar food market brings the garden to life at night. A wide variety of seafood and grilled meats are served in the market, bringing tourists and locals together.
Rip-offs at Forodhani Gardens Zanzibar
It seems locals can easily spot first-timers in Zanzibar by smell. I remember being approached by a local during my first time to visit Zanzibar. I was with a friend, and we sat casually at the end of the plaza while enjoying our food close to the Zenji bar. He pretended to be a server from the bar.
My partner ordered a beer, and the waiter disappeared for a while after taking the "order." After close to thirty minutes, he resurfaced with a disguised beer inside a paper bag, asking to be paid ten dollars for the beer. It turned out that he wasn't a waiter but a papasi, the local term for touts. He became very aggressive and hostile once we knew it was a rip-off and informed him we weren't paying ten dollars for the beer.
We eventually realized alcohol is prohibited in Forodhani Gardens and impossible to buy in any form.
Downsides of Forodhani Gardens Food Market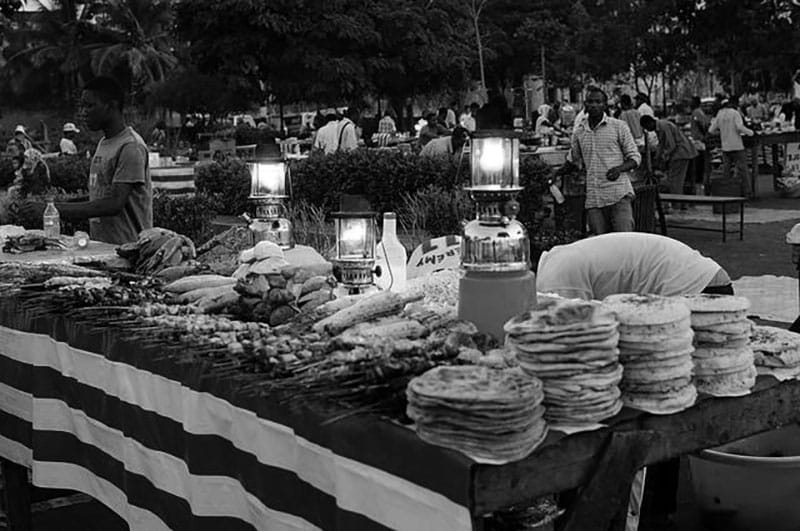 While moving from one food stand to the other, you will likely be accompanied by aggressive vendors trying to convince you that they sell the freshest food in the market. They may even try to pull you to their stall if you don't show interest in their aggressive marketing.
As a newbie, we chose to be friendly and made a polite albeit empty promise to patronize one of the sellers just to get him off our back. It worked for a little over 15 minutes. We made our way to the other part of the market, and the seller managed to find us. By this time, we were already ordering with another vendor. He went wild and picked a fight with our server. This kind of scenario goes to show that politeness will not work with aggressive vendors, and you have to be unflinching and resolute.
Food to Eat at Forodhani Gardens Night Market
Forodhani Gardens is a paradise for seafood lovers. There, you will find many types of fish, including crabs, chicken shawarma, Zanzibar pizza, barracuda, octopus, squid, prawns, lobsters, kebab, and many others. There are locals that avoid eating seafood at Forodhani Gardens because they believe the seafood is not as fresh as the sellers claim. All the sellers stock in excess and sell the same items at varying prices, it seems.
However, suppose you wish to have a taste of local Zanzibari delicacies. In that case, you should locate stalls where they sell chipsi mayai (omelette with French fries), chipsi and mishkaki (French fries with a small kebab of chicken or beef) urojo (soup with potato balls), and pilau (spiced rice). Cow soup is another popular breakfast enjoyed by locals. These stalls are easy to find because they usually have the longest queue of locals. You also don't want to miss having a taste of freshly squeezed sugar cane juice with sugar and lime.
How to Have a Pleasant Experience Devoid of Dramas and Incidents at Forodhani Gardens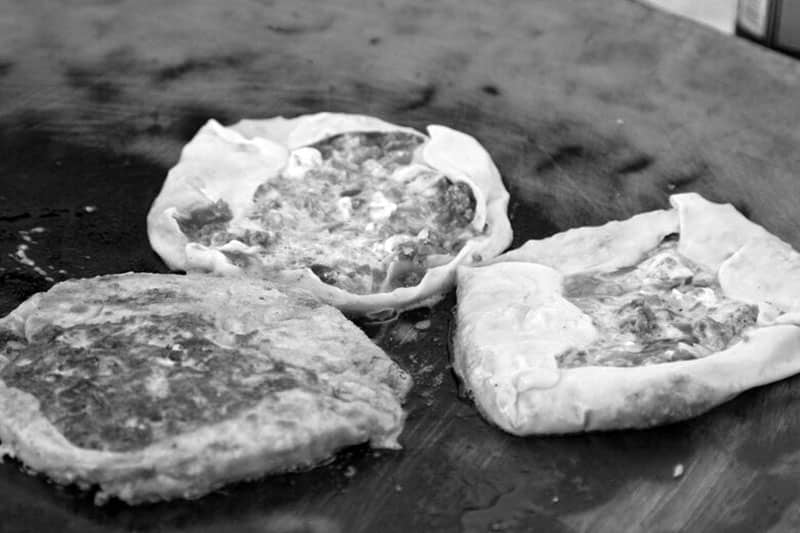 Check out the stalls first; look at the food available and their prices. Finally, choose the stall that has the freshest food. You should also ensure you examine the staff and the hygiene of their preparation process. My partner wanted to order Zanzibar pizza and realized the cook was not hygiene conscious. While in the queue, we saw him cut uncooked chicken on the preparation surface and clean up the surface with an unclean cloth he took from the ground. Needless to say, we lost our appetite. He finally garnished the pancake with Nutella on the same surface.
Ensure that the food is well heated. Sellers are often in haste, and the seafood from the grill is merely lukewarm.
Agree on the price of a meal before ordering. If not, you may end up paying an exorbitant price for a snack.
Do not carry alcoholic beverages to Forodhani Gardens. Consuming alcohol in the garden is forbidden. You might put yourself in trouble if you disregard the rule.
Do not order food from the touts following you. Order your food directly from the food stand owners.
Stone Town's Forodhani Gardens in the evening is worth seeing. The atmosphere is fantastic. As for the food, you decide for yourself.
For more articles related to Tourist Attractions in Tanzania click here!