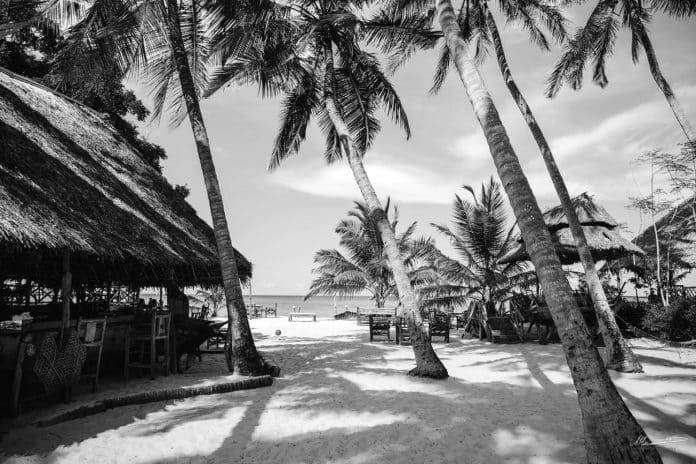 Beaches in Dar es Salaam Tanzania: A Tropical Paradise
One cannot mention the beautiful city of Dar es Salaam, Tanzania, without paying tribute to its stunning beaches, each offering a unique experience for locals and tourists alike. From the popular Mbezi beach to the hidden gem of Bongoyo Island, there is a beach for every wanderlust soul. The beaches in Dar es Salaam, Tanzania, are known for their pristine waters that reveal a mesmerizing world of vibrant coral reefs, captivating marine creatures, and a diverse array of exotic fish. And for those seeking accommodation near these sandy sanctuaries, there are many beach hotels in Dar es Salaam Tanzania, among them is the Best Western Coral Beach Hotel in Dar es Salaam, Tanzania, which offers luxurious comfort with a captivating view of the Indian Ocean. Additionally, coral beach hotels in Dar es Salaam Tanzania are considered a top choice for visitors seeking a comfortable and memorable stay in Dar es Salaam.
Mbezi Beach: An Untouched Haven
Mbezi Beach, is one of the Tanzania beaches Dar es Salaam has to offer. It is situated about 20 km north of Dar es Salaam's city centre along Bagamoyo Road and is a haven for nature and art lovers. It boasts pristine white sands, sparkling turquoise waters, and an excellent diving location. Close by, the Karibu art gallery and a selection of shops offer a cultural experience, while several luxury accommodations are up for sale. An example are the houses for sale in Mbezi beach Dar es Salaam Tanzania. For those looking to rent for only a short period, there are also houses for rent in Mbezi beach Dar es Salaam Tanzania. Either way, a comfortable stay is guaranteed. If you're looking for a beach getaway that combines natural beauty with convenience, Mbezi beach Dar es Salaam Tanzania is the perfect destination.
Coco Beach: A Lively Atmosphere
Coco Beach Dar es Salaam Tanzania located on the eastern side of the Msasani peninsula, is often the first beach that locals think of for relaxation. Its lively atmosphere and clean sands make it a favorite among tourists visiting Dar es Salaam, Tanzania. The beach is home to a wide variety of restaurants, bars, and food stalls, ensuring that every palate is catered for.
South Beach: A Choice Location
South Beach Dar es Salaam Tanzania, also referred to as "Kigamboni," is a standout choice among the many beaches in Dar es Salaam. Its picturesque setting, with powdery sand and pristine waters, makes it ideal for swimming. The beach is located off Kigamboni Road on the city's south coast and offers a wide range of hotels and resorts with outstanding facilities. Among them are the Kijiji Beach Resort, best western coral beach hotel Dar es Salaam Tanzania, and Sunrise Beach Resort Dar es Salaam Tanzania. Kijiji Beach Resort Dar es Salaam Tanzania, offers a serene and luxurious beachfront retreat with stunning views of the majestic Indian Ocean.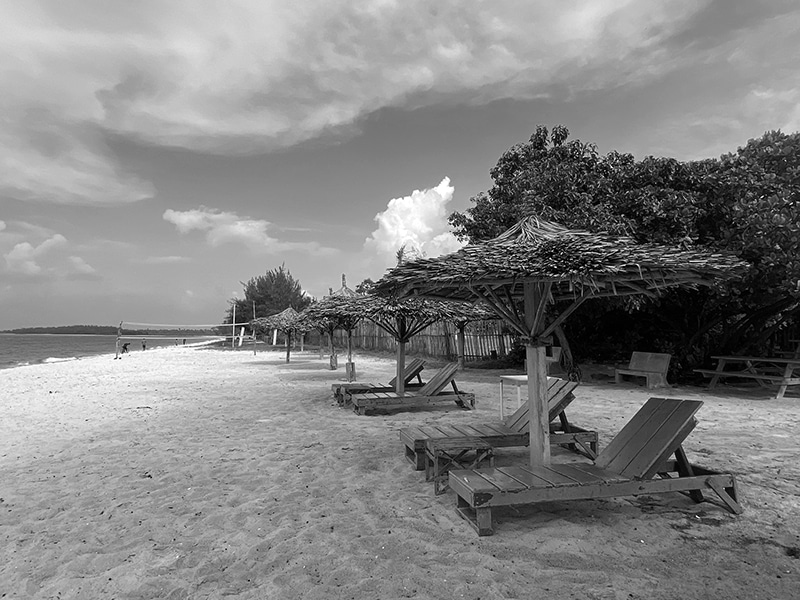 Mbudya Island Beach: A Hidden Paradise
Mbudya Island Beach is one of Tanzania's most untouched beaches. Accessible by a ferry ride from White Sands Beach Resort or a boat ride from Msasani Slipway, the island offers a secluded haven for those seeking quiet and solitude. Despite having no hotels or restaurants, the island offers delicious grilled seafood freshly caught from the sea, which can be enjoyed in a banda, a small thatched hut.
Kipepeo Beach: A Tropical Hideaway
Kipepeo Beach is located about 9 km from the city centre on the south coast. This beach location has a beautiful and picturesque village within it. That village is called Kipepeo Beach Village Dar es Salaam Tanzania. This village is a year-round choice for those seeking beach fun and adventure. The tropical turquoise water of the Indian Ocean and the beach's peaceful atmosphere make it the perfect place to break away from the hustle and bustle of city life.
Kunduchi Beach: A Postcard-Perfect Getaway
Kunduchi Beach is one of the most captivating Dar es Salaam Tanzania beach. Described as "Remarkable", "postcard-perfect", "speechless" by tourists, making it a must-visit for beach enthusiasts. The white sandy beach, sitting by the gorgeous Indian Ocean, is perfect for an ultimate getaway. A range of luxury hotels and resorts are located on the beach, such as Kunduchi Beach Hotel in Dar es Salaam Tanzania. This beach hotel guarantees a comfortable and luxurious stay.
Mikadi Beach: A Relaxing Retreat
Mikadi Beach, named after the Mikadi tree that thrives along Tanzania's beautiful coastline, is the perfect place to spend a relaxing weekend. Located just a few minutes from the city centre, the Mikadi Beach Lodge, Dar es Salaam, Tanzania, provides beach facilities with a beautiful swimming pool, a bar restaurant, and food stalls offering the best homemade burgers. Here's an additional fascinating fact for you, the Mikadi Beach Lodge Dar es Salaam Tanzania is home to an astonishing array of over 150 bird species, making it a paradise for birdwatching enthusiasts.
Amani Beach: A Mainland Marvel
Amani Beach, though often neglected due to its mainland location, is a favourite among both locals and expatriates. Lodges and hotels like Amani Beach Cottage and Ras Kutani surround the beach, making it a popular choice for weekend getaways. The beach offers a perfect combination of beautiful coastal landscapes and leisure activities like mountain biking, horse-riding, swimming, and surfing.
Bahari Beach: A Slice of Paradise
Bahari Beach Dar es Salaam Tanzania, is located north of Dar es Salaam along Bagamoyo Road, offers luxurious accommodation in the form of hotels and resorts like the Bahari Beach Hotel, Dar es Salaam, Tanzania. Popular for kite surfing and a range of water sports, the beach also houses a fishing village on one side, offering fresh seafood for visitors. Additionally, Bahari beach hotel dar es Salaam Tanzania offers direct access to a private stretch of beach where you can witness breathtaking sunsets over the Indian Ocean while enjoying the gentle sea breeze.
Bongoyo Island Beach: A Marine Conservation Area
Bongoyo Island is one of the most activity-filled tanzania dar es salaam beaches. Being a marine conservation area, it offers beautiful beaches and fun activities like snorkelling and swimming. You can get to the island by taking a boat from the Slipway shopping centre on the peninsula. The uninhabited island allows for day visits only, making it a perfect spot for a day trip from Dar es Salaam, Tanzania.
Each of the beaches in Dar es Salaam Tanzania promise unique experiences and breathtaking views. Be it a quick flight or a road trip, these beaches are worth exploring. Book cheap flights to Dar es Salaam with Tripindigo and start your beach hoping experience!
For more articles related to Tourist Attractions in Tanzania click here!