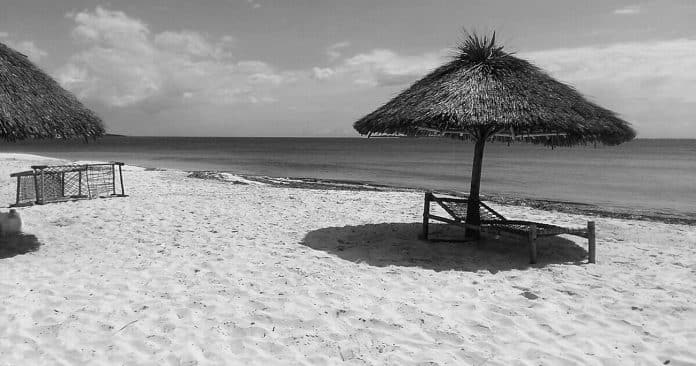 Things You Need to Know About Bongoyo Island
Background
Dar Es Salaam, in Tanzania, is situated on the coast of the Indian Ocean, even though you may visit beaches in town such as Coco Beach, swimming is not encouraged (and usually not very safe).
Bongoyo Island is one of the nearest swimming beaches, and it also happens to be an island. One of the greatest things you can do in Dar Es Salaam is to visit the little island in the Dar es Salaam marine reserve.
Location and How to Get to Bongoyo Island
To reach the beach you must take a boat or canoe from the Slipway Center, there you must pay a daily charge, board a boat, and they will transfer you to Bongoyo Island and take you back later when you are done.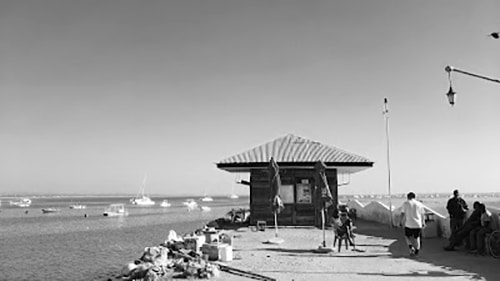 The boat trip to Bongoyo Island costs 20USD per person (or the Tanzanian Shilling equivalent) and lasts around 30 minutes.
The issue is that they need a minimum of 4 people traveling to Bongoyo Island otherwise they won't leave. If there aren't enough people by the time it's scheduled to depart at 9:30 a.m, they won't leave until 11:30 a.m. (alternatively you could pay the fare for 4 people if you don't want to wait) – which can be quite an inconvenience.
The trip to Bongoyo Island leaves the peninsula's Slipway shopping center, and the ride, especially in the afternoon, can be a little bumpy.
It might not be the ideal option for you to visit Bongoyo Island if you feel seasick easily (however, this depends on the time of year and the conditions).
Also, bring some plastic bags or a bag that is waterproof to keep your belongings safe throughout the boat journey, as you may get splashed quite a bit.
What to Expect at Bongoyo Island
The Dar Es Salaam's marine environmental protection area includes Bongoyo Island.
Bongoyo Island is a recreational island that's generally utilized for relaxing as a snorkeling and swimming beach, and it's near Dar Es Salaam.
There isn't much to do on Bongoyo Island other than lounge on the beach, wait for lunchtime, and hang around. There is the option of going for a stroll around and across the island, however, it is frequently too hot and sunny, and the route is not particularly scenic.
Shade bandas (little shelters) cost 5,000 Tanzanian shillings and are well worth it if you want to spend a few hours on Bongoyo Island.
Someone will greet you and ask for your lunch order as soon as you arrive at Bongoyo Island. There are usually a variety of seafood options, so make sure to inquire which ones are available on that given day (because usually, not everything on the menu is available each day).
I tried the full grilled Changu fish a couple of years ago when I paid a visit to Bongoyo Island, and it was fairly tasty, but they didn't have any fish the last time I went.
Instead, we ordered a calamari platter with fries and a side of crab.
Lunch is served as soon as the meal is ready, which is usually about 12:30 or 1 pm.
You may fetch your meal and bring it back to your banda to eat with a view of the ocean, even if they ask you to go back into the dining tent for lunch.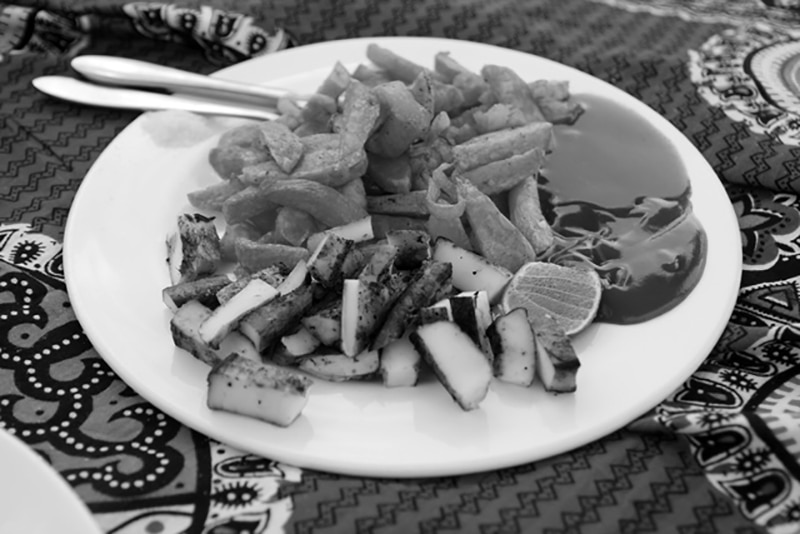 The calamari dish was great, the squid was delicate, and the chips were typical Tanzanian style, not crispy enough and a little oily, but still tasty. Things were made better by a pool of tomato sauce!
The crab, on the other hand, was dreadful; it was completely dried out, and there was just a sliver of meat on the interior, despite its appearance. The crab was a letdown for me.
You can also bring your own food and drinks to avoid having to buy anything once you get to Bongoyo Island.
Bongoyo Island's beach isn't nearly as good as Zanzibar's, but it's a nice little getaway from Dar Es Salaam, and it's easy to travel to.
Weekends can be crowded at Bongoyo Island, but if you visit during the week, the island should be rather peaceful.
Relax beneath a shaded banda, have a dip in the water, and then board the boat to return to Dar Es Salaam when you're ready.
For more articles related to Things to Do in Tanzania (Zanzibar), click here!