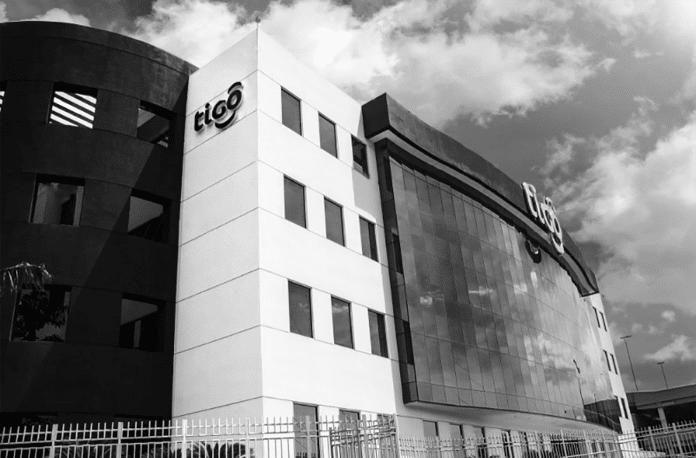 MIC Tanzania Limited – History, Mobile Services, Statistics
TIGO Tanzania is a telephone company that has more than 13 million subscribers. The company employs more than 300,000 Tanzanians indirectly and directly. MIC Tanzania Limited company's employees include an expansive network of distributors, sales agents, customer care representatives, and mobile money merchants.
As an international brand trading in a dozen countries with corporate offices in the USA and Europe, Millicom has commercial operations in Latin America and Africa, and Tigo is their largest commercial brand.
History of the MIC Tanzania Public Limited Company
The liberalization of the Tanzanian telecommunication sector in 1993 led to the disbandment of Tanzania Posts and Telecommunications Corporation in 1994. On 30th November 1993, MIC Tanzania Ltd. was given a license. The business is a JV between Luxembourg-based Millicom International, Tanzania Post and Telecommunications Corp., and Ultimate Communications Ltd.
According to the agreement, 27.7 percent of the capital stock was allocated to Tanzania Post and Telecommunications Corp. and Ultimate Communications Ltd.
Mobitel
The new company started operating in 1994 as Mobitel and pioneered the first cellular service in Tanzania. The company grew significantly in 1998 and started a prepaid service known as "Simu Poa," issuing prepaid cards under the "Kadi Poa" brand.
In 1999, Mobitel acquired another telephony company operating in Tanzania, Adesemi Tanzania. The acquisition allowed Mobitel's users access to the company's Private Automatic Branch Exchange Networks. Mobitel was the first telecommunication company in Africa to provide subscription-free access to the Internet for their subscribers under the 'MobiNet' brand.
Mobitel's partnership with Ericsson culminated in the launch of its digital mobile network in the city of Dar es Salaam in September 2000. The two networks ran concurrently. The GSM network was run in the cities, while the analog network was run in rural communities. The analog network was still marketed under "Kadi Poa," while the GSM network was packaged as "Buzz." The analog network was gradually phased out until it was eventually shut down in September 2005.
In 2004, MIC Tanzania Limited acquired the government's 26 percent stake to bring its total stake to 84 percent.
Rebranding to TIGO
Millicom International paid off its minority stakeholders to take full charge of some of its mobile operators based in Africa, including Tanzania-based MIC Tanzania Ltd. A $1.3 million deal allowed Millicom to buy the outstanding 16 percent stake after the minority stockholders agreed not to exercise their stock option. Millicom has, since then, fully controlled the company.
In line with Millicom's global operation, the company was rebranded to "tiGO" after the takeover. The MIC Tanzania Limited company has gone on to grow its subscriber base tremendously and stay at the forefront of technology and innovation.
Initial Public Offering (IPO)
According to the country's law, in December 2016, Tigo Tanzania filed to list the telco company on the Dar es Salaam Stock exchange. However, it hasn't gone public yet as of 9th April 2019.
Mobile Services
4G LTE
Tigo Tanzania introduced 4G services in the city of Dar es Salaam in December 2015. Tigo was the first to bring 3G and 4G speeds to its customers in Tanzania and probably one of the first to offer LTE services in Africa. 
Mobile Money
Like other telecommunication companies operating in Tanzania, MIC Tanzania Limited has a mobile money service. Tigo presently operates the second biggest network and user base for mobile money in Tanzania. Tigo recorded an unprecedented feat in 2014 by becoming the first company to divide its profit with users via mobile money. Tigo issues dividends to its users every quarter based on the daily balance they have in their mobile wallets.
In 2014, Tigo Pesa became the first company in Africa to offer an entirely interoperable mobile money network that enabled users to send money between Zantel, Airtel, and Vodacom. Tigo Rwanda also enjoyed the interoperability and became the trailblazer in cross-border cash transfer mobile wallets. The gateway enabled customers in Tanzania and Rwanda to transfer money to other Tigo users in both countries.
Statistics
This table shows Tigo Tanzania's subscriber base in December of each year according to Tanzania Communication Regulatory Authority data.
| | | | | |
| --- | --- | --- | --- | --- |
| Year | Registered users | Market percentage | Mobile money users | Market percentage |
| 2020 | 12,660,697 | 25 percent | 8,754,060 | 28 percent |
| 2017 | 11,062,852 | 27.7 percent | 6,091,578 | 27 percent |
| 2016 | 11,606,567 | 29 percent | 5,584,052 | 32 percent |
| 2015 | 11,115,991 | 28 percent | 5,252,523 | 30 percent |
| 2014 | 8,624,638 | 25 percent | Not available | Not available |
| 2013 | 6,297,288 | 23 percent | Not available | Not available |
| 2012 | 6,370,796 | 24 percent |   |   |
For more related articles on Manufacturing and Business in Tanzania (Trade) click here!