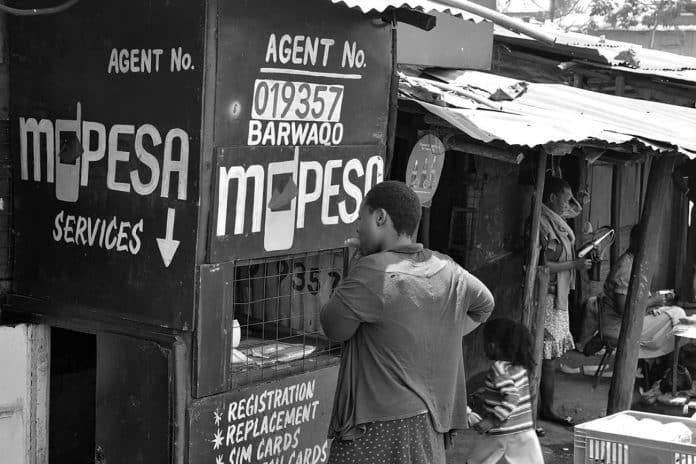 M Pesa Wiki – Everything You Need to Know About Africa M Pesa Money Transfer Service
Major 10 Things You Thought You Knew About M Pesa
What is M Pesa Account to Begin With?
M Pesa (M stands for mobile, while pesa is the Swahili term for money) is a cell phone-based micro-financing, payments, and money transfer service, introduced in 2007 by Safaricom and Vodafone, Kenya's biggest mobile network operators. Since then, it has expanded to Mozambique, South Africa, Tanzania, Egypt, Ghana, Lesotho, DRC, and Afghanistan. Services in Albania, India, and Romania were terminated due to low market adoption. Among the many M Pesa benefits, the platform enables users to withdraw, transfer, save money, pay for services and goods (through Lipa Na M-Pesa), and access savings and credit through a mobile phone.
What is M Pesa Wallet?
M Pesa enables users to save money into the M Pesa account safely stored on their mobile phones, forward balances by using PIN-secured SMS messages to other users (see an article here on how to generate M Pesa pin or completing M Pesa pin reset), including service providers and goods sellers, and redeeming saves. Users pay a small M Pesa withdrawal charges and send money through platform.
Safaricom / Vodafone M-Pesa is a direct banking service. Customers can withdraw and save money from a registered M Pesa agent, including retail outlets and airtime resellers who serve as banking agents.
The service expanded rapidly and, by 2010, was the best performing phone-based financial service in the developing part of the world. M Pesa customer number was estimated to be approximately 17 million M Pesa accounts that were registered in Kenya by 2012. Vodacom had opened seven million M Pesa accounts in Tanzania as of June 2016. M Pesa has been praised for enabling millions of individuals to access the conventional financial structure and curbing crime in cash-based communities.
M Pesa Vodafone and Safaricom History
Who Owns M Pesa?
In October 2005, Vodafone and Safaricom made a big move to create and invest in M Pesa, a payment service accessed through mobile phones. It was targeted at the unbanked, prepaid mobile users in Kenya on a pilot basis.
What is Vodafone M Pesa?
M Pesa was launched as a private/public sector project after Vodafone successfully won an endowment from the Financial Deepening Challenge Fund created by the United Kingdom's Department for International Development to support private companies engaging in ingenious projects to expand the availability of financial services in rapidly growing and volatile economies.
The first obstacle during the initial launch of the M Pesa business model was winning the trust of the agents, training them, and encouraging them to fulfill cash withdrawals.
However, the M Pesa transaction volume rapidly increased as soon as Vodafone allowed M Pesa users to purchase airtime using the service. Users get a 5 percent discount on airtime bought through M Pesa, which serves as a potent incentive (check out how to convert safaricom airtime to m pesa for more details).

M Pesa in Kenya Success
By March 1st, 2006, more than Kshs 50 million had been moved through M Pesa Kenya. The M Pesa Kenya success story of the pilot programme was vital to Kenya M Pesa Safaricom and Vodafone M Pesa Limited's resolve to launch the service full-scale. The lesson from the initial launch confirmed that the market needed the service. Although it was primarily anchored on aiding disbursement and repayment of loans for Faulu subscribers, it also tried features like national remittance and airtime purchase. The service was fully launched commercially in March 2007.
A snapshot of the M Pesa market share in Kenya at the time showed that only a tiny percentage of the people in Kenya were using formal banking services. Problems like high bank fees charged and incurred as well as low levels of bank income prevented the use of traditional banking services, coupled with the fact that the majority of the services were not within reach of the average rural Kenyan.
Kenya's high level of mobile penetration made the use of M Pesa mobile banking payments (M Pesa Xpress) a viable option for traditional banking services. According to a 2005 survey conducted by CBS, more than 5.9 million people worked in the informal sector. At the time, the sector made up 98 percent.
In 2002, researchers at CTO and Gamos financed by DFID UK noted that in Ghana, Botswana, and Uganda, people spontaneously used airtime as a substitute for money transfers. Kenyans transferred airtime to their friends or relatives, who then used or resold it. The Gamos researchers contacted MCel in Mozambique, and MCel launched the first authorized airtime credit trading in 2004, which was a precursor to M Pesa. The Commission for Africa discussed the idea, and DFID introduced Vodafone to the researchers to look into the Vodafone M Pesa case study because the company had already started discussing aiding microfinance and supporting office banking with cell phones. N Hughes (Vodafone CSR) and Batchelor (Gamos) discussed how they could create a money transfer system in Kenya. DFID modified the terms of its grant to Vodafone. Subsequently, piloting started in 2005, and Safaricom launched the popular phone-based payment service and money transfer to Kenya M-Pesa system.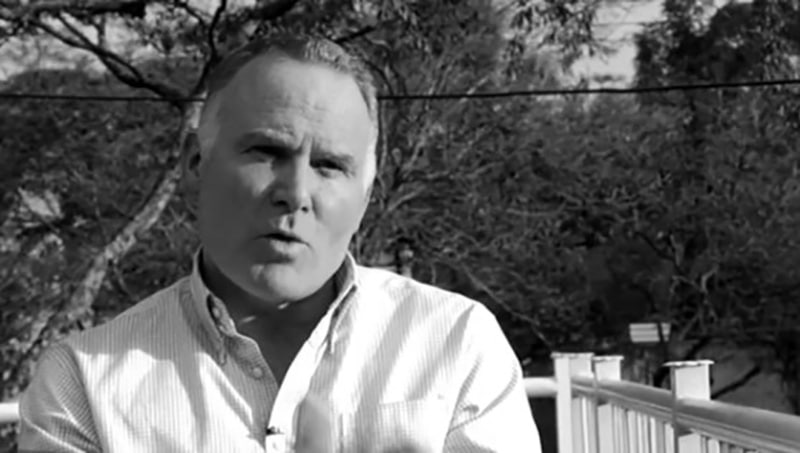 Initially, the task of product development was handled by a technology and product development company called Sagentia. In September 2009, development and second-line support duties were transferred to IBM, where many of the original team at Sagentia transferred to.
After a 3-year migration programme to a new technology stack, IBM's responsibilities in all markets were passed on to Huawei as of February 26th, 2017.
Original Concept of Kenya M-Pesa
Initially, M Pesa was intended to develop a service that would enable M Pesa microfinance borrowers to repay and receive loans conveniently by using Safaricom airtime resellers' network. This service would allow microfinance institutions to offer more competitive loan rates to their customers, as costs were considerably lower when dealing in cash. The users of this service would also gain as they can track their finances more easily. When the service was initially launched, customers used the service for various alternative uses, and there were complications with the partner microfinance institution, Faulu. After discussing with other parties, the service was re-focused and offered a different value proposition: making payments and sending remittances home across the nation and hopefully in the future across the whole continent and the world.
Services
Vodacom and Safaricom operate M Pesa. The two companies are categorized as mobile network operators, not regarded as save-taking institutions like a bank. Users can withdraw and save money from different M-Pesa operating areas that includes but not limited to M Pesa agents, including retail outlets, airtime resellers acting as banking agents and of course through the main M Pesa Safaricom app.
M Pesa How It Works
Here is a quick overview of how M-Pesa works after the process of M Pesa account registration (Safaricom M Pesa registration) is completed. The platform allows its users to do the following:
withdraw and save money

pay bills

perform M-Pesa international money transfer and local ones to other subscribers

borrow money to complete transactions when you don't have enough M Pesa mobile money transfer funds (Fuliza M-Pesa)

save money in a virtual account (M Pesa load money offer)

M Pesa international money transfer plus local transactions between

M Pesa

and normal bank accounts, in certain markets such as Kenya (get familiar with M Pesa transfer to bank account charges – Safaricom Vodafone M Pesa payment bank).
Check M Pesa statements online
With the service's partnerships with banks in Kenya, M Pesa users in Kenya and its branches in other countries get wider banking services such as loans, insurance, and interest-bearing accounts.
Although they share the same underlying platform, the M Pesa's user technology differs between Vodacom of Tanzania and Safaricom of Kenya. Voda M Pesa mostly relies on USSD to offer users menus and supports SIM toolkit (STK), while Safaricom uses STK to provide phone menus for using the service.
For further information on M Pesa Kenya how it works, visit Safaricom M-Pesa how it works page.
M Pesa Kenya Statistics, M-Pesa Transaction Charges, and Cost
The Kenya M Pesa statistics show that charge on transactions depends on the amount the person is transferring and if the payee is registered on the M Pesa service. The cost is a fixed amount for a spectrum of transaction sizes. For instance, Safaricom M Pesa charges almost Kshs 66 (US$ 0.65) for a transaction to an unregistered user for transactions between KShs 101 to 500 (US$ 0.99 to 4.9). For registered users, is KShs 27 (US$ 0.26) or 5.4 percent to 27 percent for the same amount. At the highest transfer bracket of KShs 50,0001 to 70,000, the transfer fee to a registered user is KShs 110 (US$ 1.08) or 0.16 percent to 0.22 percent. The highest amount you can do M Pesa Kenya money transfer to a non-registered user is KShs 35,000 (US$ 343.17), with a fee of KShs 275 or 0.8 percent. Users are also charged for cash withdrawals. Withdrawals between KShs 50 to 100 attract a fee of KShs 10 (US$ 0.1) or 10 to 20 percent. For withdrawals between KShs 10,000 to 70,000, a fee of KShs 330 (US$ 3.24) or 0.47 to 0.66 percent is charged.
In an article published in 2015, A. Bengelstorff cites the CBK, stating that a billion CHF was moved in the year 2014, with a gain of CHF 268 million, which is almost 27 percent of the money moved. Furthermore, M Pesa statistics show that in 2016, M Pesa moved KShs 15 billion per day, which is equal to 52 billion CHF in Kenya, with M Pesa revenue totaling KShs 41 billion. According to Safaricom's annual report, KShs 6,869 billion were moved in 2017, with revenue of KShs 55 billion, putting Safaricom's profit rate at less than one percent of the total money moved.
For the most updated and detailed M Pesa financial statements you can visit the official M Pesa Kenya Safaricom annual reports page.
M Pesa Kenya Case Study – Mobile Banking the Impact of M Pesa in Kenya Poverty
M Pesa Success Story – Mobile Money the Economics of M Pesa
Why is M Pesa successful in Kenya? There are numerous reasons to why does the M-Pesa work so well in kenya. For starters, with the backing of the  Bill and Melinda Gates Foundation (BMGF) and Financial Sector Deepening Kenya, William Jack from the University of Georgetown and Tavneet Suri from MIT have authored various papers applauding the advantages of M Pesa. Most especially, their article published in "Science" in 2016 has been widely authoritative in the global development community. The widely cut result of the paper was that "access to M Pesa grew per capita levels of consumption and lifted 194,000 families or 2 percent of Kenyan families out of poverty." M Pesa is often cited by global development organisations with interest in the development potential of fintech, including a reference to Jack and Suri's 2016 article. The United Nations, in a report on "Financing for Development," noted that "The digitalisation of finance presents new possibilities for better financial inclusion and aligns with the 2013 sustainable development agenda and implementation of the SDGs. The expansion of mobile money lifted 2% of households above the poverty line in Kenya."
However, the findings on M Pesa's role in poverty reduction have been challenged in another paper. The Paper argued that Jack and Suri's work is filled with many omissions, errors, flawed methodologies, and logical inconsistencies that it is correct to say their paper has brought a largely inaccurate narrative about the ability of the fintech sector to help reduce poverty and bring about sustainable growth in Africa and other places.
M Pesa Global Market – M Pesa Countries
M Pesa Africa
Kenya
What is M Pesa in Kenya? M Pesa was initially launched by Safaricom in Kenya in March 2007. Vodafone was technically a minority shareholder (40 percent) in Safaricom at the time. The service quickly gained a significant market share for transferring cash and grew to 17 million users by December 2011 in only Kenya.
M Pesa Kenya GDP Relation 
The service's growth forced traditional banking institutions to notice the new venture. In a bid to slow down M Pesa's growth, a group of banks allegedly lobbied the finance minister to audit M Pesa. The ploy failed, as the audit found nothing wrong with the service. At the time, there was no provision in the Banking Act to regulate products and services provided by non-banks, and M Pesa was one such successful product. As of November 2014, M Pesa transactions per day for the eleven months of 2014 were valued at KShs 2.1 trillion, a 28 percent increase from the figure recorded in 2013 and almost 50% of the value of the country's GDP.
M Pesa App Safaricom
What is M Pesa app? On November 19th, 2014, Safaricom launched a partner M Pesa app download for android known as Safaricom M-Ledger for its M Pesa users. Currently, there is no Vodafone M Pesa app download free option for iPhones; it gives M Pesa users the ability to view their transaction history. The M-Pesa business models of many other companies, such as Sportpesa and M-kopa, depend on the M Pesa system.
On February 23rd, 2018, it was reported that payments for M Pesa application were being taken through M Pesa app Kenya download service by Google Play Store. On January 8th, 2019, an M Pesa overdraft facility called Fuliza was launched by Safaricom.
Tanzania M Pesa Vodacom
Vodacom launched M Pesa in Tanzania in 2008. However, it didn't attract many customers initially. In 2010, a report that extensively explained many of these problems and analysed the strategic changes Vodacom M Pesa scheme made to improve its market position was released by the International Finance Corporation. There are five million Vodacom M Pesa register subscribers in Tanzania as of May 2013. Checkout the M Pesa Tanzania app download option here for Android phones and iphones.
Vodacom M Pesa South Africa
Why M Pesa Failed in South Africa?
In September 2010, Nedbank and Vodacom announced the launch of M Pesa in South Africa, where according to estimates, there were over 13 million "economically active" individuals with no bank account. Compared to the projections of Vodacom, the service has been slow to gain a foothold in the South African market. The initial projection was that it would sign up 10 million customers in the first three years; however, by May 2011, it had only registered around 100,000 users. The gap between M Pesa's actual performance and initial expectations may be partly attributed to the variances between the South African and Kenyan markets, including the prevailing banking rules at the time of launching the M Pesa service in each country. According to a South African investment website, MoneyWeb, "An onerous regulatory environment as regards user M Pesa online registration registration and outlet acquisition also added to the company's woes as the local rules are harsher compared to other African nations. Lack of product understanding and education also hampered efforts during the initial launch of the service." Nedbank and Vodacom launched a campaign to reposition the service in June 2011. The campaign targeted the service to potential users with a higher standard of living than those initially targeted.
Despite all the efforts, as of March 2015, M Pesa was still struggling to grow its subscriber base. South Africa lags behind Kenya and Tanzania, with only around 1 million total users. This figure is not surprising as South Africa is renowned for being ahead of financial institutions worldwide in terms of technological innovation and maturity. According to Genesis Analytics, 70 percent of South Africans are banked, meaning they own at least one bank account with an established financial institution. These institutions usually have their own banking products, which directly compete with M Pesa. All these factors have contributed to M Pesa failure in this market.
Afghanistan
Vodafone partnered with Afghanistan's main mobile operator, Roshan, to provide M Pesa in the country. The service was initially utilised for paying the salaries of policemen, which was said to be competitive with the earnings of the Taliban. Soon after M Pesa was launched, the Afghan National Police discovered that under the old cash model, ten percent of the workforce were non-existent ghost officers whose salaries were pocketed by others. With this anomaly corrected in the new system, many officers thought they had gotten a raise or that there was a mistake as their salaries significantly increased. The national police found out that there was widespread corruption in the old payment system, so much that police officers didn't know their true salaries. With its overwhelming success, the service was expanded to include peer-to-peer transfers, limited M Pesa merchant payments, loan payments, and loan disbursements.
Vodafone M Pesa India – M Pesa ICICI Bank Relationship
Why M Pesa failed in India? M Pesa was launched in India in November 2011 as a close partnership with ICICI bank. Development started as early as 2008. Vodafone India partnered with ICICI Bank and ICICI. M Pesa was launched by ICICI on April 18th, 2013. Vodafone had intended to launch the service throughout the country. A customer needed to register for the service, and M Pesa registration was free. However, Safaricom M Pesa rates were levied for money transfer services while prepaid M Pesa recharge activities and DTH were free on M Pesa.
From July 15th, 2019, M Pesa was shut down as a result of stress in the sector and regulatory curbs, with Vodafone giving up its PPI license on October 1st, 2019.
Eastern Europe
M Pesa expanded into Romania in March 2014, while noting that the service may continue expanding elsewhere into Eastern Europe, as many individuals there own cell phones without having traditional bank accounts. However, as of May 2014, it was considered improbable that M Pesa would be launched in Western Europe in the foreseeable future. Vodafone shut down its M Pesa Romania service (M Pesa Vodafone RO) in December 2017.
Subsequently, M Pesa was launched in Albania in May 2015. However, it was shut down on July 14th, 2017.
Other Markets and M Pesa Locations of Operation (Active and Inactive)
M Pesa expanded into M Pesa Egypt, Lesotho, M Pesa Australia, M Pesa Albania, M Pesa Vodacom Congo (M-Pesa Congo) and M Pesa Moçambique in July, June, and May 2013, respectively. The full list of countries where M Pesa presently operates is available on M Pesa's website which includes but not limited to M Pesa services in Saudi Arabia and M Pesa United States
KYC Rules and Regulations
M Pesa tried to engage regulators in Kenya and keep them updated on the development process. They also contacted international regulators, like the United Kingdom's FCA and the PCI, to better understand how to protect clients' information and conform with internationally recognised best practices.
Know Your Customer (KYC) requirements made it compulsory for intending clients and banks to have client identification documents and then ensure that the banks verify them. The government of Kenya issues national ID cards that M Pesa used to their advantage to meet the KYC requirements.
M Pesa got a 'special' license from regulators, in spite of worries that branchless banking could add to the present financial instability.
M Pesa API Integration
Safaricom released a new M Pesa platform named M Pesa G2. The platform provides flexible M-Pesa API integration capability for their development partners.
Business-to-client and client-to-business payments are some of the M Pesa advantages of its API.
Criticism Surrounding M Pesa Transaction Charges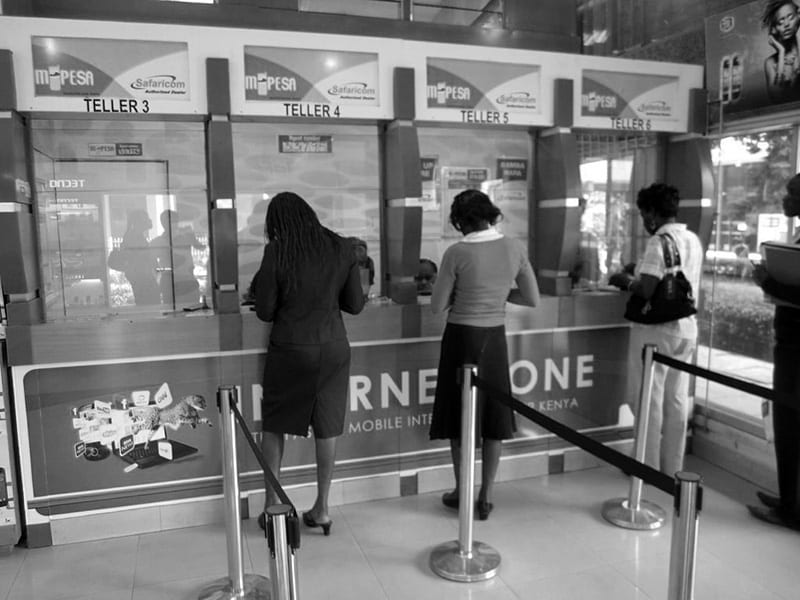 The providers of the M Pesa service are often criticized for the exorbitant M-Pesa charges the service demands from its mostly low-income customers due to its monopolistic structure. In 2013, BMGF warned that the absence of competition could increase the Safaricom / Vodafone M Pesa charges kenya has set and levied on users of mobile money services, citing Kenya's M Pesa as a bad instance. According to BMGF, a user is charged US$0.30 to transfer US$1.50 at the time, while only one-tenth of the same amount is charged in neighbouring Tanzania, where they had more competition. A USAID-sponsored study discovered that uneducated users with poor vision were often targets of unjust activities within M Pesa. Expensive ring tone subscriptions and other unnecessary services with opaque pricing were pushed on them. Therefore these users didn't understand why their savings got drained so quickly. When they eventually did, they couldn't unsubscribe from the services without help. It was concluded that the marginalized people in Kenya are not the ones benefitting from M Pesa, but majorly Safaricom. A renowned development economist, Alan Gibson, reached a similar conclusion in a study sponsored by FSD Kenya on the tenth anniversary of the body in 2016. He concluded that credit to businesses didn't improve because of MPesa and that credit to the agricultural sector had even nose-dived. In his largely friendly survey, he also noted that the financial sector gained immensely from the spread of M Pesa, while people's living conditions didn't improve noticeably.
Milford Bateman and others assert that the expansion of M Pesa held back economic growth in Kenya. They found serious shortcomings in Jack and Suri's widely cited paper, which cited the positive effects M Pesa had in reducing poverty; for instance, it helped female users to level up from subsistence farming to small-scale trading or micro-enterprise. Crowding out of M Pesa competitors and constant struggles to include business failures were identified as some of the alleged weaknesses of the analysis. They dub M Pesa an extractive activity where huge profits were gotten from taxing small payments which would otherwise be free if cash was used. Since a large portion of the profits is sent abroad to Safaricom's foreign shareholders, local spending power and demand become reduced, thereby negatively impacting the development potential for local businesses.
Due to the absence of data protection legislation in Kenya, Safaricom can freely use its subscribers' sensitive data. Legal charges were brought against Safaricom in 2019 for allegedly breaching the data privacy of over 11 million users who utilized their personal Safaricom M-Pesa mobile number for sports betting. The data was sold on the black market.
A Full Index of Other Important Information and Resources Regarding M Pesa
M Pesa CEO (as of year 2022) – Sitoyo Lopokoiyit MBS
Who invented M Pesa technology:

Co Founder of M Pesa in Kenya – M-Pesa Nick Hughes (he is also know as Nick Hughes M Pesa father)
M-Pesa Susie Lonie – The M-PESA money transfer programme, which has revolutionised financial services in Africa, was developed in part by Susie. She created and oversaw the M-PESA pilot programme in Kenya in 2005 while working for Vodafone and Safaricom. While hiring and educating the local M-PESA team, she redesigned this system to be ready for a 2007 nationwide launch. Susie then oversaw the launch of M-PESA in Vodacom Tanzania while also creating new offerings to expand the M-PESA menu. Over a billion individuals use M-PESA and other services like it now, the majority of whom have never had access to banking services.
M Pesa Contacts
Reach out to M Pesa customer care to resolve your inquiries, troubleshooting needs, get information about M Pesa scheduled maintenance and more:
M Pesa customer care contact

M Pesa customer care Kenya / M Pesa Kenya customer care

M Pesa customer care number Kenya – Find the right M Pesa customer service number Kenya by visiting the Safaricom m pesa customer care contacts page.
safaricom m pesa customer care email
Vodafone m pesa customer care number

M Pesa logo images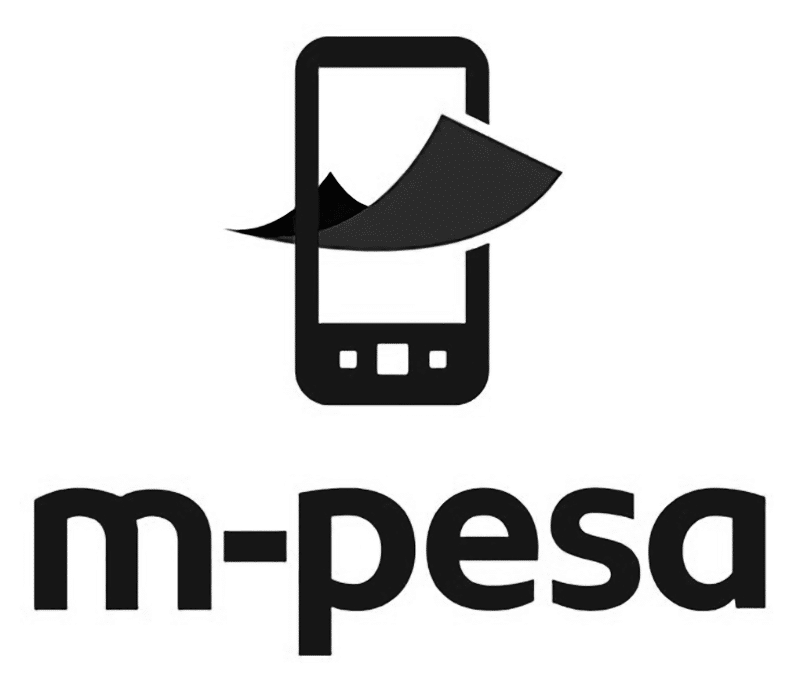 M Pesa Video
M Pesa Wikipedia (M Pesa Kenya Wikipedia) – https://en.wikipedia.org/wiki/M-Pesa
M-Pesa foundation – https://m-pesafoundation.org/
Other M Pesa documents for download:
M Pesa money laundering challenges – The vulnerability of M Pesa to money laundering activities has always been a constant challenge. Safaricom has been working closely with the central bank of Kenya to ensure that it's platform is secure and protected from such activities. Here are further details about this topic on Quartz.com
M Pesa paybill number for standard chartered bank – 329329 (see detailed instructions on standard chartered bank M Pesa transfer twitter post here)
For more articles related to Technology in Tanzania, click here!