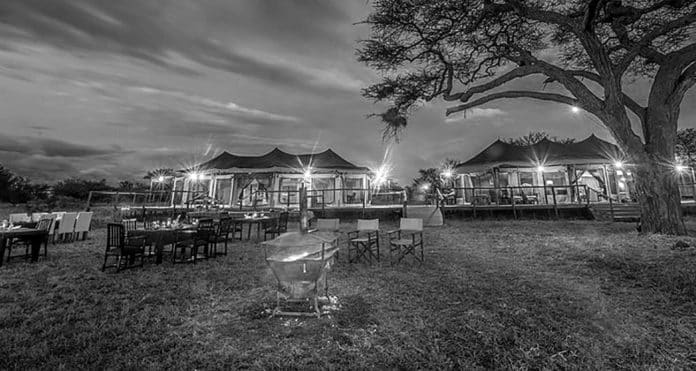 Acacia Camp Serenget
i – History, Activities, Accommodation and More
The Serengeti Acacia Camp is a private safari luxury tent campsite in the core of the Serengeti Natural Reserve that offers guests the right blend of traditional African charm and sophistication. The acacia central camp Serengeti, situated just below an acacia along Serengeti Plain, offers stunning views of the savannah plains of the Serengeti Natural Reserve; here, you definitely will grasp Africa's old romantic nature and experience its unique charm.
The Serengeti Acacia Migration Camp was founded to offer a diverse group of clientele searching for a highly trained safari organiser who can deliver the highest safari adventure in Africa with the best comfortable accommodations and amenities.
Activities
Massage Service
Acacia Migration Camp Serengeti expert and skilled massage therapists offer a massage treatment that everyone will undoubtedly love at our spa. What can be more lavish than a peaceful couples massage, ideal for honeymooners? It'll be a terrific way to unwind after a long fun drive in the wilderness.
Dining Beside The Bush
At Acacia Tented Camp Serengeti, we can put up a variety of cuisines outside so you can eat a big lunch while enjoying the scenery. We provide a variety of foods created by our in-house cook. We can accommodate any cuisine, from meat eaters to vegans. Every one of the meals at Serengeti Acacia Central Camp is cooked from scratch using only the freshest ingredients that have been thoroughly washed and prepared per the highest hygiene standards. Enjoy the peaceful tranquillity of your environment while satisfying your hunger. Be united with nature, your friends and your family. In all honesty, nothing could possibly be more exquisite than this!
Sunset Picnic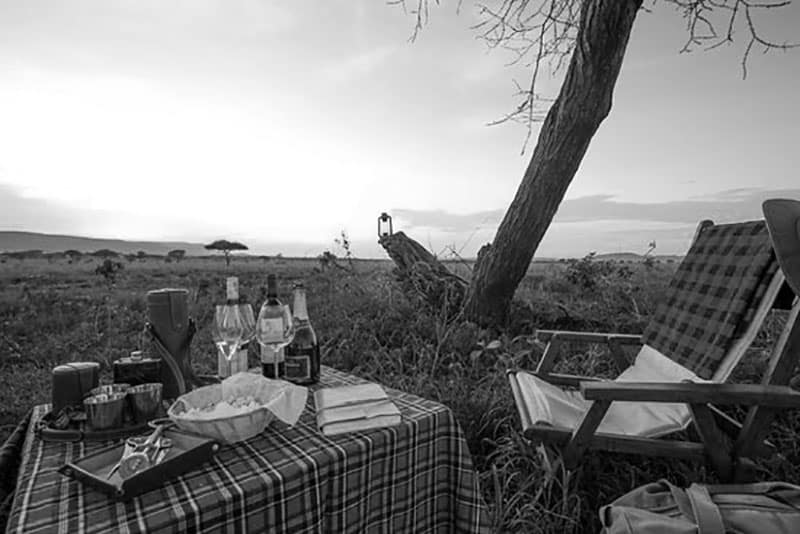 At Acacia Luxury Camp Serengeti, we can arrange a romantic bush dinner experience for you and your partner. We can also make arrangements for the entire family! Out in the forest, surrounded by magnificent landscapes and fantastic sceneries, enjoy your yummy meal with a nice glass of wine. Our private cook has assembled a variety of dishes just for you! We may also help with special occasions such as marriage proposals, birthdays, anniversaries, and honeymoons. We, at Serengeti Acacia luxury tented camp, are on the Serengeti's vast plains, so you dream it, and we'll make it a reality.
Because of their proximity to several wildlife parks, the Maasai are one of the most well-known local populations. Upon your arrival at the Serengeti Acacia tented camp, you will be greeted by traditional Maasai dancing and singing performed by both women and men. They will demonstrate how they build a fire, give you a tour of their modest homes, and generally educate you about their fascinating culture. A trip to the Maasai community is an eye-opening event that will provide you with valuable African insights.
Possibly the most thrilling experience you will have in the African continent, as you fly over the Serengeti's spectacular landscapes while floating above large groups of migrating zebras, wildebeest, and residing antelopes and gazelle. Not forgetting that you will be greeted with a stunning sunset when you depart at dawn, ascending as the sun rises and slowly floating over the Serengeti's magnificent grasslands.
Outdoor Barbecue and Bonfire
A bonfire and grill in the wild, set directly outside Serengeti Acacia Seronera luxury Camp, is an effortless yet unique experience that doesn't only make you feel good. It calms your senses and allows you to appreciate nature's beauty fully. Grab a nice beer, put on your favourite PJs, and sit quietly with your family and friends to recount the day's events! We light a bonfire every day, weather permitting. On request, we can organise a BBQ. Simply fill us in when you make a reservation.
Contact Information
Headquarters
Acacia Serengeti Camp

AICC [Arusha International Convention Centre] Serengeti Wing, second Floor S-210r.

+255 27 2050268

+255 710 828384

info@serengetiacaciacamps.com
For more articles related to Things to Do in Tanzania (Zanzibar), click here!