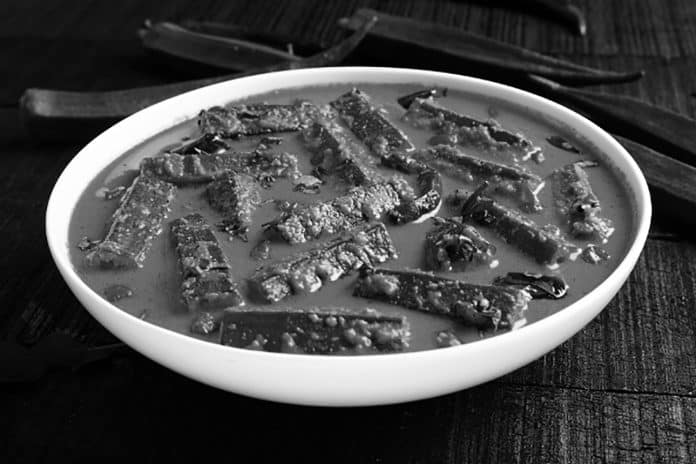 Swahili Food Recipe: Making a Tanzanian Coconut Okra Curry
The Tanzanian coconut Okra curry with coconut milk is a straightforward African food meal that can be prepared on a weeknight for a vegetarian dinner. Tanzanians love their coconut okra curry.
Okra Coconut Curry Ingredients
2-pound okra (fresh)

1 tbsp. apple cider gin

2 tbsp. curry powder (high-quality)

1 tsp garlic, minced

one onion, finely chopped

Butter (2 tbsp.)

a half teaspoon of paprika

Two cups of coconut cream
Step by Step Directions for the Okra Curry Recipe with Coconut Milk
Heat the curry, butter, onions, paprika, and garlic in a large pot over moderate heat. Remove the okra pods' tips. In a saucepan, combine the okra and the rest of the ingredients; cover securely and cook for 15 minutes. Serve the Okra curry Over white rice.
For more articles related to Tanzania Food Recipes, click here!