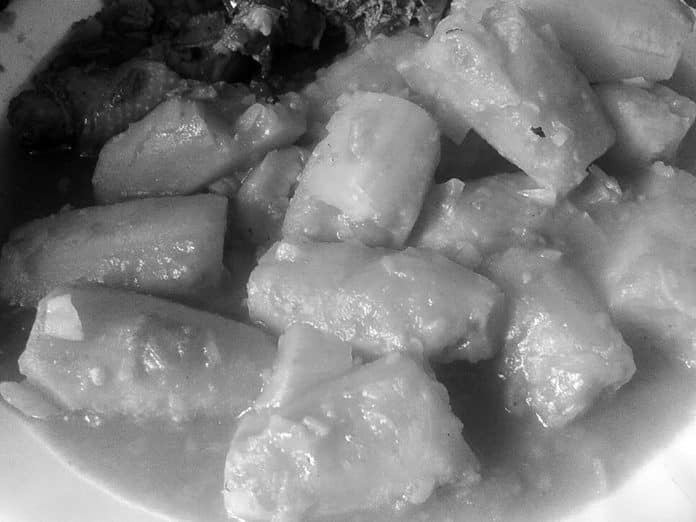 Swahili Food Recipe: The Tastiest Banana Food "Matoke"
Matoke in English is just a one-skillet East African cuisine made with green bananas that is simple, healthful, and delicious. It's simple to make, yet it'll keep you full for hours! This dish is perfect for dinner or lunch.
Matoke Alongside Beef Stew Formula – Very Versatile
The best thing about this meal is that it can be served in a variety of ways! You may eat it by itself or combine it with bread, rice or chapati — endless options! – and you can leave out the meat for a vegetarian variation. All other procedures are unaffected.
Green Bananas and Meat Stew
Matoke and plantain – Matoke can be prepared in a variety of ways, but my favourite is with meat (lamb or beef) and a thick, healthy sauce. It's easy to make and hearty!
What is Matoke?
Matoke meaning – Matoke dish, a.k.a Matooke (prepared banana), is a green banana-based staple meal in Eastern Africa. For many folks in the district, it forms a significant element of their diet.
Rwanda, Uganda, Kenya and Burundi are the countries where it is most common, but it is also consumed throughout the continent.
Matoke food can be substituted for potatoes in any dish. Well, if you like stewed meat potatoes, this recipe is for you!
How Long Does It Take Cooking Matoke?
Matoke takes thirty minutes to become fork sensitive.
However, to avoid getting the matoke lumpy, I recommend checking it for around twenty-five minutes. On the other hand, this stewed version takes forty-five minutes from beginning to end.
Recipe for Matoke – How To Cook Matoke?
Matoke can be mashed, stewed, boiled, fried or roasted with spicy red Onion and chilli pepper sauce. My preferred method of preparation is to combine it with sauces such as coconut, peanut butter and tomato sauce.
Every household has its own cooking preferences and methods. In fact, nearly nobody really cooks it the same way as someone else. It is always given a personal touch to make it more unique and personal.
Some people like to serve it with potatoes, carrots, peas, and other vegetables, but I prefer to keep it simple so that the green banana and beef can shine!
Matoke Recipe Ingredients
Matoke:

Don't stress; the

matoke

is the sole ingredient that will get you to go to an Asian store. The rest of the ingredients can be found in your cupboard or at your neighbourhood grocery shop.

Cooking oil

– any excellent cooking oil will suffice.

 Diced medium Onion.

 Cut up lamb or meat into tiny pieces.

Seasoning and condiments – cayenne pepper, curry powder, paprika, chicken bouillon flour, ginger, salt, pepper and garlic chopped tomatoes.

Chicken stock or water — I make use of chicken stock for a richer taste.

Herbs – a bunch of coriander or cilantro leaves, chopped.
Matoke Plantain
What Kind of Banana Can I Utilize?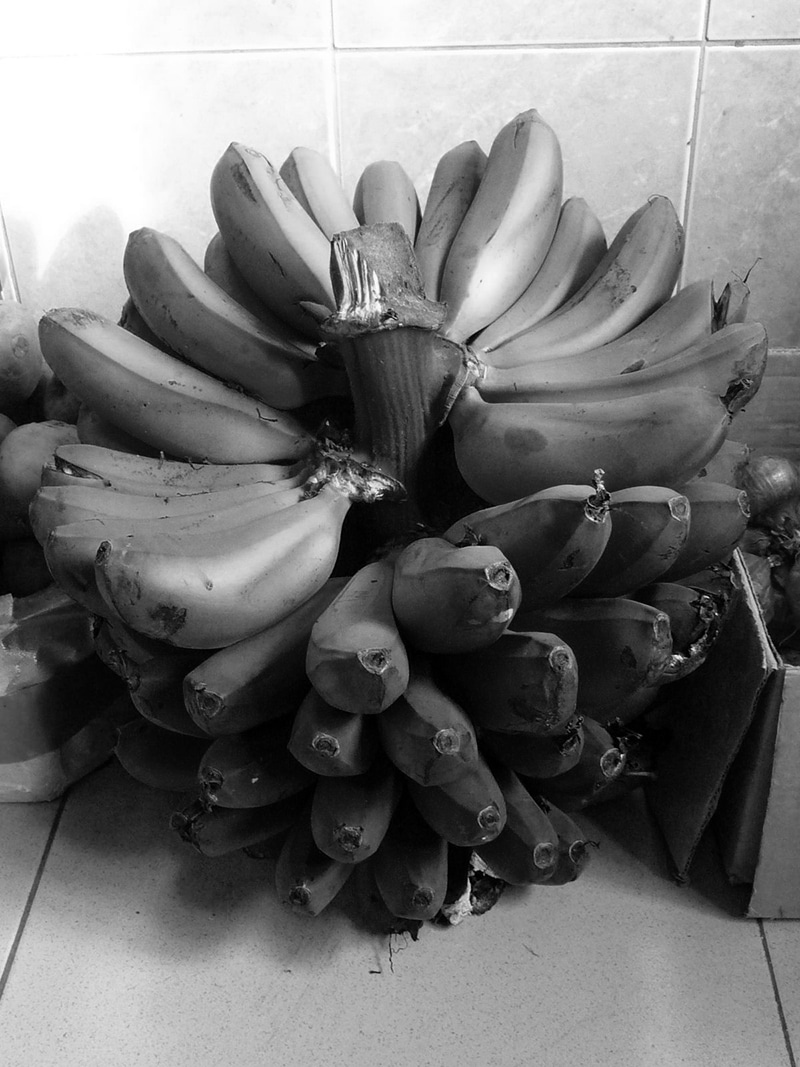 The banana kind used in this recipe is not the same as what the majority of us are used to. This banana type is native to southwest Uganda. It's an Eastern African Highland banana.
If you reside in the United States, you can quickly spot a decent banana alternative in any Asian market.
Also, while the classic recipe does not call for unripe plantains, I've substituted green plantains a few times, and they've worked out perfectly.
What is the Taste of Matoke?
Matoke has a moderate flavour and a little chewy texture when cooked, which is why it's used to give texture and flavour to stews as well as other foods.
How to Prepare Matoke
Can Green Bananas be Frozen?
If you do not want to use it immediately, you can preserve matoke (Unripe bananas). It will be preserved for up to six months in the freezer. Simply take these procedures to freeze them:
Thoroughly clean unripe bananas with a moist towel to eliminate dirt and stains.

Peel and chop the bananas into one and a half to two inches pieces.

Store them in a zip lock bag until you need them. Before usage, make sure they've thawed to average room temperature.
Time: ten minutes
Cook Time: twenty-five minutes
Servings: six servings
Calories:
Matoke Ingredients
Ten to twelve

matoke

Two tbsp olive oil

One medium diced Onion

1 tsp garlic, minced

1\2 tsp ginger, grated

Beef weighing 1 1\2 pounds, chopped into small pieces

curry powder (1 teaspoon)

Two tbsp chicken bouillon flour or two cubes

paprika, one teaspoon

1\2 tsp cayenne pepper (or increase to taste)

Four medium diced tomatoes

2½ to three cups of water or chicken stock.

 Pepper and salt to get the taste

A bunch of cilantro or coriander leaves, chopped
Tanzanian Matoke Recipe Instructions
Peel the

matoke

and cut it into one and a half to two-inch pieces. To keep them from discolouring, soak them in water until you're ready to utilise them.

In a frying pan over medium heat, warm the oil, then add the chopped onions and sauté for two minutes, or until tender.

Add the ginger and garlic and heat for a few seconds, or until fragrant.

Add the curry powder, salt, bouillon powder, pepper and paprika to the beef. Mix thoroughly, cover, and simmer for ten minutes, mixing halfway through.

Stir in the

matoke

, stock [or water] and diced tomatoes, cover, and cook for twenty-five to thirty minutes, or until the

matoke

is soft.

Toss in the coriander before serving.
For more articles related to Tanzania Food Recipes, click here!