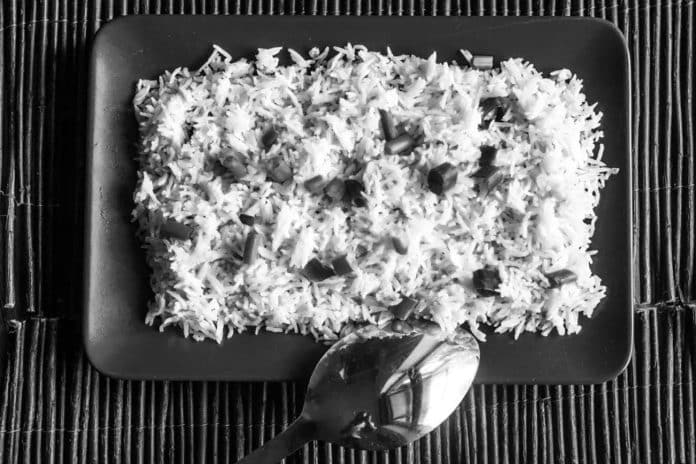 Swahili Food Recipe: Coconut Rice, Peas and Carrots Combo
Tanzanians use coconut milk in a variety of dishes, which renders this Coconut rice creamy and thick. For a full supper, pair it with barbecued meat or fried veggies.
Tanzanian Coconut grains with Peas and Carrots.
Overview – Recipe for Coconut Milk Rice
YIELDS– six Servings
TIME TO PREPARE 10 MINUTES
TIME TO COOK: 35 MINUTES
TIME TO COMPLETE 45 MINUTES
Adult assistance is required.
Coconut Rice Recipe Ingredients
 Two cups of basmati rice

 1 ½ cups of water

 1 cup unsweetened canned coconut milk for rice

 ½ a cup of peas

 ½ a cup of carrots, diced

 one teaspoon of turmeric powder

 salt to get the taste
How to Make Coconut Rice Step by Step
 Drain the rice after rinsing it in cold water.

 Combine the rice and the remaining ingredients in a moderate pot over high temperatures.

 Bring the mixture to a boil.

 Bring down the fire to a very low setting and cover the saucepan with a lid. Steam for approximately fifteen mins more, or until the grain is cooked and the liquid has been absorbed.

 Bring down the saucepan from the fire and set it aside, covered, for another 5 minutes. Then start cooking rice in coconut milk by dishing out the

coconut milk rice

with a fork to fluff it up.
For more articles related to Tanzania Food Recipes, click here!