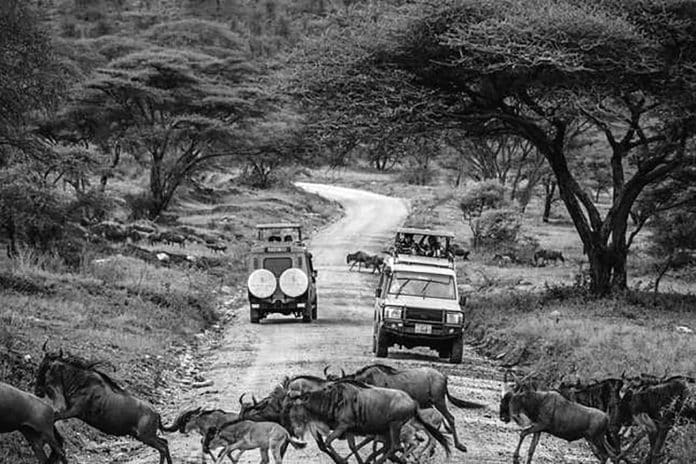 Unraveling the Cost of an African Safari in Tanzania
Tanzania, where Mount Kilimanjaro is, is known as one of the best places to go on a trek. The country has a lot of space, a lot of different kinds of plants and animals, and a lot of national parks. This makes it a great place for people who like nature and excitement. But one question that people who want to travel often ask is what is the cost of African safari Tanzania. As with any trip, the cost of your safari will rely on how you want to stay, how long you want to stay, and what extras you want to include. Let's look at how much a safari in Tanzania costs, from cheap to expensive choices.
How to Figure Out How Much a Safari in Tanzania Will Cost
On average, an African tour in Tanzania can cost anywhere from $200 to more than $1,000 per person per day. This cost can change depending on how long your trip is, what extra things you want to do, where you want to stay, and how many people are going on the safari with you. In the end, the cost of your safari can be as flexible as your income will allow.
Things That Affect How Much a Tanzania Safari Costs
Most of the cost of African safari Tanzania comes from the type of tour you choose. Group safari deals are cheaper, but you can't change the schedule as much as you want to. Private safaris, on the other hand, tend to be more expensive, but they can be tailored to your needs. This makes them a good choice for couples on their honeymoon or on a romantic holiday.
The price will also depend on how long your safari tour is, especially if you choose a private one. To see everything that Tanzania's national parks have to offer, you should plan to stay there for at least 5 to 6 days.
If you want to go on a private safari in Tanzania, taking more people with you can help keep the cost of African safari Tanzania down. Since the price of a guide and vehicle is set, the more people in your group, the less each person will have to pay.
Your Tanzania safari trip will cost more if you add extra things to your schedule. Popular choices include a romantic hot air balloon ride over the Serengeti, a night game drive, a walking tour to watch birds or a day hike on Mount Kilimanjaro. You could also go shooting with the Hadzabe tribe or visit the "cradle of life" at Olduvai Gorge.
Several tour companies offer safari-and-beach packages that let you end your safari trip with a few nights at the beach. There are also trips that include both a tour in Tanzania and a stay in Zanzibar. People say that swimming on Mnemba, Pemba, and Mafia Islands is among the best in the world. You should consider these packages if what they are offering is what you want. Such packages help tourists to have a clear view of the cost of African safari Tanzania
The cost also depends on what time of year you go on a trip. From May to October is the "peak season," when animals are looking for water and are easy to see. During this time, however, the cost of an African tour in Tanzania is often higher.
During the Great Migration, which happens every year in July, a lot of wildebeest move from Tanzania to the plains of Kenya in search of places to graze. This one-of-a-kind event is very popular, which drives up the price of a safari in Tanzania during this time. If you are planning to come in July, be sure to factor this into the cost of African safari Tanzania.
From November to March is the low, or "green," season. This time of year has lush plants, thunderstorms in the middle of the day, and fewer people, which means prices are cheaper. Even though the thick grass can make it harder to see wildlife, the newborn animals and the fact that it's easier to see wildlife after the November rains make it worth it. Plan your trip to Tanzania between January and March if you want to climb to the top of Mount Kilimanjaro.
Lastly, the cost of African safari Tanzania tour will also depend on where you stay. Budget hotels are simple but cheap, with prices starting at around $200 per night. A night at a 4- or 5-star hotel can cost well over $1000 per person. Mid-range lodging is generally quite comfortable and costs between the two extremes, depending on where you book.
Considering How Much You Can Spend on a Safari
Budget Safaris in Tanzania
A cheap tour in Tanzania costs about $200 per person per day. This price includes basic lodging in a tent or a cheap hotel, food, game drives, transportation, drinking water, a guide and park fees.
Top Budget Safaris in Tanzania
You can still have a great safari trip even if you are on a tight budget. Top-rated cheap Tanzania safari packages give couples who like to try new things a good time. Abuu's Tanzania Tours and Safaris, Selous Ngalawa Camp, and Colours Africa Tours and Safaris are all good choices whose packages you can add to the cost of African safari Tanzania.
Mid-Range Safaris in Tanzania
A tour in Tanzania that is in the middle of the range costs between $350 and $400 per person per day. This price covers lodging, meals, park fees, a guide, transportation, and game drives. Most of the time, the accommodations are simple but more comfortable than budget choices, and game drives are usually less crowded.
Top Mid-Range Safaris in Tanzania
With these top mid-range tours, you can go on a trip to Tanzania that doesn't cost too much and has a few extra comforts. African Big Cats Safaris, Enchanting Tanzania Safari, and Migration Venture Africa are all good examples of companies. You can easily factor in these companies mid range prices into the cost of African safari Tanzania.
Luxury Safaris in Tanzania
Luxury tours in Tanzania can cost between $600 and over $1000 per person per day. The cost of these private safaris includes luxury lodging, food, park fees, a guide, game drives, and transportation. They can be made to fit your needs. The cost of your trip can go up if you add on extra activities and services.
Top Luxury Safaris in Tanzania
Luxury safari tours in Tanzania that get the best reviews are known for making the best unique plans. The Soul of Tanzania, Nndee Afrika, and Zohar African Safaris are three of the best you can consult for your cost of African safari Tanzania.
How the Seasons Affect How Much a Safari in Tanzania Costs
As with any trip, the cost of an African safari in Tanzania is largest from July to October and December, which is the high season. During the low season, which runs from March to May and November, tour prices are about 40% lower. The shoulder season happens twice a year, from January to February and June. Prices are usually 20% less during the shoulder season than they are during the high season.
How Much It Costs to Fly to Tanzania
Between $1000 and $1300, you can fly round-trip from New York to Dar es Salaam, Tanzania. Between September and October, prices go down a little, and you might be able to find flights for around $900. Be sure to factor in these differences into your cost of African safari Tanzania according to the time of the year you will be going. Also, keep in mind that there are no direct trips between the United States and Tanzania right now.
Safaris in Tanzania Should Have Travel Insurance
Safaris are usually safe, but there is a chance of getting hurt, sick, or infected. Travel insurance can keep you from getting stuck with expensive medical bills and give you peace of mind while you're on vacation in Tanzania. Depending on your age, health, and the length of your trip, the cost of travel insurance can range from $100 to $200 per person.
Costs of Vaccinations for Safaris in Tanzania
People going to Tanzania should get shots for hepatitis A, hepatitis B, typhoid, cholera, yellow fever, rabies, meningitis, and tetanus. About $500 to $600 can be spent on a full set of these shots and it will be a good idea to factor in the cost of these shots into the cost of African safari Tanzania.
There are many things to think about when planning a trip in Tanzania, and it takes time to find the right outfitter. Think about working with one of our trusted travel agent partners to plan a unique safari trip that fits your budget and tastes.
For more articles related to Things to Do in Tanzania (Zanzibar), click here!