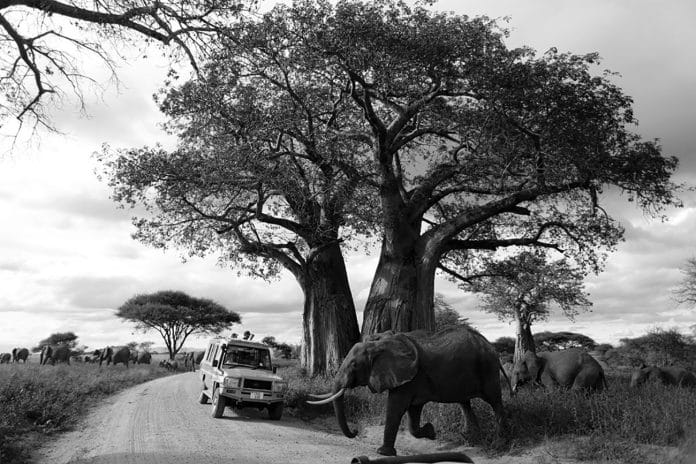 Understanding Tanzania Safari Tours Price: A Comprehensive Guide
Travelling to Tanzania for a safari vacation might be an adventure of a lifetime. However, the cost of Tanzania safari vacations can vary greatly based on a variety of circumstances. This book attempts to provide detailed insights into the Tanzania safari tours price, assisting you in planning your dream trip without breaking the budget.
Overview of Tanzania Safari Tours Price
Tanzania safari tours price can range from $200 per person per day for budget choices to more than $1000 per person per day for a premium safari experience. This price discrepancy can be attributable to factors such as the length of your trip, the type of accommodations you choose, the number of people travelling with you, and the extras you purchase.
Factors Influencing the Cost of Tanzania Safari Tours
The final cost of your Tanzanian safari journey can be influenced by a number of things.
Safari Type
The type of safari you choose, whether group or private, has a big impact on the cost of your Tanzania safari excursions. Group safari packages are typically less expensive but provide less choice in terms of itinerary. Private safaris, on the other hand, are more expensive but provide a more personalized experience.
Safari Duration
The length of your safari tour will also have an impact on your Tanzania safari tours price. It is advised that you spend at least five or six days in Tanzania's national parks to truly appreciate their diversity. The longer your trip, though, the higher the cost.
Group Size
If you choose a private safari, bringing additional people with you can assist lower the per-person cost because the expenses of a guide and vehicle are shared among the group members.
Extracurricular Activities
Adding more activities to your safari tour can raise the cost. A hot air balloon trip over the Serengeti, a night game drive, a walking safari for bird watching or a day hike on Mount Kilimanjaro are all popular add-ons.
Visit Period
Tanzania safari tours price is also affected by the time of year you visit. Peak season, from May to October, usually has higher prices owing to increased wildlife visibility. The low, or "green" season, which runs from November to March, offers lower costs and less visitors.
Tanzania Safari Tours Price Breakdown
Tanzania safari tour price can be divided into three major groups.
Low-Cost Safaris
Tanzania budget safaris cost around $200 per person per day. This cost usually includes basic lodging, meals, game drives, transportation, a guide, and park fees.
Safaris in the Middle of the Price Range
Tanzanian safaris in the mid-range range from $350-$400 per person per day. Lodging, meals, park taxes, a guide, game drives and transportation are all included in this price.
Exotic Safaris
Tanzanian luxury safaris can go from $600 to well over $1000 per person per day. Though more expensive, these provide a more personalised experience with added conveniences such as luxury accommodations, private transfers, and extra activities.
How Does Seasonality Affect the Tanzania Safari Tours Price?
Tanzania safari tours price, like any other form of travel, vary according to season. The peak season, which lasts from July to October and December, has the highest prices. Prices drop by roughly 40% during the low season, which runs from March through May and November. The shoulder seasons, which run from January to February and June, offer slightly reduced pricing, about 20% less than the high season.
Tanzania Flight Prices
Round-trip flights from New York to Tanzania's Dar es Salaam cost between $1000 and $1300. There are currently no direct flights between the United States and Tanzania. There are, however, some direct flights between the United States and Zanzibar that cost roughly $800.
Tanzania Safari Travel Insurance Cost
While safaris are generally safe, there is always the possibility of accident, disease, or infection. Travel insurance, which can cost between $100 and $200 per person, can protect you from large medical expenditures.
Tanzania Safari Vaccination Fees
Visitors to Tanzania should be immunised against a variety of diseases, including hepatitis A and B, typhoid, cholera, yellow fever, rabies, meningitis, and tetanus. A full round of vaccines should cost between $500 and $600.
How to Save Money on a Tanzanian Safari
A number of ways can assist you in saving money on your Tanzanian safari. These include travelling during the low or shoulder season, seeking for special bargains, travelling in a group to split costs, and limiting your journey to a particular country.
Safari Booking: Self-Planning vs. Booking Agency
You can organise your safari yourself or use a booking agency. Self-planning allows you to have complete control over your travel arrangements, but it takes time and research. Booking agents handle all arrangements and customization, although a commission fee may apply.
Finally,
Understanding the cost of Tanzania safari excursions is critical for organizing your adventure and lowering your Tanzania safari tours price. You can personalise your experience to your budget and preferences with a variety of options. Tanzania provides an exciting adventure into its diverse landscapes and rich wildlife, whether you prefer a low-cost group safari or an expensive private safari.
For more articles related to Tourism in Tanzania, click here!