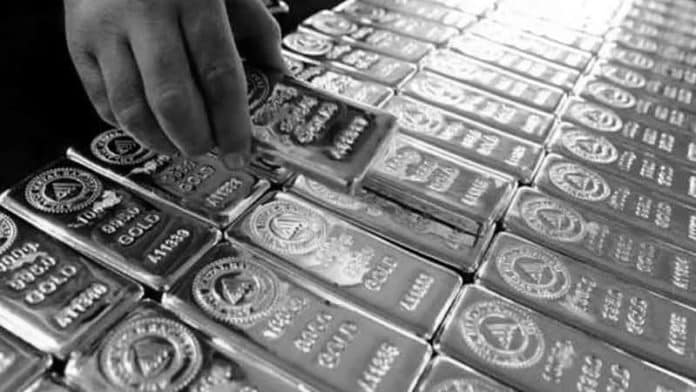 Tanzania Gold
: Production, Exports, Mines and More
GOLD
Tanzanian gold stocks are believed to be in the range of 45 million oz. The greenstone districts near Lake Victoria have focused on gold prospecting, with numerous substantial resources previously discovered and developed.
Gold Production in Tanzania
Tanzania produced 48.4 tonnes of gold in 2019, up from 39.3 tonnes the previous year.
Tanzania gold mining has surged by more than just 700 per cent in the last twenty-five years, beginning from 5 to 40 to 50 tons a year; meanwhile, South Africa's gold mining decreased from more than 500 tons in 1990 to a significant low of 117 tons in 2018.
The price of Tanzania gold generated by vast-scale miners totalled 10,009.6 kilograms for a net value of $469.0 million in the first half of the year ending in March 2021. This reflects a minor decline from 11,130 kilograms and a worth of $477.58 mil in the same period in 2020.
Tanzania Gold Exports
Tanzania gold shipments totalled $2.2 billion in 2019 and $2.9 billion as of 2020, accounting for over 90 per cent of the nation's mineral exports.
Exports of gold have surged by 83 per cent in the last five years, reaching $1.2 billion by 2015. Tanzania gold is primarily exported to India, South Africa, and Switzerland. 
In order to export gold from Tanzania, you need to follow the proper Tanzania gold export procedure. If a person is a non-resident holding a tourist visa, they are allowed to export minerals by paying the mandatory fee for an export permit, provided that the total value of the minerals being exported does not exceed USD 1,000. The Tanzania gold export tax is 4%. 
Tanzania Gold Mines
These are some of the popular gold mines in tanzania and tanzania gold mining companies: 
Buckreef Gold Mine
The Buckreef gold mine Tanzania, which is a core element of the Buckreef gold mining project, is situated in the north-central of the United Republic of Tanzania, some 110 kilometres southwestern of Mwanza and immediately south of Lake Victoria. Buckreef, Tembo, Buziba, and Bingwa are four possibilities with proven mineralization in the Buckreef mining region, which includes the inactive Buckreef Tanzania gold mine.
In December 2010, the project was purchased from STAMICO [the Republic of Tanzania State Mining Corporation]. Tanzania Gold Mining Corporation has the sole right to earn a 55 per cent interest in Buckreef under a Memorandum of Understanding with the state-controlled corporation, with Stamico controlling the rest.
The Tanzania Gold Mining Corporation stated in June 2020 that gold output at the Buckreef Project's oxide ore processing unit had reached commercial levels. The confirmed as well as probable gold deposits at the Buckreef mining site, are estimated to be 19.2 tons. The mine is expected to last 16 years and produce 51,000 oz of gold each year.
Bulyanhulu Gold Facility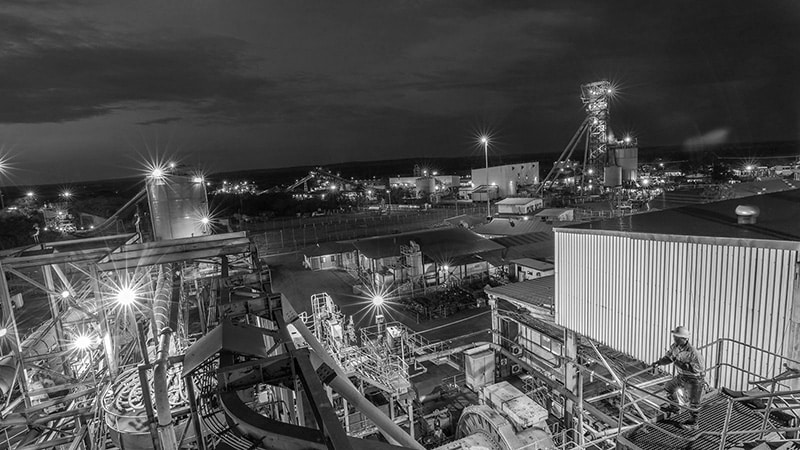 Bulyanhulu is a below-ground Tanzania gold mine managed by Barrick Gold Tanzania Corporation in the Shinyanga province of Northwest Tanzania, 55 kilometres south of the massive Lake Victoria.
Bulyanhulu began commercial manufacturing in 2001 and possessed 2.2 million oz of confirmed and probable stocks.
Based on its confirmed as well as probable gold stocks of 6.1 million oz, the mine's current life is predicted to be Sixteen years.
Barrick gold mine Tanzania produced 27,000 tonnes of Tanzania gold materials from Bulyanhulu in 2019, with production expected to be from 30,000 to 50,000 tonnes in 2020.
Buzwagi Gold Facility
The buzwagi gold mine tanzania is a wide open-pit gold site in North-western Tanzania's Shinyanga district, 6 kilometres south-eastern of the city of Kahama.
Barrick Gold is also in charge of the mine. Buzwagi began commercial manufacturing in 2009, and they have since produced more than 1 million tonnes of Tanzania gold.
Based on its confirmed and probable gold stocks of 140,000 oz, the mine is nearing the end of its useful life.
Barrick mined 83,000 tonnes of Tanzania gold at Buzwagu in 2019, with production expected to be around 80,000 oz and 100,000 oz in 2020.
North-Mara Gold Facility
North-Mara is a dual open pit and below-ground goldfields managed by Barrick Gold in Tanzania's Mara Region.
North Mara gold mine Tanzania began commercial manufacturing in 2002, and they have since produced more than 2 million tonnes of Tanzania gold.
Based on proof, as well as probable gold stocks of 2 million ounces, the mine's expected life is nine years as of 2017.
At North Mara, total known as well as probable gold stocks are estimated to reach 1.7 million oz.
Barrick mined 251,000 tonnes of Tanzania gold at North Mara in 2019, with production expected to be from 240,000 oz and 270,000 oz in 2020.
Tanzanian Gold Corporation
The Tanzania Gold Corporation is a Canadian mineral exploration company that focuses on acquiring, exploring, and developing gold properties in Tanzania, Africa. Tanzania gold corp main project is the Buckreef Gold Mine Re-Development Project, which is located in the Lake Victoria Goldfields of Tanzania.
Tanzanian Gold Corporation stock price had fluctuated over the years, reaching a high of $1.45 CAD in February 2021 and a low of $0.175 CAD in March 2020. The company had a market capitalization of around $121 million CAD at that time.
For more information about the tanzanian gold corp stock, check out Tanzanian gold corporation news and Tanzanian gold corp news.
Barrick Gold Corporation Tanzania
Barrick Gold Corporation is a multinational mining company based in Toronto, Canada, with operations in various countries around the world, including Tanzania. Barrick Gold mining Tanzania owns and operates the Bulyanhulu, North Mara, and Buzwagi gold mines.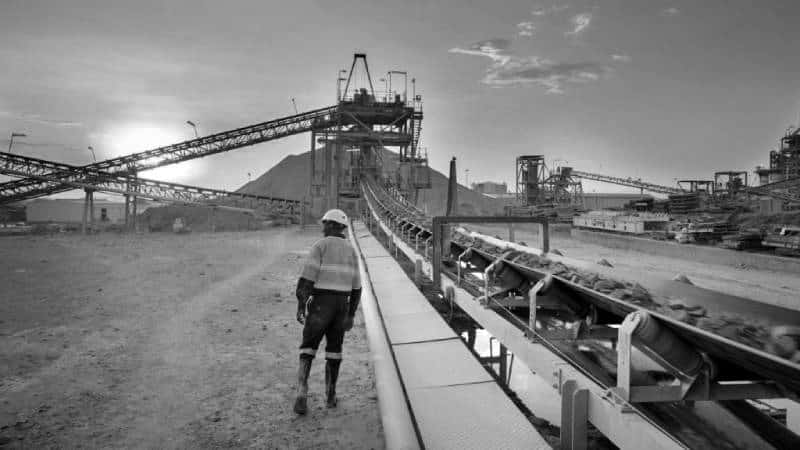 Barrick gold Tanzania 1996 refers to the acquisition of the Bulyanhulu gold mine Bubada Tanzania. However, over the years, Barrick Gold Corporation and its subsidiary, Acacia Mining, have faced criticism and controversy over their operations in Tanzania. 
The Barrick gold Tanzania case study refers to the dispute between Barrick Gold Corporation's subsidiary, Acacia Mining, and the Tanzanian government over alleged unpaid taxes and environmental violations. 
Check out this article for more about the Barrick gold corporation Tanzania case study.
If you're interested, you can also visit Barrick gold Tanzania website and check for Barrick gold Tanzania vacancies.
Geita Gold Mine
Geita gold mine tanzania is a wide open-pit mining site in North-western Tanzania, situated in the Geita area. Geita was founded in 2000 as a partnership between ashanti gold mine Tanzania and AngloGold.
The mine was entirely controlled by Anglo-Gold Ashanti after the two businesses merged in 2004. The Geita mining operation has produced almost 3 million tonnes of gold since 2000. The confirmed as well as probable gold stocks were 13.4 tons by the end of 2019.
The mine's life was predicted to be a little more than ten years in 2010. AngloGold Ashanti produced 604,000 tonnes of Tanzania gold from its Geita mine in 2019.
New-Luika Gold Facility
New Luika, is a working gold mine in Tanzania's Mbeya area.
Shanta Gold, which began gold extraction in 2012, owns the entire mine. The mine's current life is predicted to be five years.
The entire gold proved, and probable deposits at New Luika are estimated to be 3.6 tons. The yearly Tanzania gold extraction of new Luika is estimated to be around 80,000 oz.
Golden Pride Gold Mine
Golden Pride also was an open-pit Tanzania gold site in the Tabora province.
The Golden Pride mines were built by Resolute, a mining firm from Australia, in 1997, and it operated for fifteen years till it was shut down in 2013. The mine produced more than 2.2,000,000 tonnes of gold in total.
Sekenke, Kirondatal, and Tulawaka are some of Tanzania's other closed mining sites.
Gold Smelting
Tanzania opened its 1st smelting facility, the MMPR [Mwanza Precious Mineral Refinery], in June 2021.
The refinery has the capability to extract 480 kilos of 999,9 Tanzania gold per day and 60 kg of silver per day.
Tanzania Gold Refinery
The Tanzania Gold Refinery (TGR) is the first refinery in Tanzania to be accredited by the LBMA (London Bullion Market Association) and is one of only four African refineries that have been certified by the LBMA. The refinery was established in 2015 as part of the Tanzanian government's efforts to increase its control over the country's gold mining sector and to ensure that Tanzania benefits more from its mineral resources.
The gold refinery in Tanzania is located in the country's commercial capital, Dar es Salaam, and has a refining capacity of up to 50 tons of gold per year. The refinery's primary function is to refine gold from artisanal and small-scale miners in Tanzania, which it buys at a premium price above the global market price to encourage miners to sell their gold to the formal sector.
Tanzania Gold Reserves
Tanzania has significant gold reserves, making it one of the largest gold producers in Africa. According to the World Gold Council, Tanzania's gold reserves were estimated to be 52.5 million ounces in 2020, ranking it fourth in Africa after South Africa, Ghana, and Sudan.
Tanzania gold production has been a significant contributor to the country's economy, accounting for around 5% of the country's GDP and more than a third of its total exports.
Tanzanian Gold Stock Forecast
The stock's price forecast ranges from a high of $1.10 to a low of $1.10, with an average target price of $1.10.
If you want to read more about the Tanzanian gold stock predictions, check out this website for the Tanzanian gold stock forecast 2025!
Buying Gold in Tanzania
Buying gold in Tanzania can be done through various channels, including purchasing from gold traders, mining companies, or the Tanzania Gold Refinery. However, it's essential to note that there are both legal and illegal channels for buying gold in Tanzania, and gold buyers in tanzania need to be careful to ensure that they are purchasing gold from legitimate sources.
What's the Tanzanian Gold Price?
Gold prices can vary rapidly over time. The gold price today in Tanzania is 149,871 TZS per gram. 
FAQs
Is Tanzanian gold a good investment?
Investing in gold can be a way to diversify a portfolio and provide a hedge against inflation and economic uncertainty. However, investing in gold carries some risks because the price is volatile. 
Are there any Tanzania gold mines for sale?
You can check here!
What is the gold price in Tanzania?
Currently, it is 49,871 TZS per gram. 
What is the Tanzanian gold stock price?
The Tanzanian gold stock price is $0.53
What is artisanal gold mining in Tanzania?
Artisanal gold mining in Tanzania refers to informal and small-scale gold mining activities . Artisanal and small-scale miners frequently operate independently, at times paying for access to a site from landowners or giving a portion of their ore to supervisors.
Where can I read Tanzanian gold news?
Check out this website!
For more articles on Minerals in Tanzania click here!