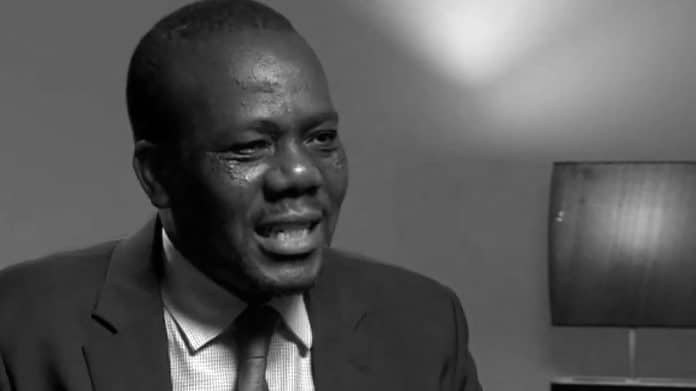 Zitto Kabwe Biography – Personal Life, Education, Career and More
Born September 24th, 1976, Zitto Zuberi R. Kabwe is a Tanzanian politician and member of Tanzania's main opposition party (Party for Democracy and Progress) from 1992 until he was expelled in 2015. He is popularly called Zitto Kabwe and served two terms in the Tanzanian Parliament, representing the Kigoma North Constituency between 2005 and 2015.
Zitto Kabwe chaired the Public Accounts Committee of the Tanzanian parliament and also chaired the standing committee of the parliament, where he supervised over 250 government-owned companies.
Zitto Zuberi Kabwe formally joined ACT Wazalendo on March 19th, 2015, and currently serves as the party's leader.
Biography
Personal Life
Kabwe was birthed in Mwandiga, a village located in Tanzania's Kigoma District. His mom, Shida S. Mohammed, had ten kids – four boys and six girls. His mom died in the Tanzanian city of Dar es Salaam on June 1st, 2014, after battling cervical cancer for years. Shida Mohammed served as the chairperson of CHAWATA till her death.
Zitto Kabwe is married to Anna Bwana and father to two daughters and one son. The girls are named Alaa-Angelika and Josina Umm Kulthum, while the son is named Wiza-Chachage. He named the son after Professor Chachage Chachage, his close ally and public intellectual at the University of Dar es Salaam. Josina Umm Kulthum is named after Kabwe's beloved aunt Mama Mhonga who cared for him after his mother's death, and Mozambican liberation heroine Josina Machel. Alaa is named after Kabwe's mother-in-law, Angelika Bwana, and Alaa Salah, the Sudanese anti-government protester that led the 2019 Sudanese Revolution.
Education
Zitto Kabwe started his education in 1984 at Kigoma Primary School and wrote the CPEE exam in 1990. In 1991, he advanced to Kigoma Secondary School till he moved to Kibohehe Secondary School in 1994, where he eventually wrote his CSEE in 1995. In the 1996 academic session, he attended Galanos Secondary School. He transferred to Tosamaganga Secondary School in 1997 and wrote his ACSEE in 1998.
Kabwe became a student at the University of Dar es Salaam in 1999 and earned his BA in Economics in 2003. He attended Bucerius Law School, Hamburg, Germany, after working for six years. Zitto Kabwe eventually graduated with an MLB degree in 2010. He enrolled for his Ph.D. degree at the WHU – Otto Beisheim School Management School, Germany, in 2011.
Career
As the chairperson of the parliamentary committee for public accounts, Kabwe called for a formidable conflict of interests law as a means to combat corruption among public officials. He was an intermediary between civil society organisations, parliamentarians, and political parties for them to work together on issues of national interest.
The Mining Legislation of 2010
Zitto Kabwe is heavily linked with the enactment of the Mining Act of 2010. He was actively involved in consultations with civil societies and cross-party mediation during the drafting and consideration of the legislation. The law came due to the prevailing unease that Tanzania wasn't getting enough royalties from mining activities. The legislation put Tanzanians in charge of mining and made it compulsory for mining firms to be listed on the Dar es Salaam Stock Exchange (DSE). The act also limited the participation of foreigners in small-scale mining that involved gemstone and mineral operations.
Social Media Channels
Zitto Kabwe Twitter – https://twitter.com/zittokabwe
For more articles related to Politics in Tanzania, click here!