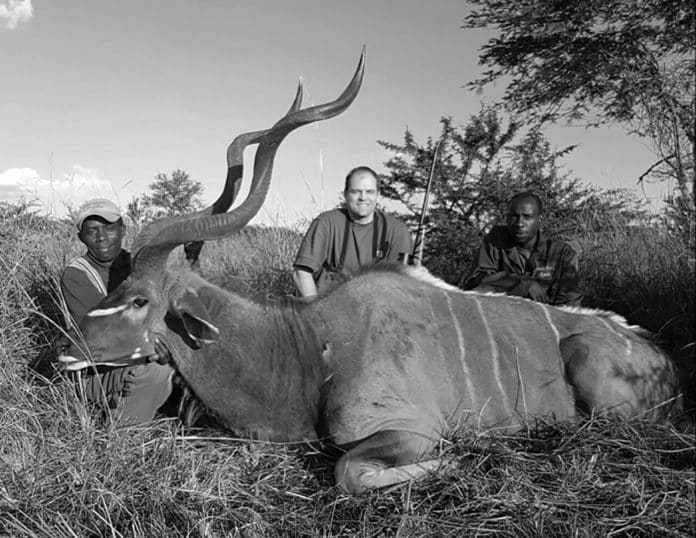 Quick but Critical Guide About Hunting in Tanzania
Hunting in Tanzania is regarded to be the centrepiece of the continent's hunting nations. Tanzania not only has a diverse game list, but it also takes pride in its safari heritage, which includes well-equipped tented camps and a huge staff to accommodate the visiting hunters.
Tanzania is a vast East African country with a land area of 365,000 sq miles. There are large areas of near-wilderness, like the Selous Game Conservation area and the Rungwa Game Conservation area which are good for hunting in Tanzania. From the Masai Plains in the northeast, which is a habitat to oryx and gazelles, to the miombo woodland in the west and south, which is home to roan and sable, it has a diverse habitat. Lions, leopards, elephants, and buffalo can be found throughout the country. There are almost too many plains-game unique species to list, and some are hunted no place else in Africa. Thomson gazelle, Eland, Grant gazelle, Lichtenstein hartebeest and Coke, larger and lesser oryx, kudu, puku, oribi, various varieties of reedbucks, roan, sable, sitatunga, suni, topi, zebra, waterbuck, and Nyasa wildebeest and white-bearded, are the list of the most desired-animals.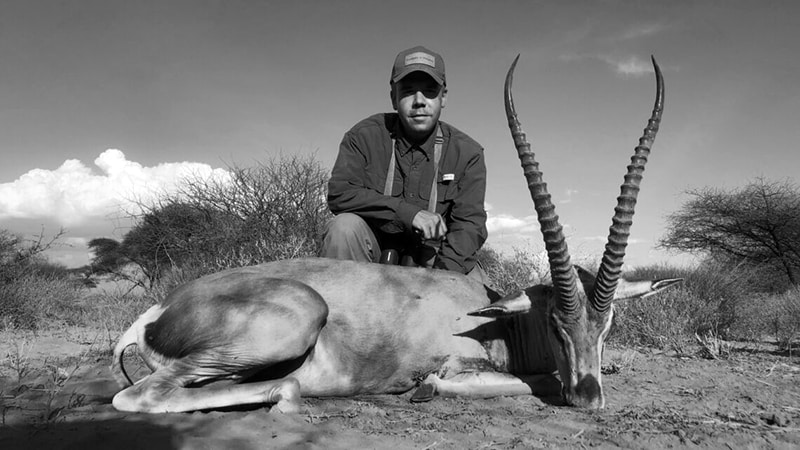 Cape Buffalo Hunting in Tanzania and Other Animals
There are 3 types of hunting permits in Tanzania. A hunter will have to decide between a 10, 16, or 21 days license, with the more extended permits offering a more comprehensive range of hunting species. A 10 days license allows hunting cape buffalo in Tanzania and a number of other plains wildlife. However, waterbuck and crocodiles require a 16 days license, and sable, oryx, lion, roan, leopard, eland, greater kudu and elephant hunting in Tanzania require a 21 days license. Additionally to the licensing fee, trophy fees for each unique species captured down are paid, as well as various government costs, all of which can significantly increase the hunting in Tanzania prices of a safari. A full-bag safari hunting in Tanzania is not cheap, but it is among the most sought-after hunting experiences in the world.
What You Should Know About Hunting in Tanzania
Making Preparations for Your Trip
Visas
Travelling to Tanzania requires a tourist visa, which must be secured ahead of your trip. You will need to submit an application to the Tanzanian embassy\consulate in your home nation, together with your passport, travel plans, two current passport-size pictures, an application form (completed and signed), and the appropriate fee [visa fee], which is $100 for American nationals. The process will take many weeks to finish so you need to finish the processes before the season for hunting in Tanzania starts. 
Health
Tanzania is a malaria-prone country; hence antimalarial medications are strongly advised.
Firearms
You'll need to provide your firearm information to your outfitter ahead of time so that the necessary documentation and permits are ready for you when you arrive. Tanzania has implemented a new condition for bringing firearms into the nation for safaris: Game hunters must now submit pictures of the gun as well as the registration numbers for any guns they bring into the country. Imports are limited to three firearms per hunter and one hundred ammunition for each rifle. Handguns and automatic weapons are absolutely prohibited for hunting in Tanzania. The minimal caliber for hunting dangerous wildlife (lions, elephants, and buffalos) is.375.
If you want to borrow a firearm from your safari contractor, keep in mind that in case your safari is co-operated by two firms, weaponry can only be provided by the operator handling the hunt in that region. If you intend to carry out hunting in Tanzania with your handlers' weapons, make sure they are available and in compliance with Tanzanian legislation.
When You Arrive
The majority of hunters fly into Dar Es Salaam or Arusha. When you arrive, a representative from your chosen list of hunting companies in Tanzania should greet you and assist you in clearing your weapons. Check with your guide to see if you'll need to exchange your money at the airport, as well as keep in mind that credit cards aren't accepted everywhere in Tanzania.
Hunting in Tanzania nearly often necessitates a charter aeroplane from the town of entry to the Safari hunting area. Depending on your arrival time, your guide may organize for you to spend the night in a motel and fly to camp the next day, or you may be driven straight to the local airport to fly to camp. When you arrive in the game reserve, you will be welcomed by your licensed hunter at the airfield and driven to camp.
Hunting
The season for hunting in Tanzania starts on July 1st and concludes on December 31st. The following are some of Tanzania's severe fair-chase hunting laws: No species of animal may be gunned down from a vehicle, hunted with a car, or driven by one. All hunting must be done during daylight hours. Animals that are young, female, or immature aren't to be targeted.
Most hunting in Tanzania is safari-style or spot-and-stalk, with shooters covering the ground with a vehicle or on foot and stalking an animal once sighted. Depending on the part of the nation you're hunting in, the terrain ranges from flat land savanna to mountainous mountains. Certain kinds of hunting necessitate a lot of walking, while others necessitate very little; therefore, it's vital to ask the expert hunter what to prepare for.
Comfortable, well-worn boots with soft bottoms are preferable for quiet stalking, as are dark green and brown clothes. You'll need a handful of changes of clothes when hunting in Tanzania because laundry is done every day at most campsites. Bring a broad hat, sunscreen, strong optics, and a warm jacket for chilly mornings and late evenings.
After the Hunting
Tips
Tipping is expected when hunting in Tanzania, and campsites here have huge staffs who provide excellent services, so consult with your local outfitter ahead of time about how much to carry for tips.
Preparation for the Trophy Hunting in Tanzania
Animals are usually peeled at the main safari office, with all skins being washed and salted, as well as skulls and horns being cleaned and placed in salt. The skins are allowed to dry for a few days, then cleaned, folded, and preserved in a skinning barn. The skulls will be washed and hung on a rack. It's a great idea to tag the skulls as well as skins with the hunter's address and telephone number before departing from camp.
Taxidermy
Trophies will be sent to a taxidermist at the end of the season for hunting in Tanzania for professional deep cleaning as well as dipping, which is needed for export. The taxidermist then calls the hunter for directions on preparation and shipping, as well as to arrange payment. After reaching the hunter, the taxidermist contacts a transport agent, who will arrange the permits and delivery to the hunter's home address.
Permits for Export
Exporting specific species, such as lions and elephants, requires CITES permissions, which the hunter must get in advance before hunting in Tanzania. Furthermore, enhancement approvals are now needed for certain animal imports into the United States. It's critical that you have the appropriate licenses from the nation into which you'll be importing your prizes and that you're aware that several of these species' import and export regulations have changed dramatically in recent years.
For more articles related to Tourism in Tanzania, click here!