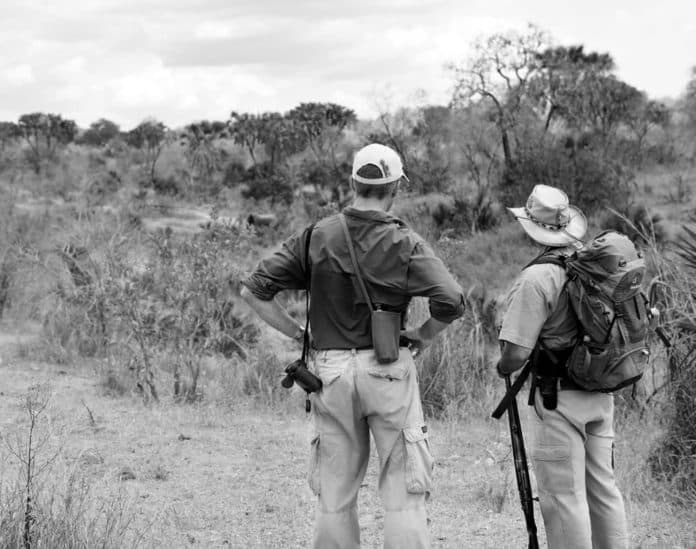 An Unforgettable African Hunting Safari in Tanzania
African hunting safari Tanzania is one of the best experience a person can have. It's a place with a lot of different kinds of wildlife and a strong sense of adventure. This world-famous place has untouched wilderness, lots of game, and a long history of hunting that echoes the adventures of famous hunters like Roosevelt and Hemingway.
Tanzania is the Best Safari Spot in all of Africa
People often say that shooting in Tanzania, especially in the Selous Game Reserve, is the best in Africa. This country is proud of its long list of game and safari customs, which go back to the time of the great hunters. It's not surprising that Tanzania has become known as the best place in Africa to go shooting.
Attraction of Tanzania's Wilderness
About 75% of Tanzania's land is wild, and most of it is National Park, Game Reserve, or Hunting Area. This huge wilderness is not fenced in, so animals can move easily between hunting areas. African hunting safari Tanzania is great for this particular reason and different kinds of wildlife live there. From the semi-desert in the North East to open fields and thorn bush in the North to Miombo woodland all over the country, Tanzania has a lot to offer.
Places to Hunt in Tanzania
In Tanzania's carefully managed hunting concessions, you can have a hunting adventure that can't be beat. Some of the best blocks in the Selous Game Reserve cover an area of almost 300,000 hectares (750,000 acres) of wild land that has never been touched.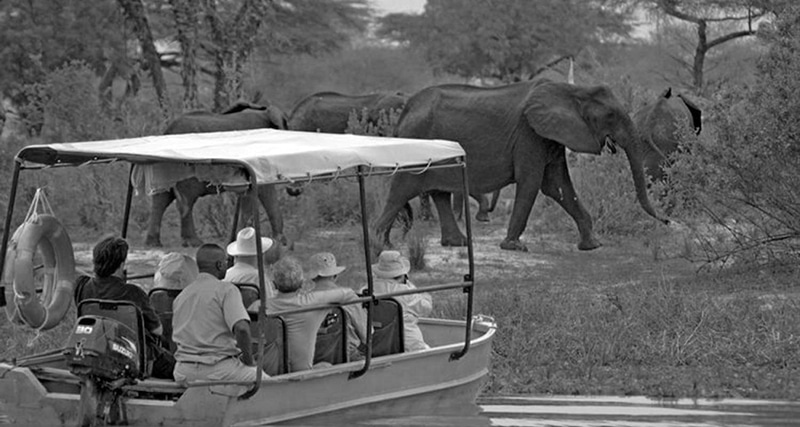 How to Get Ready for Your
African Hunting Safari Tanzania
Visas and Taking Care of Your Health
You will need a tourist visa before you can go on your African hunting trip in Tanzania. Also, because Tanzania is in a malaria zone, it is very important to take preventive drugs.
Rules About Guns and Hunting
It's important to tell your outfitter about your gun well in advance so that they can get the appropriate permits ready. Keep in mind that Tanzania only lets hunters bring in three guns and 100 rounds per rifle.
On Arrival in Tanzania
Most hunters will be met at the airport in Tanzania by someone from their guide who will help them clear their guns. Depending on your plans, you may need to take a charter trip from the city to your hunting area and there, the African hunting safari Tanzania can begin. 
The Traditional African Safari Adventure
Some of the biggest hunting places in Africa are in Tanzania, where animals are free to roam in a true wilderness. Safari camps are very comfortable and luxurious, but they still have the beauty of traditional canvas tents2.
When and How You Can Go Hunting
From July 1 to December 31, Tanzania is open for shooting. The country has tight rules about fair-chase hunting. For example, you can't shoot animals from a car or drive them with a car. All African hunting safari Tanzania must take place during the day.
After the Hunt: Tips for Getting the Trophy Ready
Tipping is valued in Tanzania, and it's best to ask your outfitter ahead of time how much you should give as a tip. The skins of the trophies are cleaned and salted after the kill. Before you leave camp, make sure the heads and skins are marked with your name and how to reach you.
Custom Safari: An
African Hunting Safari Tanzania
with No Limits
If you want to hunt without any limits, you might want to book a custom trip. With this choice, you pay your day fees and government fees, then add trophy fees from a list. This means you can hunt any animal you see on safari.
Conclusion
An African hunting tour in Tanzania is a once-in-a-lifetime trip into the wild heart of Africa. Tanzania's large and varied landscapes, large number of animals, and long-standing hunting customs make it an exciting place for any hunter.
For more articles related to Things to Do in Tanzania (Zanzibar), click here!