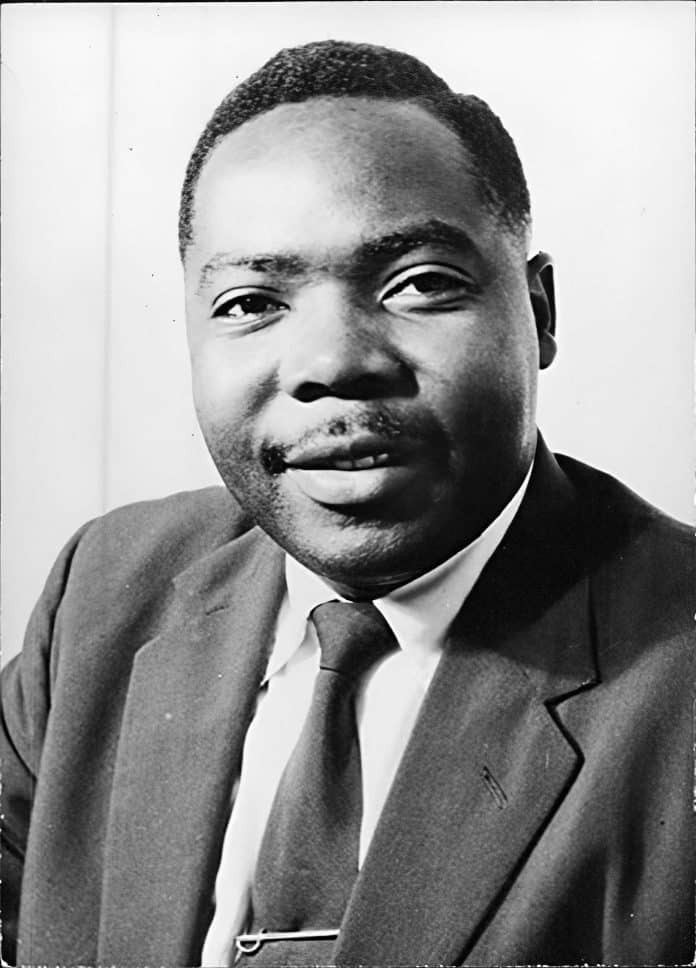 Paul Bomani – Biography, Career and More
Paul Bomani [Jan. 1st, 1925 – 1st April 2005] was a Tanzanian political figure and diplomat who served as Tanzania's Ambassador to the US, and Mexico.
Paul Bomani Biography
Paul Bomani was given birth at Ikuzi, Mara, in 1925. Serving as Finance minister, Agricultural minister, Planning and Economic Affairs minister, and Commerce and Industry minister were among his portfolios. He was also part of the National assembly. Paul Bomani was a successful businessman who, by 1970, was said to be one of Tanzania's wealthiest Africans. Paul Bomani is one of a select group of Tanzanians\Tanganyikans who have contributed significantly to the country. He was a pivotal figure in the independence struggle, and after Tanganyika/Tanzania gained independence, he was among the country's top financial and development officials from the 1960s to the early 1970s.
From 1936 until 1939, Paul Bomani went to Mwanza's Nassa Primary College. Between 1939 and 1944, he attended Ikizu Teacher Training Institute in Mara. Between 1945 and 1947, he worked as Williamson Diamonds Ltd's Asst. Secretary of Cash Stores in Shinyanga. From 1947 to 1952, he worked at Mwanza African Trading Co-operative Society Ltd as the Managing Secretary. The Mwanza African Trading Co-operative Society was founded to help African traders. Paul Bomani created the Lake Province Cotton Farmers Association in 1950.
In 1953, Paul Bomani moved to England to further his studies. From 1953 to 1954, he attended Loughborough Co-operative School in England, where he studied co-operative law and agricultural economics. Paul Bomani came back to Tanganyika and resumed his role as an organizer as well as one of the emerging independence movement's leaders. Between 1955 to 1960, he served as General Manager of the Victoria Federation of Co-operative Associations Limited.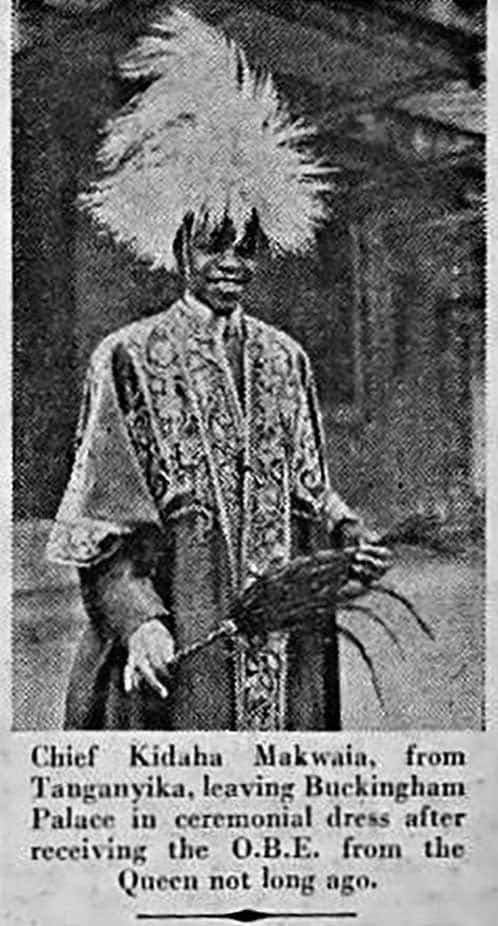 From 1950 until 1953, Paul Bomani was the provincial president of the TAA [Tanganyika African Association]. In 1954, he was nominated into the Legislative Council by the colonial government. After Chief Kidaha Makwaia moved away from the region, the colonial government made the appointment. Makwaia eventually resigned under pressure. With the founding of the Tanganyika African National Union (TANU) as the primary political group fighting for independence in 1954, Paul Bomani became a key influencer in the Lake Region. Paul Bomani was instrumental in TANU's rise to prominence in the Lake Region.
Sir Richard Turnbull Tanganyika's Governor appointed Paul Bomani to the Post Election Board in 1959. Paul Bomani was one of a few Africans selected to the board, along with Rashidi Kawawa, Chief John Maruma, and L.N. Sijaona. The committee was charged with making guidelines for Tanganyika's next steps.
Tanganyika was awarded "Responsible Government" in 1960, followed by Self Government in 1961. Between 1960 and 1962, Paul Bomani served as Minister of Agriculture and Co-operatives. In August 1962, Paul's brother, Mark, was elected as Tanganyika's Deputy Solicitor General. Between 1962 and 1965, Paul Bomani was the Minister of Finance, and from 1965 to 1970, he was the Minister of Development Planning and Economic Affairs. Between 1970 until 1972, Paul Bomani was the Minister of Commerce and Industry and later the Tanzanian Ambassador to the United States.
Paul Bomani took on the challenging task of figuring out how to finance the state after independence. The United Kingdom was unwilling to give the required financing to develop a newly freed Tanganyika. The country lacked enough trained women and men to conduct the essential labor to move the nation forward. At the peak of the Cold War, Paul Bomani traveled to Eastern and Western countries seeking funding. It was a demanding task that he handled with ease. He had to raise finances to educate the Tanganyikan people who had no access to education during the colonial era. He excelled at this task.
During the army revolts of 1964, Paul Bomani was among the few rulers who remained active. During the scary moments of the rebellion, between January 20th and 25th, 1964, Paul Bomani, Kambona, and Lusinde, were some of the few rulers who negotiated well with soldiers. Paul Bomani spent the 24 hours before the British forces arrived in Dar es Salaam negotiating with the rebellion's ringleaders about their pay. While in the negotiation process, he was aware that a request for British intervention had been made. Indeed, it was Kambona and Paul Bomani who delivered a letter from Kawawa to the United kingdom High Administrator in Tanganyika; the letter's content was an official notice for British intervention. Paul Bomani is said to have only had one "glass of milk early in the morning and a huge bottle of whisky in the latter part of the evening" during those stressful hours of negotiations. He worked extremely hard to calm down the troops and reassure the general population that everything was under control. Mark Bomani, his brother, would subsequently lead the government's lawsuit against the rebels and their leaders.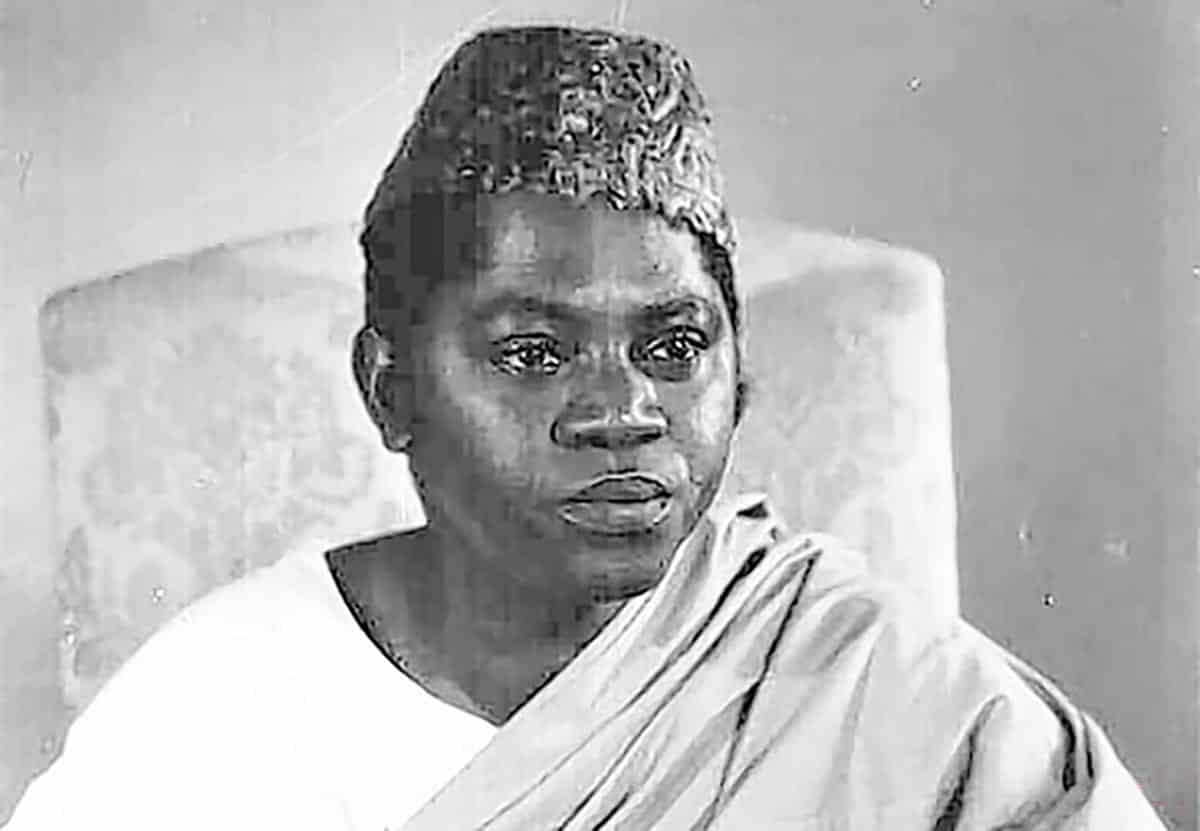 Tanzania cut off diplomatic ties with the United Kingdom in 1965 over the issue of Southern Rhodesia. The United Kingdom retaliated by canceling all aid to Tanzania that had been pledged. In October 1964, Tanganyika was renamed Tanzania. In 1964, Paul Bomani was essential in negotiating a 7.5 million £ loan from the United Kingdom for Tanganyika. After Tanzania cut diplomatic ties with the United kingdom in 1965 over the matter of Southern Rhodesia's independence, the UK refused to honor any financial commitments it had made to the country. Paul Bomani discovered himself in a tricky predicament once again. He had to come up with new strategies to help fund the Tanzanian administration. In 1966, Paul Bomani was one of those who successfully negotiated deals with China to give Tanzania much-needed funding.
In the 1970s, Paul Bomani had close ties with a number of African American leaders, which aided in generating interest in Tanzania. In 1974, Paul Bomani was one of the chief organizers of the fifth Pan African Congress, which was held in Tanzania.
Paul Bomani Career
Paul Bomani became the Tanganyika government's Minister of Cooperative Development and Natural Resources in 1960. He also had a lot of other ministerial job positions. He served as Ambassador to the US and Mexico from 1972 to 1983. He was the president of Tanzania Breweries Ltd and Tanzania Distilleries Ltd from 1992 until his death and the Vice-chancellor of Dar es Salaam University from 1993.
In his own words, Paul Bomani characterized himself as follows:
I was once described by a college professor as a resourceful, modest revolutionary with a talent for organizing and mobilizing people. During the independence struggle, I was Mr. Julius Nyerere's second in command. The Sukuma was Tanganyika's largest tribe, with almost a 1/4 of the nation's population living in the Lake District. I was able to rally the support of Sukumaland's 50 traditional leaders and command their admiration and trust. I was also able to draw unmatched goodwill from the regular people of Sukuma, who had awarded me the loving nickname "Kishamapanda" -" which means "the trailblazer" – due to the success of our grassroots business and social organizations that existed previous to the formation of Tanganyika African National Union. Tanganyika became the first of the four East African nations to achieve political independence thanks to the full support given to the struggle for political freedom by the country's less populous regions.
1961 Cooperative Development and Natural Resources Minister.
1962 Finance minister of the Tanganyika's Republic
1964 Tanzania's Minister of Finance as well as Economic Affairs
1965 Minister of Development Planning and Economic Affairs.
1970 Minister of Industry, Commerce, and Mining.
1972 -1983 Ambassador to Mexico and the United States.
1983 Minister for Mining and Mineral Resources.
1984 Minister for Natural Resources, Housing, Lands, and Tourism
1986 Minister for Marketing and Agriculture.
1988 Minister for Social Welfare and Labour.
1989 Minister for Marketing, Local Government, Community Development and Cooperative.
1990 Minister President's headquarters is in charge of Cabinet Policy Implementation and Coordination.
Other Assignments and Position Held by Paul Bomani
1955 Operations Manager, Victoria Federation of Cooperative Union Limited. Mwanza [Marketing and Cotton ginning]
1950 The president of the Lake Province Cotton Farmers Association, which was a conference of cotton farmers and a forerunner to the Cooperative Movement.
1952 Sukuma Union President, 1954 The British governor-general nominated a member of the LEGCO [Legislative Council].
1958 Participant of the Rammage Constitutional Reform Board, established Global Franchise].
1961 Participant of the Ian Macleod Constitutional Board [This led to Tanganyika's independence].
1960 -1985 Member of Parliament.
1968 Participant of the Philip Committee for the Treaty and Creation of the Eastern African Community.
1962 – 1970 Governor of the International Bank for Reconstruction and Development [World Bank]; attended IMF and IRBD Annual General Meetings.
1965 Member of the Nairobi University Advisory Committee and the Makerere University Committee. 1975–1982.
Chairman International Cotton University; Washington, DC, United States of America and Brussels, Belgium; 1980 – 1986 Councillor, American University Advisory Committee.
Paul Bomani Last Held Appointments
Click here for more articles related to famous people from Tanzania!