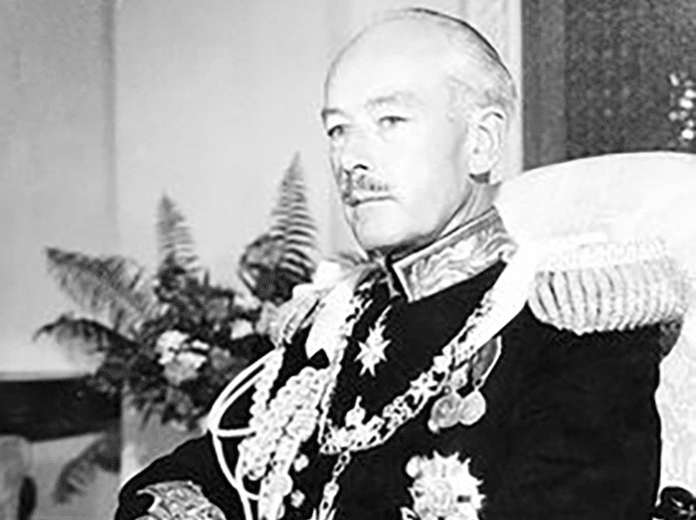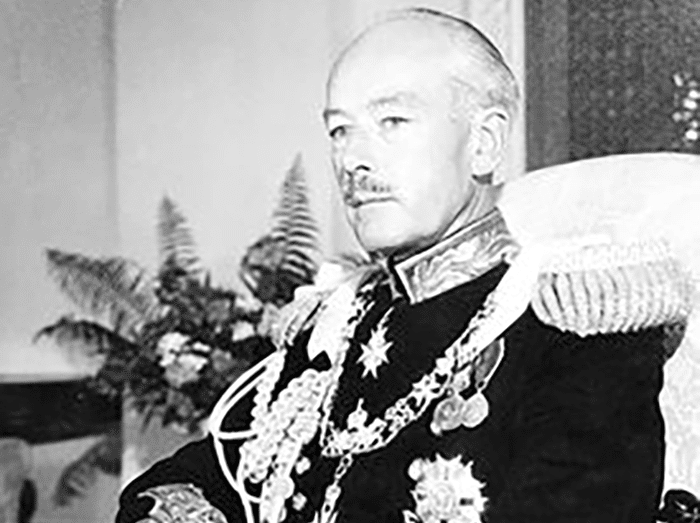 Snapshot of All Governors Who Ruled Tanganyika
The German colony of East Africa (German: Deutsch-Ostafrika) was established in the 1880s, after the German explorer Carl Peters signed treaties with the chiefs of the areas around Zanzibar. On March 3, 1885, the German Empire government issued a Royal Decree to the German East African Company, and a colony was established.The German occupation ended after the First World War, when the British occupied the colony during the East African Campaign. The British borders were set in Tanganyika territory on the 20th , July 1922, and was granted jurisdiction over it as a result of Article 22 of the League of Nations League. * On April 18, 1946, the jurisdiction was transformed into a United States Trustee. under British rule until independence was achieved on December 9, 1961.
German Governors
Term
Profile Photo
Official Holding Office
Description
German East Africa
State Controlled
27 May 1885 to 8 February 1888

Dr. Carl Peters

Carl Peters,
Administrator
Carl Peters (September 27, 1856 – September 10, 1918), was a German administrator, explorer, politician, writer, and chief promoter of the establishment of the German East African colony (which is part of the present United Republic of Tanzania). A staunch believer in Darwin's philosophy and Völkisch's philosophy, his views on the natives made him one of the most controversial colonial rulers of his day.
8 February 1888 to 1 January 1891

Hermann von Wissmann

Hermann von Wissmann,
Reichskommissar
Chief Commissioner, For the first time

Hermann Wilhelm Leopold Ludwig Wissmann, after 1890 Hermann von Wissmann (4 September 1853 – 15 June 1905), was an explorer from Germany and ruler in Africa.

Colony
1 January 1891 to 21 February 1891
Hermann von Wissmann,
Reichskommissar
Chief Commissioner, For the first time

Hermann Wilhelm Leopold Ludwig Wissmann, after 1890 Hermann von Wissmann (4 September 1853 – 15 June 1905), was an explorer from Germany and ruler in Africa.

21 February 1891 to 15 September 1893

Julius von Soden

Julius von Soden,
Governor
Julius Freiherr von Soden (February 5, 1846 – February 2, 1921) was a German ruler and politician. He was the Governor of the colonies of Cameroon and Germany of East Africa, and later became the head of the trade council and foreign minister under the king of Württemberg.
1891
Rüdiger,
Acting Governor
Soden's Deputy
15 September 1893 to 25 April 1895

Friedrich von Schele

Friedrich von Schele,
Governor
25 April 1895 to 3 December 1896
Hermann von Wissmann,
Governor
For the second time
3 December 1896 to 12 March 1901

Eduard von Liebert

Eduard von Liebert,
Governor
Like Soden, Eduard von Liebert also helped develop East African infrastructure. Under Liebert's rule, East Africa was able to develop hospitals, social services, railways, and more. The railway was the most important of all. East Africa could produce large quantities of agricultural produce, and now it could be exported to markets. At that time, railways were very important for industrial development, so thanks to the German contribution, East African countries had the opportunity to set up factories much earlier than neighboring countries. This huge project took a long time to complete; It ended in the years 1914-29 immediately after the introduction of German rule.
12 March 1901 to 15 April 1906

Gustav Adolf von Götzen

Gustav Adolf von Götzen,
Governor
Gustav Adolf Graf von Götzen (May 12, 1866 – December 2, 1910) was an explorer from German and Governor of East Africa. He came to Rwanda with 620 troops, becoming the second white man to step on Rwanda, after Oscar Baumann, and later became the first white person to march through Rwanda. Götzen was the first German Governor of East Africa.
15 April 1906 to 22 April 1912

Albrecht von Rechenberg

Albrecht von Rechenberg,
Governor
Albrecht von Rechenberg, keen to promote African agriculture and trade between Europe and India, opposed the intensification of migration from Europe and the promotion of German agriculture within East Africa. He showed little sympathy for the German Colonial Society, he valued African cultures, including language. Contrary to expectations, the Deutsch-Ostafrikanische Zeitung represented the position of indigenous German settlers.
22 April 1912 to 14 November 1918

Heinrich Schnee

Heinrich Schnee,
Governor
From October 9, 1916 he was fighting the British forces, with the colonial force of General Lettow Vorbeck. In the end, he served as the last President of the DKG, from 1930 to 1936.
German occupation of East Africa by the British
9 October 1916 to 22 July 1920
Horace Archer Byatt,
Administrator
From 1918, Mr. Horace Archer Byatt GCMG (March 22, 1875- April 8, 1933) was the English Governor. He began working in Nyasaland, British Somaliland, Gibralta, and Malta. He later served in Britain, East Africa, and became governor of the English government of Tanganyika. He later became governor of Trinidad and Tobago.
22 July 1920 to 20 July 1922
Sir Horace Archer Byatt,
Governor
Tanganyika
League of Nations (led by England)
20 July 1922 to 5 March 1925
Sir Horace Archer Byatt,
Gavana
1924 to 5 March 1925
John Scott,
Deputy Governor
Acting Byatt

Mr. John Scott CMG KBE (24 April 1878 – 19 January 1946) was an English ruler. Scott got into Ceylon Civil Service as a catechist in 1901 before retiring as Colonial Secretary for Housing Problems in 1933.

5 March 1925 to January 1931
Donald Charles Cameron,
Governor
Cameron birthdate was June 3, 1872 in British Guiana (now called Guyana), the son of a sugarcane farmer Donald Charles Cameron and Mary Emily (née Brassington). He attended Rathmines School in Dublin, and did not attend university. In 1890, he went back to the British Guiana and began working as a clerk in the local civil service revenue department. In 1904, Cameron went to Mauritius to serve as Assistant Colonial Secretary under Lord Cavendish Boyle. He then moved to southern Nigeria in 1908 and became the secretary general under Mr. Frederick Lugard. He supported Lugard's views of indirect rule.

In April 1925, Cameron was the second governor of the British rule in Tanganyika, replacing John Scott, and was acting governor of Lord Horace Byatt. From 1931 to 1935 he became the governor and commander-in-chief of Nigeria.

1929
Sir Douglas James Jardine,
Deputy Governor
Cameron's Deputy

Mr. Douglas James Jardine KCMG OBE (October 13, 1888 – December 11, 1946) was an English monarch, holding the rank of Governor of Borneo North, Sierra Leone and Leeward Island during his tenure.

January 1931 to February 1934

George Stewart Symes

George Stewart Symes,
Governor
Symes was born in Kent, the son of Lieutenant Colonel William Alexander Symes in charge of the 71st Highland Light Infantry, and Emily Catherine (née Shore), Charles Shore's daughter of Baron Teignmouth II.

Symes was drafted as the second lieutenant of the Hampshire Regiment in August, 1900, and served in South Africa at the completion of Boer War II in 1902 and promoted to lieutenant. The following year he was transferred to Aden Hinterland, where he served 1903-1904. He is known to be the only British soldier to be awarded the Distinguished Service Order (DSO) for service in Hinterland.

He was Governor of Palestine in the Northern Territory from 1920 to 1925, Secretary-General of the Palestinian Government starting from year 1925 to 1928, Resident of Aden from 1928 to 1931 and Governor-General of Anglo-Egypt Sudan from 1934 to 1940.

19 February 1934 to 8 July 1938

Sir Harold Alfred MacMichael

Sir Harold Alfred MacMichael,
Governor
Mr. Harold Alfred MacMichael GCMG DSO (15 October 1882 – 19 September 1969) was an English colonial ruler.

He attended Bedford School, MacMichael graduated from Magdalene College, Cambrigde with a first grade. After passing the civil service exam, he joined the Sudanese Political Services in Anglo-Egypt, Sudan. He later served in Blue Nile state until 1915 when he became the chief inspector of Khartoum province, rising from the position of public secretary in 1926. In 1933 he was Governor of Tanganyika until 1937.

The following year he was the British High Commissioner to Palestine and was accused of killing about 768 Jewish refugees by loading them onto the MV Struma ship. Seven attempted assassinations by Lehi were carried out during his stay in Palestine. Finally, he and his wife escaped death in an attack by Lehi on August 8, 1944 while he was being replaced as Chief Commissioner.

MacMichael also served as Malta's High Commissioner.

8 July 1938 to 19 June 1941

Sir Mark Aitchinson Young

Sir Mark Aitchinson Young,
Governor
Mr. Mark Aitchison Young GCMG (30 June 1886 – 12 May 1974) was the English ruler who was the Governor of Hong Kong a few years before the Japanese took over the area.

Colonial rule

Young served as assistant secretary general of Ceylon from 1923 to 1928, and from 1928 to 1930 he served as colonial secretary of Sierra Leone. From 1930 to 1933, he served as secretary general of the British Government in the Palestinian Authority.

From August 5, 1933 to March 1938, he served as governor and commander-in-chief of Barbados. From November 1937 to February 1938, he worked in the government of Trinidad and Tobago. Then from 1938 to 1941, he served as governor and commander-in-chief of Tanganyika under British rule.

19 June 1941 to 28 April 1945
Sir Wilfrid Edward Francis Jackson,
Governor
Mr. Wilfrid Edward Francis Jackson, GCMG (1883–1971) was the United Kingdom colonial governor.

Jackson was the 23rd governor of Mauritius from August 30, 1930 to June 7, 1937 and was promoted on June 3, 1931. Around this time the constitution was amended in 1933, and Dr. Maurice Curé established the workers' union as the first political party in 1936. Colonial Secretary Edward Walter Evans (1890–1985) was acting when he was out of office.

Later, Jackson served as Governor of British Guiana between November 19, 1937 to November 7, 1941, and was Governor of Tanganyika from June 19, 1941 to April 28, 1945.

28 April 1945 to 11 December 1946
Sir William Denis Battershill,
Governor
Territory controlled by the United Nations Trust (overseen by the British)
11 December 1946 to 18 June 1949
Sir William Denis Battershill,
Governor
18 June 1949 to June 1958

Sir Edward Francis Twining

Sir Edward Francis Twining,
Governor
Edward Francis Twining, Baron Twining GCMG MBE KStJ (29 June 1899 – 21 June 1967), called Mr. Edward Twining from 1949 to 1958, was a British foreign official, initially the Governor of North Borneo and the Governor of Tanganyika. He was a member of the Twining tea family. In 1960 he published a book entitled A History of the Crown Jewels of Europe; with over 700 pages, it was probably the most comprehensive book on the subject.
15 July 1958 to 9 December 1961
Sir Richard Gordon Turnbull,
Governor
Mr. Richard Gordon Turnbull, GCMG (7 July 1909 – 21 December 1998) was the British colonial governor and the last English governor in Tanganyika from 1958 to 1961. After Tanganyika gained independence, he served as governor from 9 December 1961 to 9 December 1962.

Biography

Richard Turnbull was Kenya's secretary general during the Mau Mau war. In 1958, he took over Edward Twining's position as governor of Tanganyika. After the first election of the House of Representatives, Turnbull elected five members of Julius Nyerere's Tanganyika African National Union party. At the end of 1961, Tanganyika gained independence with Nyerere as prime minister and Turnbull as governor. He served for one year until Tanganyika became a Republic in December 1962. He later became the Second Chief Commissioner from the End of Eden in 1965.

9 December 1961
Tanganyika's Independence
For more articles about Tanganyika click here!