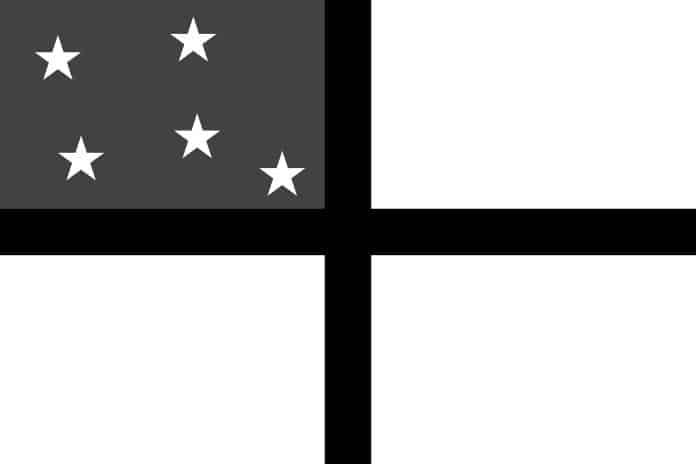 German East Africa Company – Founding, Operations and More
The German East Africa Company (Known as Deutsch-Ostafrikanische Gesellschaft (DOAG) in German) was a chartered colonial institution that helped create German East Africa, which eventually included modern-day Tanzania, Rwanda, and Burundi. The Society for German Colonization (Gesellschaft für Deutsche Kolonisation) was founded in 1884 with the goal of trading in the African continent. In 1885, the German protectorate of Wituland (now Kenya) was established as a separate German area of influence. The German East Africa Company acquired the lease of 50 years of the coastal strip opposite the Island of Zanzibar from Sultan Khalifa bin Said in April 1885. Its effort to seize control of the government sparked a broad uprising along the coast of present-day Tanzania. With the assistance of the German fleet, the German East Africa Company was only able to retain Bagamoyo and Dar es Salaam. In order to put down the insurrection in 1889, it had to enlist the help of the government of Germany. After it became clear that the corporation could no longer manage its lands, it sold out to the government of Germany in 1891, which took direct control of German East Africa. Before agreeing to cede its numerous enterprises to the German colonial authority and other organizations, the corporation continued to manage its mines, minting, banking, railways, plantations, and other businesses. Following that, it served as a land company within the German colony until Britain seized German East Africa post WW I.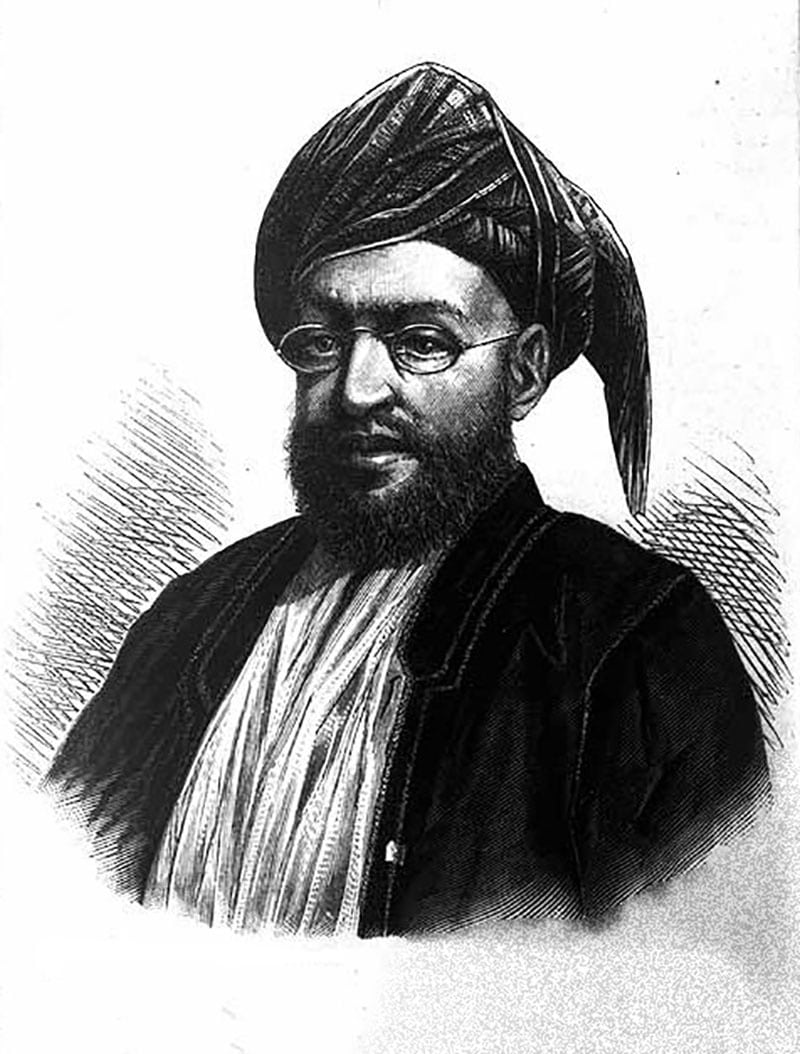 The German East Africa Company's flag featured a stylized image of the Southern Cross constellation.
The Founder of German East Africa Company
The founding of the German East Africa Company was prompted in part by internal German politics. German Imperialism was developed when the industrialization-driven rise of the economy drove German businesses to go outside of Germany for economic opportunities in the 1850s, as per the "Kolonialpolitischer Führer." If a newly unified Germany was to be among the world's main imperial powers later in the century, it had to participate in overseas expansion and exploration. As a big industrial country that purchased and sold things, it had ensured that its resource holdings were protected. An economist named Gustav Schmoller wished for a huge naval fleet, which was tied to the notion of extending the empire. In the 1900s, it was approximated that 20 million people migrated to Germany from other nations, and the German colonies would be an excellent area to house part of them. The country's authorities made an attempt to demonstrate to the Germans how German imperialism benefited the industry and its employees.
Germany was interested in the wealth that might be garnered from Africa. Natural resources and customers were available in the colonies. At that time, leisure hunting was a popular pastime, and Africa had a lot of wild animals. African products were key imports, and one prevailing viewpoint at the time was that Africa's greatest valuable resource was its local people. The Eastern Arc Mountains were key research grounds around the end of the nineteenth century. Important writings on the area's animal and plant life were written by Adolf Engler and Reginald Moreau.
German East African Company Operations
All three nations occupied by the German East African Company were mined. "Railroad construction employed between 13,000 and 16,000 people, while mining employed 3000." They exported a variety of items to Europe, including rubber and coffee. They were also chopping trees to create railways and roads to link the three nations where their corporation operated.
Stakeholders in the German East Africa Company
Carl Peters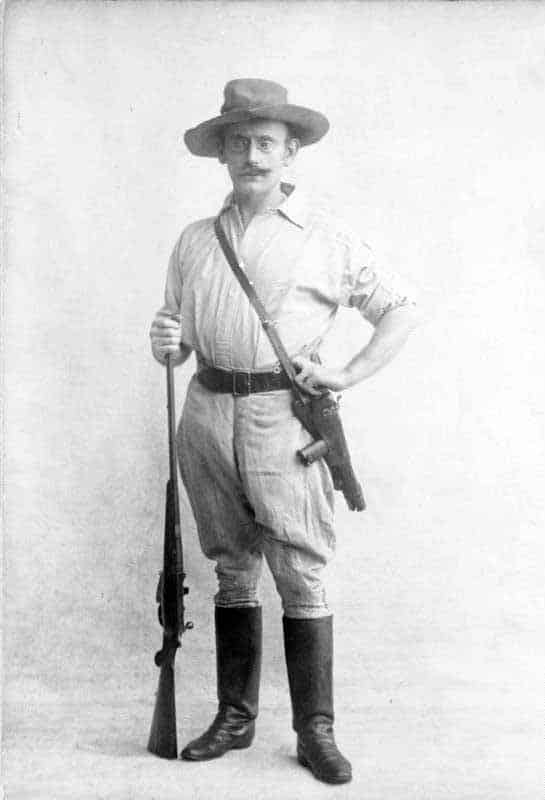 Carl Peters was born in Hanover in Germany, on 27 September 1856. Peters received college scholarships and went on to study philosophy, history, and law before becoming a famous writer. After a period of time, Peters grew fixated on colonization, and he shifted his career emphasis to become one of the founding members of the German East Africa Company. He made major contributions to the firm, and as a result, he became a well-known adventurer. Peters, for example, persuaded the native residents of East Africa to hand over ownership of their territory to Germany, allowing Germany to establish a colony in the region. He managed to achieve this by impressing them by wearing fancy clothing, gunfire, and flags. Peters became the governor of the region after the Germans assumed control until he was dismissed for his violent treatment of the people. Mkono wa Damu, which means "the guy with blood on his hands," was his nickname. He was placed on trial and convicted guilty, despite the German press criticizing the judgment. His mistreatment of native people brought an end to his successful career, and he lost much of his status as a result of the strong negative reaction – streets are still named after him, but most historians ignore him.
Hermann von Wissmann
Hermann von Wissmann was born in Frankfurt in Germany, on 4 September 1853. He enlisted in the army and rose through the ranks to lieutenant in just 4 years. Wissmann was eventually convicted of a duel and put to prison, but it wasn't all bad as he met an African adventurer with whom he journeyed to Africa. Wissmann got linked with the German East Africa Company while in Africa, and he received a great reputation from the authorities of the region. Eventually, the indigenous people rebelled against the Germans, and Wissmann's significant military experience proved critical in putting down the insurrection. He was exceedingly effective in his military actions, and he was able to suppress the rebels and restore German rule in a short period of time. Wissmann then colonized the rest of the German colony until his return to Germany. Wissmann, unlike Carl Peters, is said to have treated indigenous people with respect, insisting on justice, regard for customs, and the use of Swahili (the indigenous language). Some refer to him as "Germany's Greatest African," with various memorials honoring his achievements being constructed.
Julius von Soden
Julius von Soden may not be as well-known as the other members of the German East Africa Company, however, he brought an essential commodity to the region: education. Soden was the administrator of German East Africa, and he founded the pioneer school in 1892. Soden believed that a boys' school, free of religious influences, would be extremely beneficial to Germany's position in Africa. Soden provided something helpful to this undeveloped area to help it expand, rather than forcing the local people to labor or grabbing their lands.
Eduard von Liebert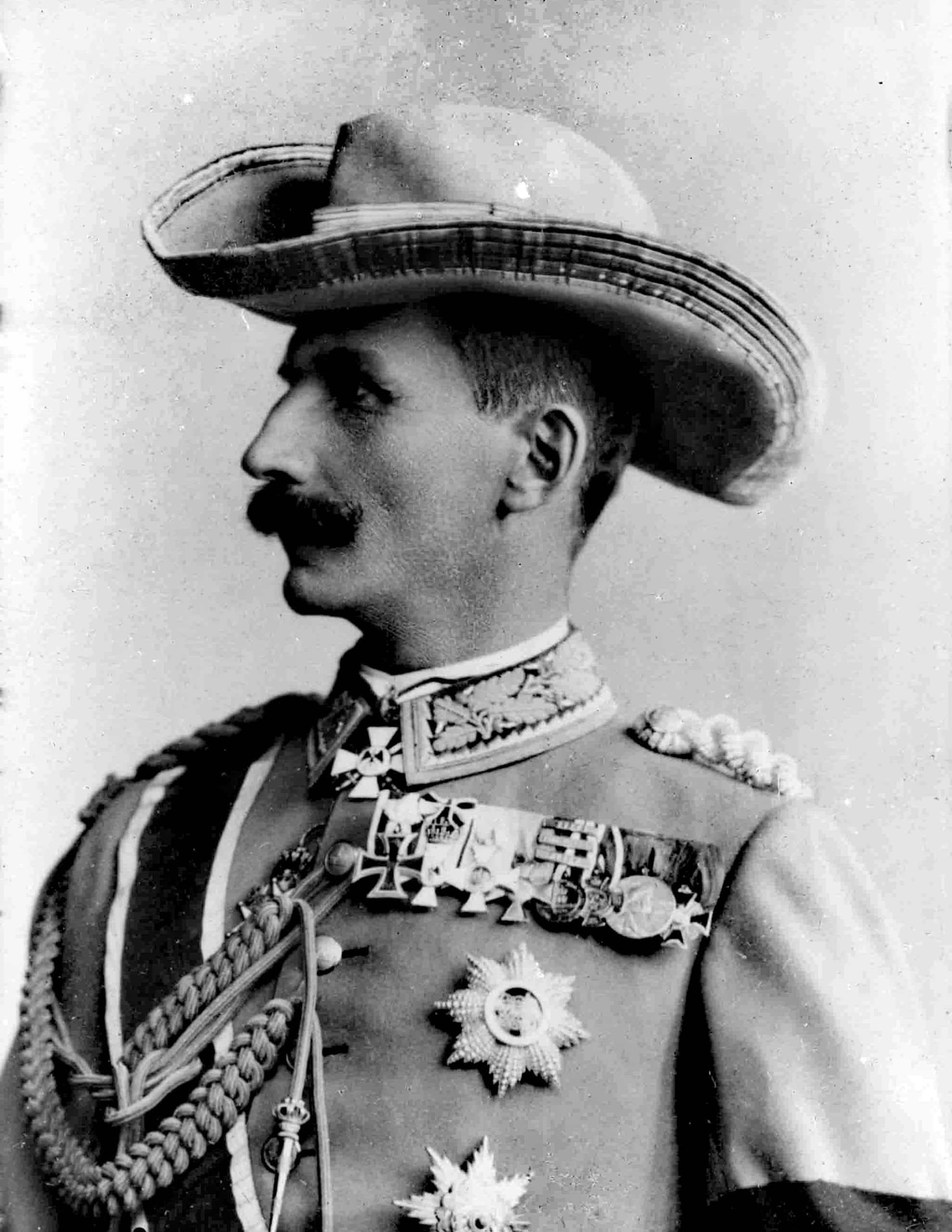 Eduard von Liebert, like Soden, contributed to the development of infrastructure in East Africa infrastructure. East Africa established social facilities, hospitals, railways, and more under Liebert's leadership. The railways, on the other hand, were undoubtedly the most significant. This East Africa generate an abundance of agricultural products, which could now be sent to markets. Railroads were vital for industrial progress at the time, therefore the East African countries got a head start on the neighboring areas thanks to German funding. This massive undertaking took several years to accomplish; it was finished in 1914, twenty-nine years after German colonization began.
Tom von Prince
Tom von Prince was born on 9 January 1866. His father was an English police governor while his mother was German.  He was born in Mauritius, a British island colony. Following his father's death, Tom's mother moved to Germany and enrolled him in a Prussian academy for the young male aristocracy. He eventually joined Wissmann's Kaiserliche Schutztruppe (also known as the Wissmann Truppe) since Europe was tranquil and provided little military development. He loved viewing himself as a hero. By 1890, he was serving as a lieutenant in German East Africa, aiming to take control of 'the Street of Caravans,' which was controlled by the Wissmann Truppe. Tom Prince was dispatched deep north to Lake Nyassa with Wynecken, a civilian antislavery committee representative, after the Hehe had fought and tormented the Germans, resulting in the loss of Commander Emil von Zelewski and several of his soldiers. He met Wissmann here, and he was loaned Bauer, the safari leader of Wissman. With the support of under 20 Atongas and a couple of hundred Sangu, Hehe's sworn enemies, Prince, Bauer, and Wynecken were to surround the Hehe under Mqwawa.
Others
While it is crucial to go into depth about the German East Africa Company's most prominent and talented individuals, it is also vital to recognize that a small group of people could not operate it independently. Several governors, including Heinrich Schnee, Georg Albrecht von Rechenberg, Gustav Adolf vob Gotzen, and Friedrich Radbod von Schele, ensured that it ran successfully throughout the German reign. Several other people assisted in the operation of the colony, including troops who fought to enable Germany to establish colonies in Africa and everyone who worked there on a daily basis. Although a small group of people is given the credit for the firm's and colony's formation, they would never have achieved it without the combined efforts of all the people in the company.
For more articles about Tanganyika click here!