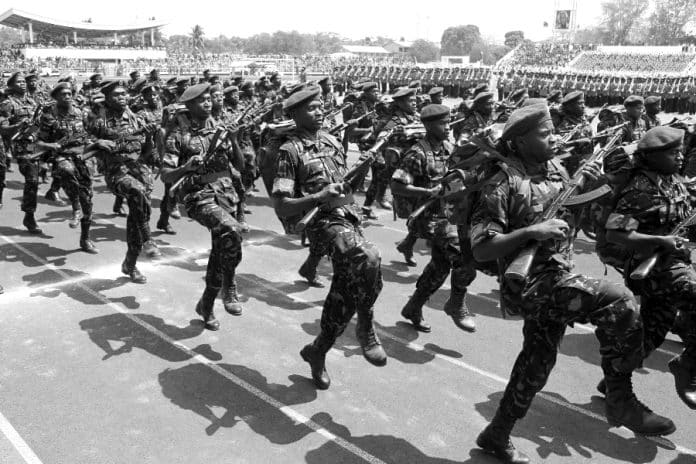 Insight About Tanzania People's Defence Force – TPDF (JWTZ)
The Tanzanian People's Defence Force (TPDF) was found in September 1964, followed by a previous colonial military coup; The Tanganyika Rifles. It was instilled in the battalions of TPDF, from the very beginning, that they are people's forces controlled by civilians. Opposite of its neighbors, Tanzania never faced a civil war or a coup.
TPDF had only one objective, to protect Tanzania and whatever belongs to Tanzania; Mainly to protect political ideologies and the people of Tanzania. As of 2004, the conscript service commitment was two years.
History of TPDF
The existing army was dispersed after a failed rebellion in January 1964. From January 25, 1964, to April 26, 1964, the new army was called the 'Tanzania Military Force.' The government of Tanzania decided that the earlier British model in an independent African state was not reasonable for the current needs. Tanganyika African National Union Youth Wing members were recruited as rookies. From April 27, the military was renamed as United Republic Military Force after Tanganyika and Zanzibar merged.
In the early years of TPDF, the military was less than the 2,000 dispersed Tanganyika Rifles. The Tanzania air force command was still so small in such a way it could be counted on the fingers. The navy was not even founded yet. As of August 1965, the TPDF had only three battalions stationed at Tabora, Nachingwea, Colito Barracks, and a fully unified Zanzibar force of roughly 1,000 soldiers. Nonetheless, the army had grown to four battalions by 1967.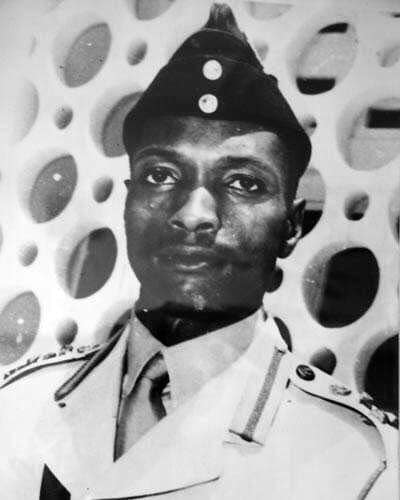 Mrisho S.H. Sarakikya took command of the TPDF from 1964 to 1967. He was trained at Sandhrastha Royal Military Academy. In 1964, he moved up the ladder of TPDF ranks and got confirmed as a brigadier from lieutenant and came to be the force's first commander. Lieutenant General Abdallah Twalipo succeeded him from 1974 to 1980.
According to the International Institute for Strategic Studies, by 1972, the army had 10,000 military personnel, 14 Chinese T-62 light tanks, four infantry battalions, some BTR-152 and BTR-40, 20 T-59, Chinese Mortars, and Soviet field mortars. There was a shortage of spares and parts, and the equipment available was not suitable for use.
The war between Tanzania and Uganda (Kagera war) took place from 1978 to 1979.
IISS registered a force of 45,000 soldiers, eight infantry brigades, three regiment departments, two field mortar troops, a tank brigade, two anti-tank battalions, two anti-aircraft battalions, an Engineer Regiment that was equal in number to a battalion, and a surface-to-air battalion, in 1992. The surface-to-air battalion had SA-3 and SA-6 missiles, and the other equipment included thirty-two 32 T-54/55 main battle tanks and thirty Chinese Type 59 tanks.
Tanzania committed its military power to the SADC Standby Brigade of the African Standby Force in 2007.
Land Forces Command
The then President Jakaya Kikwete officially established the army on March 9, 2009. The Land force command was distinguished from the normal army, and a different commanding officer was appointed to lead it. In 2013, the other half of the division was officially unified as the new branch of the military to supervise the administration and strategic planning of all branches of the military named the Defence Force Head Quarter Command.
Since 2012, the army is being gradually modernized and organized. Most of the inventory is lying in warehouses or is not reliable.
5 × foot soldiers brigades
1 × Tank Brigade
2 × air defense artillery battalions
1 × central logistic/support group
1 × mortar battalion
2 × anti-tank battalion
3 × Artillery Battalions
121st Engineer Regiment
Air Force Command
Tanzania formed its own Air Force named Air Wing in 1965, which became part of the TPDF Air Defense Command. As Tanzania observed an international agreement of impartiality, it bridged the shortage of aircraft and trainers from various countries, especially from the Soviet Union, China, and Canada. By 1978, the Air Wing of Tanzania had 2 MiG-21UMs, 14 MiG-21MFs, 12 Shenyang J-6s (F-6), 22 Shenyang J-5s (F-5), and several types of cargo and training aircraft. Moreover, the country's airforce has SA-7 MANPADS, surface-to-air SA-3 missiles, 36mm or 37mm, and 14.5mm anti-aircraft guns and supporting devices from the ground, entailing early warning radars.

Eventually, the Air Wing was organized into three separate KJ or Kikosi cha Jeshi Brigades. Every brigade for different and specific aspects of air warfare: air defense (603 KJ), technical backing (602 KJ), and aircraft and helicopters. Squadron 601, the combatant aircraft regiment of 601 KJ, was set at Ngerengere Airforce Base (F-6s, F-5s) and Mwanza Air Base (MiG-21s). The Air Defense Command hired nearly 1,000 personnel in 1978.
After Major General Joseph Kapwani retired in January 2016, Major General William Ingram replaced him. At present, William Ingram leads Tanzania Air Force Command. During a visit to Zimbabwe in March 2014, Kapwani lauded Zimbabwe for steadfastly protecting the country's sovereignty despite enduring illegal Western sanctions. He gave this statement on March 12, 2014, at the AFZ headquarters in Harare. At this time, he was on a courtesy visit to Zimbabwe's Air Force Commander Air Marshal, Perrance Shiri. General Kapwani, who was the chairman of the SADC Standing Aviation Committee at the time, said he was in Zimbabwe to share his experiences and brace up ties.
Some of the Tanzanian Air Wing transports continue to serve. However, its Chengdu F-7s and Shenyang F-5s are reported to have flown only on rare occasions due to airworthiness difficulties. The long coastline of Tanzania suggests that transports are also used to watch over coasts.
On November 14, 2013, Jane's Defence Weekly reporter Helmoed-Römer Heitman said that their reliable sources revealed that TPDF replaced its 12 CAC J-7 fighters with 14 new J-7s two are dual-seater, and 12 are one-seater. Delivery completed in 2011. Heitman also revealed that aircraft were completely operative at Mwanza and Dar es Salaam airbases.
Last estimates (2014) show that the Air Force Command of Tanzania has 32 aircraft of 3 different types functional. Air Force Command is believed to be operating 11 fixed-wing attack aircraft, 14 fighters, and seven transport aircraft. On October 1, 2015, Tanzania Air Force Command's K-8 trainer jet uncontrollably crashed into the sea; both pilots died.
The navy utilizes nine fast-attacking craft and 12 patrolling boats.
Naval Command's present commander is Rear Admiral Richard Mutayoba Makanzo.
The Chinese and Tanzanian joint military exercise took place on November 14, 2014, at the Kigamboni Naval Base, in which the TPDF chief, Naval, and Air Force chief, and Chinese envoy, participated. The TPDF and the Chinese People's Liberation Army Navy conducted a joint military exercise on October 16 at Dar es Salaam. More than 100 naval officers and seamen participated in this exercise.
Jane Defense Weekly wrote about this military exercise in August 2017: People's Liberation Army Navy has a destroyer warship, a battleship, and a vessel that visited Dar Es Salam from the 16-20 August. During the visit, rear admiral Makanzo said that there are currently two Marine Infantry companies in Tanzania, both of which were trained by PLAN, and we are planning to train the third one with assistance from China. The admiral explained that the Tanzanian navy was deployed at peacekeeping operations in South Sudan, the Democratic Republic of the Congo, the Central African Republic.
United Nations Missions
As of June 30, 2019, TDPF is involved in the following UN peacekeeping operations:

Leadership
Current Leadership Officers
Chief of Defense Forces (TPDF): General Venance Salvatory Mabeyo
Commander of the Army Headquarters: Brigadier General Mwaisaka
Land Army Commander: Major General J.J. Lover
Air Force Commander: Major General William Ingram
Chief of Staff: Lieutenant General Yakub Mohamed
TPDF Sergeant Major: Warrant Officer Class One (WO1) Martine Peter Kaziro
Naval Forces Commander: Rear Admiral Richard Makanzo
Chief of National Service: Major General Charles Mbuge
For more articles related to the Tanzania army click here!