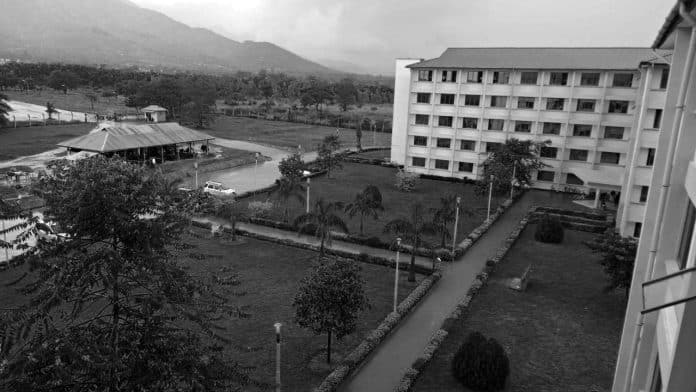 Sokoine University of Agriculture Tanzania – Courses, Application, Alumni and More
The government of Tanzania-owned Sokoine University of Agriculture (SUA), situated in Morogoro, specializes in agriculture. The institution got its name from Edward Sokoine, the country's second prime minister.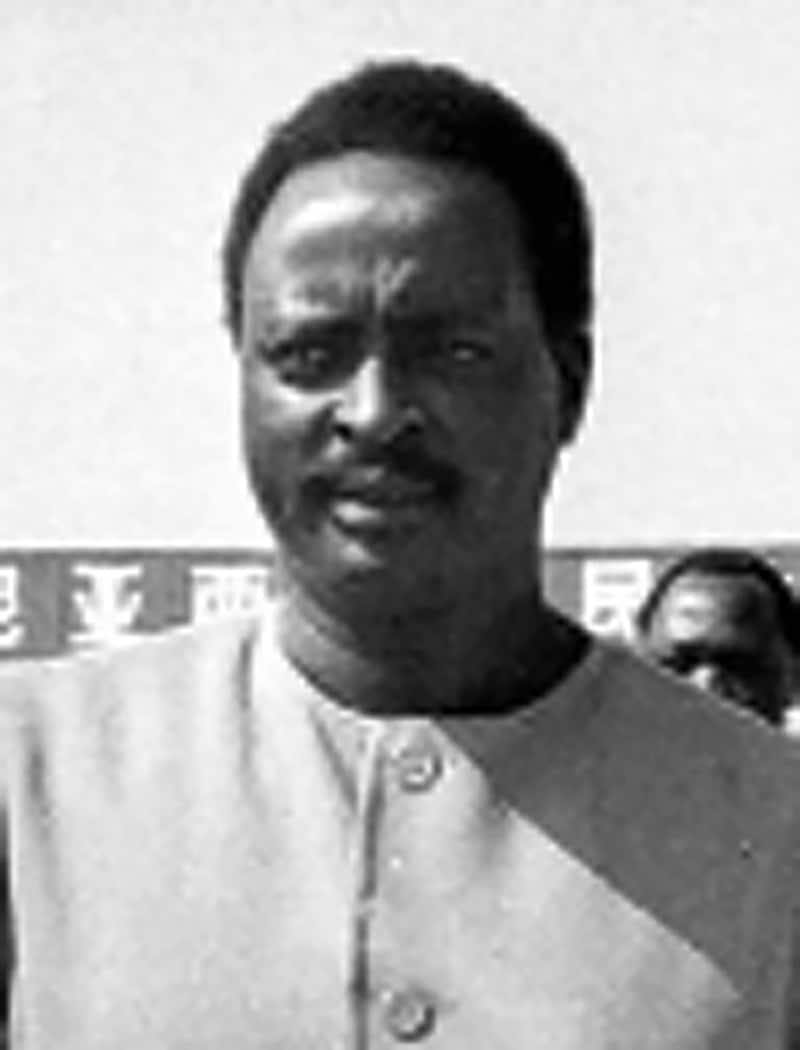 Introduction of the Sokoine University of Agriculture in Tanzania
The establishment of Sokoine University of Agriculture was on 1 July 1984 according to an act of Parliament Number. 6 1984. The centre of Morogoro Municipality is 3.0 km, while Dar es Salaam is about 200 km west of the university. Sokoine University of Agriculture has four campuses, including a constituent college.
These Sokoine University of Agriculture campuses include:
Main campus at Moringe, Morogoro
Solomon Mahlangu campus, Morogoro
Mazumbai Campus, Lushoto
Olmotonyi Campus, Arusha
The six mandates of Sokoine University of Agriculture include customs care, selling, research, outreach, consultancy, and training. Sokoine University of Agriculture offers training leading to obtaining doctorates, masters, bachelors, diplomas, and certificate programmes include Information and Library Science, Records, Archives and Information Management, Animal Health and Production, Laboratory Technology.
Sokoine National Agricultural Library doubles as Sokoine University of Agriculture library and that of the country. The library services the university community plus other stakeholders in agriculture and other related sectors. Undergraduate and postgraduate courses in Information Sciences are available.
Sokoine University of Agriculture Morogoro Tanzania Background
The Sokoine University of Agriculture's history goes back to Morogoro by 1965, after establishing it as an agricultural college with diploma training in agricultural activities. The dissolution of the East African Community in 1970 also led to the closure of the University of East Africa, the only university across East Africa that was offering degrees in agriculture programs.
The Tanzanian government had to establish a domestic institution, leading to creating the University of Dar es Salaam's faculty of agriculture. Sokoine Agriculture College under this umbrella, with a mandate from the University of Dar es Salaam, began offering BSc in Agriculture.
Additional progress went on to develop the agriculture faculty; by 1974, a forestry division was created and by 1976, there was the establishment of a veterinary science division. It inspired the faculty to change its name to "Faculty of Agriculture, Forestry and Veterinary Sciences". With increasing admissions, parliament split the faculty and established an independent university to boost Tanzania's Agriculture growth. Relying on the act of parliament Number. 6,1984, the faculty got university status known today as Sokoine University of Agriculture.
Academics at the Sokoine University of Agriculture
Sokoine University of Agriculture Courses for Undergraduates
Sokoine University of Agriculture teaches students at undergraduate levels to get undergraduate degrees in the following 24 disciplines;
BSc. programmes
Agronomy
Agriculture General
Human Nutrition
Horticulture
Food Science and Technology
Agriculture Economics and Agribusiness
Applied Agricultural Extension
Aquaculture
Animal Science
Range Management
Agricultural Engineering
Wildlife Management
Forestry
Biotechnology and Laboratory Sciences
Education (Chemistry and Biology; Chemistry and Mathematics; Geography and Biology; Geography and Mathematics, Information Technology and Mathematics options)
Bio-process and Post-harvest Engineering
Environmental Sciences and Management
Information Technology
Family and Consumer Sciences
Agricultural Education
Irrigation and Water Resources Engineering
Bachelor programmes
Rural Development
Tourism Management
Veterinary Medicine
Postgraduate Courses at Sokoine University of Agriculture
Sokoine University of Agriculture has the following programmes to award master's degrees in the following 39 disciplines;
MSc. programmes
Agricultural Education and Extension
Agricultural Economics
Irrigation Engineering and Management
Agricultural Engineering
Land Use Planning and Management
Soil Science and Land Management
Crop Science
Food Science
Tropical Animal Production
Human Nutrition
Ecosystems Science and Management
Forestry
Comparative Animal Physiology
Wildlife Management
Clinical Chemistry
Biochemistry
Applied Toxicology
Pharmacology
Veterinary Pathology
Anatomy
Applied Microbiology
Clinical Pathology
Molecular Biology and Biotechnology
One Health Molecular Biology
Public Health and Food Safety
Parasitology
Veterinary Surgery
Epidemiology
Animal Reproduction and Biotechnology
Applied Veterinary Anesthesiology
Master programmes
Veterinary Medicine
Preventive Veterinary Medicine
Applied Agricultural Economics
Applied Cell Biology
Natural Resources for Sustainable Agriculture
Rural Development
Project Management and Evaluation
MBA programmes
Evening Programme
Agribusiness
Doctor of Philosophy
Sokoine University of Agriculture offers PhD programmes according to research areas of specialization and research in soil and water management and coursework.
In-service Programmes
The Institute of Continuing Education (ICE) collaborates with centers, faculties, and other institutes to offer short-term in-service courses to operational and field staff, plus extension services and training to community leaders and farmers. It also handles coordinating outreach programmes.
Other Important Information About Sokoine University of Agriculture
Sokoine University of Agriculture ranking – https://www.sua.ac.tz/university-rankings
Sokoine University of Agriculture online application – https://www.sua.ac.tz/apply-admission-sua-online-application
Sokoine University of Agriculture notable alumni:

Mbarouk Ali
Asinisi Fina Opio
Noble Banadda
Lolesia Bukwimba
Hawa Ghasia
Terezya Huvisa
Selemani Jafo
Titus Kamani
Rosebud Kurwijila
David Mathayo David
Khalid Salum Mohamed
Regia Mtema
Joseph Ndunguru
Anastazia Wambura
Sokoine University of Agriculture address
Sokoine University of Agriculture Logo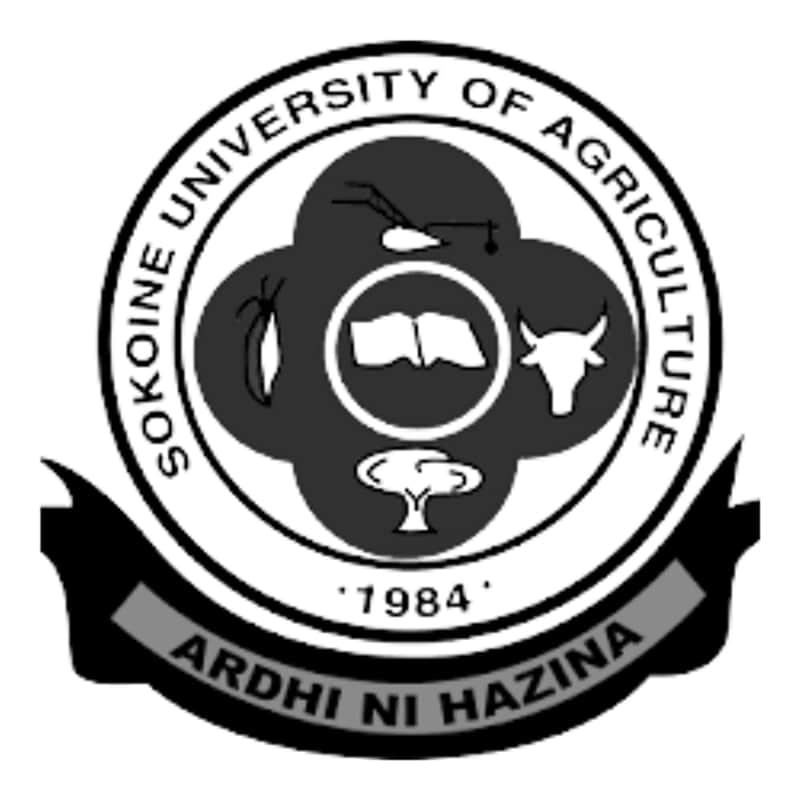 Click here for more articles related to Education in Tanzania!