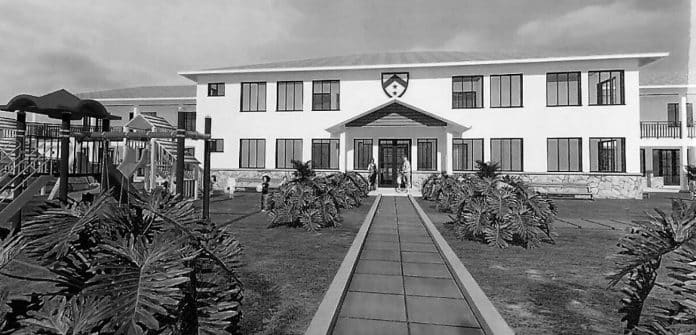 A Quick Snapshot and Review of the Best
International Schools in Arusha Tanzania
Arusha BIS [Braeburn International School]
Overview
I have served in numerous International schools in Arusha for the past 30 years, but Arusha BIS [Braeburn International School] is unique. The pupils make the institution such a lovely place to be, not the magnificent environment, innovative curriculum, or dedicated staff. Our students are caring, diverse and confident. They are welcoming, open-minded, and inspiring. Dealing with them is extremely rewarding.
We represent ourselves as a college with a "family vibe" in all of our material. Smaller classes, two closely connected campuses, and a completely devoted community all contribute to a dynamic learning environment in which our students develop into incredibly confident human beings. Sharing valuable ideas and providing assistance, meditating on experiences, and learning from mistakes are all strongly encouraged.
Our community's variety guarantees that Arusha's BIS students are well equipped to be citizens of the world. Being one of the International schools in Arusha of fifty diverse nationalities, dialects, and perspectives we ensure that our pupil's value diversity. They are inspired and broadened by learning in a real international context. Our pupils are currently enrolled in colleges in 18 different nations throughout the world, demonstrating that our school truly is a gateway to both global and individual achievement." – Alison Rogers, Principal.
Our Approach
Our Vision
Every student is a successful scholar, a self-assured person, and a law abiding citizen.
Our Mission
Braeburn Schools strongly celebrate and value diversity, promoting personal development by being passionately inclusive and among the international schools in Arusha. In a joyful and nurturing environment, we assist our children in finding the satisfaction that comes from learning. Our teachers motivate students to be self-assured persons, responsible world citizens, and effective lifelong scholars.
Braeburn institutions are co-educational, with a multi-national school population receiving International and British curricula and school graduates getting admission to colleges abroad.
International School of Arusha Meru
About Us
Arusha Meru is part of the international schools in Arusha and Arusha Educational & Cultural Society. Our goal is to deliver high-quality educational services in and mostly around Arusha for both domestic and international learners.
On February 11, 1964, the academy opened its doors to 35 students from the Arusha neighbourhood.
Arusha Meru provides high-quality teaching to kids aged 3 to 18. From Early phases to Key phase 5, we follow a specifically modified English National Syllabus and provide the Cambridge International Assessments program.It is the syllabus most international schools in Arusha follow.
Curriculum
Arusha Meru utilizes a modified version of the English National Program. This implies that our program is academically rich in terms of breadth and depth, ensuring that students gain from an international program as well as local and traditional knowledge.
We follow the UK's Early Years Nationwide Framework in Early Years like some International schools in Arusha. It is an amazing period, with much development and training taking place to ensure that all of the kids are happy and progressing well in all aspects of their growth. Primary education (Key Phases 1 & 2) builds on the Early Years Framework. Pupils in our Elementary School focus on the three R's – reading, arithmetic and writing – as well as additional areas of study such as French, art, geography, ICT, History, Kiswahili, sports and music. CPC [ Cambridge Primary Checkpoint] is meant to test students at the conclusion of Key Phase 2.
Secondary school is separated into two broad phases: Key Phases Three and four. Students in Key Phase three (Years 7, 8, and 9 years) follow a modified British National Curriculum to help them prepare for Key Phase Four courses (IGCSE). Like our elementary students, they will have to continuously be taught the three Rs and other specialized primes of learning. Cambridge Lower High school Checkpoint assesses students at the conclusion of Key Phase 3. Our Key Phase 4 curriculum is based on the Cambridge IGCSE topics, which are classified into five subject areas: (1) Sciences, (2) Creative and Professional, (3) languages, (4) Mathematics, and (5) Humanities and Social Science. Students must take 2 different languages as well as one course from each group. Subjects seven as well as eight, can be chosen from any one of the five subject groupings. Our 6th Form program, on the other contrary, is broad and covers a variety of A Level courses. Accounting, chemistry, sociology, and psychology are all included.
United World Colleges East Africa
The school, originally known as the International College of Moshi, was Africa's first IB World School when it joined the UWC network as United World College Eastern Africa in 2019. We are the world's 18th UWC school and the 2nd in Africa.
International School of Saint Constantine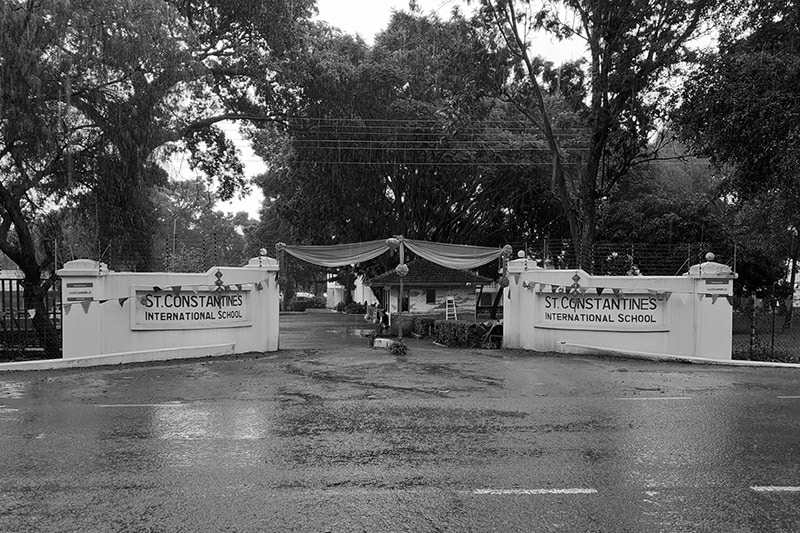 Saint Constantine's International Institute welcomes you.
A Round Square member.
Saint Constantine's International is a British-style co-educational boarding and day international school with 580 pupils (including seventy-five boarders] from above Thirty countries. It is one of the international schools in Arusha.
The school is split into three departments: Nursery (ages three–to four), Primary (Years one – to six), and Secondary ( seven-thirteen years]
Distributed across two campuses.
Why Should You Attend Saint Constantine's International?
We are a cheerful, high-achieving British education school with a Tanzanian core like other International schools in Arusha. This is the place where great future leaders are developed. Our joyous school is based on the idea that students build a strong self-belief because they're suitably pushed through high-quality learning and teaching every day. This means that students learn to fend for themselves, be tough, and persevere when faced with adversity. As a result, students become self-directed learners who are well prepared for leadership and life in the 21st century.
Kennedy House International School
Our Ethos
Kennedy House is a warm and inviting, safe and joyous school where kids are challenged and nurtured by an advanced, adaptive and relevant curriculum. Like various international schools in Arusha, it is devoted to raising youngsters as lifelong scholars who exhibit integrity, discipline, compassion, and creativity in collaboration with parents.
We provide each child with several opportunities to excel, prosper, and build confidence while also recognising their accomplishments along the way.
By offering a holistic education that allows them to grow academically, socially, emotionally, and physically, we expect our students to comprehend, contribute to, as well as flourish in today's world.
The school culture, which is identical with many international schools in Arusha and its larger setting in Tanzania are critical components of children's schooling, and our students and staff value diversity.
Our Goals
We aspire to:
Foster a real joy of studying in both playing and working

 Deliver an expanded curriculum complemented by a comprehensive extra-curricular training program that enhances the whole kid

 Create a safe, caring, disciplined, and welcoming atmosphere for children to grow, excel and prosper.

 Develop a community that is accepting, inviting, and multicultural, and one that values diversity as well as individuality in its members

 Appreciate the significance of teamwork and communication between all Kennedy House students, faculty, and parents

instill in all of our students the qualities that will prepare them for the complicated problems of the today's world

 To enlighten students so that they will be able to make significant contributions as grownups to the communities in which they reside.
Our Vision
Our objective is of an institution that educates students for a fast-changing world in which qualifications are not the sole criterion for success.
Students at Kennedy House will be tomorrow's torchbearers, and they will require a varied range of abilities and attributes to excel. They will be considerate, caring, resilient, and aspiring. We want children to be self-sufficient, cooperative, adaptive, and confident in how they interact with others. Most of all, our students will have a 'development mindset,' which will enable them to turn obstacles and disappointments into springboards as well as opportunities.
Our onward-thinking institution will attract exceptional tutors from everywhere around the globe who will motivate and push our students. We will invest directly in their career development and support.
Parents will participate actively in their children's schooling and will help the school achieve its goals. Parents will feel welcomed at school and will understand that their opinions are acknowledged and appreciated.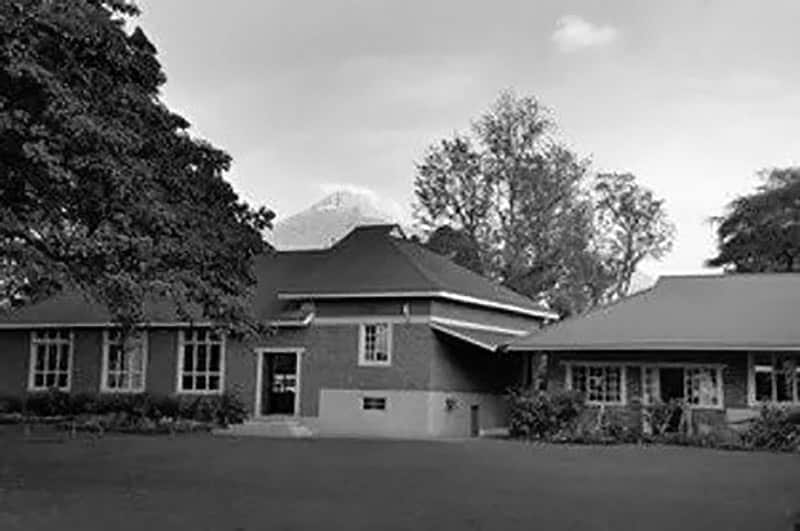 Feza International Academy – Arusha
About Us
The IMEF [Ishik Medical and Education Foundation] is pleased to provide foreign education in Arusha, Tanzania. It is among the international schools in Arusha that has expanded significantly in recent times and now provides high-quality international learning for both Primary and Kindergarten pupils. Our Kindergarten education system is based on the UK EYFS [Early Years Foundation Stage] Program. At the same time, our Primary program is adapted to the Cambridge Primary Course content of CAIE [Cambridge Assessment International Education]. As a consequence, our students benefit greatly from generations of educational experience aimed at effectively preparing them for the problems they will confront in their educational journey and beyond.
Kindergarten
The EYFS [Early Years Foundation Stage] framework promotes an integrated practice in early learning as well as care by emphasizing seven distinct areas of development and learning:
 Language and communication development

 Physical advancement.

 Personal, emotional, and social growth

 Literacy development.

 Knowledge of the world.

 Design and expressive arts
Furthermore, the EYFS lays emphasis on four topics that explain the characteristics of practice upon which the EYFS is based:
 A Distinctive Child

 Positive Relationships

 Enabling Environments

 Education and Development
Primary Learner Characteristics
In addition to using the Cambridge curriculum like other international schools in Arusha & assessment criteria for Math, Science and English, we also understand that students have to acquire attitudes and interpersonal skills as well as academic ability throughout their schooling in order to achieve success at the university and in the workplace. The five highlighted learner traits that we hope to instill in our pupils are:
 At ease dealing with ideas and information, both theirs and that of others

 Self-reliant, responsive to, and considerate of others

 Reflective learners who are improving their capacity to learn

 Creative and prepared for new and emerging challenges

 Socially and Intellectually engaged, prepared to make a change
Club Activities
Extra-curricular exercises allow our students to gain new skills, try new activities, develop skills and strengthen existing knowledge, share adventures with new mates, and form relationships with caring adults. At the moment, we provide a wide range of activities to engage and thrill our students, such as art and crafts, robotics, music (dancing and singing), team sport, culture and tradition, environmental awareness, cooking, well-being and health (skipping, yoga] charity and many others.
Collaboration
We are adamant that permitting students to collaborate provides an invaluable opportunity to exhibit engagement with a specific topic or field that goes further than simply studying for an examination. Integrating research projects into the learning and teaching process allows students to strengthen problem-solving abilities and critical thinking, the ability to create and come up with new ideas, communication and teamwork skills, and the chance to reflect more objectively. Improving these abilities in different International schools in Arusha will be critical in educating students to be competent as well as highly inspired life-long adult learners in the twenty-first century.
Golden Time
Golden Time is a positive behaviour management method in which all of our Primary students and Early Years gather together and socialise, doing special, delightful exercises that aren't available at other times of the school week. As a vital part of the school's rules of rewarding healthy behaviours, a variety of events, activities, assemblies, ceremonies, performances, and so on are thoughtfully organised and delivered.
The House Point Method
Every scholar is assigned to one of our 4 Cabins: Wind, Earth, Water and Fire. Students are mainly focused on obtaining House Points (either collectively or individually) during each term for either good academic achievement or noteworthy services to the school environment. In the following manner, the House Point Method gives outstanding chances for pupils to become thoroughly involved in their own educational experience:
 Rewarding System (such as Weekly Star award)

 Community and belonging

 Every pupil has the chance to contribute.

 Stimulating creativity and curiosity

 Experimenting with new ideas as well as competing in new arenas

 Leadership and accountability
Why Enroll with Us?
We strongly feel that providing an inclusive, nurturing and safe environment, globally recognised standards of learning and teaching, and a diverse range of recreational activities provide our pupils with a strong foundation from which to develop as lifelong adult learners and global individuals in the twenty-first century.
Sunflower International Institute 
Welcome to Our Campus
Although there are many International schools in Arusha but, among the ones that are co-ed daytime school is Sunflower International. It is mixed-age and serves children aged 0 to 5. We use the UK Curriculum in conjunction with the Tanzanian Official Curriculum.
Our Mission
To develop a child's discipline, self-belief, and academic excellence.
Our Approach
Early years
Our Focus
Focuses on innovative learning techniques designed to improve the physical, educational and emotional characteristics that are advantageous to a child's growth.
Pre-Primary Education
Our Coursework
Our curriculum conforms to the minimum studying competencies mandated by the Ministry of Education in Tanzania to all International schools in Arusha. These are the lower limit of required learning objectives\goals, program areas (subject areas), and curriculum areas (topic areas) for the regular kindergarten program that are required for the United Republic of Tanzania school system.
Admissions process
 Mathematics

 English

 Science
The Department of Education also specifies a class schedule that is applicable to all international schools in Arusha with a set number of study hours weekly for each subject. The Sunflower International Educational program exceeds the weekly requirement for Mathematics, English, and Science.
Learning Approach
Our educators use a centre-based strategy. Students will function hand in gloves in small teams in addition to full classroom activities. Our main-based classroom is partitioned into topic areas for the activities listed below.
A Sunflower's Life
Meals and beverages
During the school day, Sunflower International provides students with two meals every day: morning treats and lunch.
These foods are included in your tuition. Our menu is designed to provide students with a well-balanced diet. We ask that parents of young kids with unique dietary needs notify us of their baby's needs so that appropriate arrangements can be created for them.
Sunflower International is one of the international schools in Arusha that is co-ed day school. We're a mixed-age school that serves children aged 0 to five. We use the British Education system in conjunction with the Tanzanian State Curriculum.
Useful Links
 Admissions Procedure

Visit Us

 Fee Structure for Download
Contact
J +255 784 957 611\00255 767 530 088\+255 789454051
Moshono, Arusha [Tanzania]
International Christ Church School
Instructing the Whole Child
Christ Church International is a thriving kindergarten and primary school among International schools in Arusha, Tanzania's big city. It offers high-quality Christian teaching to students from across the globe. It has scholars from more than fifteen different countries at the moment of drafting, and we know that this diversity positively impacts our students' learning experiences!
We provide an international educational system for students aged 3 to 14 that fulfils UK National Curriculum guidelines. Our tutors are well-educated and enthusiastic about educating your children!
We have kept our fees low so that each family can provide their children with a high-quality international education that is obtainable from all the international schools in Arusha.
The English Diocese of Mt Kilimanjaro owns our school. We appreciate the spiritual direction and prayers of our church members.
Learning and Teaching
We hope that all of our students depart CCIS with a strong desire to learn! Our tutors teach interactive classes that engage all learning techniques. They also attend professional advancement training programs on a regular basis to stay current on best teaching practices. This training is undergone by tutors in different International schools in Arusha.
Students at CCIS learn fundamental subjects such as sports, Kiswahili, music, and Tanzania's official language. Religious education is also taught to upper primary students. All learners have the option to choose electives, borrow books from the well-stocked library at school, and take part in daily prayers as well as meditation time.
Location
Our school is in Sakina's Kwa Iddi neighbourhood. Take Namanga Highway towards Namanga, take a right turn onto Kwa Iddi Route and continue straight till you see our school logo and school signpost on the right.
We warmly invite you to come and visit our distinct campus!
More Information About Us
Curriculum
Our curriculum complies with the UK National Curriculum's legal guidelines which is also used by various international schools in Arusha, with some adjustments for our African context. To meet the desired needs of each specific child, we use a merged class model with topic-centred learning. We run bilingual classrooms and promote multilingualism.
School Times
Monday through Friday, 8:45 am. – 3:15 pm.
Kindergartners may leave at any time after 12:00 or remain for naps until 3:15 pm.
For more articles related to Education in Tanzania, click here!