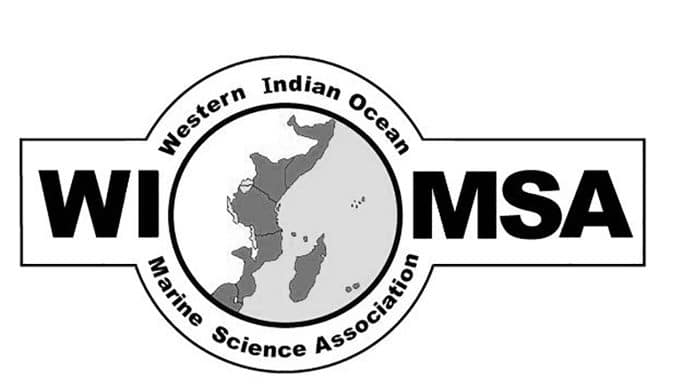 Snapshot: Western Indian Ocean Marine Science Association (WIOMSA)
The WIOMSA [Western Indian Ocean Maritime Science Association] is a regional specialist, nongovernmental, nonprofit membership organization based in Zanzibar, Tanzania. The organization's mission is to promote educational, scientific, and technological advancement of all aspects of maritime sciences throughout the Western Indian Ocean region [Mauritius, South Africa, Somalia, Mozambique, Comoros, Kenya, Seychelles, Madagascar, Tanzania, and Réunion [France]], with the goal of sustaining the use and preservation of the region's marine resources. The organization has roughly 1000 individual members and 50 institutional partners from both in and out of the region.
Coastal practitioners, marine scientists, and institutions active in promoting maritime science research and innovation make up the WIOMSA organization's multidisciplinary membership. The association:
Develops and fosters inter-institutional connections within and outside the area by providing a place for communication and information exchange among its members.
Offers research grants to assist marine research.
Creates initiatives to help maritime scientists and coastal managers improve their skills.
By conducting seminars and meetings on the discoveries and policy implications of research, the organization strives to foster policy dialogue on important issues.
WIOMSA [The Western Indian Ocean Maritime Science Association] fosters maritime science research through the MASMA [Marine Science for Management] and MARG [Marine Research Grant programs]. Marine Science for Management is a competitive research funding program that supports regional research as well as the organization of training courses and workshops.
Marine Science in the WIO [Western Indian Ocean] Region
To recognize and define priority environmental issues as well as alternative solutions and strategies, coastal and marine management requires technical and scientific information on both natural [biological, chemical, physical, and so on.] and social [perceptions, organizations, economic and cultural values, knowledge, etc.] processes. As a result, it's critical to have access to relevant environmental data for assessing the effects of current and planned activities, as well as a solid scientific foundation that can adapt to the changing requirements of environmental management agencies and society in general. However, experience has shown that knowledge gathered is frequently misused in managerial processes.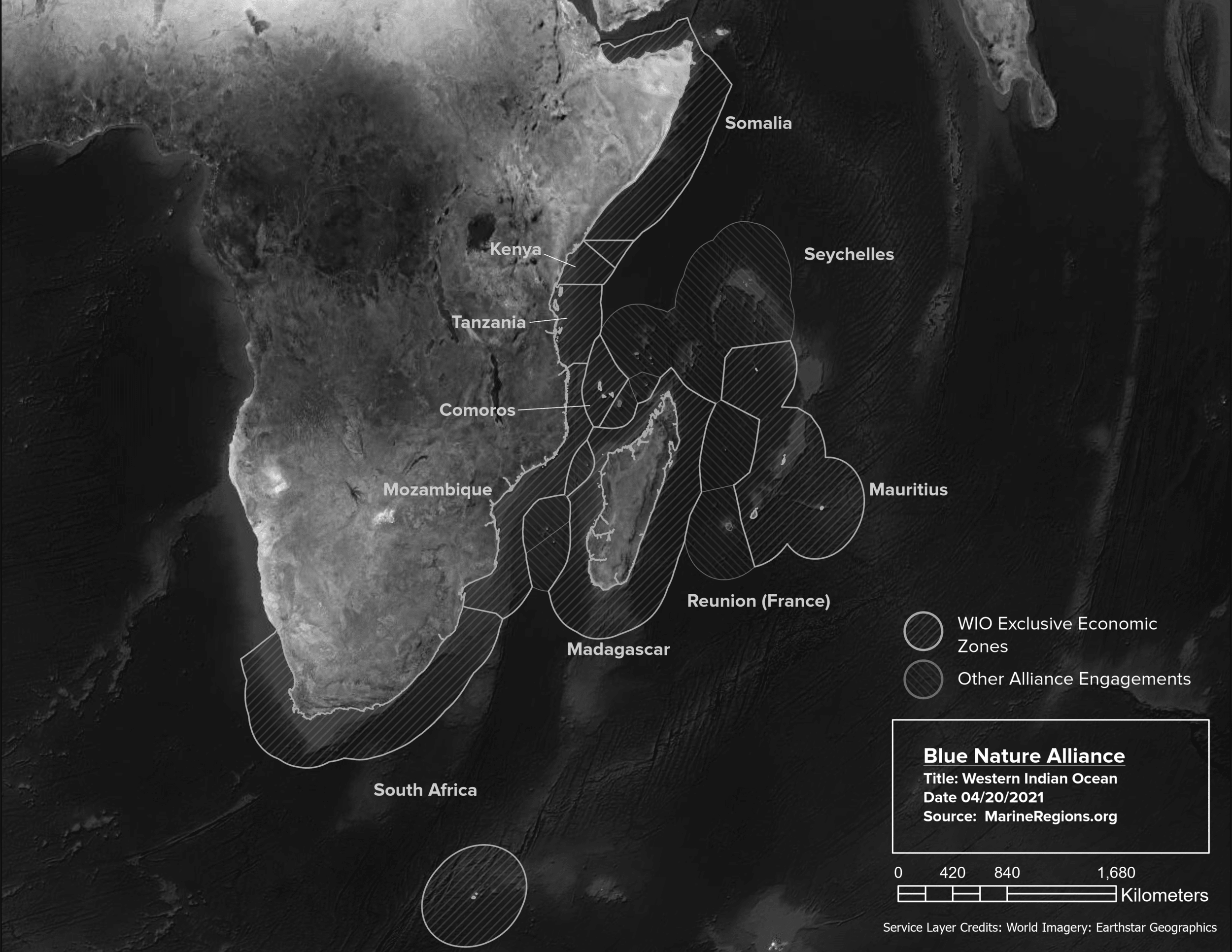 Over the last two decades, the WIO [Western Indian Ocean] region has experienced considerable growth in research studies on many aspects of the marine and coastal environment at the domestic, regional, and national levels. As a result, the knowledge base in these environments has grown, as has public awareness of crucial maritime and coastal issues. Many disciplines' research capacities have also been improved.
A number of significant efforts have recently been implemented at both the regional and national levels, with the objective of improving both management and understanding of the maritime and coastal environment. Government efforts, combined with donation-supported projects and programs, have enabled nations in the region to significantly improve their marine and environmental management. The cumulative impact of such measures can be seen in the fact that all governments in the WIO district have begun to adopt integrated coastal zone control and create legislation and policies aimed at these coastal and marine environments to varying degrees. Governments have set up dedicated teams to deal with coastal and maritime issues in several circumstances. Furthermore, a number of maritime protected zones in priority regions have been established.
Despite these efforts, coastal and marine environment management in the Western Indian Ocean remains a problem. While most nations in the WIO area have put in place legislative, regulatory, legal, and institutional frameworks to protect and manage the coastal and marine environment, most governments have not been able to reverse the trend of coastal and marine ecosystem deterioration. This is due to a variety of circumstances, including, but not limited to, ineffective, inappropriate, and insufficient governing systems. Inadequate policy and legislative frameworks, limited institutional capability; inadequate funding mechanisms; poor awareness; as well as improper knowledge management are all examples of governance flaws.
Government-affiliated research centers, Universities, regional and national NGOs, and researchers from outside the region conduct the majority of research in the WIO region. Other organizations' research is not always connected to the requirements of management authorities, with the exception of research programs done by Government-affiliated research centers. Government-associated research centers such as the KMFRI [Kenya Maritime and Fisheries Research Institute], TAFIRI [Tanzania Fisheries Research Institute], and Mozambique's IIP should be governed by the management strategies of the departments or the Ministries to which they are associated.
WIOMSA's strategic goal and priorities are as follows:
Encouraging research excellence by assisting in formulating and updating a regional research agenda, promoting research quality improvements, and fostering critical mass development of exceptional scientists across all relevant disciplines.
Developing knowledge in order to achieve effective management and long-term development.
Increasing public awareness and improving access to relevant information and knowledge.
fostering collaboration, networking, and knowledge exchange among researchers, managers, and local communities; and
Promoting and campaigning for policies and practices that are appropriate.
WIOMSA's activity was initially focused on three program areas based on these priorities: capacity building, scientific research, as well as communication and extension, with a current concentration on information dissemination, capacity development, collaborations, and networking. WIOMSA's operations are divided into five broad programming areas in this regard.:
Capacity Development
The overall purpose of the organization's capacity-building program is to improve scientists' and practitioners' managerial and technical capacity, as well as their professionalism, in order to tackle the current and future problems of marine and coastal management in the Western Indian Ocean area and beyond. WIOMSA and its stakeholders are at the forefront of developing unique and ground-breaking capacity-building programs that have been widely replicated in other parts of the world. The capacity-building program includes long and short-term training courses, the creation and dissemination of practice materials and equipment, and technical assistance to organizations, such as the recent international training program on mangrove ecosystems. WIOMSA has supported professionals from the region to pursue Masters and PhD degrees through its MASMA [Marine and Coastal Science for Management] Program. In contrast, the MARG [Marine Research Grants] Program has offered partial assistance to individuals enrolled at universities in the area to enable travel for scientific purposes.
Scientific Research
WIOMSA employs the Marine Research Grants and Marine and Coastal Science for Management competitive grant programs to address priority challenges, improve research quality, and increase research output in all relevant departments. MASMA is intended to assist regional research as well as the organisation of training courses and workshops, as well as the publication of manuals and books.
The MASMA Program offers two types of competitive research funding: the "Open" Competitive research funding program, which covers any subject area within the prioritized themes as proposed by candidates, as well as the "Commissioned" Competitive research funding program, which covers a specific subject area that emerges as crucial during the program. The Programme Committee comes up with ideas for 'Commissioned' grants.
The Marine Research Grants strives to provide a dependable and flexible framework for young and future scientists to share their thoughts into research initiatives, as well as the opportunity to present research findings at various regional and global platforms. MARG funding are divided into three categories: MARG 1 [research], MARG 2 [travel to laboratories outside your region for data investigation], and MARG 3 [travel grant to take part in conferences].
Information Dissemination and Communication
WIOMSA's key operations include information distribution and communication, which are incorporated into all of the organization's goals. WIOMSA's information distribution and communication strategies include the publication of books and manuals, regional journal and peer-reviewed articles, magazines, policy briefs, flyers, and brochures. As well as the creation of CD-ROMS, DVDs, and television programs to meet the demands of a diverse audience. News and announcements are posted on the WIOMSA website and blog. Significant hubs for information exchange and dissemination include events like the yearly WIOMSA Scientific Symposium.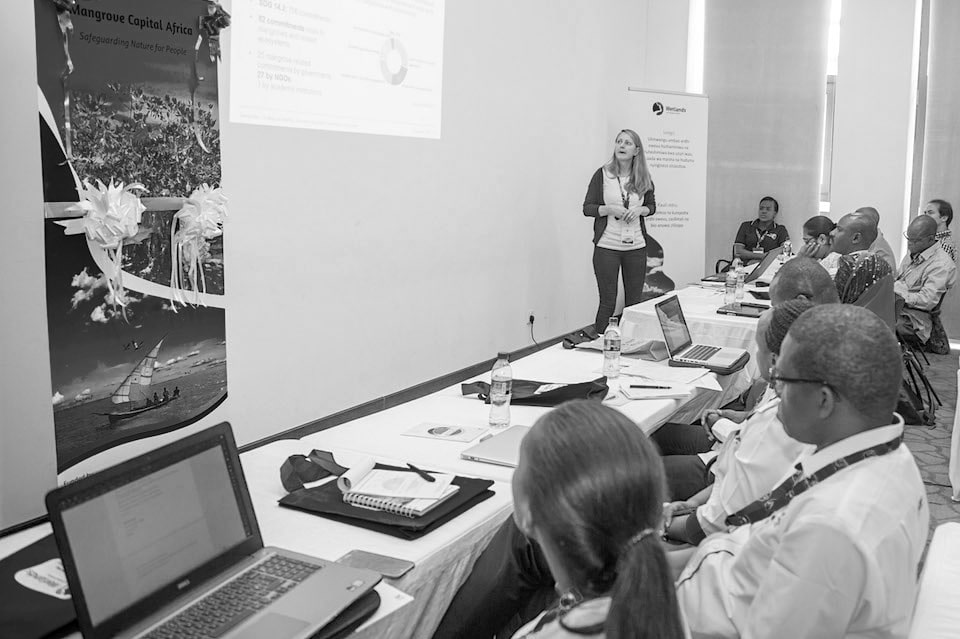 Partnerships/Networking
WIOMSA promotes partnerships and networks through a variety of strategies, including linking different scientific domains, e.g. connecting natural and social sciences through the competitive funding programme; institutional partnerships outside of the academic sphere where a number of science-policy initiatives have been made possible, for instance, through WIO-C, a network of marine conservation implementing agencies, Nairobi Convention [2009, Nairobi Convention UNEP and Nairobi Convention Secretariat as well as WIOMSA]; and interconnections across geographic boundaries, such as the WIO-COMPAS Program with the University of Rhode Island's Coastal Resource Centre and Memorandums of Understanding with various organizations, such as Odinafrica.
WIOMSA facilitates networking among researchers and between scientists and other stakeholders in and around the community through its activities. Most of WIOMSA's activities are conducted in collaboration with national, regional, and international organizations, such as The Nairobi Convention.
MASMA Project
The MASMA [Marine and Coastal Science for Management] program, which was created in 2000 to provide financial support and technical support for marine and coastal research, capacity development, and research results communication in the WIO region, is the region's 1st competitive research funding mechanism. The MASMA program aims to contribute to the region's knowledge base on coastal and marine environments, raise awareness about important issues, coordinate and conduct national and regional research activities, and disseminate information and evidence to support the sustainable use of marine and coastal resources. The MASMA initiative is also seen as a viable strategy of bolstering and maintaining regional research capability in crucial research areas critical to the WIO region's long-term coastal resource management.
MASMA promotes regional cooperation in research among experts from different nations in the region, as well as partnerships between researchers from within the area and outside the region, through encouraging and supporting multi/trans-disciplinary research activities. It also aims to improve regional researchers' professionalism and expertise in planning and coordinating local research projects.
MASMA provides an excellent framework for collaboratively and structurally addressing the region's pressing environmental concerns.
MASMA offers a variety of advantages as a regional program.:
With limited personnel capacity and financial resources to sponsor surveys at the national level, the Marine and Coastal Science for Management as a regional program allows nations in the area to access funds and human capability that they would not otherwise have been able to mobilize.
The MASMA initiative helps regional experts get access to worldwide research and networks, which leads to the globalization of their research work and institutions.
WIOMSA financed at least forty regional projects between 2000 and 2011, contributing to a greater understanding of the region's maritime and coastal environments and raising awareness of crucial management issues. However, outside of project teams, the outputs and results of these initiatives are unknown because there has been no plan, both at the WIOMSA and project level, to use these initiatives as flagships to raise their visibility WIOMSA's.
In the current stage, 6 projects have been endorsed so far covering subjects ranging from adaptation to weather change at the community and local government level; incorporation of science into MPA management; and connecting marine science, traditional knowledge, and cultural perceptions to create future maritime management frameworks using spatial simulation devices and fun educational games; identity and effectively integrated management of dugongs and their environments; use of the adaptive management method to construct the capability of communities to enforce fisheries management interventions, as well as assessment of the extent and impacts of bycatch in fisheries activities across the area.
These initiatives are not only multidisciplinary, involving natural and social scientists at various levels from the community to the regional level, but they are also implemented in all WIO countries except Somalia. And involve research institutions, nongovernmental organizations, management authorities, and the private sector. Furthermore, all of these initiatives have created coherent communication and distribution plans that outline how their results and outputs will be conveyed to potential end-users such as the policymakers, the general public, and the research community.
Other Important Information
WIOMSA journal – https://www.wiomsa.org/publications-2/wio-journal-of-marine-science/
For more articles related to Manufacturing and Business in Tanzania (Trade), click here!