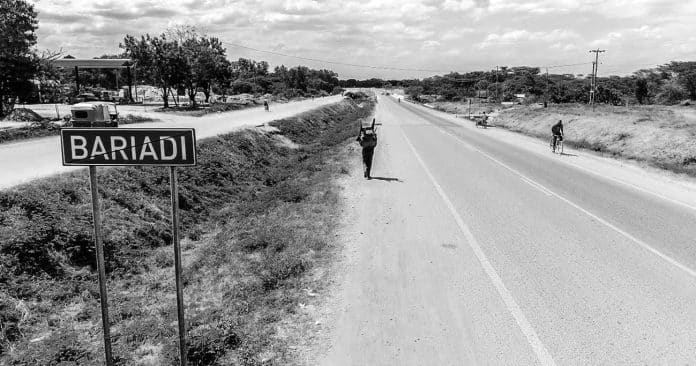 Bariadi Tanzania: Location, Population, Climate, Transport and More
Bariadi is a town in Tanzania and the capital of the Simiyu Region. The town is the administrative seat of the District of Bariadi. Also, Bariadi refers to Bariadi Ward, which is an administrative unit within the district.
Location of the Bariadi District
Bariadi Town is found in the Tanzanian region of Simiyu in the Bariadi Ward of Bariadi District. Bariadi is roughly 89 miles (144 km) east of the closest large city, Mwanza. Another big city, Musoma, is located roughly 103 miles (166 km) north of Bariadi. The town's coordinates are: 33°59'22.0″E, 02°47'31.0″S (Longitude:33.989444; Latitude -2.791944). The town sits at an average elevation of 4,173 feet (1,272 meters) above sea level.
Bariadi Simiyu
Overview
In 2012, Bariadi was promoted to a Town Council position. The town council includes an area measuring 338.50 square miles (876.71 sq km). It is made up of ten wards: Sima, Bariadi, Bunahmala, Somanda, Nyangokolwa, Malambo, Guduwi, and Nyakabindi.
According to the town's satellite map, Bariadi has many secondary and primary schools, churches of different denominations, some restaurants as well as branches of two of the biggest banks in Tanzania; National Microfinance Bank and CRDB Bank.
Population
As established in 2012, the total population of the ten wards that make up Bariadi Town Council was 155,620. Of this figure, 81,772 (52.55%) were female, while 73,848 (47.45%) were male. According to the national census held in 2012, the yearly population growth rate was 2.05%, and the average household size was 6.4 individuals.
Climate
Bariadi experiences two seasons – a wet season that starts around the middle of October and ends in mid-May (often with a dry period in January) and a dry season that starts in the middle of May and ends in the middle of October. Yearly total rainfall average ranges between 24 inches (600mm) and 35 inches (900mm).
Bariadi T
ransport
The tarred 229 miles (368 km) Shinyanga-Isebania road runs through Bariadi in a generally north-south direction.
Other Important Things to Know About Bariadi
For more articles related to regions of Tanzania click here!