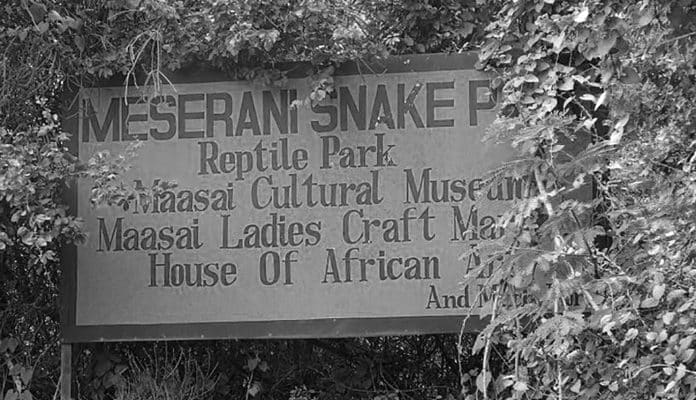 Meserani Snake Park Arusha Tanzania: Overview, What to Expect and More
Tanzania's Meserani Snake Park offers an excellent opportunity to see a variety of snakes.
Meserani Snake Park is a gem for both locals and visitors alike, an excellent source of entertainment and relaxation. To go to the Serengeti National Park and the Ngorongoro Crater, you'll have to drive about 25 kilometers west of Arusha.
Learn about the world's most dangerous snakes, such as the Egyptian Cobras, the Black and Green Mambas, amongst others, during a guided tour around Meserani snake park. Take a picture of yourself with a real live snake. Get up close and personal with a young crocodile as you watch the three-meter-plus crocodiles at feeding time.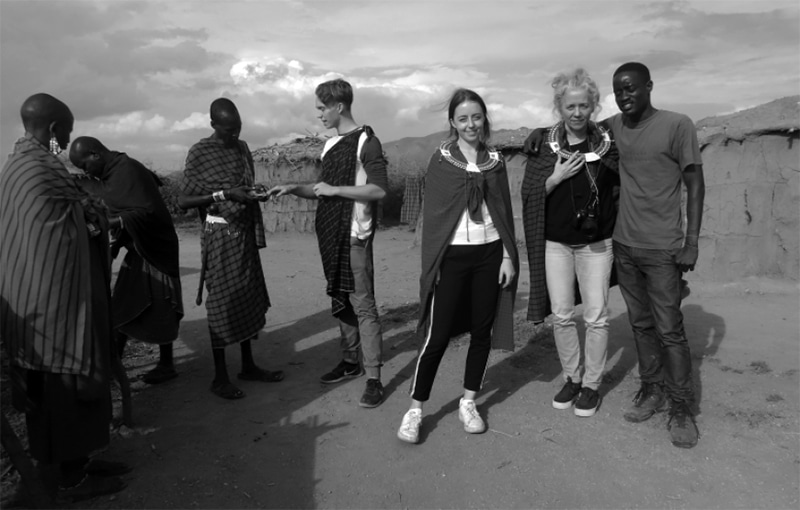 Your Maasai guide can also take you on a fascinating tour of the Maasai Cultural Museum, which is open to the public. It's possible to glimpse how the natives learn to read or write in various ways at the Free Education Center, which serves the local Maasai population. There is also a free medical clinic at Meserani Snake Park, which serves more than 1,000 locals each month. After a long day of exploring, relax in the camp's fully equipped campsite and BBQ area, as well as the pub's famed full bar.
Meserani Snake Park History:
What We've Been Doing
When BJ, Lynn (Ma), Wade Bale, and Deon Naude moved to Meserani from South Africa in 1993, they started the Meserani Snake Park. For Wade and Deon, a reptile park on one of Tanzania's most popular tourist routes looked like the perfect fit. Only 25 kilometers from Arusha, the Bales and Deon purchased 10 acres of land in Meserani without any grass or trees; fortunately, they had water nearby. 
They began rejuvenating the previously dormant ten acres after obtaining this crucial component. Since then, hundreds more trees, plants, and animals have been added to the park. Approximately 50 natives are presently employed in Meserani Snake Park area.
A free medical clinic and a home for four orphans are among the ways they help the local community. Aside from that, Meserani snake park oversees an adult education center and helps construct new classrooms across the neighborhood school.
Things to Do and See at the Meserani Snake Park
Meserani Snakes
Snakes from Eastern and Southern Africa can be found in Meserani snake park, including the Black Mamba, the Red, and Black Spitting Cobras, and the African Python, all resident there. Approximately 48 snakes can be viewed.
Meserani snake park entrance fee – approximately $20USD per adult as of year 2022. But verify with the site in case there are changes http://meseranisnakepark.com/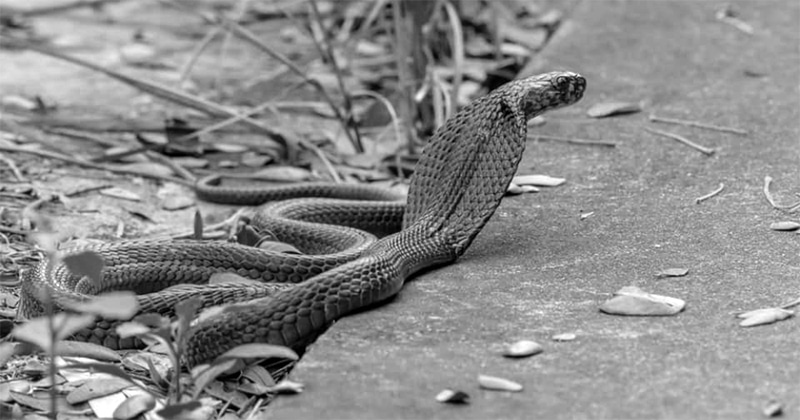 Also present at the park are Tortoises, Monitor Lizards, and Crocodiles, as well as orphaned or injured birds that would not survive in the wild if released. Those interested in learning more about some of Africa's lesser-known yet deadly predators should visit Meserani Snake Park.
The Museum of Maasai History and Culture
Dedicated solely to Maasai history and culture, the Maasai Cultural Museum it's called. A Maasai warrior can take you on a personal tour of the Maasai museum. He will show you how they build their mud-boma structures and the male and female circumcision rituals. You won't forget it for the rest of your life.
Meserani Snake Park Camping Ground
Meserani Snake Park campsite is an oasis in the center of Tanzania's Maasai Land, whether you're passing through on your way to or from the Serengeti or Ngorongoro Crater. A fully equipped campground allows you to relax. The benefits of having a shower that is both hot and clean cannot be overstated. It is a birdwatcher's paradise with over 60 species living in the area.
One Can Go by Camel
There is a camel provided for each person at Meserani snake park for 2000 Tshs.
Crafts and Artisanal Products Market in Maasai
You'll visit the Maasai Crafts Market after your tour of the cultural museum is over. Visitors can tour 13 traditional Maasai sheds and see Maasai women produce their vibrantly colored jewelry in the hamlet market. If you'd like to look the part, adorn yourself in the traditional garb of the Maasai tribe. To keep a memento of your time at the Maasai Crafts Market, you can pick from a variety of collectibles and jewelry.
Meserani Snake Park Bar
The bar has gained a worldwide following. A wide range of souvenirs, from banknotes to t-shirts, are displayed on the roof. A story is told in each piece. Meserani Snake Park Bar welcomes all guests, and while you're there, you should try some of the bar's specialty shots.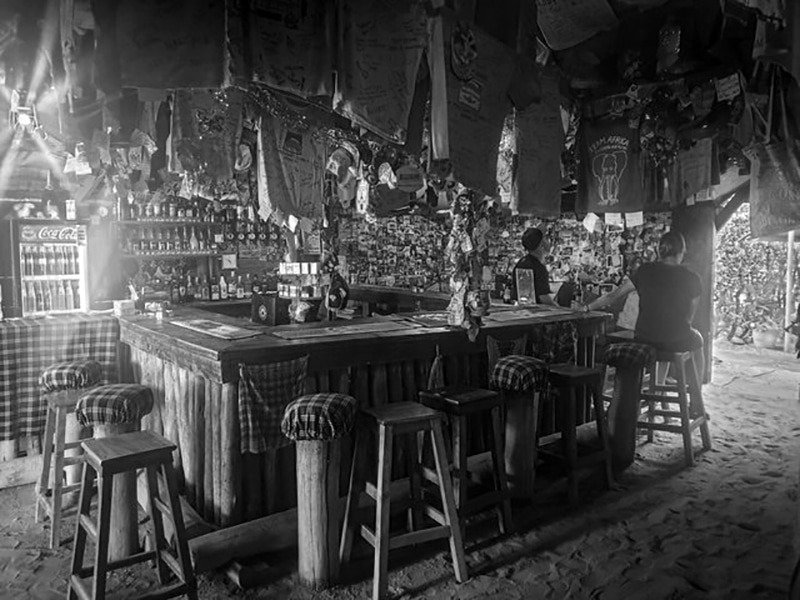 Meserani Snake Park Clinic
The free medical center at Meserani Snake Park is a nice touch; every penny from the Maasai Cultural Museum purchases medical supplies and equipment for the clinic. Over Landers provide assistance and supplies on traversing this region. Currently, the clinic sees about 1000 patients every month. Plans to replace the current facility after conversion into an orphanage are already in motion as it grows.
Meserani Snake Park Orphanage
As a result of their parents' HIV-related deaths, Meserani Snake Park has taken in four orphans. The park discovered that children aged 6 to 13 were living on their own and has given them a place to stay. They're all in school right now. As part of a government-funded program in Tanzania, the six-year-old is treated for HIV infection.
Meserani Snake Park Maintenance Shop
Trucks traveling throughout Africa can rest in Meserani snake park fully-equipped workshop, where they can get all of their maintenance done before continuing. All tent repairs, from zip replacements to the manufacture of new tent poles, are also handled by this shop. You can get a quick oil and grease change at this site if you're driving alone.
Meserani Snake Park Sponsors
The Oasis Overland:

The $375.00 donation to

Meserani snake park

clinic is greatly appreciated.

Ellen S. Lewis: Meserani snake park is grateful for Ellen's help. Before going to Meserani Snake Park, Ellen raised USD 584 from family and friends in the United States of America. So considerate and generous of her. Once again, lots of thanks for all of her help.
Ethan Kinsey:

A Black Spitting Cobra bit Ethan while sleeping in the Terengire region. When Ethan went to

Meserani snake park

, he was taken care of. He revisited several times during his stay, and attending to his wound; he generously donated US$1,000 to the park's cause. Many thanks to him, and the park is grateful that they could be there for him at that difficult time.
Esti Warren: One of friends of the writer of this article in South Africa, who used to live with him, made a generous donation of US$1,000 after reading the website of

Meserani snake park

.

Les and Margaret Swann:

Friends who arrived in a truck chattered them about

Meserani snake park clinic

, and the park since received 1000 pounds in donations! They have lately visited the park and will continue to do so for the time being.

Auckland, New Zealand-based Stephanie Vague:

One of the most substantial donations came from a group of New Zealand midwives who heard about

Meserani Snake Park

via Kiroma and Tash of Africa. They stayed in Touch and had raised money through their local bowling club.
Jody, Kristi Kernutt, and friends:

All of the Kernutts' friends and family attended, sponsoring boarding school for Lilian and Neema Mrumbe (our AIDS orphan twins). A special thank you from

Meserani Snake Park

to all volunteers and donors who make community programs in Maasai Land Tanzania possible.
Involvement with the Snake Park Orphanage Sponsor
To Mrs. D Kernutt of Eugene, Oregon, Meserani snake park conveys its gratitude for her support of Nolari. In the Snake Park, Nolari is an orphan. Mrs. Kernutt, she is great. Lots of thanks. Nolari is doing exceptionally well academically. Donna, have a generous spirit. Sincerely, Thank you.
African Art Online.com
Meserani Snake Park wants to thank African Art Online, which donates 10% of all proceeds to Maasai Land, Tanzania, for their efforts.
Contribution to the New Clinic's Development
The United States of America, Oregon – Sonnie Freauff: Sonnie enlisted the help of friends in Hawaii to raise funds to unroll the new medical facility of Meserani snake park. Thank you and your friends on behalf of us all.
Peter Swan: In Middlesborough, the United Kingdom, the Deputy Head of Acklam Grange School. Leseraai School and Meserani Juu School in Tanzania benefited from the children's fundraising efforts, allowing them to build new classrooms. The park management and staff is blown away by what Peter has done. The park is also grateful for his gift, as sending these kids to school means a lot to them.
Safaris in the African Nomads' Company
Thanks to Eddie and Hayley, Meserani snake park have been able to build a new clinic. Thanks to their kind donation with fifty bags of cement. It's a great help.
Scott Currie: To thank Scott for his generous donation of $200 US dollars to the Meserani Snake Park's programs, management and staff says thank you and they hope he will return to the park as soon as possible. Lots of thanks once again from the park. It's going to be put to good use.
Chris Harper's Diary: A Glimpse
A Kumuka-led overland tour of Africa brought Chris to Meserani Snake Park in September 2007. When Chris heard about the efforts of Lynn and Berry Bale in Tanzania, he was awed. So Chris decided to take on the London Marathon to raise money for the Snake Park Orphanage.
One thousand and thirty-four pounds was Chris's fortune. Chris, you've done a fantastic job here. We would want to thank everyone at Meserani Snake Park and everyone who supported him with our deepest thanks.
Chris's Account of Events
By completing the assignment without any pauses, I surprised myself. Resting my legs was necessary because I had barely run two miles in the preceding month because of several calf issues. It took me an hour longer than intended to complete the race (4 hours, 37 minutes), and now I'm paying the price because my legs are sore, walking is complex, and I can only descend stairs backward. And the 1000-mile socks ensured there were no blisters.
It was a wonderful day full of enjoyment. Among the 35,000+ runners, there were thousands of cheering spectators, and it was rare that we didn't receive a round of applause. Brass bands, Japanese drummers, rock bands, and Caribbean steel bands all played for us as we passed through. There were also local radio stations and DJs blaring pop music on amplifiers the size of me between these two groups. That was a lot of noise!
The temperature ranged from mild to cool throughout the day. It rained for around 30 minutes before hailstones began to fall. There were runners from all around the world competing for several various causes. Wombles and pies were among the items I saw, as well as three Batmans, a considerable number of nurses, and a camel.
I observed the Maasai warriors as I made my way around, passing them on Tower Bridge. They had a large following. Even if people can't always be kind, it was a fantastic day filled with a lot of love and support from the audience, runners, and each other. On route to Tanzania, my running shirt and marathon number will join a display of other T-shirts in a lounge area of the Meserani Snake Park overland camp's thatch ceiling.
Thank you so much to everyone who helped make this orphanage a reality by donating to my campaign. I'm hoping you'll find it interesting.
To recoup my expenses, I'll have to find all of the people who sponsored me and collect the money, which is often always more difficult and time-consuming than actually running the marathon!
Until further notice,
Chris Harper
Contact: Deon Naude, Berry & Lynn Bale
The address is PO Box 13669 Arusha, Tanzania
Nyamazela Trading Co (T) Ltd.
To reach Berry, dial +255 754 445 911.
Lyn's number is: (255) 754-440-800
Call Deon at +255 754 302 179.
Email: Snakepark@habari.co.tz
For more articles related to Things to Do in Tanzania (Zanzibar), click here!