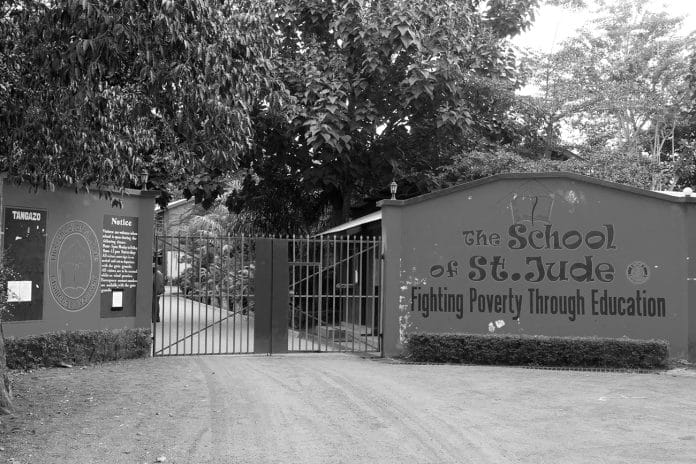 School of St Jude Arusha: History, Infrastructure, Visitors and More
St Jude Arusha Elementary and Secondary School
Tanzania's northern Arusha Region is home to the philanthropic School of St Jude Arusha. There are three St Jude Arusha campuses in the region, which provide free primary and secondary education to children. In addition, it shelters over a thousand students and employs over two hundred and seventy staff.
Gemma Sisia founded the St Jude Arusha in 2002 on the belief that education is the best strategy to overcome poverty.
History of St Jude Arusha
Australian Gemma Sisia founded St Jude Arusha in 2002 to reduce poverty in Africa. St. Jude is the saint of hopeless causes, so she honored him by naming her school after him. Over 1,800 children from the area's poorest families attend the school for free. Neither Tanzania nor Australia provides any financial assistance to the organization, relying solely on charitable donations. Sponsorships and donations from Australian families account for 90% of the school's revenue.
St Jude Arusha accepts approximately 150 new students who have academic promise and genuine financial needs every year. These children are then provided with a world-class education, a safe place to live, and three nutritious meals a day.
The school's first graduates in 2015 were amongst Tanzania's top 10% in 2015.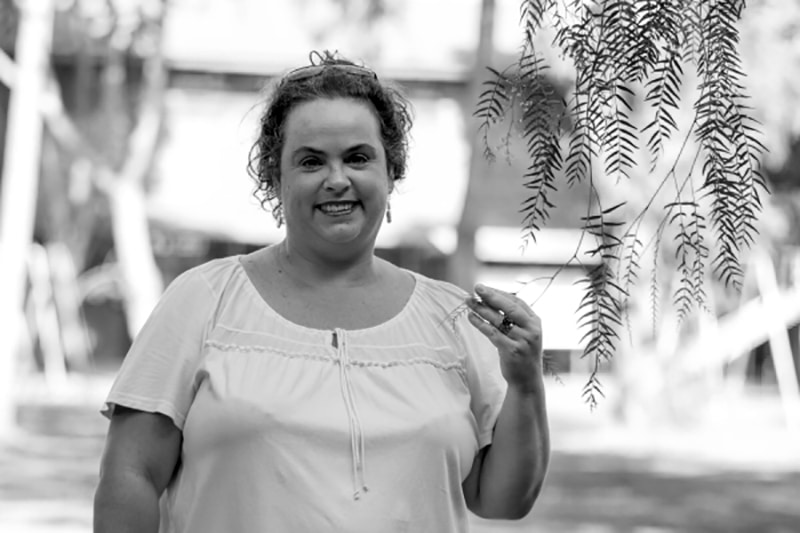 St Jude Arusha Infrastructure
St Jude Arusha is made up of three campuses. This district is where the main campus, visitor center, and administrative offices are located. Students in Class 5 and beyond boarded in the Moivaro district, a 15-minute walk from the school's campus. About a 20-minute drive from primary school, the secondary school campus contains its residential facilities and a 6-acre school farm.
There are 27 school buses at St. Jude's School. Nearly 30,000 books, CDs, and DVDs are housed in two libraries. Students can use scientific laboratories, sporting fields, computer labs, and art studios. A hot lunch and a snack are provided to all kids each day. Boarding students are also provided with breakfast and dinner; approximately one million meals are served each year. St Jude Arusha is staffed with approximately 270 East Africans and around 15 international volunteers.
The Girl Child Education
St Jude Arusha did not used any quota to fulfill the goal of having half of its students being female. Students are selected for the program based on their demonstrated academic proficiency and genuine financial need.
The Australia Rotary Clubs
Upon the recommendation of her father, Sisia went to numerous Rotary clubs in the area. Members of various Rotary clubs in Australia were enlisted by Gemma's family friend, David Steller, who enlisted the help of local schools. An event was held at a mall where volunteers sold $2 paper bricks to raise money for the construction projects they were working on; they could raise the necessary funds in only a few short months. That's how it all began for Rotary and St Jude Arusha.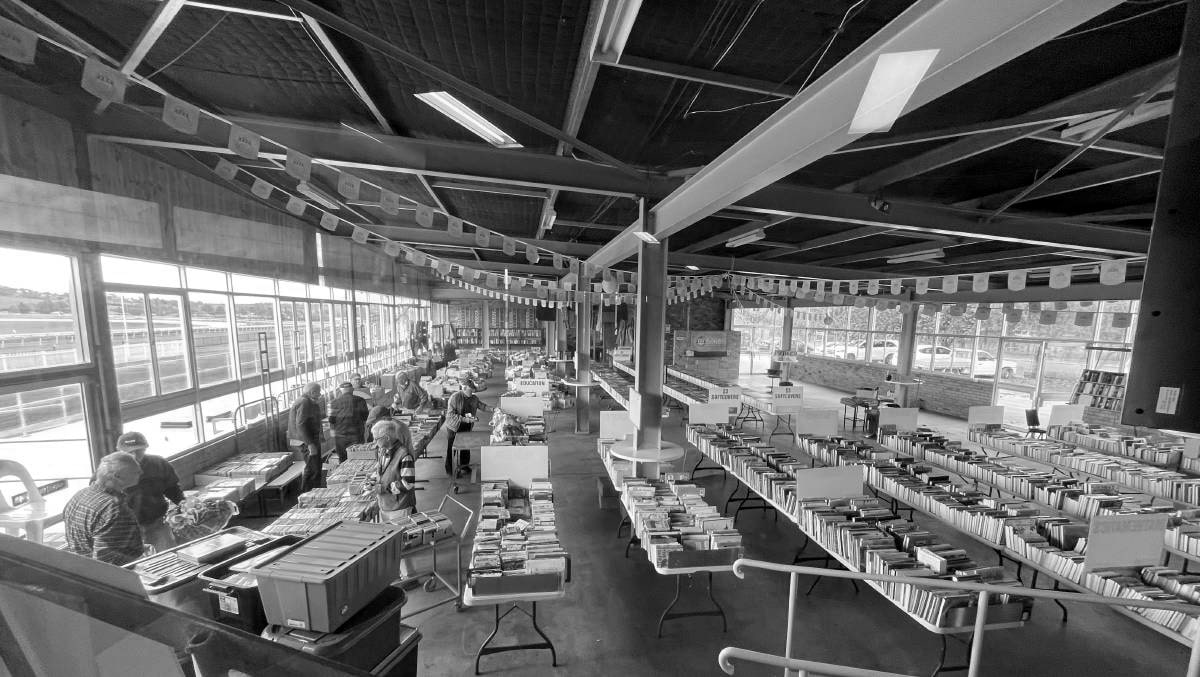 Increased donations resulted from Gemma's appearances at Rotary Clubs across Australia. Thirteen volunteers from the Armidale Central Rotary Club traveled to Tanzania in 2000 and helped build the first block of classrooms for primary school. The first of many Rotarian volunteer teams to develop a close relationship with the school was particularly significant. Rotarians around Australia helped gather and transport computer parts, teaching aids, school books, sewing machines, sporting goods, and apparel. St Jude Arusha receives a considerable number of visits from Rotarians each year.
St. Jude's senior high school students started their young Rotary clubs in 2016.
Donations to Humanitarian Standing in the United States
The Helen C. and Gordon V. Smith Foundation garrison in Washington D.C. inspires the secondary campus' name. During a 2004 safari in Tanzania, the tour guide led them to a local public school, where they first became acquainted with St Jude Arusha. As a charitable family, the Smiths have a long history of supporting educational causes. A charity project in Tanzania that provides educational opportunities for underprivileged children inspired them to donate their time and resources. After a few months, the family returned to Arusha toured several schools before settling on St Jude's. St Jude's was able to add a secondary school due to their generous donation and personal commitment.
The American Friends of the School of St Jude Arusha, Tanzania, Inc. announced the launch of a new website in September 2016. As a 501(c)(3) public charity, St. Jude's fundraising operations have been granted tax-exempt status under EIN 47-3077055.
Tourist and Word-of-Mouth
As part of its fundraising and marketing activities, St Jude Arusha welcomes hundreds of globetrotters each year for daily campus tours. It is encouraged, but not required, for students' sponsors to make a home visit with their sponsored child(ren). Hotel-style rooms may hold up to 60 guests.
As an additional service, St Jude Arusha offers customized itineraries lasting two or three weeks, including safaris to the Ngorongoro Crater national park and Serengeti and stops at tribal communities and Zanzibar.
Gemma Sisia
Exactly forty years ago today, on November 3rd, 1971, Gemma Sisia (née Rice) was born in Guyra, New South Wales, Australia, and grew up on a wool sheep farm. As the only daughter of Sue and Basil Rice's eight children, Gemma learned to keep up with her brothers by herding sheep and riding horses. Sue Rice and several of her brothers still live on the family farm near Guyra. In 2004, Basil, Gemma's father, passed on. After accomplishing her secondary education at St Vincent's College in Sydney, Gemma decided to attend university and pursue a Bachelor of Science degree. She earned a First Class degree in Genetics and Biochemistry from Melbourne University and the Northern Territory.
After completing her college education there, she earned a Diploma of Study from the University of New England in Armidale. At the age of 22, Gemma decided to devote her time to helping the poor in Africa. She worked as a volunteer teacher in Uganda, East Africa, for three years. This event prompted her passion in ensuring that all students had equal access to high-quality educational opportunities. She returned to Australia and launched a campaign to raise money for kids in Uganda who could not afford their education. Having accumulated enough money, she set up an official fund to invest in the education of the poorest children in East Africa. Learning that the funds were not being used properly, she flew back to East Africa to take personal responsibility for them.
Gemma took a break from her duties in Uganda and visited the neighboring country of Tanzania. After a safari, she met Richard Sisia, her vehicle driver, and the duo became inseparable. To start a school for the underprivileged in his hometown of Arusha, Gemma was presented with a small plot of land in 1998 by her husband's father, Daniel Sisia, Her father-in-law. To offer education to the world's poorest children in mind, Gemma established The School of St Jude Arusha on this property. Since its inception in 2002, the school has grown gradually from its initial enrollment of three sponsored students.
She was made a Paul Harris Fellow by Rotary International in 2000. Pan Macmillan Australia released Gemma's autobiography, St Jude Arusha, in 2007, and it spent over two months on the bestseller list. In 2007, the Order of Australia bestowed a new honor upon Gemma's illustrious career. It aired in the ABC documentary series Australian Story twice, first in 2005 and subsequently in 2009. The Australian Financial Review and Westpac's 2012 100 Women of Influence recognized Gemma in the Global category. Additionally, she was a contender for the New South Wales Australian of the Year Award.
Timeline
IN 1998
Daniel gives Gemma and Richard two acres of land to build their school.

Agnes Hanna makes a $10 AUD donation to Gemma, boosting her fundraising efforts.
IN 2000
The first classroom block is built by the Rotary Club of Armidale Central.
IN 2001
In Tanzania, Gemma develops a 'home.'
IN 2002
Angela Bailey became the first teacher at

St Jude Arusha

when three students opened on January 29th.

Board and Parent Committee were launched.

Monica Hart and Jack Elliot of Rotary Australia have made the tax-deductibility overture.
IN 2003
In addition to 120 students,

St Jude Arusha

employs 23 local community staff.
IN 2004
Four hundred twenty-three pupils were enrolled around the community, and 80 staff were employed at St Jude's.

A football field, a library, and twelve new classrooms are built.

Eight buses are added to the fleet.

Hot meals are now available to students and faculty.

St Jude Arusha

is wired for the internet.
IN 2005
This is Gemma's first time appearing on an ABC show, Australian Story.

Twenty people have joined the Parents' Committee.

The school's website was created by an Australian named Richard Pagliaro.

Launching of Moshono Dining Hall.

The first Grade 4 pupils sit for the Tanzanian National Examinations, and

St Jude Arusha

comes in third place out of a possible total of 204 schools in the district.
IN 2006
It takes 114 community staff to run

St Jude Arusha

, which serves 662 children.

The first-ever Culture Day is held at St. Jude's.
To build a second campus beside the Usa River, 30 acres were purchased.

It is the first time that St. Jude's Day has been honored at the school, a chance for the youngsters to express their thanks.
IN 2007
St Jude Arusha

has a student body of 850 students and a staff of 127 people.

The first medical outreach team to visit St Jude arrives.

The Order of Australia has been bestowed upon Gemma.

The release of Gemma's book in Australia has been announced. The autobiography of Gemma St. Jude.

There are now 300 students enrolled at the outset of the Moivaro boarding school's existence.
IN 2008
St Jude Arusha

has 989 students and employs 330 staff.

The Usa River Primary Campus students were housed in 250 newly constructed boarding homes.

All pupils in the first Grade 7 class took the National Exam and scored in the top ten percent of all students nationwide. There are nearly a million students, and Alex Elifas' class, rated 23rd.
IN 2009
During her second appearance on Australian Story, Gemma appears at Parliament House in Canberra, where she gives a speech.

Form 1 students at the new Moshono Secondary Campus with 51 forms. This is the first time that Form 1 students have been selected.

President Jakaya Kikwete of Tanzania is joined by 150 staff and students for supper.

As a result of the financial crisis, the school had to make 47 layoffs and apply a 10% pay cut renunciation.

St Jude Arusha

has three Tanzanian headmasters.
IN 2010
Each year,

St Jude Arusha

serves more than 772,000 meals to more than 1,300 students (900 of whom live on campus).

The 10% salary sacrifice gets deserted.

Among the 302 schools in the North West Zone, students in the school's Form 2 ranks third.

Twenty new buses are added to the fleet.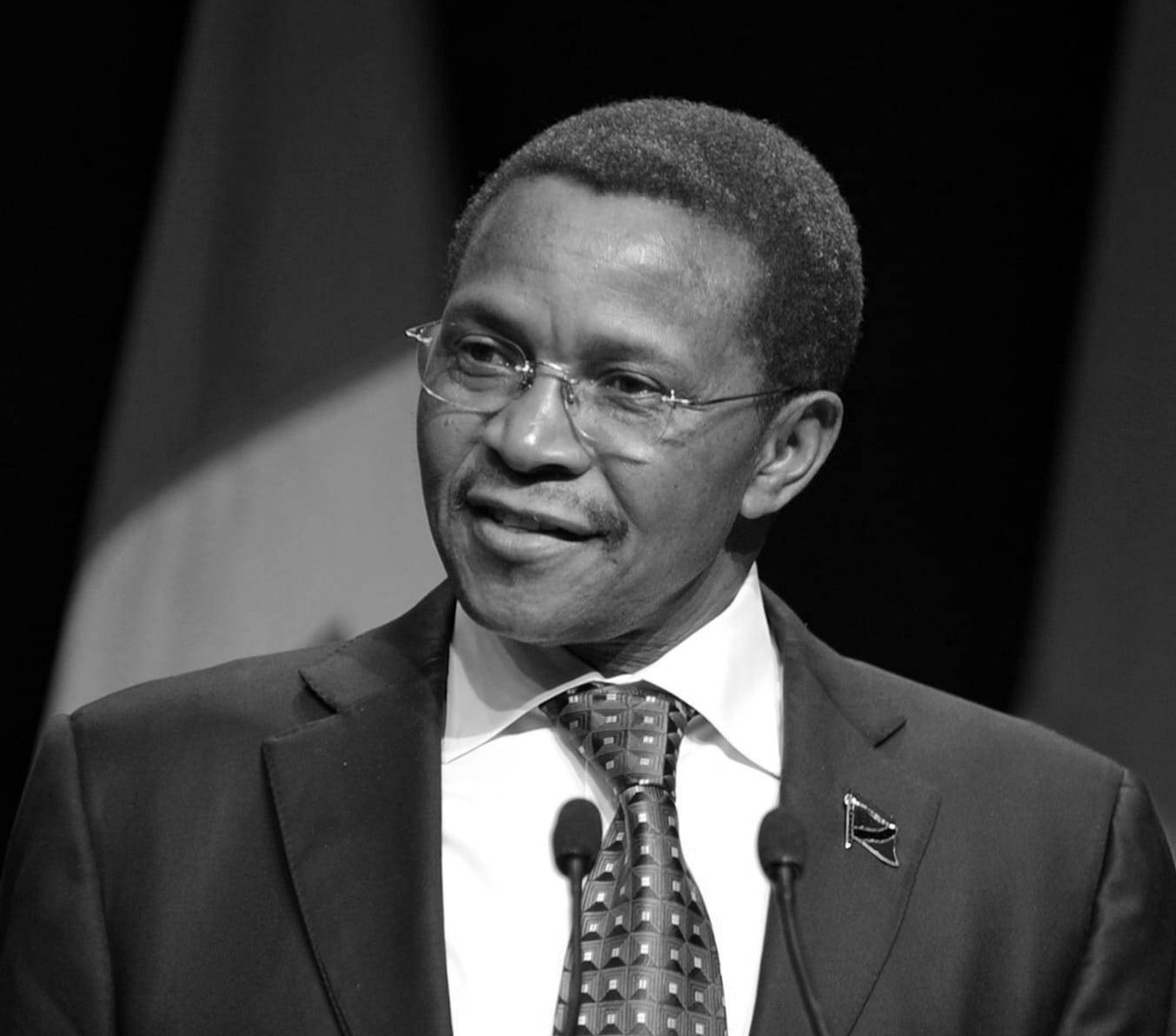 IN 2011
More than $115,000 is raised in a global campaign for a new sports complex.

Each year,

St Jude Arusha

feeds around 850,000 people.
IN 2012
The School of

St Jude Arusha

celebrated its tenth anniversary on January 29th.

First in Arusha and eighth throughout Tanzania, St. Jude's is the best school for students taking the Form 4 National Exam.

Gemma has been included in the Australian Financial Review and Westpac's annual '100 Women of Influence' list.
IN 2013
Felix Mollel is the first Tanzanian member of the St Jude's overseas team to speak publicly about the organization.

St Jude Arusha

is placed third in the Arusha region and twentieth in Tanzania in the Form 4 National Exams results.
IN 2014
A total of 1,832 pupils are enrolled at

St Jude Arusha

.

It's a milestone year for St Jude's as the first year of continuous enrolment begins. In 2015, the school expected to graduate its first group of seniors, with around 1,800 pupils.
IN 2015
There are 1,389 boarding students at

St Jude Arusha

out of 1,899 students.

More than 93% of our 339 staff are Tanzanians.

There are now 27 buses in the fleet.

Form 6 Graduation was scheduled for May 30th at the School of St Jude, with 61 graduates and almost 1,000 guests from all around the world in attendance.

Students from Beyond St. Jude's (BSJ) begin their Community Service Year in 21 public schools, teaching about 10,000 students.
IN 2016
The St Jude community, both local and international, gathered to celebrate the graduation of 131 alumni from Form 6.

More than 800,000 people in Australia watch 60 Minutes, including a segment on St. Jude's.

Students from

St Jude Arusha

begin their academic pursuits, with more than a third choosing to study medicine.

Dorice Livingstone, a sixth-grader from St. Jude's, is accompanying Gemma on her trip to Australia for the first time.

A Future Fund was created by St. Jude to secure its long-term stability.
IN 2017
During the 2018 Gold Coast Commonwealth Games,

St Jude Arusha

played host to the Queen's Baton Relay.

The Ford 6 Graduation, now in its third year, brings together the St Jude community at large and alumni from around the world.
For more articles related to Things to Do in Tanzania (Zanzibar), click here!