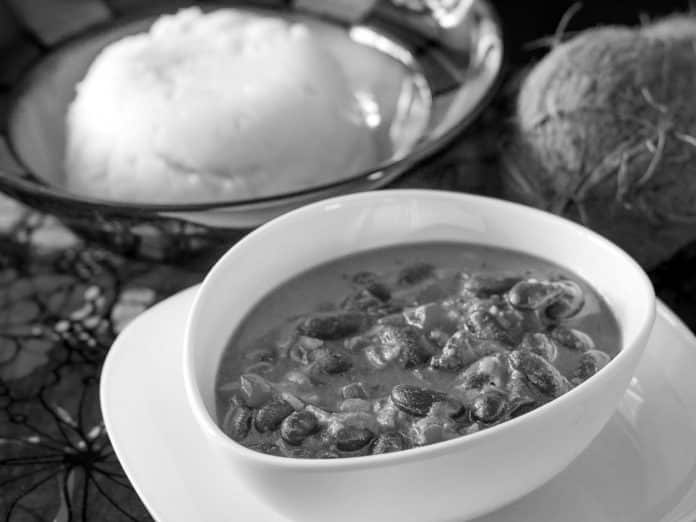 Ugali Recipe: Tanzania's National Dish (Ugali na Maharage ya Nazi)
What is Ugali Food?
Tanzania's national dish is Ugali na Maharage ya nazi. Maharage ya Nazi and Ugali in English is pretty much corn food with beans prepared in coconut cream. Why not have it on the 9th of December, when Tanzania commemorates its national independence day? Here's precisely what our nation chef Aika-Grace has to say about Tanzania's national dish:
Ugali is a fundamental staple consumed in many African countries. Only the name and quality are different (soft or hard). You will only need a good pot and a flat made of a wood spoon to create it. Preparing kidney beans in milk from coconut is one of the most delicious methods to prepare them. It is a fairly simple formula that requires no extra equipment.
Ugali Vs Fufu
There is a bit of resemblance when Fufu vs Ugali comparison is made, but they are two different dishes, whereby Fufu is made in Nigeria and in a bit different way compared to the Tanzanian and Kenyan Ugali.
Ingredients of Recipe Ugali with Maharage ya Nazi
Both Ugali in Kenya and Tanzania contains the following:
1 liter of water

300 g corn Ugali flour use category A

Maharage

500 g washed and drained canned kidney beans

Five tablespoons of vegetable oil

Two onions

Two tomatoes

One big carrot

250 millilitres of coconut milk

Salt
These are common ingredients for Ugali na Maharage in both Kenya and Tanzania but there may be a bit of variations basing on individual needs or styles, some people may add extra things.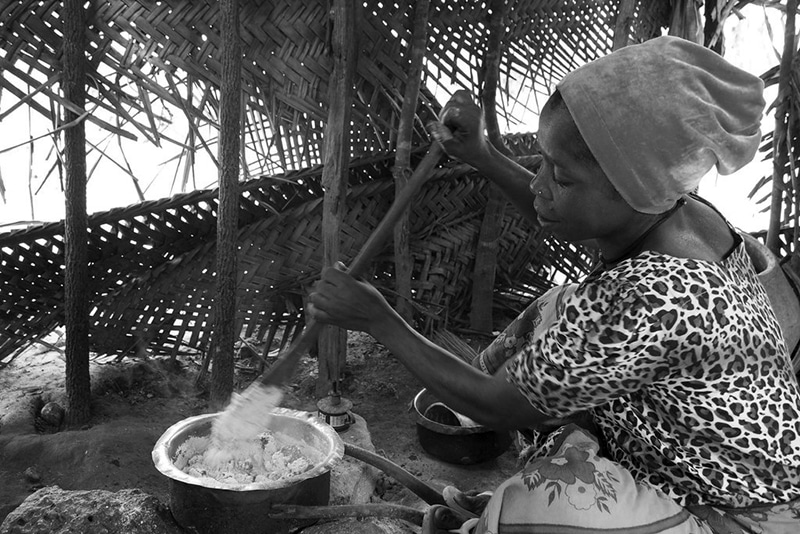 The Steps on How to Make Ugali Kenya and Tanzania Style
African Food Ugali (prepare Ugali ingredients above side by side with Maharage)
Recipe for Ugali recommends first steps to be heating of the water in a pot over high heat for approximately three minutes. Don't boil.

Using a spoon made of wood, stir in one-half of the

Ugali

flour. Continue mixing until the mixture condenses and turns porridge-like. It ought to be bubbling.

Once you've attained this texture, place a lid on the pot and cook on medium heat for 4 minutes.

Take down the hotpot from the fire and stir in the remaining flour. Mix it in with a wooden spoon (you can achieve this in little portions). As you add the remaining flour, it will get tougher, somewhat like play-dough; keep working to shape it until all of the flour is incorporated, and crush all of the lumps.

Spread it as evenly as possible in the bottom end of the pot, cover, and return to the medium heat fire.

After four minutes, uncover the pot and flip the mixture over. Cover and return the pot to the heat. This process should be done twice.

Shape this beautiful African ugali it into a lovely circular shape in the center of the pot and set it on a serving platter.
The Maharage (Preparing side by side with Ugali)
Dice the onions, tomatoes, and carrots

Steam the oil in a frying pan over a moderate flame, then add the chopped onion and stir.

Add the sliced tomatoes when the chopped onions start to turn light brown. Mash and mix them together.

Once the sliced tomatoes have softened, add the chopped carrots, mix, and cook for two minutes before adding the beans as well as salt to taste.

Stir in coconut milk. Lower the heat and allow the mixture to cook for three minutes, stirring regularly to keep it from settling at the bottom.
There you have it, the legendary recipe for how to cook Ugali with Maharage ya Nazi.
For more articles related to Tanzania Food Recipes, click here!