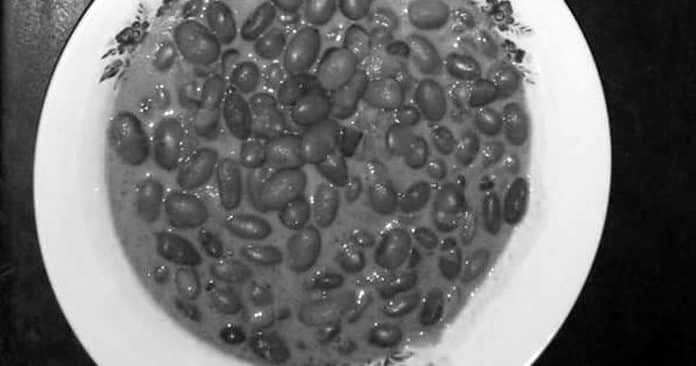 Swahili Food Recipe: Delicious Beans in Coconut Milk (Maharage ya Nazi)
Beans in Coconut Milk Recipe – Ingredients
 2 cups of dry kidney / red beans, perfectly boiled

two cups of coconut milk

 two tablespoons of sugar/honey to taste

 A few seeds of cardamom (iliki)

1 tsp cinnamon powder (dalasini)

 salt (1 teaspoon)

A teaspoon of Royco

 two chopped onions

 one chopped tomato

 2 tbsp of tomato paste

 two garlic cloves smashed and chopped

 a tsp of curry powder

 Frying oil
Instructions
Bring the Whole Beans to a Boil
In a sufuria, wash the two cups of beans to eliminate any dust or dirt.
 Fill a large sufuria with water and place them in it.

 Cover the entire sufuria with your preferred beans and cook for one to two hours, or until ready.
Preparing Beans in Coconut Milk Stew
 Fry onions in a skillet.

 Add the tomatoes and, while they're cooking, push them with a cooking spoon to soften them up rapidly. Stir in the cardamom seedlings, curry powder, garlic, cinnamon, salt and Royco for one minute before adding the tomato paste and continue stirring again.

 Cook for 30 seconds after adding the beans.

 Stir the

beans in coconut milk

and sugar, then cover.
 When the

beans in coconut milk

are ready to serve, the fluid should be at the same level as the beans.
For more articles related to Tanzania Food Recipes, click here!