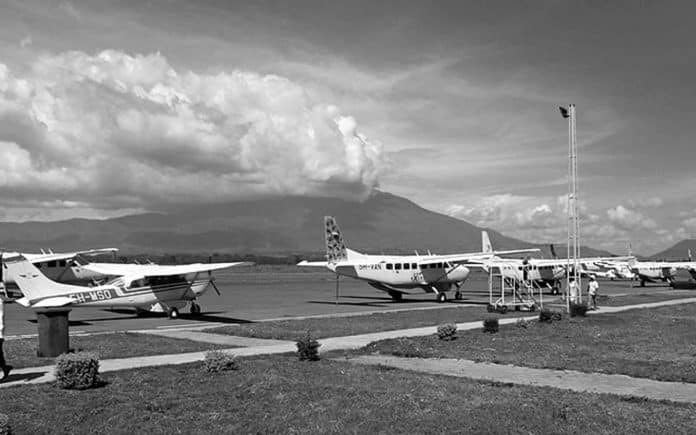 The Ultimate Guide to Scoring Affordable Flights to Arusha, Tanzania
Looking to score affordable flights to Arusha, Tanzania? Look no further! In this ultimate guide, we'll show you the best strategies to find budget-friendly or cheap flights to Arusha Tanzania. 
Arusha, nestled at the foothills of Mount Meru and nearby Tanzania's famous Serengeti National Park, is a must-visit for nature and wildlife enthusiasts. From breathtaking landscapes to the iconic Maasai culture, Arusha offers a rich and diverse experience for travelers.
But how can you make sure you're getting the best deal on flights? With our expert tips, you'll learn how to navigate the booking process, take advantage of hidden discounts, and explore alternative routes to fly affordably to Arusha.
We'll share insider secrets on when to book, which airlines to consider, and the importance of flexibility in your travel plans. Whether you're planning a budget-friendly vacation or a once-in-a-lifetime safari adventure, this guide is your roadmap to saving money on flights to Arusha.
Get ready to embark on an unforgettable journey without breaking the bank. Let's dive in and discover the ultimate guide to scoring affordable flights to Arusha, Tanzania!
The Importance of Finding Affordable Flights
Checking for cheap flights to Arusha Tanzania is crucial, especially if you're a student or travelling on a budget. The cost of airfare can significantly impact your travel budget, leaving you with less money to spend on accommodations, activities, and dining.
By scoring affordable flights, you can allocate more of your funds towards creating unforgettable memories during your time in Arusha. Whether you're a budget-conscious traveler or simply want to maximize the value of your trip, saving money on flights is a smart choice.
But how can you find cheap flights to Arusha Tanzania? Let's explore the factors to consider when searching for flights to Arusha.
Factors to Consider When Searching for Flights to Arusha
Flexibility: Being flexible with your travel dates and times can often lead to significant savings. Consider traveling during off-peak seasons or mid-week when fares tend to be lower. Additionally, being open to connecting flights or alternative airports can provide more flight options and potentially cheaper fares.
Advance Booking

: Booking your flights well in advance can help you secure better deals. Airlines often offer discounted fares for those who book early. Keep an eye out for flash sales and promotions that can offer even greater savings.

Seasonality: Understanding the seasonal patterns of Arusha's tourism can help you plan your trip and find the best flight deals. Research the high and low seasons, as well as the major events and festivals in the area, as these can impact flight prices.
Now that you have an idea of what factors to consider, let's explore the best time to book flights to Arusha.
Best Time to Book Flights to Arusha
Now that you know the factors influencing getting cheap flights to Arusha Tanzania, let's talk about the best time to book your flight. Finding the best time to book flights to Arusha can make a significant difference in your travel expenses. While airfare prices can fluctuate, there are some general guidelines to keep in mind.
Off-Peak Seasons

: Traveling during the off-peak seasons, such as the shoulder seasons between high and low tourist periods, can result in lower flight prices. Consider visiting Arusha during the months of March to May and October to November to take advantage of potential savings.

Mid-Week Departures

: Weekdays, especially Tuesdays and Wednesdays, tend to have lower demand for flights. By departing on these days, you may be able to find cheaper fares compared to weekends.

Early Morning or Late-Night Flights

: Being open to early morning or late-night flights can also help you find more affordable options. These less popular flight times often come with discounted prices.
Now that you know when to book, let's dive into our top tips for finding cheap flights to Arusha Tanzania.
Tips for Finding Cheap Flights to Arusha
Set Fare Alerts

: Utilize fare alert services or sign up for newsletters from airlines or travel websites to stay informed about any price drops or special promotions for flights to Arusha. These alerts can help you snag discounted fares before they sell out.

Compare Prices

: Use comparison websites to compare flight prices from different airlines and travel agencies. This allows you to identify the best deals available and make an informed decision. Remember to check the website directly as well, as some airlines may offer exclusive discounts on their own platforms.

Consider Alternative Airports

: Arusha is served by multiple airports, including Kilimanjaro International Airport (JRO) and Arusha Airport (ARK). Compare prices for flights to both airports, as sometimes flying into one may be more affordable than the other.

Book Connecting Flights

: Consider booking connecting flights instead of direct flights to Arusha. While this may increase your travel time, it can often result in significant savings. Be sure to factor in layover times and any visa requirements for the connecting country.
Now that you have an understanding of how to find affordable flights, let's explore some airlines that offer budget-friendly options to Arusha.
Comparison Websites for Flight Deals to Arusha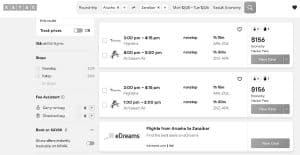 When searching for flight deals to Arusha, using comparison websites can save you time and money. These platforms aggregate flight prices from various airlines and travel agencies, allowing you to compare options in one place. Here are some popular comparison websites to consider:
Skyscanner

: Skyscanner is a leading flight comparison website that offers a user-friendly interface and comprehensive search options. It allows you to filter results based on price, airlines, layovers, and more.

Kayak

: Kayak is another popular platform that compares prices from various sources, including airlines, online travel agencies, and charter companies. It also offers features like price alerts and price forecasting.

Google Flights

: Google Flights provides a simple and intuitive interface to search for flights. It offers useful features like exploring flexible dates and tracking price trends.
By using these comparison websites, you can easily find the best flight deals to Arusha and make an informed decision.
Airlines That Offer Affordable Flights to Arusha
Several airlines offer affordable flights to Arusha, catering to different budgets and travel preferences. Here are a few notable options:
Ethiopian Airlines

: Ethiopian Airlines often offers competitive prices for flights to Arusha. As the national carrier of Ethiopia, it operates flights to various destinations worldwide and provides a reliable and comfortable travel experience.

Kenya Airways

: Kenya Airways is another popular choice for flights to Arusha. As the flag carrier of Kenya, it offers a wide range of flights, including connections through its hub in Nairobi.

RwandAir

: RwandAir is a growing African airline that offers flights to Arusha with competitive fares. With its modern fleet and excellent service, RwandAir provides a comfortable travel experience for passengers.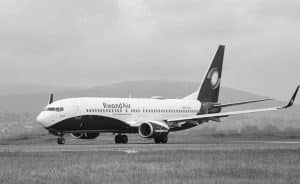 Remember to compare prices and check for any additional fees or restrictions before booking your flight.
Alternative Airports Near Arusha
In addition to the main airports in Arusha, there are alternative airports nearby that you can consider to potentially find cheaper flights. These include:
Kilimanjaro International Airport (JRO): Located approximately 46 kilometers from Arusha, Kilimanjaro International Airport serves as a gateway to the region. It offers a variety of international flights and often provides competitive fares.
Nairobi Jomo Kenyatta International Airport (NBO)

: While not in Arusha itself, Nairobi Jomo Kenyatta International Airport in Kenya is a common transit point for travelers heading to Arusha. Consider connecting through Nairobi to potentially find more affordable flight options.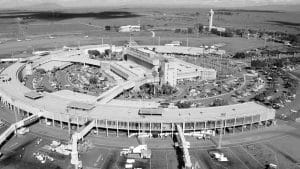 By exploring alternative airports, you may discover more flight choices and better prices for your trip to Arusha.
Saving Money on Flights Through Loyalty Programs and Rewards
If you frequently travel or plan to visit Arusha multiple times, consider joining loyalty programs or utilizing rewards to save money on flights. Many airlines offer frequent flyer programs that allow you to earn points or miles for future travel.
Airline Loyalty Programs

: Enroll in the loyalty programs of airlines that frequently fly to Arusha. Accumulate points or miles with each flight, and redeem them for discounted or free flights in the future.

Credit Card Rewards

: Some credit cards offer travel rewards programs that allow you to earn points or miles on your everyday purchases. These rewards can be later used to offset the cost of flights to Arusha.
By taking advantage of loyalty programs and rewards, you can save money on flights and make your travel experience even more rewarding.
Final Thoughts on Scoring Affordable Flights to Arusha
Scoring cheap flights to Arusha Tanzania, is possible with the right strategies and resources. By being flexible with your travel plans, booking in advance, and utilizing comparison websites, you can find the best deals and save money on airfare.
Consider alternative airports, explore loyalty programs and rewards, and keep an eye out for flash sales and promotions to further maximize your savings. Remember that finding affordable flights is just the first step towards an incredible adventure in Arusha.
So, pack your bags, prepare for an unforgettable journey, and get ready to explore the stunning landscapes, captivating wildlife, and vibrant culture of Arusha, Tanzania—all while staying within your budget. Happy travels!
For more articles on airlines in Tanzania click here!