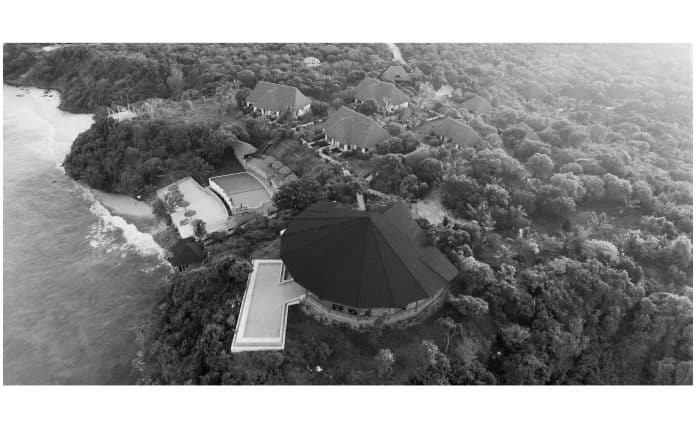 Indulge in Luxury and Serenity: Discover Ras Michamvi Beach Resort, the Crown Jewel of Zanzibar
Escape to paradise with a luxurious retreat at Ras Michamvi Beach Resort, the epitome of tranquility and opulence on the beautiful island of Zanzibar. Nestled on the pristine shores of Michamvi Pingwe Beach, this exclusive resort offers a haven where you can indulge in the serenity of the ocean and immerse yourself in the lap of luxury.
Imagine waking up to the gentle whispers of the ocean breeze and stepping onto the powdery white sands just beyond your doorstep. With its stunning beachfront location, Ras Michamvi Beach Resort Zanzibar Tanzania offers unparalleled panoramic views of the turquoise Indian Ocean, creating a blissful atmosphere that is perfect for relaxation and rejuvenation.
Whether you choose to unwind by the infinity pool, unwind with a pampering spa treatment, or embark on an adventure exploring the vibrant marine life in the nearby coral reefs, Ras Michamvi Beach Resort caters to your every desire. From elegant and well-appointed accommodations to exquisite dining experiences, every aspect of your stay is designed to provide you with an unforgettable escape.
Location and Accommodations at Ras Michamvi Beach Resort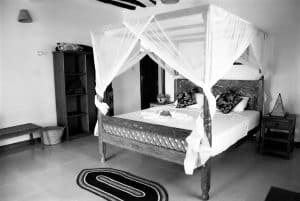 Ras Michamvi Beach Resort is located on the southeast coast of Zanzibar, known for its stunning beaches and crystal-clear waters. The resort is situated on Michamvi Pingwe Beach, which is renowned for its powdery white sand and picturesque palm trees. Its secluded location offers a peaceful and intimate setting, away from the bustling tourist areas.
The resort boasts a range of luxurious accommodations to suit every guest's preferences. From spacious beachfront villas to charming bungalows nestled amid lush gardens, each room is meticulously designed with a blend of modern amenities and traditional Zanzibari influences. The rooms feature private balconies or terraces, allowing guests to enjoy breathtaking views of the ocean or the resort's beautifully landscaped gardens.
Amenities and Facilities at Ras Michamvi Beach Resort
Ras Michamvi Beach Resort Zanzibar Tanzania offers a plethora of amenities and facilities to ensure a truly indulgent stay. The infinity pool, overlooking the shimmering ocean, provides a tranquil oasis for guests to relax and soak up the sun. The resort's private beach offers the perfect spot for sunbathing, beach volleyball, or simply strolling along the shores.
For those seeking adventure, the resort offers various water sports activities, including snorkeling, scuba diving, and kayaking. Explore the vibrant coral reefs and encounter a dazzling array of marine life. The resort's experienced staff can arrange excursions to nearby islands and fishing trips for a unique and unforgettable experience.
Activities and Attractions Near Ras Michamvi Beach Resort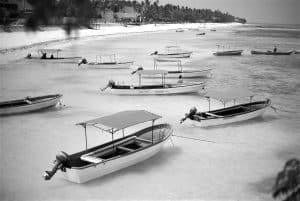 Beyond the resort's boundaries, Ras Michamvi Beach Resort Zanzibar Tanzania is ideally located to explore the natural wonders and cultural attractions of Zanzibar. Visit the historic Stone Town, a UNESCO World Heritage Site, and immerse yourself in Zanzibar's rich history and vibrant culture. Explore the narrow streets, bustling markets, and ancient buildings that reflect the island's diverse heritage.
For nature enthusiasts, a visit to Jozani Forest is a must. This lush forest is home to the endangered Zanzibar red colobus monkey, as well as a variety of other unique flora and fauna. Take a guided tour to learn about the forest's conservation efforts and enjoy a serene walk along the nature trails.
Dining Options at Ras Michamvi Beach Resort
Indulge in a culinary journey at Ras Michamvi Beach Resort Zanzibar Tanzania, where the resort's restaurants offer a delectable fusion of local and international cuisine. The main restaurant, with its panoramic ocean views, serves a range of gourmet dishes prepared with locally sourced ingredients. From fresh seafood caught by local fishermen to exotic spices sourced from Zanzibar's spice farms, each meal is a celebration of the island's culinary heritage.
For a more intimate dining experience, guests can enjoy a romantic beachfront dinner under the starry sky. Let the sound of the waves and the gentle sea breeze enhance your dining experience as you savor a personalized menu crafted by the resort's talented chefs.
Spa and Wellness Offerings at Ras Michamvi Beach Resort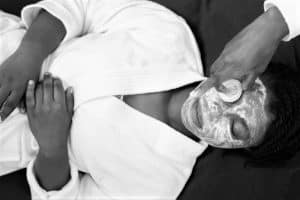 Pamper yourself with a rejuvenating spa treatment at Ras Michamvi Beach Resort's wellness center. From relaxing massages to revitalizing facials, the resort's skilled therapists use natural and organic products to create a truly blissful experience. Unwind in the tranquil spa surroundings and let the expert hands of the therapists melt away your stress and tension.
For those seeking a more active wellness experience, Ras Michamvi Beach Resort Zanzibar Tanzania offers yoga and meditation classes in a serene setting overlooking the ocean. Engage in a holistic approach to well-being and find inner peace amidst the beauty of nature.
Sustainability Practices at Ras Michamvi Beach Resort
Ras Michamvi Beach Resort Zanzibar Tanzania is committed to sustainable tourism practices and strives to minimize its environmental impact. The resort implements various initiatives, such as energy conservation, waste management, and the use of eco-friendly products. Solar panels are utilized to generate electricity, and water is treated and reused for irrigation purposes.
The resort also supports the local community by sourcing ingredients from nearby farmers and fishermen, thereby promoting sustainable livelihoods. These sustainable practices not only contribute to the preservation of Zanzibar's natural beauty but also provide guests with the opportunity to experience responsible tourism.
Testimonials and Reviews of Ras Michamvi Beach Resort
Guests who have experienced the luxury and serenity of Ras Michamvi Beach Resort have nothing but praise for their stay. The resort's attentive and friendly staff, combined with the breathtaking location and exceptional service, create a truly memorable experience for all who visit.
One guest raved about the impeccable attention to detail and the warm hospitality, stating that every aspect of their stay exceeded expectations. Another guest praised the resort's commitment to sustainability and appreciated the efforts made to protect the environment.
How to Book Your Stay at Ras Michamvi Beach Resort
To book your ultimate luxury getaway at Ras Michamvi Beach Resort Zanzibar Tanzania, simply visit the resort's official website or contact their reservations team. Choose from a variety of room options and tailor your stay to suit your preferences. Whether you're planning a romantic honeymoon, a family vacation, or a solo retreat, the resort's dedicated staff will ensure that every detail is taken care of.
Conclusion: Why Ras Michamvi Beach Resort Is the Perfect Luxury Getaway
Ras Michamvi Beach Resort Zanzibar Tanzania offers a unique blend of luxury, serenity, and sustainability, making it the perfect destination for an unforgettable escape. From its breathtaking beachfront location to its elegant accommodations and exceptional service, every aspect of the resort is designed to provide guests with a truly indulgent experience.
Whether you want to relax by the infinity pool, explore the vibrant marine life, indulge in exquisite dining, or rejuvenate at the spa, Ras Michamvi Beach Resort caters to your every desire. Book your stay now and discover the crown jewel of Zanzibar for an experience that will leave you with memories to last a lifetime.
For more related articles on Manufacturing and Business in Tanzania (Trade) click here!