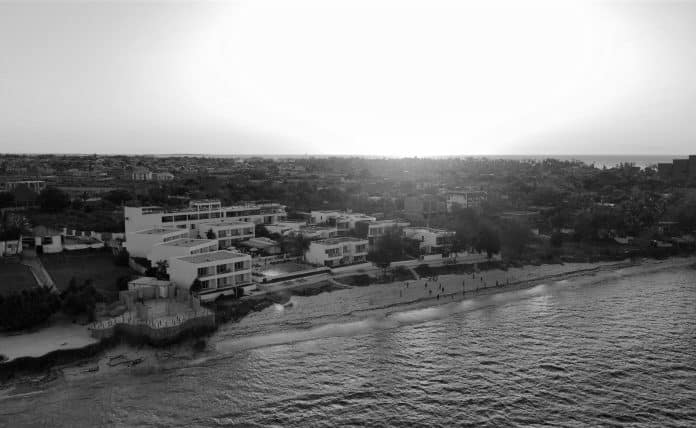 Explore the Coastal Paradise: Unveiling the Nungwi Dreams by Mantis in Zanzibar, Tanzania
Welcome to a coastal paradise that will steal your heart and captivate your senses. Nestled on the beautiful island of Zanzibar, Tanzania, Nungwi Dreams by Mantis beckons you to experience the ultimate beachfront escape. Immerse yourself in the breathtaking views of the pristine Indian Ocean, stroll along the soft, powdery sands, and soak up the warm tropical sunshine.
With its distinctive brand of luxury and elegance, Nungwi Dreams offers a haven of relaxation and serenity. Indulge in exquisite dining experiences, where you will savor the flavors of Zanzibar's vibrant culinary culture. Immerse yourself in the tranquil ambience of the spa, where holistic treatments and rejuvenating therapies await. Whether you're lounging by the infinity pool, exploring the nearby coral reef, or simply unwinding in your luxurious suite, every moment at Nungwi Dreams is an invitation to immerse yourself in pure bliss.
Escape to Nungwi Dreams by Mantis Zanzibar Tanzania, where paradise becomes a reality and dreams come true. Discover a coastal sanctuary unlike any other and create unforgettable memories that will last a lifetime.
Location and Attractions in Zanzibar, Tanzania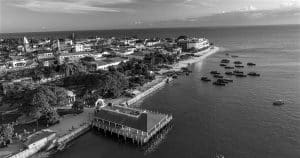 Zanzibar, located off the coast of Tanzania in East Africa, is a tropical paradise renowned for its pristine beaches, crystal-clear waters, and rich cultural heritage. The island is steeped in history, with a captivating blend of African, Arab, Indian, and European influences. Visitors to Zanzibar can explore ancient Stone Town, a UNESCO World Heritage Site known for its narrow streets, vibrant markets, and historic architecture.
Beyond the cultural treasures, Zanzibar offers a wealth of natural attractions. The island boasts stunning coral reefs teeming with marine life, making it a haven for snorkelers and scuba divers. Take a boat trip to the nearby Mnemba Atoll, where you can swim with dolphins and encounter majestic sea turtles. For those seeking adventure, Zanzibar's lush forests and spice plantations provide opportunities for hiking, spice tours, and wildlife encounters.
Accommodation Options at Nungwi Dreams by Mantis
Nungwi Dreams by Mantis Zanzibar Tanzania offers a range of luxurious accommodation options designed to provide the utmost comfort and privacy. Each room and suite is elegantly furnished with modern amenities and features a private balcony or terrace overlooking the azure waters of the Indian Ocean.
The Ocean View Rooms offer a spacious retreat with contemporary décor and panoramic views of the ocean. Wake up to the gentle sound of waves and start your day with a cup of coffee on your private balcony as you watch the sunrise over the horizon.
For those seeking an extra level of indulgence, the Beachfront Suites are perfect for a romantic getaway or a special occasion. These spacious suites feature a separate living area, a private plunge pool, and direct access to the beach. Unwind in your own private sanctuary, listening to the soothing sounds of the ocean just steps away.
For larger groups or families, the Luxury Villas offer the ultimate in space and privacy. These exclusive villas feature multiple bedrooms, a private swimming pool, and a dedicated butler service. Enjoy the luxury of your own tropical oasis, surrounded by lush gardens and breathtaking ocean views.
Amenities and Facilities at Nungwi Dreams by Mantis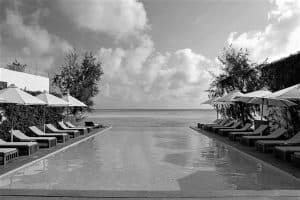 Nungwi Dreams by Mantis Zanzibar Tanzania prides itself on providing exceptional service and top-notch facilities to ensure a truly unforgettable stay. The resort features a stunning infinity pool overlooking the ocean, where you can lounge on sunbeds and soak up the sun while sipping on refreshing cocktails from the poolside bar.
The resort also offers a range of recreational activities to keep you entertained throughout your stay. Take part in beach volleyball, paddleboarding, or kayaking, or explore the vibrant underwater world with snorkeling or scuba diving excursions. For those who prefer to stay on land, there are tennis courts, a fully-equipped fitness center, and a variety of cultural activities and workshops to immerse yourself in the local traditions.
To cater to your every need, Nungwi Dreams provides a 24-hour concierge service, ensuring that your stay is personalized and hassle-free. Whether you need assistance with arranging excursions, restaurant reservations, or spa treatments, the friendly and attentive staff will be at your service to make your stay truly memorable.
Dining Options and Culinary Experiences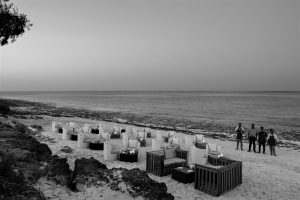 At Nungwi Dreams by Mantis Zanzibar Tanzania, dining is more than just a meal – it is a culinary journey that celebrates the flavors and traditions of Zanzibar. The resort offers a variety of dining options, each showcasing the finest local ingredients and culinary expertise.
Start your day with a sumptuous breakfast buffet at the main restaurant, where you can indulge in a selection of fresh fruits, pastries, and traditional Tanzanian dishes. For lunch, head to the beachfront grill and savor grilled seafood, juicy steaks, and vibrant salads, all prepared to perfection.
In the evening, immerse yourself in the vibrant flavors of Zanzibar at the resort's specialty restaurants. From authentic Swahili cuisine to international favorites with a local twist, each restaurant offers a unique dining experience that will tantalize your taste buds. Pair your meal with a selection of fine wines and spirits from the resort's extensive cellar, curated to complement the flavors of the cuisine.
For a truly memorable experience, indulge in a private beachfront dinner under the stars. Let the sound of the waves serenade you as you savor a specially crafted menu, tailored to your preferences. With the sand between your toes and the gentle sea breeze in the air, this intimate dining experience will be a highlight of your stay at Nungwi Dreams.
Activities and Experiences in and Around Nungwi Dreams
Nungwi Dreams by Mantis Zanzibar Tanzania offers a wide range of activities and experiences to ensure that every moment of your stay is filled with excitement and adventure. Dive into the crystal-clear waters of the Indian Ocean and explore the vibrant coral reefs, home to an abundance of marine life. Snorkeling and scuba diving excursions can be arranged, allowing you to discover the underwater wonders of Zanzibar.
For a more laid-back experience, take a sunset cruise on a traditional dhow, a wooden sailing boat. Watch as the sun dips below the horizon, painting the sky in hues of orange and pink, while you enjoy a refreshing drink and soak in the tranquility of the ocean.
Back on land, embark on a cultural tour of Stone Town, where you can wander through the narrow streets, visit historic landmarks, and browse the bustling markets. Immerse yourself in the local culture and traditions by participating in a spice tour, where you can learn about the island's spice trade heritage and sample an array of aromatic spices.
Spa and Wellness Offerings at Nungwi Dreams by Mantis
Indulge in a world of relaxation and rejuvenation at the tranquil spa at Nungwi Dreams by Mantis Zanzibar Tanzania. Surrounded by lush tropical gardens, the spa offers a range of holistic treatments and therapies inspired by the healing traditions of Zanzibar.
Pamper yourself with a soothing massage, designed to ease tension and promote deep relaxation. Choose from a variety of massage techniques, including aromatherapy, hot stone therapy, and traditional African massages. Let the skilled therapists work their magic, using natural, locally sourced ingredients to nourish your body and revitalize your spirit.
In addition to massages, the spa also offers a range of beauty treatments and wellness therapies. Indulge in a rejuvenating facial, experience the healing benefits of a body scrub, or unwind in the steam room or sauna. For a truly immersive experience, book a private wellness session or join a yoga or meditation class, where you can find inner peace and harmony amidst the beauty of nature.
Special Events and Celebrations at Nungwi Dreams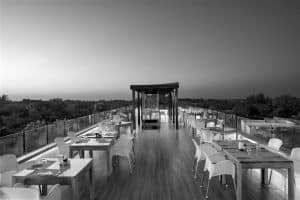 Nungwi Dreams by Mantis Zanzibar Tanzania is the perfect setting for special events and celebrations. Whether you're planning a romantic beach wedding, a milestone anniversary, or a corporate retreat, the resort's dedicated events team will ensure that every detail is taken care of.
Choose from a variety of stunning outdoor venues, including the beach, the gardens, or the rooftop terrace, each offering breathtaking views and a magical ambiance. From personalized menus and decorations to entertainment and photography services, the events team will create a bespoke experience tailored to your preferences and requirements.
The resort's experienced chefs will curate a menu that showcases the flavors of Zanzibar, ensuring that your event is a culinary delight. Whether you prefer a buffet-style feast, a formal sit-down dinner, or a casual cocktail reception, the team will work closely with you to create a memorable dining experience for your guests.
How to Book Your Stay at Nungwi Dreams by Mantis
Booking your stay at Nungwi Dreams by Mantis Zanzibar Tanzania is easy and convenient. Simply visit the resort's website or contact their reservations team via email or phone. The friendly staff will assist you in selecting the perfect accommodation option, planning your activities, and answering any questions you may have.
As availability may vary, it is recommended to book well in advance, especially during peak travel seasons. Take advantage of any special offers or packages that may be available, providing additional value and exclusive experiences during your stay.
Final Thoughts on Nungwi Dreams by Mantis
Nungwi Dreams by Mantis Zanzibar Tanzania offers a coastal paradise like no other, where luxury, serenity, and natural beauty come together to create an unforgettable experience. Whether you're seeking a romantic getaway, a family vacation, or a destination for a special celebration, this idyllic resort has something to offer everyone.
From the breathtaking views of the Indian Ocean to the world-class dining experiences, from the invigorating spa treatments to the exciting activities and experiences, Nungwi Dreams by Mantis is a destination that will leave you in awe. Immerse yourself in the warm hospitality, indulge in the flavors of Zanzibar, and create memories that will last a lifetime.
Escape to Nungwi Dreams by Mantis, where paradise becomes reality and dreams come true. Book your stay today and embark on a journey of pure bliss in the coastal haven of Zanzibar, Tanzania.
For more articles related to Things to Do in Tanzania (Zanzibar), click here!