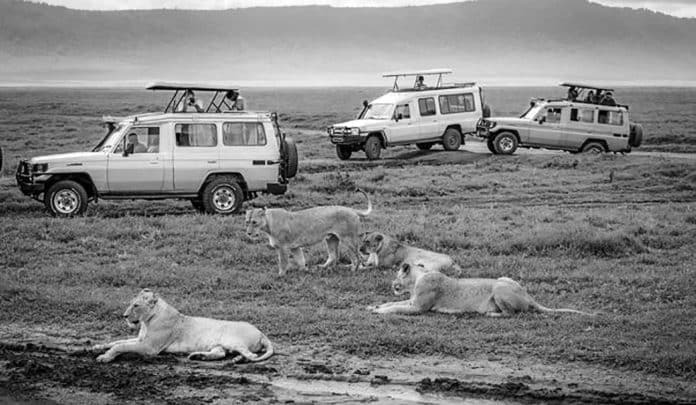 Discovering Tanzania: An Insight into World Tours & Safaris Tanzania
When it comes to discovering Tanzania, World Tours & Safaris Tanzania comes highly recommended. Tanzania is a brand synonymous with quality, affordability, and a diverse range of services. For nearly two decades, this family-run travel company has been at the forefront of enabling exceptional journeys in Tanzania.
Uncovering Tanzania's Allure with World Tours & Safaris Tanzania Expertise
Tanzania's Experience
World Tours & Safaris Tanzania takes pleasure in organizing a wide range of safaris, from luxury to budget-friendly alternatives, as well as hiking treks to the famed Mt Kilimanjaro and Mt Meru.
Beach Vacations in Tanzania
Tanzania's islands, surrounded by the enthralling Indian Ocean, provide the ideal setting for our relaxed beach vacations, providing a tranquil respite from the exhilarating safaris and hikes.
Safari Vehicles: Built for Adventure
Built for Safari
World Tours & Safaris Tanzania vehicles, which are customised 4×4 Land Cruisers with pop-up roofs, can easily seat 5 to 7 people, with each passenger having a window seat. During the safari, these vehicles are equipped to withstand both dry and wet situations.
Convenience Features
The safari cars are outfitted with two spare tyres, a high-lift jack, a fridge for snacks, charging connections for your electronics, a radio call for communication, and a set of binoculars for spotting distant species.
Ongoing Maintenance
To ensure a smooth safari trip, World Tours & Safaris Tanzania maintain its cars on a regular basis.
Airport Transportation
Depending on the size of the group, World Tours & Safaris Tanzania also provides pleasant airport transfers in saloons, minivans, minibuses, or buses.
World Tours & Safaris Tanzania Safari
Two Decades of Knowledge
With over 20 years of experience in the safari industry, World Tours & Safaris Tanzania has discovered unique spots and intriguing landscapes in Tanzania that we love to share with our clients.
Outstanding Safari Memories
World Tours & Safaris Tanzania guides and drivers are specially educated to give an unforgettable safari experience, leaving you with memories that last a lifetime.
Collaborations for Smooth Transfers
We have developed relationships with local and international tour operators and travel brokers over the years, assuring easy transfers and a memorable safari experience.
Your Compass in Tanzania: World Tours & Safaris Tanzania Team
Well-Trained and Committed Employees
World Tours & Safaris Tanzania staff members are highly trained to make your journey smooth and pleasurable, and they are dedicated to providing you with great hospitality.
Experienced Tour Guides
World Tours & Safaris Tanzania knowledgeable English-speaking tour guides will give intriguing facts and guarantee that your safari is genuinely unforgettable. The operator can provide multilingual driver/guides upon request.
Special Provisions
For clients with special needs, World Tours & Safaris Tanzania can also arrange tours and safaris.
Relaxing Safari Rides
For an enhanced safari experience, our comfy safari Land Cruisers are outfitted with binoculars, cooler boxes, bottled mineral water, a small library on animals, birds, and trees, and a road map of Tanzania.
World Tours & Safaris Tanzania will take you to the heart of Tanzania. Set out on an adventure filled with thrilling adventures, relaxing beach vacations, and riveting safari rides. Allow us to accompany you around Tanzania's breathtaking landscapes, making your journey one to remember.
Please visit our website World Tours & Safaris Tanzania for more information on our offers and packages.
For more articles related to Tourism in Tanzania, click here!