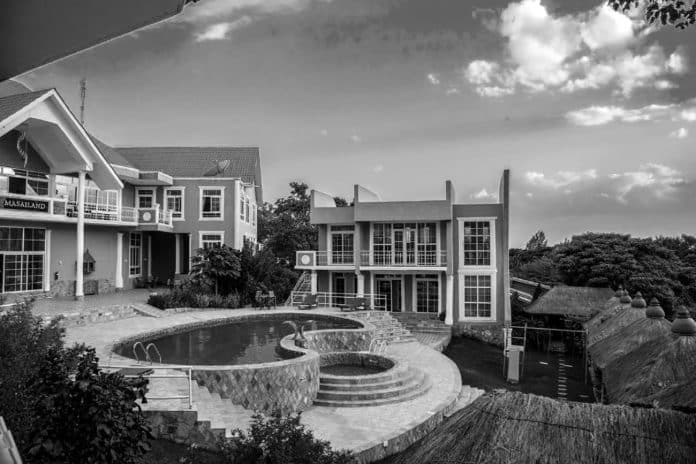 A Gem – Masailand Safari & Lodge Arusha Tanzania
The Masailand Safari & Lodge Arusha Tanzania stands as a beacon of luxury and comfort amidst the wilderness of Africa, nestled in the heart of Arusha, one of Tanzania's most lively cities. This lodge is an undeniable entry to the Northern Tanzania Safari circuit, with its strategic location affording an awe-inspiring view of Mt. Meru.
Masailand Safari Lodge Arusha Tanzania Location
Masailand Safari & Lodge is excellently located for both local and international travellers, being only 45 minutes from Kilimanjaro International Airport and a three-hour drive from Nairobi City in Kenya. Mt. Kilimanjaro (116.5km away), the Ngorongoro Crater (191km away), and the vast Serengeti (348km away) are all within easy reach of the lodge.
Accommodations
The resort has 54 rooms, including 18 magnificent Executive suites, all with spectacular views of Mount Meru and the Kisongo valleys. Air conditioning, big bathrooms, tea and coffee makers, flat-screen televisions, Wi-Fi access, and a minibar are all standard amenities in each room. The double-glazed windows guarantee a peaceful and comfortable stay.
Masailand Safari Lodge Arusha Tanzania Facilities
Masailand Safari & Lodge Arusha Tanzania's facilities meet all of our guests' needs. The lodge has a gym, sauna, and swimming pool that are all free to our guests. Our conference facilities are available for people visiting for work or events.
Customer Testimonials
But don't just take our word for it. Hear what our happy customers have to say:
"This hotel was luxurious without the high price tag! The hotel buildings and the surroundings were stunning! The food was good and the service as well. Watching the sun slowly going down with a glass of cold white wine and a local beer in my hand was something I'll remember the rest of my life. Thank you for the wonderful experience!" – Juuso S
"Best location, incredible lodge, and staff." The location is ideal for honeymooners. The breakfast and supper views along the pool, as well as the service, were beyond exquisite, giving it an advantage above comparable luxury hotels." – Joseph M.
"Awesome view, especially at sunset." The staff is quite friendly. This is the place to go if you want to be alone and peaceful. Rooms are very clean and large. My top priority is a clean bathroom. I'd go back in a heartbeat. I had a fantastic experience." Saleem K.
Finally, the Masailand Safari & Lodge in Arusha, Tanzania is a must-see for anyone looking for a taste of luxury in the middle of Africa's raw splendour. Masailand Safari & Lodge guarantees an amazing experience whether for a safari adventure, a honeymoon vacation, or a quiet escape from the hustle and bustle.
Make your reservation with the Masailand Safari Lodge Arusha Tanzania today and make your own memories of this African paradise.
For more articles related to Things to Do in Tanzania (Zanzibar), click here!