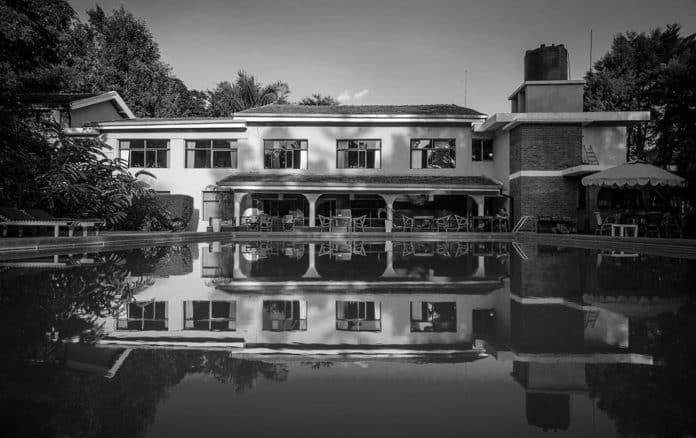 Discover Ilboru Safari Lodge: A Haven in Arusha, Tanzania
Ilboru Safari Lodge Arusha Tanzania is a hidden treasure tucked in the slopes of Mount Meru. For decades, this refuge has served as a base for explorers, mountain climbers, and safari aficionados exploring northern Tanzania. This article goes into the characteristics that make this hotel a popular choice among travellers.
Location: A Great Place to Begin Adventures
Ilboru Safari Lodge Tanzania, located between the famous northern safari circuit and the towering Mt. Kilimanjaro, is an ideal base for explorers. It sits on a beautiful five-acre area on the outskirts of Arusha, surrounded by ancient trees.
A Welcoming Atmosphere: Making Guests Feel At Home
The motto of Ilboru Safari Lodge Tanzania is simple – make the guest feel at home. They have mastered the art of providing simple comforts paired with outstanding hospitality. Expect crisp white linen, extra pillows, fluffy towels, and a desk for jotting down your adventures.
"Our sanctuary is your home."
Management: Personal Touch Makes the Difference
The current owner, Annelies van Beest, administers the lodge with a hands-on approach that has proven popular with tourists. Annelies' distinct personality and extensive experience in the Tanzanian hospitality business benefit every element of the lodge.
Prioritizing the Comfort of the Guests
The Ilboru Safari Lodge Arusha Tanzania has created an environment that will enhance your stay. The comfort and satisfaction of the guests is of the utmost importance. They go above and above to ensure that your requirements are satisfied and that your stay is memorable.
Exceptional Service for Seventeen Years
For the past seventeen years, the lodge has served as a beacon of hospitality in Tanzania. It has developed and grown throughout the years, but the commitment to service and quality has remained constant.
Swahili Sanctuary of Legendary Status
The lodge is a magnificent Swahili sanctuary that reflects the region's rich culture. The architectural design and furnishings are inspired by Swahili culture, providing an authentic and welcoming ambiance.
What to Expect from the Ilboru Experience
Every aspect is taken care of at Ilboru, so you can focus on enjoying your Tanzanian journey. From the minute you arrive, you will be greeted with a warm welcome and a sense of calm that will set the tone for the rest of your stay.
Conclusion
Ilboru Safari Lodge Arusha Tanzania is more than just a place to stay. It's a haven where comfort meets adventure, tradition meets hospitality, and every visitor is welcomed as if they were family. Ilboru Safari Lodge Tanzania is your home away from home, whether you're an adrenaline addict looking for your next adventure or a leisure traveller seeking peace and tranquilly.
For more articles related to Things to Do in Tanzania (Zanzibar), click here!