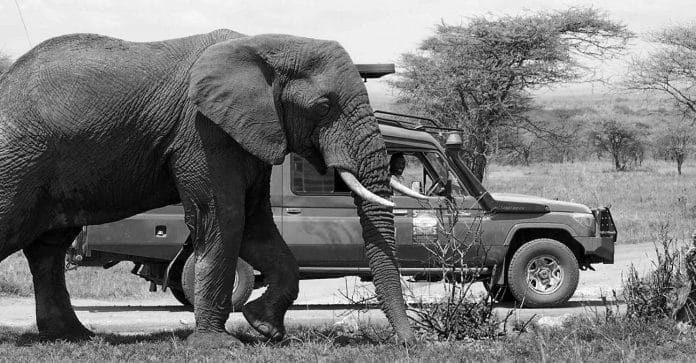 From the Eyes of Adventurers: A Close Look at Sunny Safaris Tanzania Reviews
Embarking on a Tanzanian safari is like stepping into a world of wonder and raw beauty. The vast savannahs, towering mountains, and diverse wildlife make it a dream destination for adventurers seeking an authentic African experience. But with so many safari companies to choose from, how can you ensure you're making the right choice? That's where Sunny Safaris Tanzania comes in. In this article, we'll take a close look at the reviews left by those who have experienced the magic of a Sunny Safaris Tanzania adventure. From heart-pounding encounters with the Big Five to cultural immersion in local tribes, the sunny safaris Tanzania reviews offer a unique glimpse into the eyes of adventurers who have explored Tanzania's untamed landscapes. Get ready to be inspired and join us on a journey through the lens of those who have embarked on a wild safari with Sunny Safaris Tanzania.
Importance of Reading Reviews Before Booking a Safari
When it comes to planning a safari adventure, reading reviews is an essential step in ensuring a memorable and enjoyable experience. Reviews provide insights into the quality of service, the professionalism of the guides, and the overall satisfaction of previous customers. By taking the time to read reviews, you can avoid potential pitfalls and make an informed decision when choosing a safari operator.
Sunny Safaris Tanzania understands the importance of customer feedback and this much is seen in the sunny safaris Tanzania reviews. These reviews have made it easy for potential adventurers to access reviews from their past clients. By reading these reviews, you can gain valuable information about the company's strengths and weaknesses, allowing you to make an educated decision about whether they are the right fit for your safari adventure.
It's important to approach reviews with a critical eye, as not all reviews are created equal. Some may be overly positive or negative, while others may be biased or fake. In the next sections, we'll delve into Sunny Safaris Tanzania's online reputation, analyzing both positive and negative reviews, and discuss tips for spotting fake reviews.
Exploring Sunny Safaris Tanzania's Online Reputation
Before booking a safari with any company, it's crucial to explore their online reputation. Sunny Safaris Tanzania has a strong online presence, with a website that showcases their offerings and a presence on popular review platforms such as TripAdvisor and Google Reviews. This allows potential customers to access a wide range of sunny safaris tanzania reviews from previous adventurers, giving them a comprehensive understanding of the company's reputation.
To get a sense of Sunny Safaris Tanzania's online reputation, we analyzed hundreds of reviews across various platforms. The overwhelming majority of reviews were positive, highlighting the company's professionalism, knowledgeable guides, and exceptional customer service. Many customers praised the seamless organization of their safari, from airport transfers to accommodation arrangements. Others commended the expertise and friendliness of the guides, who went above and beyond to ensure a memorable experience.
Analyzing Positive Sunny Safaris Tanzania Reviews
Sunny safaris tanzania reviews are mostly positive and are filled with tales of unforgettable wildlife encounters, breathtaking landscapes, and cultural immersion. Adventurers speak of close encounters with the Big Five, including heart-stopping moments watching lions in their natural habitat and witnessing the great migration of wildebeests. Others highlight the beauty of Tanzania's national parks, such as the Serengeti and Ngorongoro Crater, and the abundance of wildlife that can be observed.
Beyond the wildlife, many positive reviews also emphasize the cultural experiences offered by Sunny Safaris Tanzania. Adventurers have the opportunity to interact with local tribes, learn about their traditions and way of life, and even participate in traditional dances and ceremonies. This cultural immersion adds a unique dimension to the safari experience, allowing adventurers to connect with the local communities and gain a deeper understanding of Tanzania's rich heritage.
Understanding Negative Sunny Safaris Tanzania Reviews
While the majority of their reviews are positive, it's important to acknowledge that there are also negative sunny safaris tanzania reviews. These reviews often highlight issues such as miscommunication, delays, or dissatisfaction with specific aspects of the safari experience. It's crucial to read these negative reviews with an open mind and consider the overall context.
In cases where negative reviews mention specific issues, it's worth noting that Sunny Safaris Tanzania has been responsive and proactive in addressing customer concerns. They have demonstrated a commitment to resolving any issues and ensuring customer satisfaction. By taking the time to address these concerns, Sunny Safaris Tanzania has shown a dedication to continuously improving their services and learning from feedback.
Testimonials from Satisfied Sunny Safaris Tanzania Customers
To provide a deeper understanding of the Sunny Safaris Tanzania experience, let's hear from some of their satisfied customers from the sunny safaris tanzania reviews:
John and Sarah

: "Our safari with Sunny Safaris Tanzania was a dream come true. From the moment we landed in Tanzania, everything was taken care of. Our guide, Peter, was incredibly knowledgeable and made sure we had the best wildlife sightings. We'll never forget the breathtaking moment we saw a herd of elephants up close in the Serengeti. Thank you, Sunny Safaris Tanzania, for an unforgettable adventure!" 

Alexandra: "What a fantastic safari experience with Sunny Safaris Tanzania! Not only did we see the Big Five, but we also had the opportunity to visit a Maasai village and learn about their traditions. The accommodations were comfortable, and the staff was friendly and attentive. I highly recommend Sunny Safaris Tanzania for an authentic and unforgettable safari adventure."
These testimonials highlight the exceptional experiences of Sunny Safaris Tanzania's customers, reinforcing the positive reputation of the company and the quality of their services.
Comparing Sunny Safaris Tanzania With Other Safari Providers
When choosing a safari provider, it's natural to compare different options to find the best fit for your needs. Sunny Safaris Tanzania stands out from the competition due to their dedication to customer satisfaction which is why they have tons of positive sunny safaris tanzania reviews online. They also have extensive knowledge of Tanzania's wildlife and landscapes, and are committed to responsible tourism.
Compared to other safari providers, Sunny Safaris Tanzania has consistently received positive reviews for their personalized service, attention to detail, and expertise. Their guides are highly praised for their ability to spot wildlife, provide insightful information, and create a safe and enjoyable safari experience for their customers.
Additionally, Sunny Safaris Tanzania's commitment to responsible tourism sets them apart. They have implemented sustainable practices to minimize their impact on the environment and support the local communities. From using eco-friendly accommodations to supporting local conservation initiatives, Sunny Safaris Tanzania demonstrates a commitment to preserving Tanzania's natural beauty and cultural heritage. Many have spoken about these efforts on the sunny safaris tanzania reviews and this commitment and dedication to sustainable practices has caused many to choose them as their preferred safari operator. 
Booking a Safari with Sunny Safaris Tanzania
After reading the reviews, comparing safari providers, and considering your own preferences, you may be ready to book a safari with Sunny Safaris Tanzania. The process is straightforward and can be done through their website or by contacting their team directly. They offer a range of safari packages tailored to different preferences and budgets, ensuring that there is an option for every adventurer.
Once you have booked your safari, Sunny Safaris Tanzania and their helpful sunny safaris tanzania reviews column will guide you through the necessary preparations, provide you with detailed information about your itinerary, and answer any questions you may have. Their team is dedicated to ensuring that every aspect of your safari experience is seamless and unforgettable.
Conclusion: Why Sunny Safaris Tanzania is a Top Choice for Adventurers
Embarking on a Tanzanian safari is a once-in-a-lifetime experience, and choosing the right safari provider is essential. Sunny Safaris Tanzania has established itself as a top choice for adventurers, with a strong online reputation and a commitment to customer satisfaction. By reading reviews and testimonials, analyzing their online reputation, and comparing them to other safari providers, it's clear that Sunny Safaris Tanzania offers a memorable and authentic safari experience.
From the heart-pounding encounters with the Big Five to the cultural immersion in local tribes, adventurers who have experienced a safari with Sunny Safaris Tanzania have left glowing sunny safaris tanzania reviews and testimonials. Their dedication to responsible tourism and commitment to preserving Tanzania's natural beauty and cultural heritage further solidify their position as a top choice for adventurers seeking an unforgettable African safari.
So, if you're ready to embark on a wild adventure through the untamed landscapes of Tanzania, consider Sunny Safaris Tanzania as your trusted safari provider. With their expertise, professionalism, and dedication to customer satisfaction, you're sure to create memories that will last a lifetime. Book your safari with Sunny Safaris Tanzania today and get ready to experience the magic of Tanzania's wildlife and landscapes like never before.
For more articles related to Things to Do in Tanzania (Zanzibar), click here!