Luxury Safari Camps in Tanzania: An Unmatched African Experience
Tanzania is the pinnacle of the safari experience that has come to epitomise travel to Africa. Tanzania is the best place in Africa for a safari because of its abundance of animals. Tanzania's wildlife is a big part of the country's appeal, but the country's many five-star safari lodges are also a big part of the experience. The best 10 Tanzania luxury safari camps are discussed in this article. These lodges offer an ideal combination of wilderness and comfort.
Grumeti Reserves, Singita Sasakwa Lodge
In the middle of the African bush, this award-winning lodge brings you the splendour of the Edwardian era. The Singita Sasakwa Lodge is well-known for its old-world charm, with its polished parquet floors covered in Persian rugs. It is also one of the most popular Tanzania luxury safari camps. A Lot of guests love the old world charm it embodies. 
Singita Sasakwa Lodge offers its visitors the best of both worlds with its historic charm and contemporary comforts.
Private Reserves of Singita and Grumeti
Costs start at $1615
Visits to Singita's anti-poaching observation stations, a tennis court, breathtaking stargazing, and panoramic vistas of the Serengeti are just a few of the highlights of this Tanzania luxury safari camps.
Vacations with kids and safari fans will like it the most.
Southern Serengeti, at Mwiba Lodge 
Mwiba Lodge, hidden in the African bush among towering stones and ancient acacia trees, looks like the site of a legendary lost city.
This luxurious lodge provides accommodations fit for a king or queen with its sophisticated blend of modern and traditional African decor. This kind of traditional Africa meets the new world charm can only be found in tanzania luxury safari camps.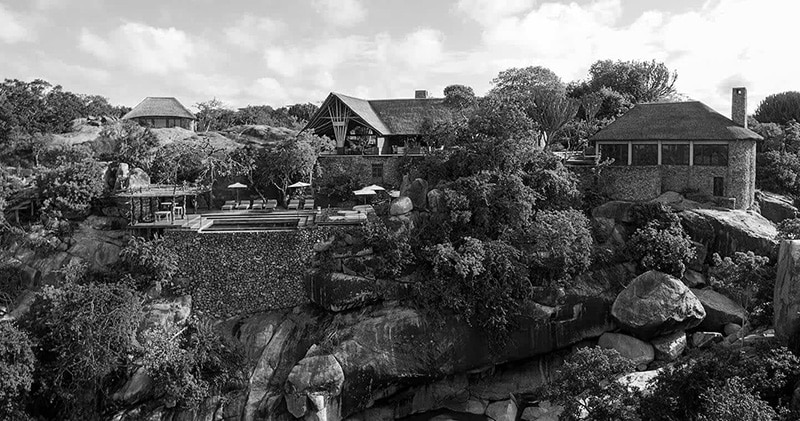 Serengeti's southernmost region
Starting at $1949
Features include a private safari vehicle and guide for each booking, unobstructed views of the Serengeti, and genuine interactions with native cultures.
Ideal for two people reconnecting or a family vacation.
Eastern Serengeti, including the Namiri Plains
Namiri Plains combines elements of an authentic African safari with those of a luxurious international retreat. A marriage that can only happen in  Tanzania luxury safari camps.
The Namiri Steppes
This luxury tented camp is built on wooden decks and is located in the heart of the Tanzanian jungle, giving guests the impression that they are staying in a five-star hotel.
Serengeti's easternmost region
Starting at $1475
The High points include a private tent and a true African safari experience with a guarantee of seeing big cats (particularly cheetahs), a luxury only Tanzania luxury safari camps can guarantee.  
Ideal for Newlyweds.
Serengeti, Camp Sanctuary Kichakani
The magnificent Sanctuary Kichakani Camp moves around to provide the best possible vantage points for the world's greatest natural show, the Great Wildebeest Migration.
Kichakani Camp, a Safe Haven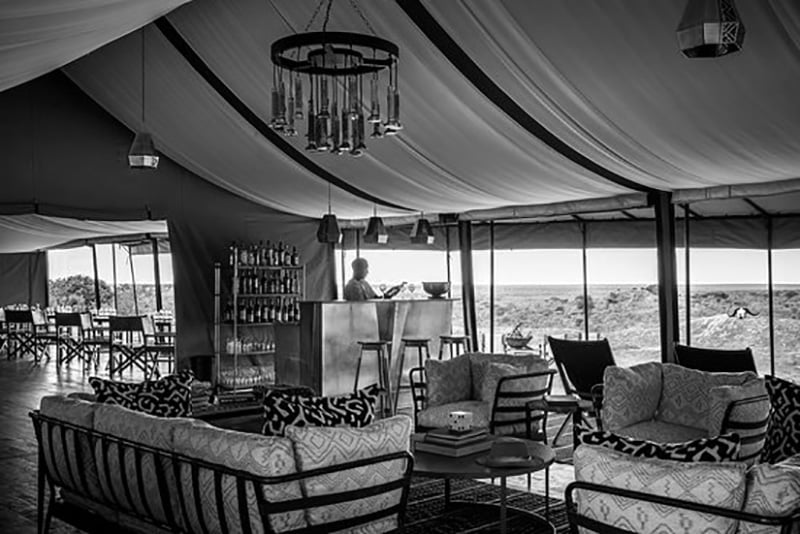 This Tanzania luxury safari camps decor is reminiscent of the nineteenth century, giving guests a genuine safari experience without sacrificing any of the modern conveniences they've come to expect.
Starting at $1200
Not only is it the best place to see the Great Migration each year, but sleeping under the stars gives you a true safari experience.
Who it's ideal for: Safari enthusiasts.
Serengeti's Bushtops
Tanzania Luxury Safari Camps
Bushtops is a perfect honeymoon destination because of the special combination of privacy, the tranquil sounds of nature, and the enchanted Serengeti environment.
An Elegant Tented Camp in the Bush
The lavish decor and five-star service make it a wonderful venue for a wedding reception.
Initial Investment: $2800
This is one of the best camps available and this tanzania luxury safari camps features include a personal jacuzzi in each tent, a butler who is available 24/7, and an extensive wine list.
Ideal for Newlyweds.
Lamai Camp, Northern Serengeti
From Lamai Camp, perched atop Kogakuria Kopje, visitors may take in breathtaking views of the Serengeti plains and spot wildlife below.
The Lamai Base Camp
All of the furniture at the camp was either designed or handcrafted by local artists to add to the true safari ambiance and give a depth of luxury only tanzania luxury safari camps can offer. 
Serengeti's northernmost regions
Starting at $2500
The Big Five can be seen all year, the location is private, and it's in a great spot to watch the Wildebeest Migration (July–October).
Ideal for vacations with the whole family or a special someone.
Grumeti Reserve's Singita Faru Faru Camp
Singita Faru Faru Camp, one of the top Tanzania luxury safari camps, is a place of rebirth and rejuvenation. The camp is perched atop a hill with a view of the glittering Grumeti River below.
Archery, hot air balloon rides, and mountain biking are just a few of the recreational options available to camp visitors, all of which contribute to an unforgettable safari adventure.
Private Reserves of Singita and Grumeti
Starting at $1475
This Tanzania luxury safari camps Features include a beautiful view of the Grumeti River.This camp overlooks the Grumeti River, which is frequented by wildlife, and located in the exclusive Grumeti Game Reserve.
Vacations with the family are the best.
Serengeti's Lemala Nanyukie
Lemala Nanyukie is a place where the wilds of Africa meet modern conveniences.
Nanyukie Lemala
The elevated hardwood decks and canvas roofs of this luxury camp guarantee that visitors will experience the true spirit of an African safari without sacrificing comfort.
A starting price of $990
This tanzania luxury safari camps features include hot-air balloon excursions along the seasonal Wildebeest Migration route, romantic dinners at different sites, and game viewing throughout the year.
Ideal for adult-only trips or families with teenagers.
Central Serengeti, Nyaruswiga, One Nature
The luxurious tents at One Nature Nyaruswiga are styled like classic safari tents from bygone eras.
One Nature Nyaruswiga is a luxurious African retreat, a one of a kind experience among tanzania luxury safari camps. This luxury camp is complete with king-size four-poster beds, goose-down cushions, Egyptian cotton sheets, a copper freestanding tub and a wood-burning stove.
Starting at $1500
High points include being in close proximity to the abundant animals of the Seronera River, taking in breathtaking vistas from atop the Nyaruswiga hills, and going on a private photographic safari to the Ngorongoro Crater.
Who it's ideal for: Safari enthusiasts.
North Serengeti's Sayari Camp 
The Sayari Tented Camp is a five-star establishment. It is one of the top ten picks for tanzania luxury safari camps and it is known for its innovative combination of traditional African architecture and amenities with contemporary design.
Sayari Camp, located in the Northern Serengeti, promises a secluded and personalised safari experience.
Starting at $2,506
The Sayari camp is one of the best tanzania luxury safari camps to see the Wildebeest Migration and stay in a private, award-winning luxury camp with expert-guided walking safaris.
Vacations with the family are the best.
These luxury safari camps in Tanzania each provide guests with their own special blend of amenities, activities, and contact with nature that makes for an unforgettable trip to Africa. These luxurious safari camps in Tanzania are perfect for any kind of trip, whether it's a honeymoon or a family vacation filled with action and exploration.
For more articles related to Things to Do in Tanzania (Zanzibar), click here!