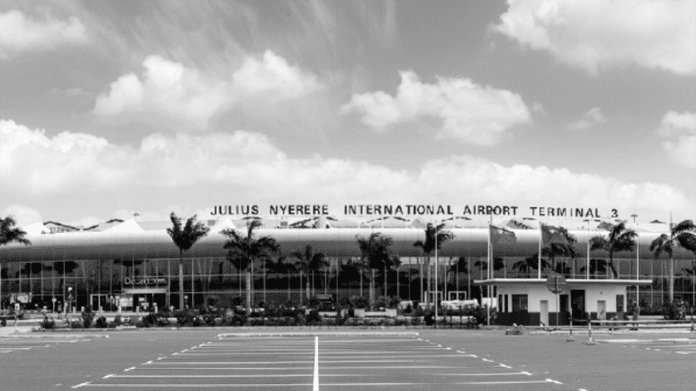 Welcome to Dar es Salaam Tanzania Airport
Julius Nyerere International Airport, Dar es Salaam, Tanzania, popularly known as the Dar es Salaam Tanzania Airport, is not only a gateway to this lively metropolis, but also a hub that connects Tanzania to the rest of the world.
Overview
Tanzania Dar es Salaam Airport is a public airport run by the Tanzania Airports Authority. It primarily serves Dar es Salaam and is conveniently placed on Julius K. Nyerere Road, Terminal II, Kipawa Ward, Ilala District, in Tanzania's Dar es Salaam Region.
Dar es Salaam Tanzania Airport code is DAR (IATA.) Based on IACO standards, the airport code for Dar es Salaam Tanzania is HTDA.
International Airport Julius Nyerere
The airport is named after Tanzania's first president, Julius Nyerere. It serves a number of destinations in Africa, Asia, Europe, and the Middle East, making it an important node in the global aviation network.
History
The Dar es Salaam Tanzania Airport's adventure began in October 2005, when it was renamed "Mwalimu Julius Kambarage Nyerere International Airport" from "Dar es Salaam International Airport." November 1, 2006 saw the adoption of the the present name "Julius Nyerere International Airport Dar es Salaam Tanzania. The airport has seen a steady increase in passenger traffic over the years, reflecting Tanzania's growing reputation as a tourist and business destination.
Tanzania Airports Authority began a major expansion of the airport in 2013, obtaining a contract with BAM International of the Netherlands for the construction of Terminal III's first phase. The new terminal, which opened in August 2019, was completely funded locally and has greatly boosted the airport's capacity.
Terminals
The Dar Salaam Airport Tanzania has three terminals, each built to accommodate different types of planes and passengers:
Terminal 1: This terminal is only for chartered and private flights. After the building of Terminal II, it stopped operations as an international airport in 1984.
Terminal 2: This terminal is utilized for scheduled domestic and regional flights. It will close momentarily in June for renovations.
Terminal 3: The newest terminal of the Tanzania Dar es Salaam Airport was opened in August 2019. It accommodates 58 enterprises, including retail and service providers, and is used for international flights.
Airlines and Locations
The Dar es Salaam Tanzania Airport is served by a number of airlines, with connections to a wide range of locations. Among the major airlines that use this airport are Air France, Air Tanzania, Air Zimbabwe, Kenya Airways, and Turkish Airlines.
Services
The airport provides a number of services to ensure that travellers have a nice experience. This includes long-term parking and VIP services. While Tanzania Dar es Salaam airport code helps to streamline flight booking and luggage handling, travellers can always ask for help. Travellers can go to the information desks for Dar es Salaam Tanzania Airport arrivals timetable and other updates.
Statistics on Passengers
The Tanzania Dar es Salaam Airport has seen a steady growth in passenger traffic throughout the years. The airport serviced 2,488,282 passengers in 2020, with 72,564 aircraft movements and 15,625 tonnes of cargo.
Future Prospects
The airport is set to undergo major expansion in the future. Tanzania Airports Authority recently announced intentions to build a four-star airport hotel Dar es salaam Tanzania and commercial complex adjacent to the airport. Furthermore, the Tanzanian government plans to modernize Terminal 2 in the near future.
Transport
The airport is well-served by a variety of types of transportation, including taxis, vehicle rentals, shuttles, and VIP services. There are also plans to construct a rail shuttle link between the airport and the city.
Tourism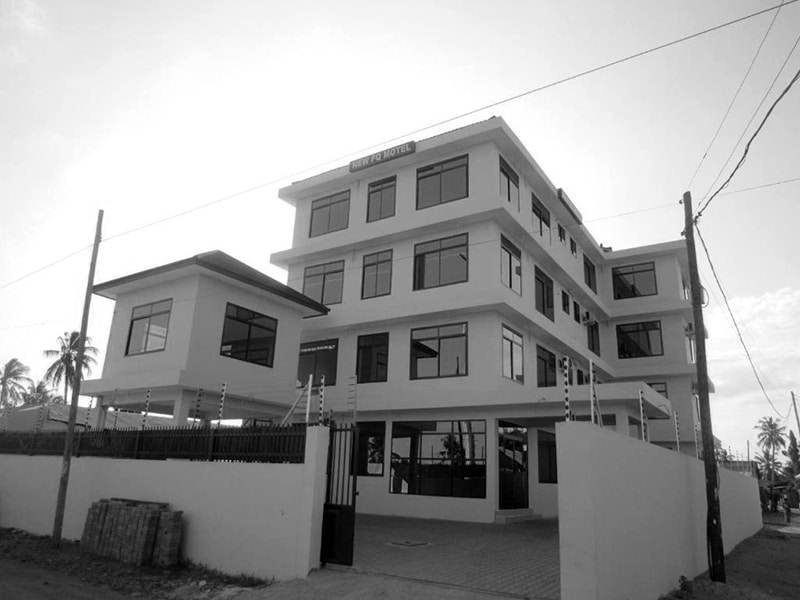 Tanzania is a place of limitless treasures, and the Dar Salaam Tanzania Airport is the ideal starting point for exploring these sites. There are a number of hotels in Dar es Salaam Tanzania near airport from which to choose. The Airport FQ Hotel Dar es Salaam Tanzania, located less than a mile from the airport is one of the popular picks. Tourists can also choose from multiple airport transit lodges Dar es Salaam Tanzania has available.
Tanzania has a lot to offer, from experiencing the Great Wildebeest Migration to visiting the Ngorongoro Crater, the world's biggest dormant and undamaged volcanic caldera.
Conclusion
The Dar es Salaam Tanzania Airport, with its contemporary facilities and diverse range of services, welcomes all visitors. Whether you're here for business or pleasure, you'll have a nice and unforgettable time.
You can explore more articles related to airports in Tanzania by clicking here!