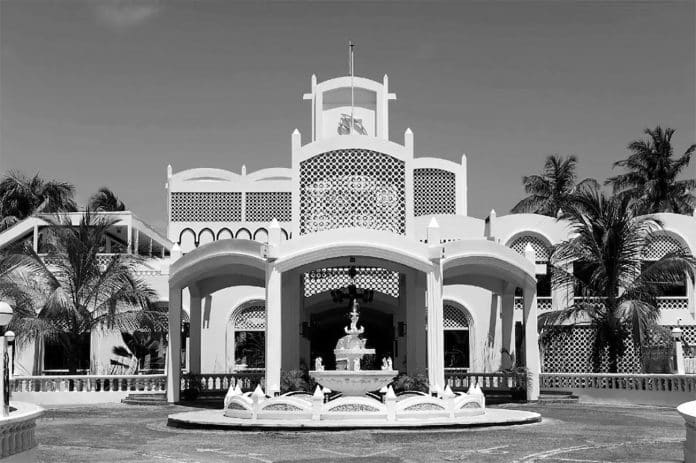 Escape to Serenity: Embrace Tranquility and Natural Beauty at Kunduchi Beach Hotel in Tanzania
Experience a slice of paradise at Kunduchi Beach Hotel Tanzania, where tranquility and natural beauty unite to create an unforgettable escape. Nestled along the pristine shores of the Indian Ocean, this hidden gem offers a sanctuary for those seeking relaxation and rejuvenation.
Immerse yourself in the serenity of the surroundings as you wake up to breathtaking ocean views from your spacious and elegantly appointed room. Feel the gentle sea breeze caress your skin as you take a leisurely stroll along the sandy beach, marveling at the vibrant hues of the sunset painting the horizon.
The Beauty of Kunduchi Beach
Kunduchi Beach Hotel Tanzania is a true tropical paradise, boasting pristine white sand, crystal-clear turquoise waters, and lush greenery. The beach stretches for miles, offering a tranquil retreat away from the hustle and bustle of city life. Whether you're looking to unwind and soak up the sun or indulge in exciting water sports, Kunduchi Beach has it all.
The beach is home to an abundance of marine life, making it a haven for snorkelers and scuba divers. Dive into the warm waters and explore the vibrant coral reefs that teem with colorful fish and other fascinating underwater creatures. If you prefer to stay above the surface, you can try your hand at kayaking, paddleboarding, or even take a thrilling jet ski ride.
For those seeking a more relaxed pace, simply find a comfortable spot on the beach and let the sound of the crashing waves lull you into a state of pure bliss. The beach is also the perfect place to witness breathtaking sunsets, as the sky transforms into a canvas of vivid oranges, pinks, and purples. It's a sight that will leave you in awe and create memories that will last a lifetime.
Activities and Amenities Offered at Kunduchi Beach Hotel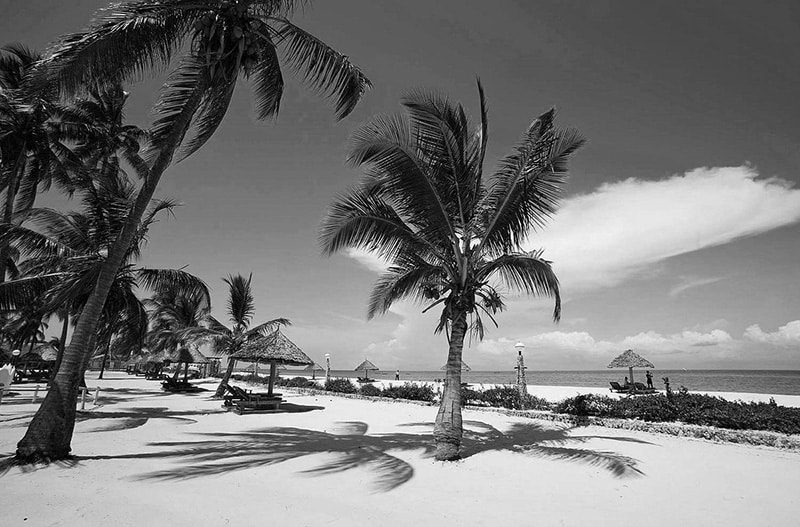 Kunduchi Beach Hotel Tanzania offers a wide range of activities and amenities to ensure your stay is both enjoyable and memorable. Whether you're a thrill-seeker or simply looking to unwind, there's something for everyone.
If you're a water enthusiast, take advantage of the hotel's water sports facilities. Try your hand at windsurfing, kiteboarding, or sailing. The hotel also offers boat trips and fishing excursions for those who want to explore the ocean further.
For those who prefer to stay on land, there are plenty of options as well. The hotel features tennis courts, a fitness center, and a beach volleyball court. You can also rent bicycles and explore the surrounding area at your own pace.
After a day of adventure or relaxation, indulge in a rejuvenating treatment at the hotel's spa. The skilled therapists will pamper you with a variety of massages, facials, and body treatments, using natural, locally sourced ingredients. Let the tension melt away as you unwind in the serene atmosphere of the spa.
Exploring the Surrounding Natural Attractions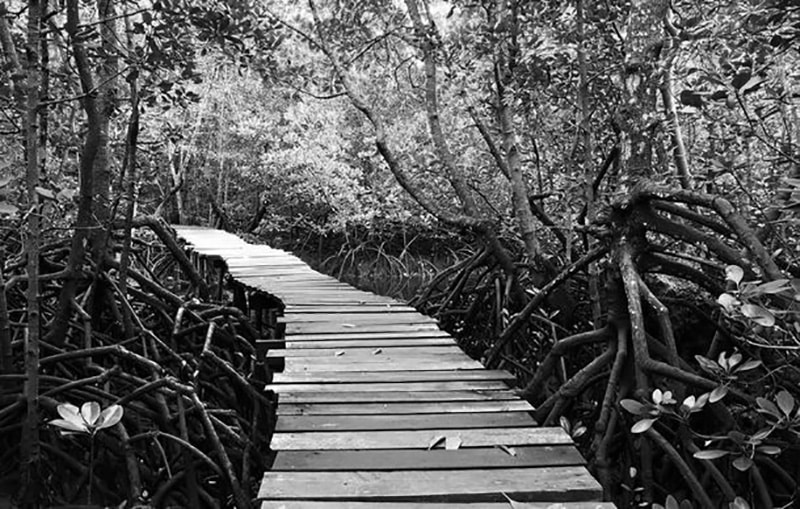 While Kunduchi Beach Hotel Tanzania offers a haven of tranquility, there are also plenty of natural attractions to explore in the surrounding area. Take a short drive from the hotel and find yourself immersed in the breathtaking beauty of Tanzania.
One popular attraction is the nearby Jozani Forest. This lush tropical forest is home to the rare and endemic Zanzibar red colobus monkeys. Take a guided tour through the forest and catch a glimpse of these fascinating creatures swinging from tree to tree. The forest also offers nature trails, where you can discover a variety of plant species and unique birdlife.
Another must-visit destination is the Ngorongoro Crater, a UNESCO World Heritage Site. This massive volcanic crater is home to an incredible array of wildlife, including elephants, lions, zebras, and more. Embark on a safari adventure and witness nature in its purest form as you explore the vast plains and marvel at the stunning landscapes.
Accommodation Options at Kunduchi Beach Hotel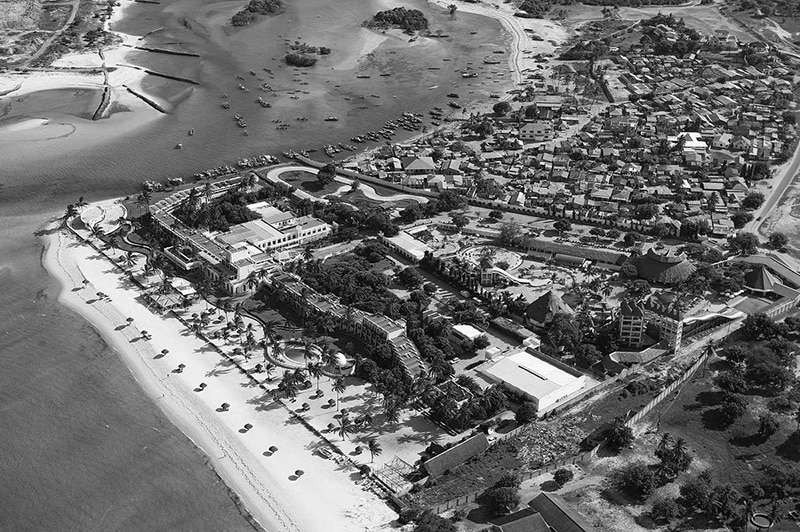 Kunduchi Beach Hotel offers a range of luxurious accommodation options to suit every traveler's needs. From spacious rooms with ocean views to private villas with their own plunge pools, there's something for everyone.
The rooms are elegantly appointed with modern amenities and feature a private balcony or terrace, allowing you to soak in the breathtaking views of the ocean or the lush gardens. The villas offer a more secluded and intimate experience, perfect for honeymooners or those seeking extra privacy.
No matter which option you choose, you can rest assured that your stay at Kunduchi Beach Hotel will be a comfortable and memorable one.
Dining Experiences at Kunduchi Beach Hotel
Indulge in a culinary journey at Kunduchi Beach Hotel Tanzania, where a range of dining options await you. From casual beachfront eateries to fine dining restaurants, there's something to satisfy every palate.
Start your day with a delicious breakfast buffet overlooking the ocean, where you can feast on a selection of fresh fruits, pastries, and traditional Tanzanian dishes. For lunch, head to one of the beachfront restaurants and enjoy a variety of grilled seafood, salads, and international favorites.
In the evening, treat yourself to an unforgettable dining experience at one of the hotel's fine dining restaurants. Sample the finest Tanzanian and international cuisine, expertly prepared by the hotel's skilled chefs. Pair your meal with a selection of fine wines from around the world for the perfect dining experience.
Spa and Wellness Services at Kunduchi Beach Hotel
At Kunduchi Beach Hotel Tanzania, your wellbeing is of utmost importance. The hotel's spa offers a range of treatments and services designed to rejuvenate your mind, body, and soul.
Indulge in a traditional African massage, where skilled therapists will use a combination of techniques to relieve tension and promote relaxation. Alternatively, try a hot stone massage, where heated stones are placed on specific points of your body to melt away stress and muscle tension.
The spa also offers a variety of facial treatments, body scrubs, and wraps using natural ingredients sourced from Tanzania. Feel your worries melt away as you step into a world of serenity and bliss.
Events and Weddings at Kunduchi Beach Hotel Tanzania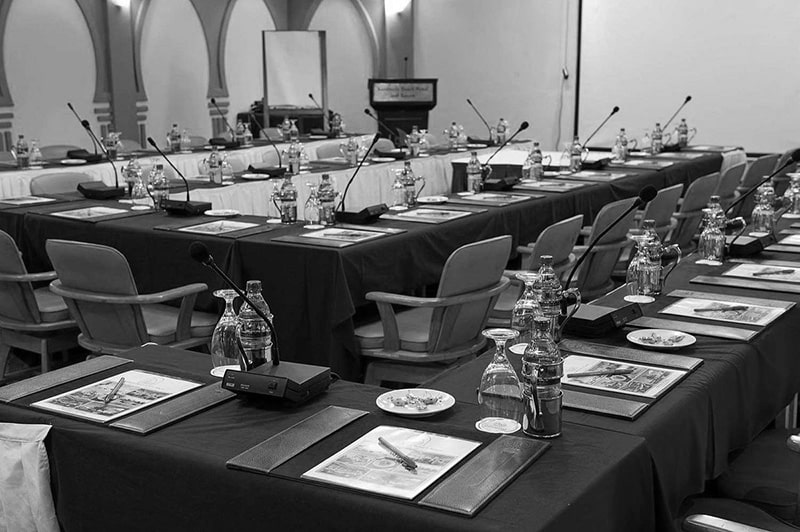 Kunduchi Beach Hotel is also the perfect venue for hosting events and weddings. Whether you're planning a corporate retreat, a conference, or a dream wedding, the hotel's experienced event planners will ensure every detail is taken care of.
With stunning ocean views as your backdrop, you can exchange vows on the beach or in one of the hotel's elegant event spaces. The hotel's culinary team will create a bespoke menu tailored to your preferences, while the dedicated staff will ensure your event runs smoothly from start to finish.
How to Book Your Stay at Kunduchi Beach Hotel
Booking your stay at Kunduchi Beach Hotel is simple and convenient. Visit the hotel's website and enter your desired dates and room preferences. You can also contact the hotel directly via phone or email to make a reservation or inquire about availability.
With its unrivaled beauty, tranquil ambiance, and luxurious amenities, Kunduchi Beach Hotel is the perfect destination for those seeking an unforgettable escape. Embrace the serenity and natural beauty of Tanzania and let Kunduchi Beach Hotel transport you to a world of bliss and relaxation.
Conclusion: Rejuvenate Your Mind, Body, and Soul at Kunduchi Beach Hotel
Escape the chaos of everyday life and immerse yourself in the beauty of Kunduchi Beach Hotel Tanzania. From the pristine white sand to the crystal-clear waters of the Indian Ocean, this hidden gem offers a sanctuary for relaxation and rejuvenation. Whether you're seeking adventure or tranquility, Kunduchi Beach Hotel has something for everyone.
Indulge in a range of activities and amenities, from snorkeling and scuba diving to relaxing by the infinity pool or enjoying a soothing massage at the spa. Explore the surrounding natural attractions, from the Jozani Forest to the Ngorongoro Crater, and witness the incredible wildlife and landscapes of Tanzania.
Choose from a variety of luxurious accommodation options, dine on delicious cuisine from around the world, and let the hotel's spa and wellness services melt away your stress and tension. Whether you're planning a romantic getaway, a family vacation, or a destination wedding, Kunduchi Beach Hotel is the perfect choice.
Book your stay today and escape to serenity at Kunduchi Beach Hotel in Tanzania. Let the beauty of the surroundings and the warm hospitality of the staff transport you to a world of tranquility and natural beauty. Rejuvenate your mind, body, and soul and create memories that will last a lifetime.
For more related articles on Manufacturing and Business in Tanzania (Trade) click here!