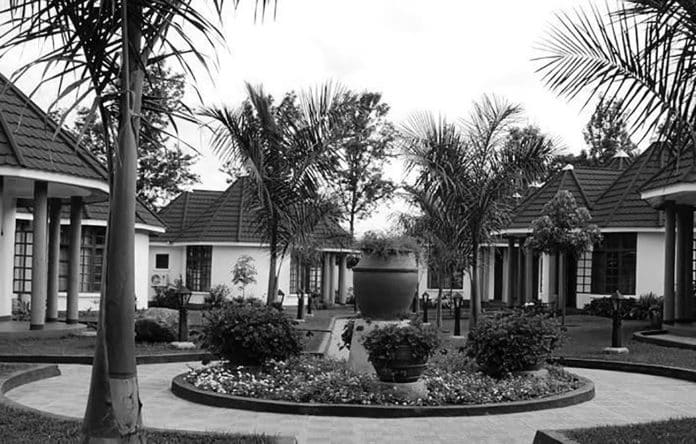 Unwind and Indulge in Paradise: Sal Salinero Hotel in Moshi, Tanzania
Welcome to a tropical oasis nestled at the foot of Mount Kilimanjaro – the Sal Salinero Hotel in Moshi, Tanzania. Immerse yourself in the breathtaking beauty of the surrounding landscapes and let the worries of daily life fade away. If you're looking for the perfect place to stay for your vacation or exploration of this amazing country, the Salinero Hotel Moshi Tanzania is the right place for you!
Location and surroundings of Moshi, Tanzania
Moshi is a vibrant town located in northern Tanzania, known as the gateway to Mount Kilimanjaro. With its lush greenery, stunning views of the snow-capped mountain, and welcoming local community, it's no wonder Moshi has become a popular destination for adventurers and nature lovers alike. The town is surrounded by fertile coffee and banana plantations, adding to its natural charm and providing visitors with a glimpse into the local way of life.
Features and amenities of Sal Salinero Hotel
Sal Salinero Hotel Moshi Tanzania is a true gem in the heart of Moshi. From the moment you step foot onto the property, you'll be greeted with warm smiles and a sense of tranquility. The hotel offers a range of amenities to make your stay as comfortable and enjoyable as possible.
The centerpiece of the hotel is the stunning swimming pool, where you can relax and unwind under the African sun. Surrounded by lush gardens and comfortable loungers, it's the perfect spot to soak up the beauty of your surroundings. If you're looking for a bit of pampering, the hotel's spa offers a variety of treatments and massages to rejuvenate both your body and mind.
Accommodation options at Sal Salinero Hotel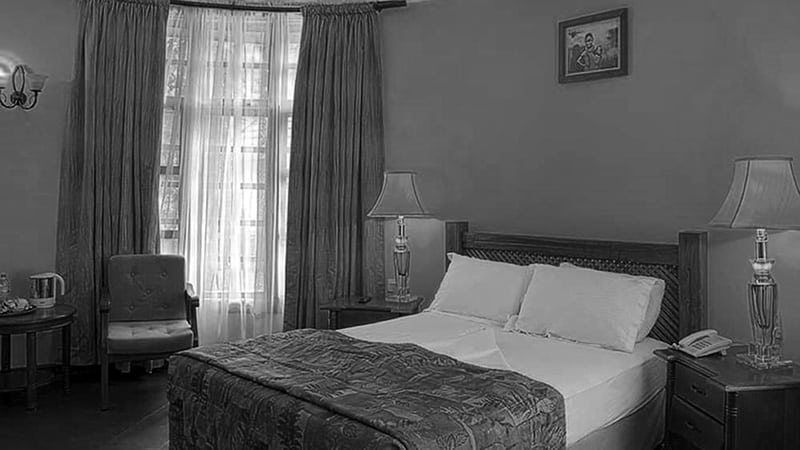 Sal Salinero Hotel Moshi Tanzania offers a variety of stylish and comfortable accommodation options to suit every guest's needs. From cozy standard rooms to spacious suites, each room is elegantly designed with modern amenities and a touch of African charm.
The standard rooms offer a cozy and intimate setting, perfect for solo travelers or couples looking for a peaceful retreat. These rooms are well-appointed with comfortable beds, en-suite bathrooms, and all the necessary amenities to ensure a comfortable stay.
For those looking for a bit more space and luxury, the hotel's suites are the perfect choice. With separate living areas, private balconies with stunning views, and additional amenities such as mini-bars and coffee machines, these suites provide a truly indulgent experience.
Dining options and culinary experiences at Sal Salinero Hotel
At Salinero Hotel Moshi Tanzania, dining is an experience in itself. The hotel boasts two on-site restaurants, each offering a unique culinary journey.
The Kilimanjaro Restaurant offers a fine dining experience with a focus on traditional Tanzanian cuisine. Using only the freshest local ingredients, the talented chefs create dishes that are bursting with flavor and showcase the rich culinary heritage of the region. From mouthwatering grilled meats to fragrant vegetarian curries, every dish is a delight for the senses.
For those who prefer international flavors, the Serengeti Bistro offers a fusion of global cuisines. From Italian pasta dishes to Asian stir-fries, there's something to satisfy every craving. The restaurant also features a well-curated wine list, allowing you to pair your meal with the perfect glass of wine.
Activities and attractions near Sal Salinero Hotel
While the Sal Salinero Hotel Moshi Tanzania offers a serene and relaxing atmosphere, there are plenty of activities and attractions to keep you entertained during your stay.
One of the main draws of Moshi is its proximity to Mount Kilimanjaro. Whether you're an experienced hiker or a first-time adventurer, climbing Africa's highest peak is an experience like no other. The hotel can arrange guided treks to the summit, ensuring your safety and providing you with an unforgettable journey.
If you prefer to stay at ground level, there are plenty of other outdoor activities to enjoy. Take a guided tour of the local coffee plantations and learn about the process of growing and roasting coffee beans. Visit nearby waterfalls and swim in crystal-clear pools, or embark on a safari to spot the Big Five in one of Tanzania's renowned national parks.
Unique experiences and excursions offered by Sal Salinero Hotel
Salinero Hotel Moshi Tanzania goes above and beyond to create unique and unforgettable experiences for its guests. Whether you're celebrating a special occasion or simply want to make your stay extra memorable, the hotel offers a range of excursions and activities tailored to your interests.
For a truly immersive cultural experience, the hotel can arrange visits to local Maasai villages. Learn about their traditional way of life, participate in traditional dances, and even try your hand at spear throwing. This is a rare opportunity to connect with the local community and gain a deeper understanding of Tanzanian culture.
For the adventurous souls, the hotel offers adrenaline-pumping activities such as paragliding and zip-lining. Soar through the sky and take in the breathtaking views of Mount Kilimanjaro and the surrounding landscapes. These thrilling experiences are sure to get your heart racing and create memories that will last a lifetime.
Testimonials and reviews from previous guests
Don't just take our word for it. Here are some testimonials and reviews from previous guests who have experienced the magic of Sal Salinero Hotel Moshi Tanzania:
"The Sal Salinero Hotel exceeded all our expectations. The staff was incredibly welcoming and attentive, and the facilities were top-notch. We especially loved the swimming pool and the delicious food at the Kilimanjaro Restaurant." – Sarah, United Kingdom

"Our stay at Sal Salinero was truly unforgettable. The views of Mount Kilimanjaro from our suite were breathtaking, and the spa treatments were pure bliss. We can't wait to return!" – Mark and Lisa, United States
How to book your stay at Sal Salinero Hotel
Booking your stay at Salinero Hotel Moshi Tanzania is simple and convenient. You can visit our website and make a reservation online, or contact our friendly staff who will be happy to assist you with any inquiries or special requests you may have. We recommend booking in advance, especially during peak seasons, to secure your preferred dates and accommodation.
Conclusion and final thoughts
Escape to paradise and experience true tranquility at the Sal Salinero Hotel Moshi Tanzania. With its stunning location, luxurious accommodations, exquisite dining options, and a range of activities and excursions, this is the perfect destination for those seeking relaxation, adventure, and cultural immersion. Let us exceed your expectations and create memories that will last a lifetime. Book your stay at Sal Salinero Hotel today and embark on a journey of indulgence and discovery.
For more related articles on Manufacturing and Business in Tanzania (Trade) click here!