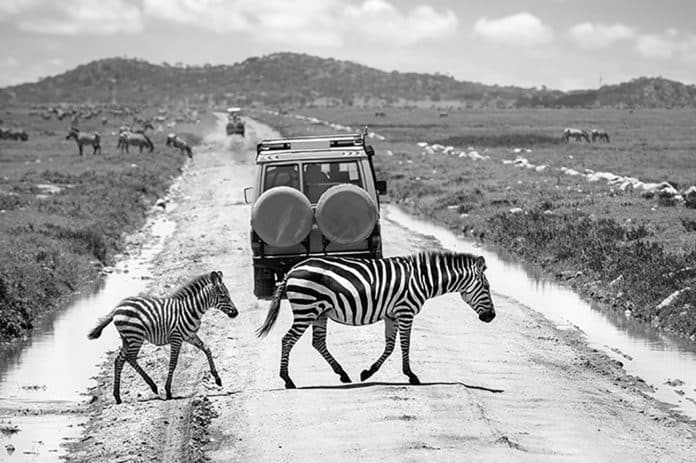 A Comprehensive Guide: What to Pack for an African Safari in Tanzania
Embarking on an African safari in Tanzania is an exhilarating adventure. However, such a trip requires a good deal of preparation, particularly in terms of what to bring along. This guide will provide you with all the essential details on what to pack for African safari Tanzania.
Essential Clothing for Safari in Tanzania
The right clothing can significantly enhance your safari experience. Comfort and suitability to the climate and activities should guide your clothing choices.
Comfort and Layering
What to pack for African safari Tanzania can be a bit confusing. Most people don't know what to do. However, we have a few tips that will make things easy. The key to comfort during your safari is breathable, moisture-wicking clothes. These types of garments are ideal for layering, which is crucial given the significant temperature fluctuations that can occur in Tanzania.
Safari Clothing Color
The colors of your safari clothing are more important than you might think. Neutral colors like khaki, light bark, mid-tone brown, beige, olive, and green blend in with the natural surroundings and are less likely to alarm the wildlife.
Clothing Items to Pack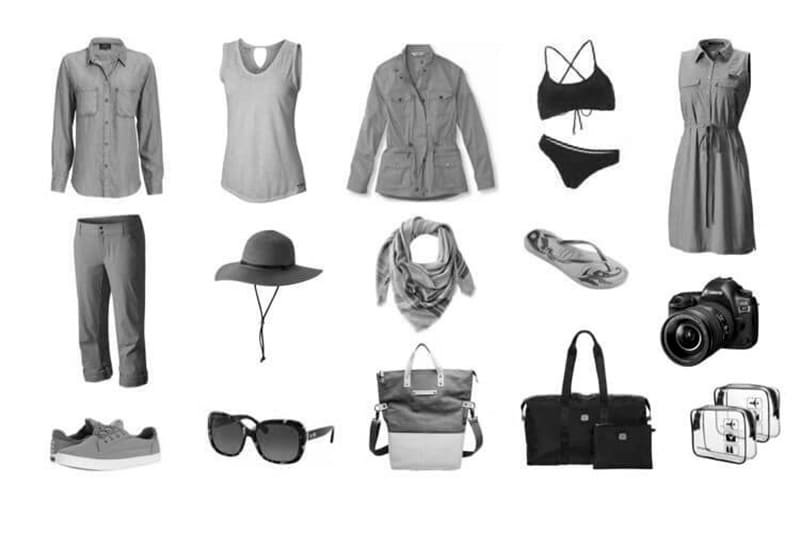 Pack four t-shirts and two long-sleeved shirts for a week-long safari. For the lower body, bring a pair of comfortable shorts, two pairs of cotton trousers, and two light cargo outdoor pants. Don't forget to pack undergarments and socks. A sweatshirt or fleece jacket is useful for the colder mornings and evenings. When thinking of what to pack for African safari Tanzania, it is also good to factor in the rain if your safari falls into the time of the month when rain is abundant in Tanzania. It's a good idea to have a waterproof raincoat at hand in such seasons. Comfortable, durable, waterproof shoes are essential for safari activities as well, while flip-flops or sandals are ideal for lounging around the camp or in the shower.
Insect Repellent
Mosquitoes and tsetse flies can pose a concern in Tanzania. Hence, insect repellent is a must-have item on your packing list. Consider clothing treated with permethrin, an insect repellent that binds into the fabric, offering long-lasting protection.
Bags and Carrying Options
What to pack for African safari Tanzania should also include luggage choices. This can make a significant difference in your travel comfort.
Duffel Bag
A soft duffel bag is more convenient for safari travel than a hard suitcase. Duffel bags can be easily loaded and maneuvered in small luggage compartments. Make sure to choose a bag with a sturdy zipper system that can be locked for added security.
Daypack or Safari Carry On
In addition to your duffel bag, a daypack or safari carry on is an essential part of what to pack for African safari Tanzania. This bag should hold all your important personal items such as money, passport, sunscreen, sunglasses, snacks, water, and any breakable items like your camera or phone.
Tech Accessories for Your Safari
While you might want to disconnect from technology during your safari, some gadgets can enhance your experience.
Adaptors and Chargers
Bring a travel adaptor suitable for Tanzania. Universal travel adaptors are a good option if you travel frequently to different regions. Be sure to include this as part of what to pack for African safari Tanzania.
Camera and Binoculars
A good camera can help you capture the unforgettable moments of your safari. For the best photos, a zoom lens of 300mm or more is recommended. While not a necessity, binoculars can enhance your wildlife viewing experience.
Documentation for Your Trip
You should always keep copies of your travel documents with you in Tanzania. This is of the utmost importance and should definitely top the list of what to pack for African safari Tanzania. This includes your passport, visa, return tickets, trip itinerary, medical insurance papers, and personal medical and dental insurance cards.
Money Guidance for Tanzania
Most major credit cards are accepted in metropolitan areas of Tanzania, but it's also a good idea to bring US dollars. The bills must be the updated design, issued in 2006 or later, and in perfect condition.
Beachwear for Tanzania
If your itinerary includes some time on Tanzania's stunning beaches, remember to include appropriate beach wears in your list of what to pack for African safari Tanzania. Avoid topless bathing, and bring polo shirts, pants, and semi-formal clothing for evenings.
Tanzania's Cultural Dress Code
Respect for local customs is important when traveling in Tanzania. Avoid revealing clothing when visiting local attractions or religious sites.
Laundry in Tanzania
Some safari accommodations offer laundry services. However, it's worth noting that in Tanzanian culture, undergarments are not usually washed by laundry services, so you'll need to hand wash these items yourself. You can plan ahead by including some detergent on your list of what to pack for African safari Tanzania.
Safari Luggage Guidance for Tanzania
Your safari baggage weight restriction on most internal safari flights within Tanzania is 33 pounds or 15 kilograms, per person. If your bag exceeds this limit, you will be charged an additional fee for excess baggage.
Final Thoughts
This comprehensive guide on what to pack for African safari Tanzania should make your trip preparation easier. Remember, the key is to pack lightly, choose versatile clothing, and bring only the essentials. Happy packing, and enjoy your safari adventure!
For more articles related to Things to Do in Tanzania (Zanzibar), click here!