Kilimanjaro Daypack – Important Things You Will Need to Carry
Best Daypack for Hiking Kilimanjaro – What should you take for Kilimanjaro in Your Daypack?
The Kilimanjaro Daypack essentials include waterproof gear, a sunshade, additional warm clothing, a bottle of water and food, a packed lunch and a pair of sunglasses, insect repellant, sunscreen, and a camera. Your tour operator's porters will carry most of your gear up the mountain in your enormous duffel bag.
To be prepared for the wide range of weather conditions on Kilimanjaro, you'll need various clothing and equipment to get you from the warm, humid forest to the freezing and snowy peak.
Once you've had a hearty breakfast, your tour operator's porters will take your 15-pound duffel bag, and you won't see it again until you arrive at camp in the afternoon. The ideal volume for a daypack is between 25 and 35 liters.
Kilimanjaro's daily briefing guides will inform you of the predicted weather conditions and any additional items you'll need to be safe and comfortable on the path.
To prevent your belongings from becoming wet in heavy rain, adequately line the inside of your daypack with waterproofed gear or materials alike.
If it's going to rain, you should always have a rain cover in your daypack. If you don't already have one, get a separate one, and keep it handy in case of a sudden cloudburst.
Your Kilimanjaro Packing List, which includes everything you need for your climb, is available for download.
Necessities to Include in Your Kilimanjaro Daypack
Clothing Items:
Hiking conditions might drastically change throughout the day, from blistering sun to cold wind. When you layer your clothing, you can add or remove layers as the day progresses, ensuring that you remain warm, dry, and comfortable. When there is no movement, sweat can get extremely chilly.
Necessities Needed: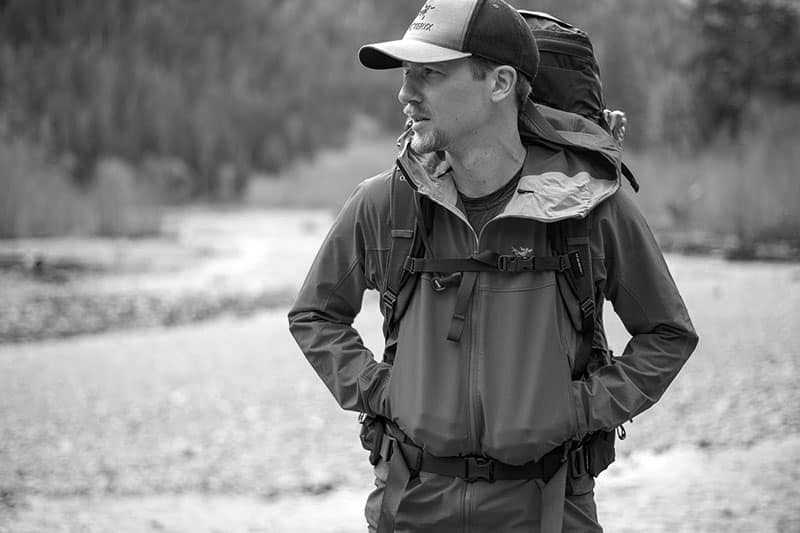 Raingear (fully watertight with hood)

Pants for wet weather (full-length side zippers to take on and off quickly)

Fleece lining for added warmth

A softshell jacket that is windproof but also breathable

When you're taking a break for lunch, you'll need a down jacket.

Hat for the sun

A cap that keeps the ears warm like a beanie

Gloves

Sunglasses (essential due to the intensity of the sun's rays)

Knee braces are an additional option.
Fatigue will make you more sensitive to the cold, and the weather on the mountain can change quickly, so an extra layer or two is recommended in your Kilimanjaro daypack list.
Food, Drink, and a Few Treats
Water bottles and hydration bladders can be refilled most days when we stop for lunch; however, this may not be possible on rare occasions. As long as you have three or four liters of water, you'll be fine in this situation. There are many benefits to using a water bladder instead of a water bottle for hydration.
Necessities Needed:
Hydration bladders OR Water Bottles

Nutritional treats like candy, energy bars, and trail mix

Lunch in a box (provided by your tour operator's chef)
If we don't have time to stop for a hot lunch, you'll bring your packed lunch and any other snacks you've organized from home.
Other Kilimanjaro Daypack Necessities Needed:
Sunscreen and any personal medications are required, and a basic first aid kit for treating blisters, cuts, and scrapes. It would be best if you always had sunscreen on hand and should reapply it often. You'll have chapped and inflamed lips if you don't protect your lips from the sun and dry air.
You won't be able to wash your hands while on the route; therefore, hand sanitizer is a must!
A repellant can be necessary during the first several days, but it will no longer be necessary as we ascend.
You Will Also Need:
A roll of tissue without the cardboard center for more effortless packing

A handkerchief or kleenex.

Disinfectant

First aid kits like ibuprofen, plasters, and individual prescriptions

Sunscreen

Chapstick or other lip balms containing sunscreen

An insecticide

Electrical devices, such as a camera and spare batteries

Additional boots are crucial
Daypacking Tips and Tricks
Depending on the day's altitude and weather, your guides will give you specific recommendations on what your Kilimanjaro Daypack list should contain.
Don't cram too much into your backpack.

Do not bring more than you'll need for the day.

You'll be carrying the bulk of your weight in water, so make sure to drink frequently.

Sunscreen and lip balm should be kept in your daypack's hip belt for easy access.

Batteries don't perform well in cold weather, so always have extras on hand.

Gloves can protect your hands from the sun and the cold, depending on the material used.

Pack one if you don't already have a rain cover for your daypack.

To keep your gear dry, line it in a waterproof stuff sack.
For more articles related to Things to Do in Tanzania (Zanzibar), click here!