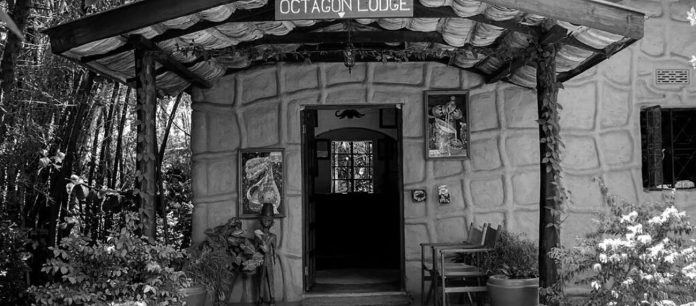 Octagon Safari Lodge Tanzania: A Wild Treasure
Octagon Safari Lodge Tanzania, located in Karatu, stands as a light of comfort and tranquilly in the midst of a wild, rustic setting. This magnificent lodge offers as a superb location for expeditions into the Northern Parks of Tarangire, Lake Manyara, Ngorongoro Crater, and Serengeti.‍
A Rustic Getaway
The lodge sits on a six-acre plot of land that is home to a variety of local vegetation and species. The gardens provide an enchanting ambiance with a plethora of colourful flora and a symphony of bird cries. Guests can eat breakfast or lunch in the midst of this natural splendour, or simply take a leisurely stroll to soak in the relaxing atmosphere.
Comfortable and Stylish Accommodations
Room for the Family
A comfortable setting ideal for a family vacation. This room, which has a queen bed and a single bed, may easily sleep 2-3 guests.
Cottage with Two Bedrooms
This roomy cabin, which includes a kitchenette, two bathrooms, and a living space, may accommodate 2-4 visitors. It has a king bed as well as three single beds.
Timber Cabins
These cabins may sleep 2-4 people and have a peaceful garden outlook. Guests have the option of two twin beds or one king bed.
The Annex Room
A charming room with a garden view that is ideal for 1-2 visitors. It has two twin beds.
Cottages for Families
A rustic stone cabin with two single bedrooms and one king bed plus a fireplace. It can sleep 2-4 people comfortably.
Single and Double Rooms are Also Available
The lodge has single rooms with a single bed and double rooms with a queen bed for solo travellers and couples, respectively.
Dining Adventure
Octagon Safari Lodge Tanzania guests can experience a unique blend of European and African meals prepared by talented chefs utilising organically grown fresh farm food.
Irish Pub
The Irish Bar, one of Africa's only Irish bars, adds to the lodge's particular character. Guests can chose from a large range of single malts, Irish whisky, wines and spirits.
Testimonial
"A little oasis in the middle of town, we had a fantastic night at the Octagon during a three-night safari." Friendly and attentive service, excellent apartments, and beautiful gardens; we would have stayed longer."
Pricing
| Room Type | Sleeps | Cost per Night |
| --- | --- | --- |
| Single | 1 | $120 |
| Double | 2 | $200 |
| Triple | 3 | $250 |
| Quadruple | 4 | $280 |
Accessibility
The lodge also provides numerous facilities for disabled guests, ensuring that everyone is comfortable and welcome.
Conclusion
Tanzania's Octagon Safari Lodge provides an exquisite environment for an amazing safari experience. It's more than simply a place to stay, with its cozy rooms, excellent meals, and magnificent surroundings; it's a home away from home in the heart of the wilderness.
Please contact us if you require any additional information or have any questions. The Octagon Safari Lodge Tanzania awaits your expedition.
For more articles related to Things to Do in Tanzania (Zanzibar), click here!