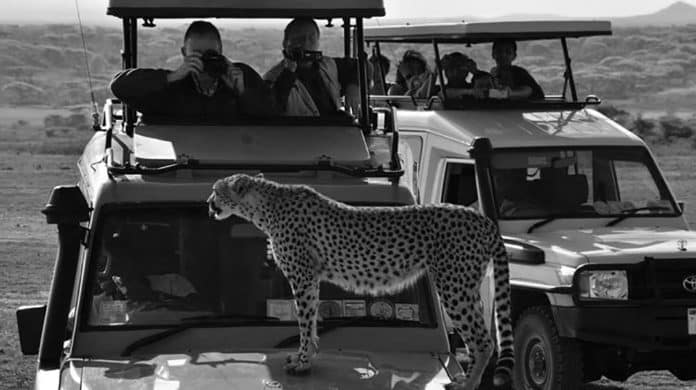 Get the Most from Your African Budget Safaris Tanzania
Safaris are a unique experience and contrary to popular belief, they are not just for wealthy guests. African budget safaris tanzania enables everyone to go for a safari for just a fraction of the cost. Tanzania, with places like Kilimanjaro, the Serengeti fields, the Ngorongoro Crater, and the Maasai, is a place where everyone is welcome, and it doesn't have to break the bank.
This guide will give you a detailed look at how to plan a Tanzania tour on a budget and make the most of your trip.
Things to Think About for Your African Budget Safaris
When you go on an African budget safaris Tanzania, you don't have to give up on the quality of your trip. Here are some things to think about as you plan your trip.
How Much a Safari in Tanzania Costs?
Depending on the type of package you choose, the price of a safari in Tanzania can change by a lot.
Costs of Camping Safaris: In Tanzania, an all-inclusive camping trip can cost about US$200 per person per day. This includes transportation, tents, camping, park fees, guides, and meals. African budget safaris Tanzania must include all these things. 
Lodge trek Costs – A mid-range budget trek starts from just over US$300 per person per day. Costs range from US$350 to just over US$550 per person per day to make the safari fit your wants.
Things That Affect How Much a Safari in Tanzania Costs
The price of a tour in Tanzania can depend on a number of things and these things should be considered when going on African budget safaris Tanzania. Examples of such things are 
Costs to Get Into National Parks
The kind of tour (private versus group, self-drive versus guided)
The fees to get into Tanzania's national parks are a big part of how much a trip costs as a whole. Here are some usual prices at well-known parks for your African budget safaris Tanzania:
Serengeti National Park – US$60 per person per day
Lake Manyara, Tarangire, and Arusha National Parks – US$45 per day
$100 per day at Gombe National Park
Tanzania Has Options for Cheap Safaris
Group safaris, camping safaris, and self-drive safaris are the least expensive ways to go on African budget safaris Tanzania.
Group safaris are usually cheaper than individual safaris, but you don't have as much freedom or privacy.
Camping safaris: Lodges inside National Parks are expensive, so camping is a cheaper option for your African budget safaris Tanzania.
Self-Drive Camping Safaris: True adventurers can rent cars and camping gear from companies that offer this type of trip.
When a Cheap Safari in Tanzania is Most Likely to Happen?
Booking your trip outside of the busiest travel times can save you a lot of money on your African budget safaris Tanzania.
December: The first two weeks of December are often overlooked, but they can be a good time to get deals and off-peak rates.
Low Season (March-April): This is known as the "long-rains" season, but prices drop by a lot during this time so this will be a good period for African budget safaris Tanzania.
Shoulder Season (January–February): During this time, the fields are often lush and green, and there are fewer tourists. It's a great time to plan a trip.
There are Different Places to Stay on a Cheap
African Budget Safaris Tanzania
Choosing the right place to stay is one of the most important parts of planning a budget trip.
Camping Safaris
The best way for a cheap Tanzania tour to save money on lodging is to camp for your African budget safaris Tanzania.
TANAPA runs public campsites that cost about US$35 per person per night.
Special cabins start at US$59 per person per night.
Outside of national parks, campsites are cheaper and cost between $5 and $15 per tent. These tents are a great fit for African budget safaris Tanzania.
Lodges That Don't Break the Bank
Lodges that are easy on the wallet are another great place to stay.
Ruaha National Park's Ruaha River Lodge is a cheap choice.
In the Mahale Mountains Nature Reserve, the Mahale Mango Tree Bandas offer self-catering flats that are well-equipped and cost about US$50 per person per night. These is also a great option on an african budget safaris tanzania.
Karatu is another name for the place called Rift Valley Escarpment. It is only 20 kilometres from the Ngorongoro Crater. The money saved could be worth the short, easy trip to the Crater from here.
Booking Your Low-Cost Safaris in Africa, Tanzania
Booking a cheap African budget safaris Tanzania can save you time and money compared to hiring a car, paying park entrance fees, and learning how to get around on the local roads.
Group Safari: Rates are much cheaper when there are more people in a group, but single travellers may have to pay more.
Safari Activities: There are a lot of things to do in Tanzania, from climbing Kilimanjaro and going on Big Five tours to just relaxing on the beaches.
Extra Costs for Your
African Budget Safaris Tanzania
When planning your budget vacation in Tanzania, keep these extra costs in mind:
How to Get Around Tanzania: Dala dalas, or minibuses, boda bodas, or motorbike taxis, ferries and coaches are all cheap ways to get around Tanzania. These ways are also very suitable for african budget safaris tanzania.
Cost of Food in Tanzania: There are many markets in Tanzania where you can buy fresh fruit and veggies at low prices. Local food is much cheaper than Western food, and you can get it on the street or in small places.
How to Change Money and Spend It in Tanzania – The local currency is the Tanzanian Shilling. It is a closed currency, which means that you can't find it anywhere else. It's very vital therefore to factor in conversions in dollars or any other currency at hand for your African budget safaris Tanzania.
Visa Costs: A single-entry visa costs about US$50 for most countries, but US$100 for Americans.
When you plan a cheap trip in Tanzania, you don't have to give up on the experience. You don't have to spend a lot of money to enjoy the wildlife and culture that Tanzania has to offer. All you have to do is plan and think ahead. Happy planning!
For more articles related to Things to Do in Tanzania (Zanzibar), click here!