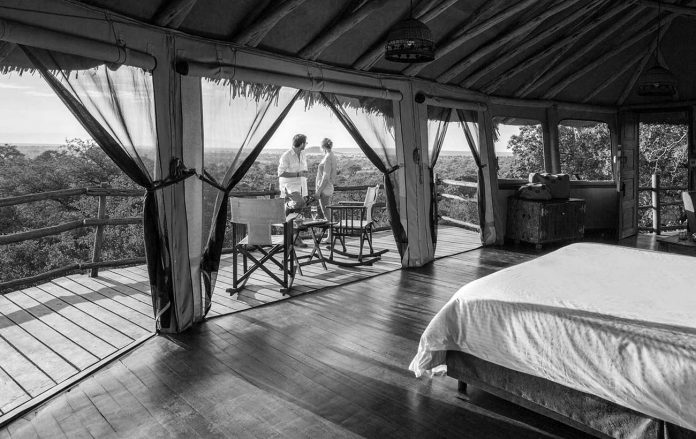 Tarangire Safari Lodge: An Unforgettable Tanzanian Experience
Welcome to Tarangire Safari Lodge Tanzania, cherished gem situated within the heart of the country's most cherished national park. Since its establishment in 1985, the lodge has been renowned as a haven for wildlife enthusiasts and travellers seeking solace in nature's embrace. The lodge's ambiance reflects the quintessential charm of Tanzania, making it an ideal destination for those seeking an unforgettable African safari experience.
Tarangire Safari Lodge Tanzania Exquisite Location
Nestled on a panoramic bluff within the Tarangire National Park, the lodge offers its visitors an uninterrupted view of Tanzania's diverse landscape. The verdant acacias and towering baobabs, the breathtaking wildlife, and the meandering Tarangire River together form a vibrant tapestry that is a feast for the eyes.
A Wealth of Wildlife
Tarangire National Park is a year-round wildlife spectacle, with the river acting as a tantalizing magnet for a plethora of species, especially the large herds of elephants. The park's contrasting landscapes and the unrivaled birdlife further enhance the safari experience, making it a favorite among nature lovers.
A Legacy of Hospitality
The Simonson family has been managing Tarangire Safari Lodge Tanzania since 1985. Their personal touch, coupled with a commitment to maintaining the lodge's traditional charm, has made it a beloved destination for tourists. The grandeur of the lodge is accentuated by the high thatched roofs of the lounge and dining area, designed to capture the cooling breeze and provide an unobstructed view of the landscape.
Luxurious Accommodation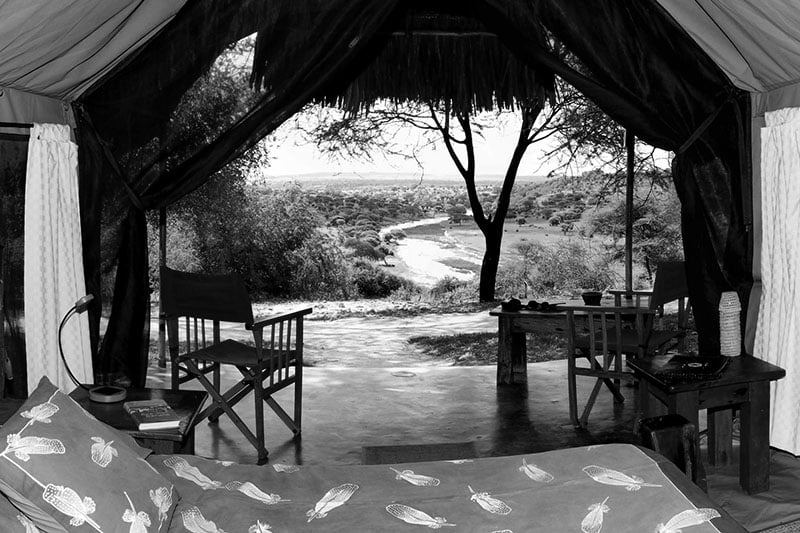 The lodge provides its guests with a choice between traditional canvas tents and spacious stone bungalows, each offering a direct view of the valley.
Canvas Tents: Robust and comfortable, these tents are built on a solid base, with a thatched roof and veranda. The interiors are complete with screened windows, large curtains, and en-suite bathrooms with solar-heated showers.
Stone Bungalows: Modeled after traditional Maasai huts, these stone bungalows are designed to remain cool, thanks to their thick walls, large windows, and thatched roofs. Each bungalow is equipped with a spacious en-suite bathroom and a shaded veranda overlooking a large water hole.
Culinary Delights
The Tarangire Safari Lodge's kitchen serves up international homestyle safari cuisine, ensuring that every meal is a delight. Most of the ingredients used are freshly grown at the Simba Farm on West Kilimanjaro, ensuring the food's freshness. The breakfast buffet includes a healthy spread that caters to every taste, while lunch and dinner offer a variety of soups, salads, hot and cold dishes.
Leisure Facilities
The lodge boasts a large outdoor pool for guests to take a refreshing dip in, along with a splash pool for children. Additionally, the Baobab Boutique offers a selection of gifts and artifacts that support local Tanzanian women. Complimentary tea and coffee are offered throughout the day, and a well-stocked bar caters to those in need of a refreshing cocktail or local beer.
Unforgettable Experiences
Guests at the Tarangire Safari Lodge can enjoy game drives right into the heart of the park, offering a chance to witness the wildlife spectacle firsthand. The park is home to a diverse array of animals, making each game drive a unique experience.
Tarangire Safari Lodge Tanzania – Testimonials
"Our family had an amazing experience at the Tarangire Safari Lodge. The staff went above and beyond to make our stay comfortable, and the facilities were top-notch. The breathtaking view right outside our door is something I'll remember forever." – Happy Visitor
Conclusion
Tarangire Safari Lodge Tanzania, promises an unforgettable safari experience. Its prime location, luxurious accommodations, and warm hospitality make it a must-visit destination for anyone planning a trip to Tanzania.
"Wildlife, comfort, and a touch of adventure – that's what awaits you at Tarangire Safari Lodge."
For more articles related to Things to Do in Tanzania (Zanzibar), click here!